Lots of people search for Little Caesar's pizza crust recipe because it's really a unique one. The crust is neither thick nor thin, rather one of a kind. This is why the crust isn't easy to make. 
It's not always easy to find the winning recipe for this. But don't worry. We have provided the recipe here, so you can easily make it.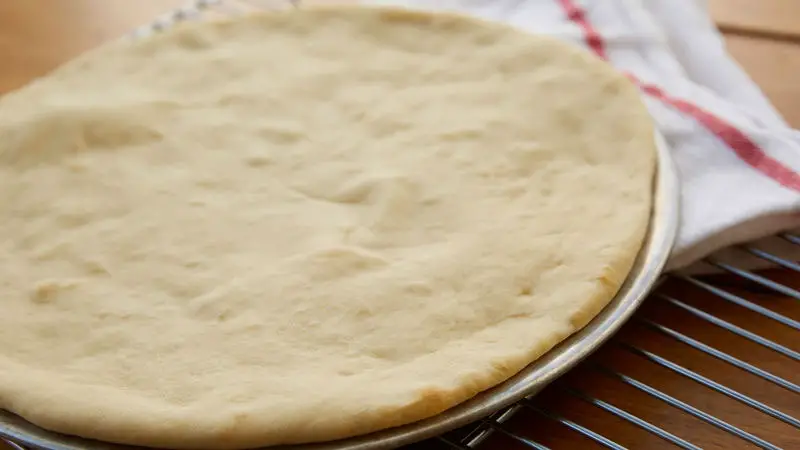 Level: Intermediate 
Serving Portion: 8 slices
Preparing Time: 24 hours
Baking time: 9 minutes
Total time: 24 hours 9 minutes
Nutritional Facts (Per Slice):
| | |
| --- | --- |
| Calories  | 103.4g |
| Total Fat | 8.9g |
| Saturated Fat | 1.3g |
| Cholesterol  | 0g |
| Protein | 12.7g |
Ingredient List for The Pizza Crust
1 1/4 cups (9.7 ounces) warm water
 2 3/4 teaspoons dry active yeast
 2 tablespoons sugar
 1 tablespoon honey
 1 tablespoon olive oil
 2 teaspoons salt
 1 1/2 cups (8 ounces) bread flour (or all-purpose flour)
 1 1/2 cups (8 ounces) whole wheat flour (optional, can use 100% bread flour or all-purpose flour)
Step-by-Step Instruction For Pizza Crust
Prepare yourself for a long dough preparation process. It'll take a while! But don't worry, the hard work will be worth it. 
Step 1: Knead the Dough
Warm up the water up to approximately 120° F. In a mixing bowl, add the water and yeast and let it prove for 5 minutes. 
Combine the sugar, honey, and oil in the bowl. After that, add 1 cup flour and 2 teaspoons of salt to the previous mixture.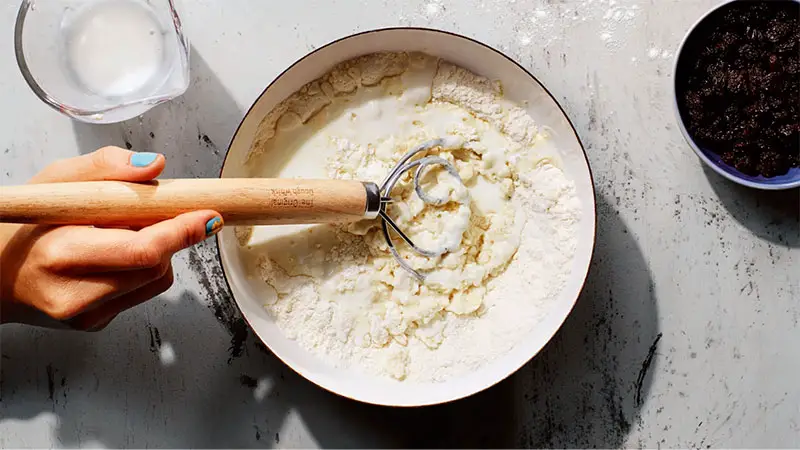 Mix in all of the remaining flour until you have a lovely, soft dough. Now you need to knead your dough until it becomes smooth.. It will take approximately 10 minutes to knead it.
Step 2: Storing the Dough 
Once you're done kneading the dough, shape it into a ball on a floured work surface. Refrigerate the dough balls for 24 hours in an airtight jar coated with olive oil.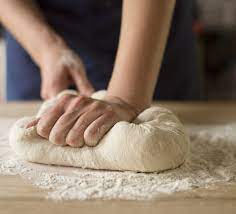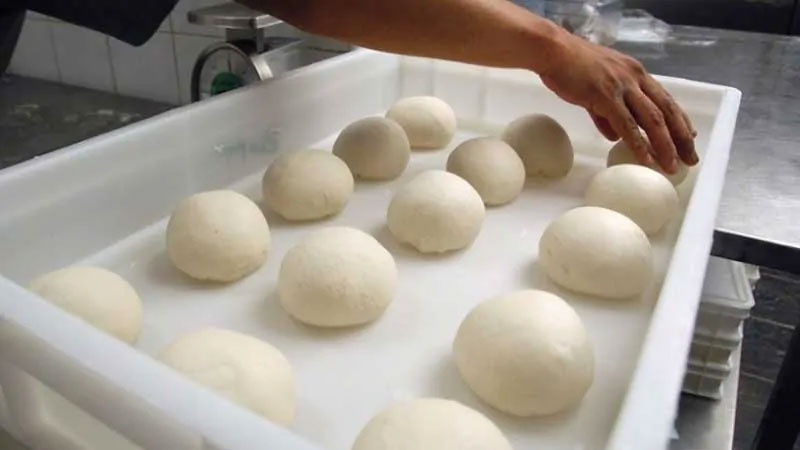 It's preferable to make the dough 24 hours before baking the pizza. That's how you'll get the greatest flavor of the perfect crust. 
Prepare the dough first thing in the morning if you're short on time. Keep the dough refrigerated until supper time.
Step 3: Prepare the Dough
3 hours before baking, take out the dough from the fridge. Then split in half for two 12-inch pizzas or leave whole for a thicker 16-inch pizza.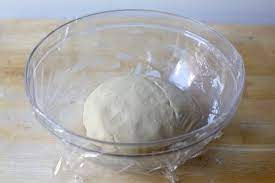 Create balls out of each piece of dough. Give enough time for the dough to return to room temperature. This procedure usually takes three hours.
Step 4: Preheat Your Oven
Preheat your oven to 475° Fahrenheit, 45 minutes before baking. Make sure your pizza stone is placed on the lowest rack. This will enable the stone to heat up. 
This process might take 40-50 minutes. So you can do it while preparing your pizza for baking.
Step 5: Prepare to Bake Your Crust
15 minutes before baking, shape the dough into the desired pizza crust. Then dust with cornmeal, flour, or rice flour on a pizza peel. A wooden cutting board or an upside-down baking sheet can also be used.
On top of the board, place your dough. Place your toppings on top of the dough now. Bake for 9-11 minutes after gently placing the pizza on the hot pizza stone.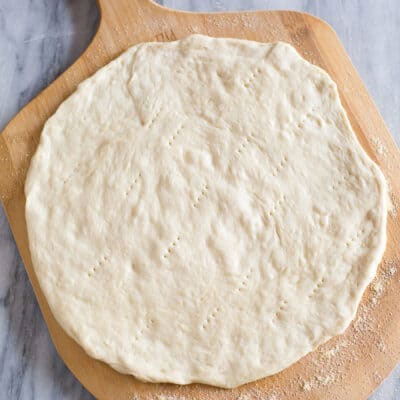 That's all there is to it; your pizza crust is ready. To make your ideal pizza crust, follow these instructions step by step. 
Some Important Tips- 
Here are some tips you might need when you're dealing with crust. Feel free to use them to get your desired pizza crust- 
How Do You Make Pizza Crust Crispy? 
Some doughs benefit from flour to keep them from sticking. Using too much flour, on the other hand, might make pizza dough tough. Instead, apply a little olive oil over your work surface and hands (about 2 to 3 tablespoons). Olive oil prevents the dough from adhering to your cutting board or baking sheet while also promoting a beautiful, crispy crust.
How Do You Make The Pizza Crust Taste Better?
The key to preparing homemade pizza is selecting the right dough. Preferably choose the one that has oil to assist the dough transfer heat and evaporate more water during baking. Another key factor is to ensure that the dough is thin enough to bake quickly.
Should I Egg Wash My Pizza Crust? 
An egg wash added to pizza crust will give it a little deeper taste and a pleasing golden brown sheen.
So, this is your Little Caesar's pizza crust recipe. Bake it, before that make sure not to make the pizza dough neither too thin nor too thick. 
We hope you enjoyed the dish. Please share your thoughts in the comments. Best wishes until then.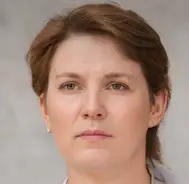 Latest posts by Leah Greenstein
(see all)