The thing about bar pizza is either you'll love it or you'll hate it. There's no in-between. 
But the line for Lynwood cafe pizza is really long. Even though it's risky to be in that area. It's a sign that their pizza is really good.
Bar pizza is different from regular pizzas as it comes with different varieties of toppings. Lynwood cafe pizza is really good at a pretty reasonable price. People in Southern Massachusetts have a knack for this special pizza. 
The pizza recipe is very tough to find on the internet. But this recipe we're providing is very close to the original one. 
So, let's bake a bar pizza at home!
Level: Intermediate 
Serving Portion: 6 slices 
Preparing Time: 15 minutes
Cooking time: 10 minutes
Total time: 25 minutes
Nutritional Facts (1 pizza):
| | |
| --- | --- |
| Calories  | 800  |
| Total Fat | 48g |
| Saturated Fat | — |
| Cholesterol  | — |
| Protein | 40g |
Ingredient List for The Bar Pizza 
1 ball bar pizza dough 
50 grams (2 ounces, or about 1/4 cup) tomato sauce
50 grams (2 ounces) cheese blend: mozzarella and white cheddar
Onions/ Green Pepper/Hot Peppers/Broccoli
Choice of your favorite toppings. 
Step-by-Step Instruction For This Mouthwatering Bar Pizza 
Making bar pizza is a bit critical. The procedure is not entirely similar to a normal pizza recipe. But if you follow the steps properly, you should be just fine.
So let's get to it- 
Step 1: Preheat the Baking Steel and Place the Dough
Preheat the Baking Steel for 1 hour on the top rack at 500 degrees Fahrenheit. Start working with your dough while it's heating up.
Apply olive oil to the bottom of the bar pizza dough. Make a ten-inch circle out of your dough. Since the pizza needs to be really crunchy at the bottom, you have to fry it. 
To do so, lightly grease your pan with oil. 
To do so, lightly grease your pan with oil. Place the dough in the pan with care, stretching it to cover the whole bottom of the pan. Press down the dough. It should stretch around 14 inches up the pan's sides.
The reason you should buy a bar pizza dough is that it helps you save a lot of time. Also, bar pizza dough has a different and long procedure. You don't want to get into that.
Step 2: Add Sauce and Cheese to Your Dough
Distribute tomato sauce evenly over the dough's surface. Stretch the dough all the way to the pan's edges. Lynwood pizza sauce has the smell of rosemary in it. 
Spread the cheese mixture equally over the surface of the pizza, then top with your desired toppings. Or you can mix two of your favorite cheeses. But make sure, one of the cheeses has to be sharp. 
Step 3: Add Toppings To Your Pizza
Lynwood cafe uses different toppings each time you would order. There are no fixed toppings. Their tradition is to switch from one to another. 
So use whatever ingredients you want to use from Onions, Green Pepper, Hot Peppers/Broccoli. You can also add Mushrooms/Anchovy/Salami/Hamburger chunks/Pepperoni/Linguica. Also, you can add Sausage/Boston Baked Beans/Sliced meatballs/BBQ chicken strips. These are the toppings bars usually use on their pizza. 
To hold the true essence of bars, cut the ingredients really small. Lynwood Cafe cuts them to ⅜ diameters. 
Step 4: Bake the Pizza
Wear oven gloves and lower your pan into the baking steel. After that, bake for 8 to 9 minutes. Take the pizza out of the oven then take it out of the pan gently. Place it on a pizza peel that has been lightly floured.
Using the peel, toss the pizza directly onto the Baking Steel. Cook for a further 1-2 minutes, or until the bottom is crisp.
Carefully take it out of the oven when it's done. The pizza will be tender, with a crunchy bottom but a light center. The cheese on the edge will be toasted. 
So, here's your Lynwood special bar pizza recipe. 
Some Important Tips- 
Even though we provided the pizza recipe in detail, we'll give you some extra tips. They'll come in handy when you're making the pizza. 
What Sauce Should I Use?
We recommend using simple pizza sauce on this pizza. It's the perfect pizza sauce, with a dash of garlic, salt, and basil, to bring out the tastes of the other toppings.
What Tool Do I Use to Bake the Pizza?
You can use pizza steel or a pan to bake this pizza. Either way, you'll get a good result. However, since the pizza is small in size, bars use pans to bake the pizza. 
What Would The Bar Pizza Crust Look Like?
The bar pizza crust will be thin and crispy. It'll be thinner than any other thin pizza out there. It'll almost taste like crackers. 
So now you know how to bake this special bar pizza. Bake it at your home and let us know how the outcome was. Take care!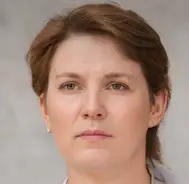 Latest posts by Leah Greenstein
(see all)