So, is summer sausage cooked?
To answer this question, it's good first to get a full grasp of what this meal ingredient refers to. Summer sausage is the term for any sausage that you can store for long periods. 
It can stay for long periods without you having to use a fridge or until you open the package. The most common summer sausage type is the one brands prepare using pork meat. 
However, you may still come across various other summer sausage meat content. These can include venisons and beef.
Do You Have to Cook Summer Sausage?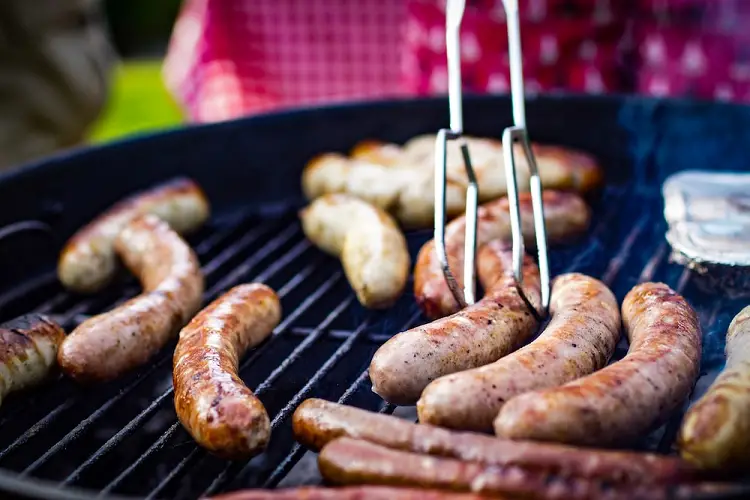 You don't have to cook summer sausages before preparation. The summer sausages you get from local groceries or supermarkets are safe to consume. That is because they go through various purification procedures. These can include drying, smoking, and fermentation. 
All these processes help ensure the sausage is safe to eat. It usually involves using specialized heating and cleaning techniques for the best results. 
What are Some Reasons Summer Sausages Can Be Consumed Uncooked?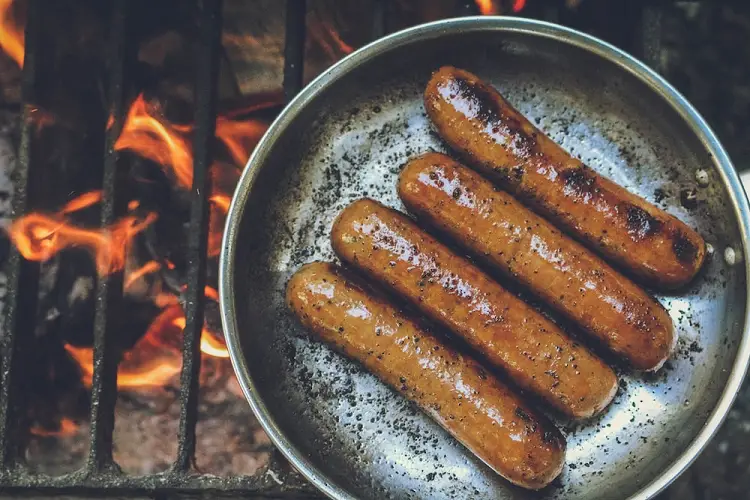 Source: Unsplash.
Even if you can cook summer sausages, you can still eat them raw. Here are some of the processes brand makers perform to make the sausages safe to eat:
Traditional sausage curing. It's a common technique of summer sausage curing. It involves mixing the meat with salt, seasonings, and flavoring.
Dry curing. It refers to the process through which dry ground meat undergoes rubbing using a curing product. The product helps form a protective layer that will stop the presence of bacteria. 
Salt or Brine-based curing. It's a technique where water undergoes mixing with curing agents. The meat is then soaked in a specialized saline solution. This process aims to ensure the brine gets to the deep sections of the meat.
Smoke curing. It's a technique involving specialized salts to eliminate bacteria in meat. Smoking also helps to form an exterior barrier that safeguards the meat from bacteria.
Combination curing. This summer sausage preparation method involves injecting brine curing solution into meat. But, it's best to cook your meat if it has undergone this process. That is because the brine product isn't always as effective as most people think. 
Is it Safe to Consume Uncooked Summer Sausages?
Even though it's possible to consume summer sausage products uncooked, it's best to be cautious when using such a product. Traditional meat products such as pork and beef tend to respond well to curing techniques.
However, the same concept does not apply to meats like mutton or poultry. These meat types often require cooking because the potential for contamination is high.
You might also have asked whether your summer sausages will go bad if you store them in the fridge. Refrigeration helps to improve the longevity of your summer sausages. The key factor to consider is to ensure you keep a close eye on your sausages – even when stored in the freezer!
Even if it's possible to store the summer sausages at room temperature, using a fridge is a better alternative. But be careful because opened packages don't have a good longevity period. That's because opened summer sausage packages are prone to bacterial exposure issues.
Many have also asked, "is summer sausage healthy when uncooked?" Well, it's made using normal meat cuts, so the key to its health benefits is in the preparation process. But, generally, summer sausage should be too safe to consume – cooked or uncooked!
Here are some of the cooked summer sausage brands you should consider:
Hickory farms turkey 
Hickory farms 
Johnsonville 
Bridgford
Trader Joe's Turkey.
What are the Signs of A Spoilt Summer Sausage?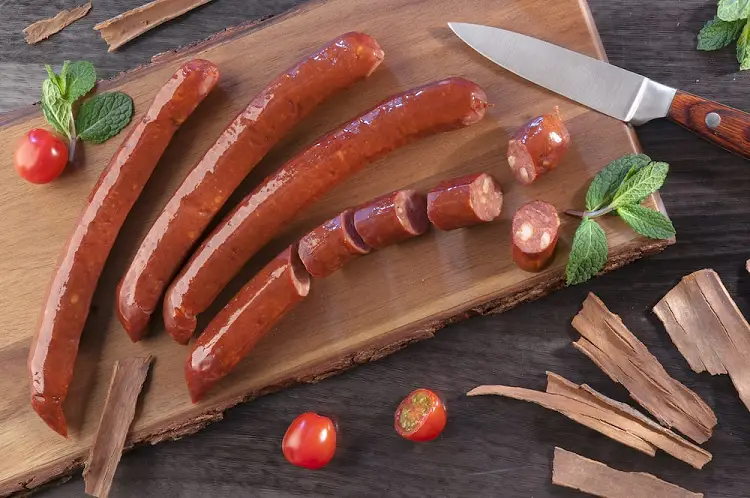 Even though summer sausages tend to have a long shelf life, they are also prone to going bad. The longevity of your summer sausage boils down to a few key factors. 
These include the storage conditions, your preferences, and the sausage maker. We recommend looking at this video on how to eat summer sausage. Nevertheless, here are some suggestions to look out for:
Discoloration. If you come across summer sausages with white packages, then realize that they might already be spoilt.
Foul smell. One way to determine whether your summer sausage is bad is to detect the presence of a filthy odor. 
Slimy and slippery texture. If your sausage has a greasy or slick feel, consider it a major sign of bacterial activity. Consuming it in this state can lead to stomach complications.
How to Cook Summer Sausage?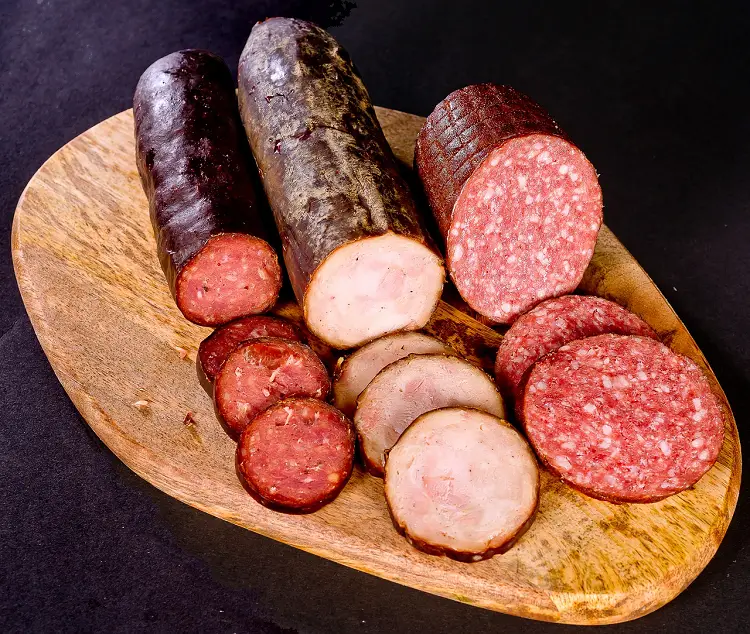 Here is the ultimate guide for smoking summer sausage:
Ingredients 
700g of beef.
250g of pork.
2 tsp Salt.
2 tsp Sugar.
Chopped Coriander.
2 tsp Garlic.
2 tsp Whole mustard seeds.
2 tsp Black pepper.
2 tsp Cardamoms
Steps 
Mince the pork.
Mix the ingredients and the spices.
Stuff the beef into the castings and maintain a 70mm diameter.
Ferment at 84F (31C) and 86-90% humidity for 24 hours.
Set the sausage in a smoker and ferment at 180 degrees Fahrenheit.
Consider setting it out to dry three days before cooking for a drier sausage. 
PRO TIP! If you are looking for another alternative, take a look at this guide on how to cook summer sausage on a stove.
Frequently Asked Questions (FAQ)
Is Summer Sausage Safe to Eat?
Yes, summer sausage is safe to eat. However, checking the sausage's packaging and contents is also great. Summer sausages are best served with some wine and cheese or fries.
How Do You Know When Summer Sausage Is Cooked?
The best way to know when summer sausage is cooked is to check whether it has achieved the ideal internal temperature. The best temperature for cooking summer sausage is 180°F. You may need a thermometer for the best results.
Do You Warm up Summer Sausage?
Yes, it's possible to warm up summer sausage using your preferred method. Common warming techniques that you can use include the microwave and oven. But, be cautious so as not to overcook the meat.
Can You Eat Summer Sausage Cold?
Yes, it's possible to eat summer sausages cold. However, ensure it's the type that is ready to eat rather than the type that requires additional heating for the cooking process. Also, try and pair it with a warm drink, such as some hot coffee.
Do People Fry Summer Sausage?
Yes, people fry summer sausages, just like other traditional meats. You must be careful with the cooking process to avoid overcooking the meat. For improved taste, you can also serve the sausage with any other meal, such as fries.
So, summer sausage can either be cooked or uncooked. Some brands take their sausages through specific preparation processes to help improve longevity and taste. Signs of spoilt summer sausages include odor, and having a slimy texture.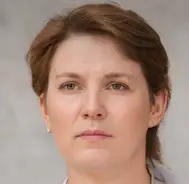 Latest posts by Leah Greenstein
(see all)