The Bubba Gump Remoulade Sauce Recipe is a famous recipe developed by the Bubba Gump Shrimp Company. It's absolutely loved by everyone. People who once tried the remoulade sauce of the Bubba Gump Shrimp Company never forgets it.
The famous American Classic, Forrest Gump is a huge inspiration behind the name of this company. 
People who go to this restaurant often are usually huge fans of their Remoulade sauce. If you're among those people, we're pretty much sure that you'll be able to relate to what we're stating.
Now, the recipe for their Remoulade sauce has been a hot topic for a long time now. You might get the name of the ingredients and their amount. But, there's no instruction anywhere.
So, we've come forward with the whole recipe including the instructions. Read along to find out the whole recipe!
Difficulty Level: Very Easy
Servings: 4-5 servings
Preparation Time: 10 minutes
Storage Time: 3 hours
Total Time: 3 hours 10 minutes 
Nutritional Facts: 
| | | |
| --- | --- | --- |
| Ingredient  | Amount | Calories |
| Mayonnaise | 4 ounce | 444 |
| Horseradish | 1 tbsp | 7 |
| Pickled Relish | 1 tbsp | 25 |
| White Pepper | ½ tsp | 4 |
| Garlic Powder | ½ tsp | 5 |
| Paprika | 1 tsp | 6 |
| Lemon Juice | 2 tbsp | 6 |
The total amount of calories in a Bubba Gump Shrimp Company Remoulade Sauce Recipe is 497 calories.
Ingredient List
Here are the ingredients that you'll need to  make this delicious sauce-
4 ounces of Mayonnaise
1 tbsp of Horseradish
1 tbsp of Pickled Relish
½ tsp of Salt
½ tsp of White Pepper
½ tsp of Garlic Powder
1 tsp of Paprika
2 tbsp of freshly squeezed Lemon Juice
The Procedure Of Making The Bubba Gump Remoulade Sauce Recipe
Got all the tools and ingredients? Let's make the infamous Bubba Gump remoulade sauce then! The procedure is really small so there are no steps here. It's the easiest recipe you'll find. But make sure to do it right for the best taste.
 Let's go directly into the sauce then!.
Take a big bowl so you can mix all the ingredients freely. Drop the mayonnaise in the bowl first. Then add the pickled relish with the mayonnaise. Mix these two properly with a whisk until fully combined.
Then add salt, white pepper, garlic powder, and paprika. Make sure you incorporate all these ingredients properly.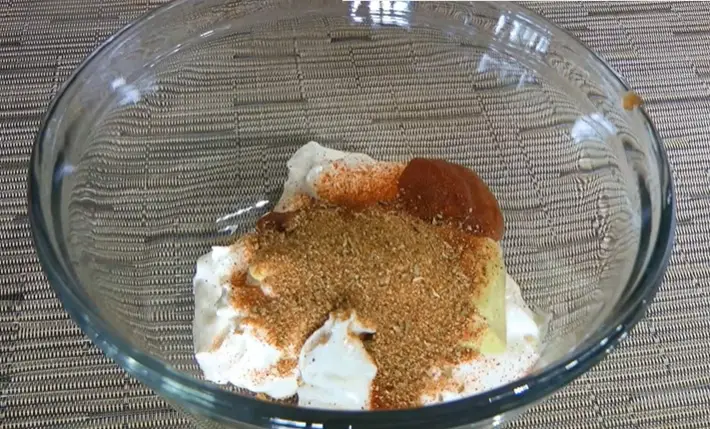 And then finally, add the horseradish and the freshly squeezed lemon juice. Make sure you assimilate all these properly. 
Once you're done mixing all the ingredients, cover the bowl nicely and place it in the refrigerator. Keep it inside the refrigerator for 3 hours. This will ensure that you can taste the sauce properly in the future. 
After 3 hours, take it out of the fridge and use it with whatever food you want to use it with.
People eat fried pickles, fried tomatoes, fried fish, and crab cakes with this sauce. Some even like this sauce on their sandwich and burger. The Danish always uses this sauce when making their famous beef roast sandwiches and hot dogs.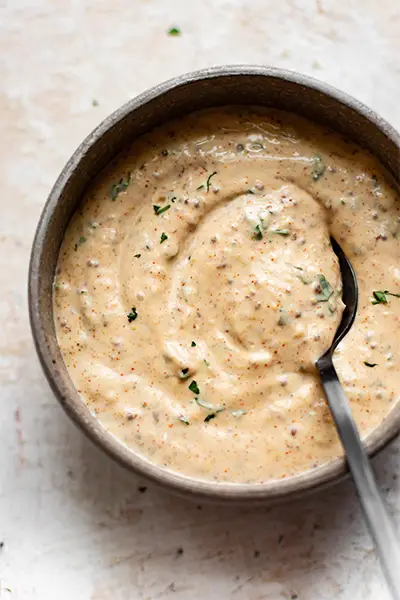 Some Important Tips
Now you know the recipe for the secret sauce of Bubba Gump Shrimp Company. But, you might still have some unanswered questions. The purpose of this section is to place some of the most common questions that people place forward. Let's get to it then-
Don't I Need To Heat Up The Sauce While Making It Just Like Other Sauces?
No, you don't. That's probably one of the best things about this sauce. That's also why it takes so much less time to prepare. The main time goes into storing the sauce.
What Type Of Salt Would Work Best With This Sauce?
Just use any normal cooking salt. You don't have to go one step forward and use Kosher Salt or any other salt. In fact, using any other salt can change the flavor of the sauce.
Can I Use Just Garlic If I Don't Have Any Garlic Powder?
Yes, you can most certainly do that. But, it's going to change the flavor of your sauce. Normal garlic is slightly sweeter but the garlic powder is stronger. The extra strong flavor of garlic powder really makes the taste better.
The Remoulade sauce originated in France. It spread in America through Louisiana. Since then this sauce has gone through many changes at different places. Among all of them, the Bubba Gump remoulade sauce recipe is considered one of the best.
If you have any further  related questions, let us know in the comments.
Best of Luck!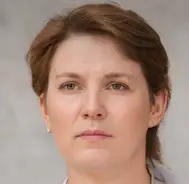 Latest posts by Leah Greenstein
(see all)