Everyone needs a taste of our homemade tripoli pizza sauce. It is the perfect dupe of the tripoli pizza sauce. So you can enjoy the iconic beach pizza at the comfort of your home. You'll be eating the best pizza sauce on a crisp, chewy, and tasty crust. 
That's not all. It's a sauce that goes with all of your Italian recipes. So it comes in handy for multiple recipes. Not all homemade sauce can tap into the flavors we're talking about. So check out our recipe to get that perfect blend of flavors.
Difficulty Level: Easy
Serving Size: Sauce for three 12-inch pizzas
Required Time: 45 minutes cook time + 5 minutes prep time
Total Time: 50 minutes
Nutritional Facts: ( 1 serving 2.1oz)
| | |
| --- | --- |
| Total calories | 45 |
| Total fat | 2g |
| Saturated fat | 0g |
| Carbohydrate | 6g |
| Protein | 2g |
Required Cookware
Medium-sized pan (to mix the ingredients)
Measuring spoons (to measure the ingredients)
Ingredient List
28 oz Tomato Puree
1 tsp Basil
2 tbsp Brown Sugar
2 tbsp Olive Oil
1 1/2 tbsp Honey or Corn Syrup
1/2 tsp thyme
1 tsp Minced Onion
1 tsp Oregano
1/4 tsp Parsley
1 tbsp minced Garlic
1/4 tsp Salt
1/4 tsp Pepper
Step-By-Step Direction To Make Tripoli Pizza Sauce
This recipe is not only delicious but also super easy to make. There's only one thing you need to do: combine the ingredients. But of course with the right adjustments.  Make Sure that you have all of the necessary components on hand.
Once you've got them ready, dive into the following steps.-
Step 1: Add Ingredients In Pan
Take a medium-sized pan and add in the tomato puree. Using a canned tomato puree is more convenient. But if you don't have that, use organic tomatoes and make a separate puree. 
Use a food processor or a stand blender to prepare tomato puree. Allow 10 minutes for the cooked tomatoes to cool before mixing. If your blender is of a smaller size, you may need to work in batches.
Now take the rest of the ingredients and pour them in one by one. You don't need to follow a sequence so don't worry about the order.
Step 2: Mix The Ingredients
Once you're done putting in all the ingredients, use a spatula to mix them in. Then reduce the heat to low. And let the mixture simmer for about 45 minutes. Mix it in intervals of 2-3 minutes. 
The sauce should be done after 45 minutes. But you can let it stay longer for your desired consistency.
Step 3: Let The Mixture Chill
After the sauce has completed cooking, set it aside for 5 minutes to cool. It's important to completely cool it down before you store it. Once cooled, take a jar to store it. Or you can use it to make pizza immediately. 
Store the jar in a refrigerator. You can enjoy this sauce for up to 2 days in optimal taste and condition.
Extra Tips for Making A Delicious Tripoli Pizza Sauce
You should be able to make tripoli pizza sauce with our guide above. However, you may still have some questions. If that's the case, read on for some additional advice.
Can You Use Tomato Sauce Instead Of Tomato Puree?
Yes, you can definitely use tomato sauce as a replacement for tomato puree. However, your pizza sauce will be a bit thinner. Due to the fact that tomato puree is thicker than tomato sauce. It also has more authentic tomato flavors than tomato sauce. 
Can I Use This Sauce For Other Recipes?
Of course, you can! This sauce is perfect for any Italian cuisine. It can be used to make lasagna, ravioli, spaghetti, and a variety of other dishes. It is sure to level up the taste in anything you use. 
Can I Store Homemade Pizza Sauce In The Freezer?
Yes, you can. Store your tripoli pizza sauce in the freezer at -18 degrees celsius before use. It can be frozen for up to three months. Simply thaw it after removing it from the freezer to use it.
You now know how to make the most delectable tripoli pizza sauce from scratch. So, what do you have to lose? Begin creating your own pizza at home. That too with the help of our tripoli pizza sauce and your favorite toppings.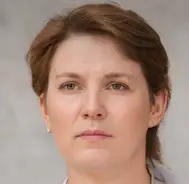 Latest posts by Leah Greenstein
(see all)