So, can you use peanut oil for baking?
Yes, it's possible to use cooking oil for baking. It lets you bake chewy, tender, and tasty cakes or brownies (heck, some even use it for frying!). 
However, you must be careful with this process to ensure the best results. You also need the right ingredients. We also identified a few key benefits of this approach to baking. 
Is Peanut Oil Healthy?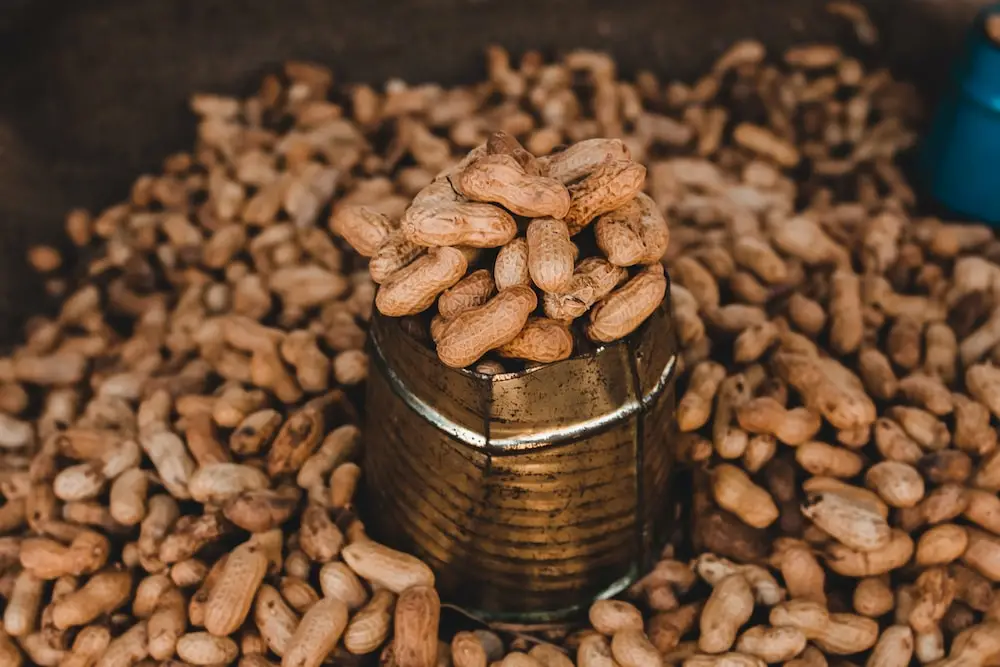 Source: Unsplash.
Here are the key benefits of using peanut oil for cooking:
Low cholesterol levels. Unlike the traditional oils you use for cakes (we know you vegetable oils!), peanut oil is different. It contains a small number of artificial fats.
Heart health. Peanut oil plays a significant role in reducing your chances of suffering from atherosclerosis complications. It thus helps to reduce heart attacks and issues like strokes.
Cancer prevention. Peanut oil contains a significant amount of polyphenol antioxidants. Research has associated these chemicals with an improved ability to fight cancer cells in the body.
Blood pressure. The antioxidants in peanut oil also significantly regulate the body's blood pressure levels. Chemicals like Resveratrol are particularly beneficial for this process.
PRO TIP! Even if peanut oil is healthy, remember that it's also fatty. So, you still have to be careful in using it correctly. Look more through this peanut oil vs. vegetable oil guide (+other oils).
Peanut Oil Recipe Example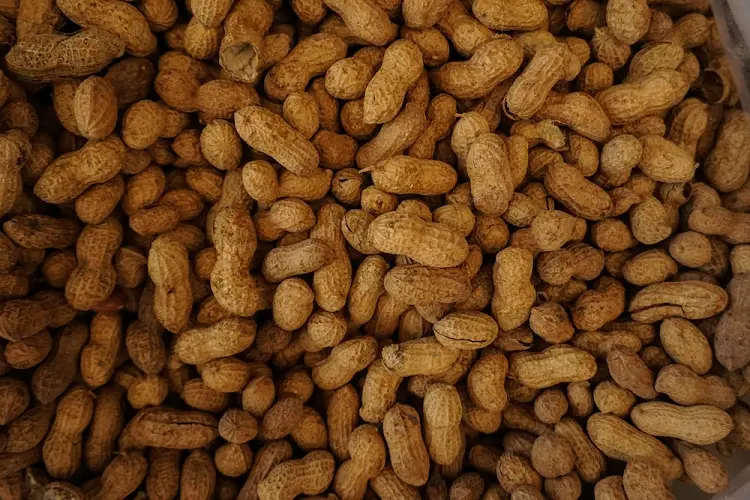 Source: Unsplash.
Peanut oil works well for baking brownies, cakes, and even chicken frying!
We have prepared this baked peanut oil cake recipe to help you put things into perspective better. It contains rye flour, which adds a nutty depth to your recipe. It also has easy cocoa icing that improves the overall sweetness of the cake. Here is what you should know:
Ingredients 
130ml peanut oil.
180g soft light brown sugar
Three large eggs
1 tsp vanilla extract
80g roasted chopped hazelnuts
80g plain flour
80g dark rye flour
40g cocoa powder
3 tsp baking powder
Seasalt
200ml hot water
For the icing
110g icing sugar
3 tbsp cocoa powder
35ml boiling water
35g chopped roasted hazelnuts
Steps 
Grease and line 100g loaf tin with some of the peanut oil. Then, preheat the oven until it reaches the 190 degrees Celcius mark.
Stir the oil, and then proceed to brown the sugar. Next, add the eggs to the setup, followed by the vanilla extract. Mix for a minute, and then let it sit.
Grind the hazelnuts and be careful so as not to cause an over-release of the oils. You can use almonds if you don't have hazel nuts.
Mix the rye flour, groundnuts, sugar, and baking powder in a separate container. Next, mix these ingredients once again.
Set your dry ingredients to the wet mix. Next, beat it this mixture until it produces a smooth finish. Set some hot water, then fold this unit until it produces a smooth batter.
Set the batter into the tin you had prepared, and then bake this set up for up to 40 minutes. Do this until the cake rises correctly and forms a cracked top. Use a small knife to cut through the cake.
Once the cake is cold, add the acid. Sift the cocoa powder and icing sugar into a container. Next, add some water, prepare a paste, and add thick icing to the setup.
Frequently Asked Questions 
Can You Use Peanut Oil Instead of Vegetable Oil for Baking?
Yes, it's possible to use peanut oil instead of vegetable oil for baking. The steps involved in baking don't change, however. The only change is that you can access an improved nutrient ingredient content. 
Is Peanut Oil Good for Baking?
Yes, peanut oil is good for baking. Peanut oil is heather than other alternatives and provides an improved taste. The oil also helps improve the structure and tenderness of cakes.
What Happens if I Use Peanut Oil Instead of Vegetable Oil?
Nothing unusual will happen if you use peanut oil instead of vegetable oil. The only difference you will notice is an improvement in the quality of your cakes. You will also notice improved taste and tenderness.
What Can I Use if I Don't Have Peanut Oil?
You can use various oil alternatives if you don't have peanut oil. You can use canola, hazelnut, or almond oil. The oil type depends on your preferences and whether it's ideal for baking.
As you have seen, it's possible to use peanut oil for baking. The steps in using it involve pretty much those you have come across in the past. Feel free to play around with your recipes to create even more creative peanut oil recipes.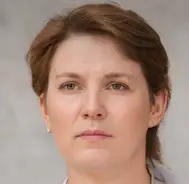 Latest posts by Leah Greenstein
(see all)