Breakfast pizza sounds like a dream to any fast food lover. And Casey's breakfast pizza is really special to people in Iowa. In fact, they call it their staple food there. 
So, doesn't it make you want to try this breakfast dish? Well, good news for you, we got the recipe. The ingredients are pretty available at any store. 
Make it yourself and let us know how you liked it!
Level: Easy 
Serving Portion: 4 slices 
Preparing Time: 15 minutes 
Cooking Time: 12 mins
Total time: 27 minutes 
Nutritional Facts(Per Slice):
| | |
| --- | --- |
| Calories  | 320 |
| Total Fat | 15g |
| Saturated Fat | 7g |
| Cholesterol  | 71g |
| Protein | 15g |
Ingredient List 
For The Pizza 
1 pizza crust
1 cup nacho cheese sauce
2 large eggs 
1/3 lb pork sausage or 2-3 slices bacon 
1/2 cup mozzarella cheese 
1/2 cup cheddar cheese 
For the Cheese Sauce
2 tablespoons of unsalted butter
2  tablespoons of flour
1 cup milk
1 cup shredded cheese cheddar or mozzarella
¼ tsp salt
Step-by-Step Instruction For Casey's Breakfast Pizza-
People from the Midwest cannot get over this pizza recipe. Since you already bought the crust from a local market, we're not going to make the dough from scratch. So let's prepare the breakfast pizza! 
Step 1 of 4: Prepare The Toppings 
Preheat the oven to 450 degrees while you're prepping the pizza toppings. That way, you won't waste any time. You can either go with the bacon or the sausage. It's simply your choice. You can also mix it up a bit and mix both bacon and sausage.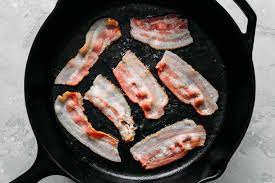 Now, scramble the eggs. Then brown the sausage or cook the bacon slices.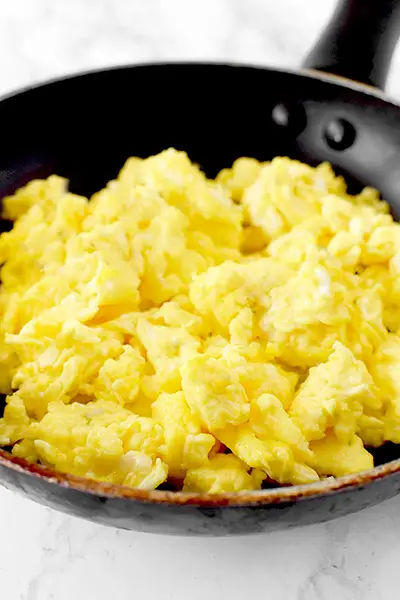 If you cook the bacon slices, cut them into pieces. And if you brown the sausage, cut them into pieces. Don't forget to grate both cheddar and mozzarella cheese.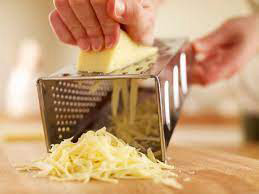 Step 2 of 4: Prepare the Cheese Sauce
In a medium saucepan, melt the butter. In a separate bowl, mix the flour and salt. Then add the melted butter to the mixture of flour and salt. Keep on whisking it until it forms a paste.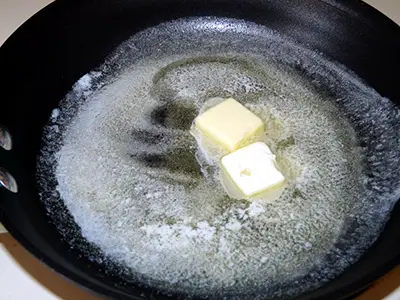 Slowly pour in the milk. Continue stirring constantly until it is completely mixed for 2 minutes. And make sure there are no lumps. 
Add the cheese, stir until smooth, and heat for 1 to 2 minutes, or until melted.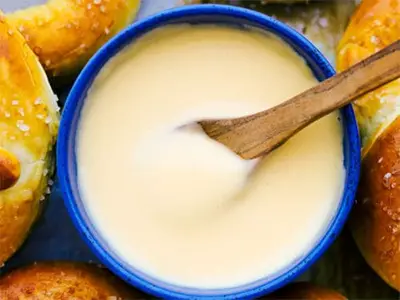 Step 3 of 4: Assemble the Pizza Ingredients 
Place the pizza crust on the pizza pan and brush it with olive oil. Coat the crust with cheese sauce. 
Top the dough with either sausage or bacon, scrambled egg, and the two types of cheese.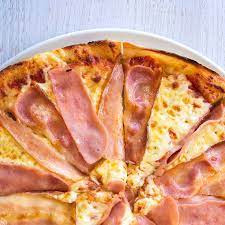 Step 4 of 4: Bake the Pizza
Put the pan in the oven and bake it at 450 degrees for 8 minutes. Broil on low until the crust turns brown for 4 minutes.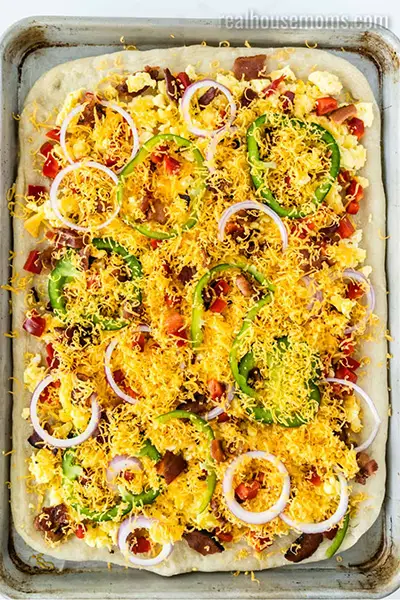 Or bake it until the crust turns golden brown. The timing for baking might vary depending on the type of dough. The thick crust might take 10-12 minutes to bake. And the thin crust would take 8-10 minutes to bake. 
Don't forget to read the instructions on the dough packet. Take it out of the oven and cut it into slices. 
Your breakfast pizza is ready to eat!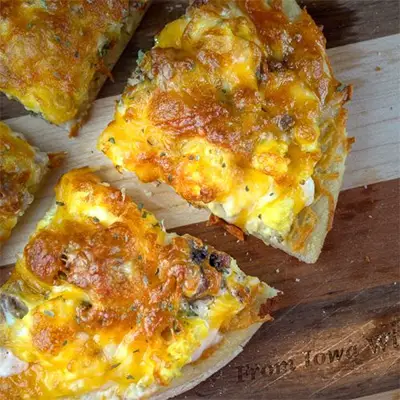 Some Important Tips- 
Let's see what extra tips we can give you to help you out. These extra tips will help you bake the pizza properly- 
Can I Make The Toppings In My Convenient Time? 
Yes, you can prepare the toppings at another time. If it's convenient for you, you can make them the night before you bake the pizza. This will make things easy for you. 
Can I Store The Pizza In A Freezer?
Yes, you can. Wrap the leftover sliced pizza in plastic and keep it in storage. Whenever you want, just microwave it and eat. Make sure you eat it while it's warm, otherwise the crust will be hard to chew. 
What Other Sauce Can I Use?
Feel free to use Velveeta cheese sauce or Alfreda cheese sauce to your likings. 
Now you know how to make this amazing pizza at home. Let us know if you like this recipe. Good luck!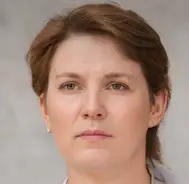 Latest posts by Leah Greenstein
(see all)