A lobster butter sauce is an opulent recipe. It provides an elegant way to compliment a seafood dish. You can make this sauce in a number of different ways.  It can get pretty overwhelming. 
No idea which recipe to follow? Don't fret. Today is your lucky day. We have come up with the easiest, most efficient way to prepare lobster butter sauce. Once you've perfected the sauce, everyone will be clamoring for your recipe! Simply follow our recipe and you'll be fine.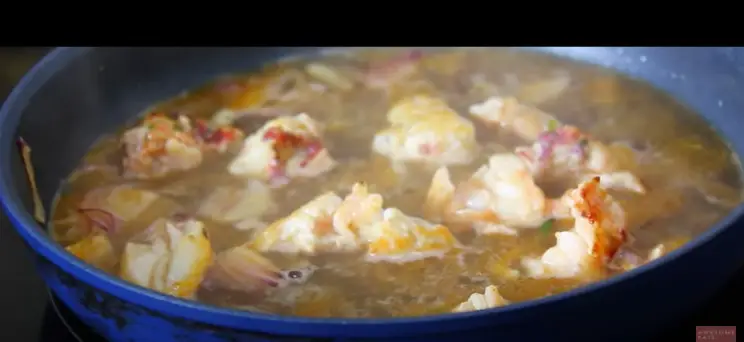 Level: Intermediate
Serving Portion: 5 to 9 servings
Preparing Time: 10 minutes
Cooking: 45 minutes
Total Time: 55 minutes
Nutritional Facts (Per Serving): 
| | |
| --- | --- |
| Calories  | 149 |
| Fat | 13g |
| Carbs | 5g |
| Protein  | 3g |
| Potassium  | 110mcg |
| Iron  | 1.01 mcg |
| Calcium  | 70 mcg |
| Vitamin A  | 7% |
| Vitamin C | 5.4% |
Now that you are aware of the nutritional facts, we can move on. 
Ingredient List
Here are the list of ingredients you will need-
2  lobsters weighing 1 1/4 pounds, washed with cold water
3 tbsp unsalted butter
¼ pound onion, peeled and minced
1 tablespoon Worcestershire sauce
1 teaspoon Dijon-style mustard
1 cup heavy cream
½ cup chicken broth
Making Lobster Butter Sauce: A Step-by-Step Guide
Please cross-check to make sure you have all the ingredients first. If you have them, we can get started on the instructions. If you practice this guide a few times, you'll soon become an expert. Your loved ones will be queuing up for just a taste of your special butter sauce. 
Step 1: Cooking the Lobsters
Place the lobsters in a large microwave-safe plastic bag, head to tail. Twist the bag's top to close it. In a 650-watt to the 700-watt oven, cook for 8 minutes at 100% power. The lobster will be red when fully cooked. It's texture will be soft and tender. 
Carefully remove the pan from the oven. Any liquid that has gathered in the bag should be deposited into a bowl. Please remove the lobsters from the bag. You may place them in the refrigerator to cool. Please go ahead and wrap up whatever you've prepared till now.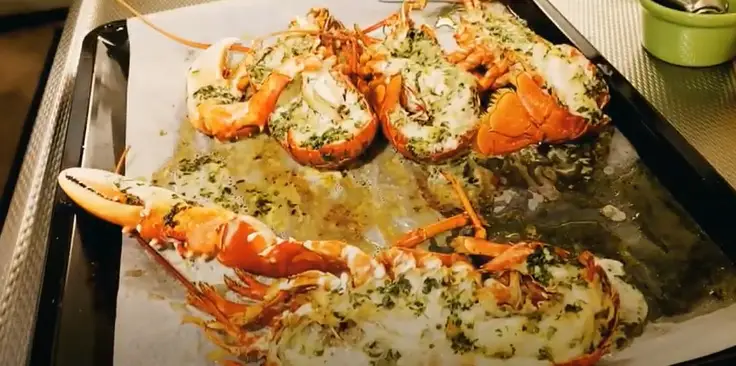 Step 2: Melting the Butter
Melt the butter for 2 minutes at full power. You may use a 2-quart souffle dish for it. Please make sure it is uncovered. 
After you are done, kindly turn off the oven. Then, mix the Worcestershire sauce, mustard, and Tabasco sauce altogether in a mixing bowl. Please set this aside for now.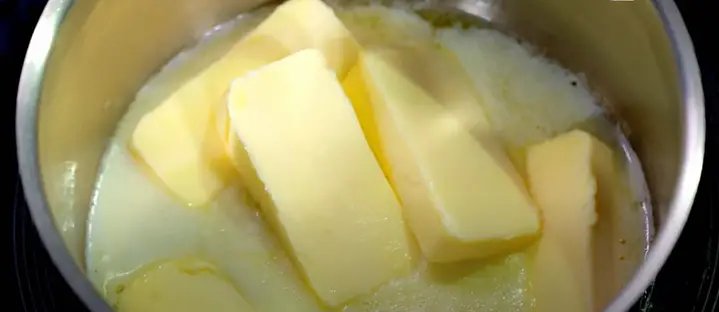 Step 3: Dissecting the Lobster
Remember the lobsters you have cooked before? Now it's time to bring them out. First, you should separate the head from the body of the lobster. Make sure to use a bowl in this step. 
Use a spoon to dig out the tomalley and roe and pour them into a bowl. Please avoid the brain sac. To harvest juices, give the head a squeeze while holding the feelers.
You should remove the meat from the tails and claws. Lastly, cut off the tails.

Step 4: Making the Lobster Sauce
We've arrived at the last step. Hope it wasn't difficult for you so far. The first step is to combine the butter, cream, and chicken broth together. Keeping it uncovered, heat it on the stove for 2 minutes. 
After that, add the tomalley, roe, and reserved juices into the mixture. Stir them together properly. Now this mixture should be cooked for a further 4 minutes.
Now it's time to add the tarragon and the leftover lobster meat to the mixture. You may cook this for 2 more minutes.
Finally, put the entire mixture in the oven. Take it out after 4 minutes. The sauce should look like the picture down below. It should have a mild and silky texture.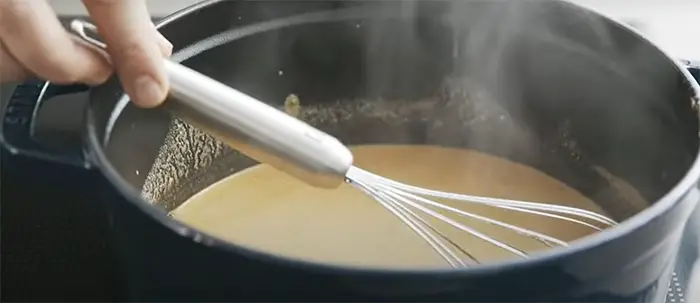 And, voila! You have now successfully prepared your very own homemade Bubba Gump lobster butter sauce. 
You now have a wonderful new addition to your arsenal of recipes. This'll make you quite popular in any event..
Notes to Consider 
Please be careful so that you don't sustain any burn injuries in this process.  It is critical that none of the steps are overlooked. The same applies for the ingredients. You should follow the time given strictly. Otherwise, you may undercook or overcook it. You might have a few questions after going through this guide. We've responded to some of the queries that you may have below-
For How Long Can You Store the Lobster Shells?
After being cooked, the shells can be refrigerated for one day. If more than a day has passed, go ahead and throw away the shells. If you use it, it may be unpleasant. The best way to store lobster shells would be in an air-tight plastic bag.
What Dishes Pair Well with Lobster Butter Sauce?
This sauce will enhance the flavor of plenty of dishes. If you are a pasta fanatic, it will taste absolutely delicious. Shrimp will taste fantastic too. You can never go wrong with lobster butter sauce.
Why am I Getting Rashes and Itchiness After Having Lobster Sauce?
You might be allergic to lobsters. To treat a mild allergic reaction to shellfish, use an antihistamine. If it gets severe, consult a doctor immediately. 
That's all we've got for you today. We've tried to make the Bubba Gup lobster butter sauce as simple as possible. Whether it's a family event or a date, Bubba Gump lobster butter sauce will never fail.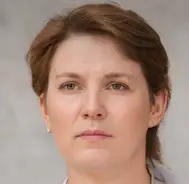 Latest posts by Leah Greenstein
(see all)