Papa Gino's Pizza is best known for its traditional thin crust. The combination of crunchy bites with soft texture makes it a perfect delight. Every bite will serve you the authentic Italian pizza taste.
Now, making the perfect pizza dough requires a lot of attention. Not all recipes provide the right instructions to make the perfect dough. 
So, we're here to share the secret for the best pizza dough. Let's check out the best recipe for Papa Gino's Pizza Dough-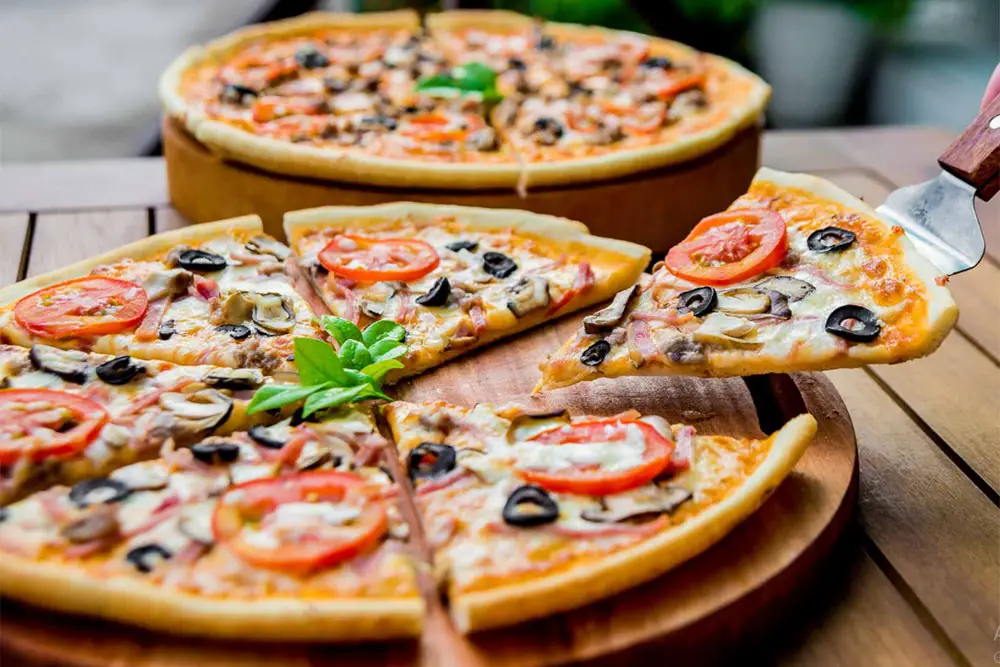 Level: Medium
Serving Portion: 4 slices
Preparing Time: 1 hour
Making time: 15 minutes
Total time: 1 hour, 15 minutes
Nutritional Facts (Amount per serving) :
| | |
| --- | --- |
| Total Fat | 10g |
| Saturated Fat | 5g |
| Cholesterol | 30mg |
| Sodium | 650mg |
| Carbohydrates | 39g |
| Dietary Fiber | 2g |
| Sugars | 2g |
| Protein | 13g |
| Daily Percent Of Vitamin A | 6 |
| Daily Percent Of Vitamin C | 6 |
| Daily Percent Of Calcium | 20 |
| Daily Percent Of Iron | 4 |
Required Cooking Equipment
You will be needing some extra cooking instruments. They are- 
Kitchen thermometer
Stand mixer
Ingredient List
½  cup (120ml) warm water (between 98-105°F, 36-40°C)
1 and ½  teaspoons of instant yeast 
½  tablespoon (6g) white sugar
2 tablespoon olive oil
¼  teaspoon salt
1 cup (220g) of all-purpose flour 
Step-by-Step Instruction For Papa Gino's Pizza Dough
Be prepared with your kitchen tools to make the perfect pizza dough. Let's hop into the dough recipe now.
Step 1: Activate the Yeast 
First, take ¼ cup of lukewarm water. The temperature should be between 98-105 degrees Fahrenheit. It is mandatory to use lukewarm water. Use a kitchen thermometer because too hot water will kill the yeast. 
Add your dry yeast and white sugar over the water. Mix everything well using a spoon or whisk. Now, wait for 5 minutes to let the mixture rest. 
You'll notice bubbles in the mixture and the water will become frothy.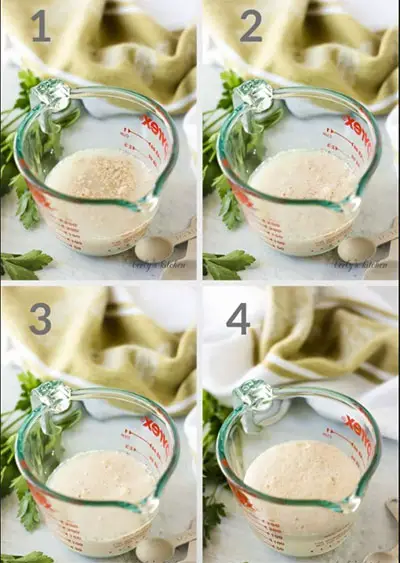 Step 2: Mix the Ingredients
Now, pour the bubbly yeast mixture into the stand mixing bowl. Add your all-purpose flour, salt, and olive oil there. Mix for about 2-3 minutes keeping a low speed. 
Combine everything for 1 minute keeping a low speed.
Scrape the hook and raise the speed to medium-high. Keep kneading at this speed for 7-8 minutes. You'll have a smooth, soft elastic textured dough.
Step 3: Let the Dough Rise
Take your fluffy dough out of the mixing bowl. Put it in a pot or tray and cover it with a wet towel. 
Leave it covered for at least 45-50 minutes. By this time, it'll be double in size.
Remove the cover once it has risen. Punch and smack the dough to release the air.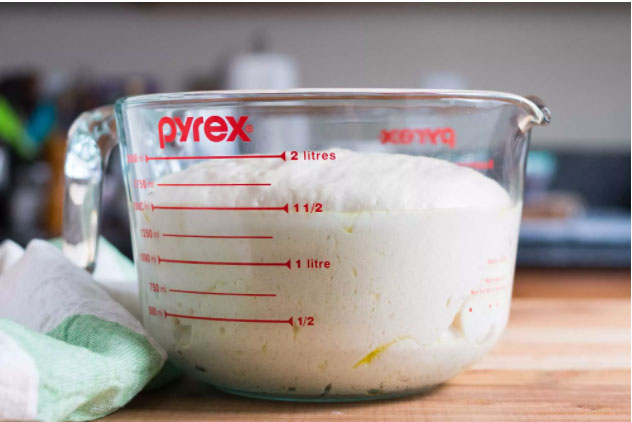 Step 4: Knead and Shape the Dough
Now, sprinkle some flour on a clean surface to avoid stickiness. Remove the dough and place it on a spacious surface. Sprinkle some more flour over the dough. Knead and press the dough ball for 7-8 minutes. 
Flatten out the dough using a rolling pin to make it thin. Make sure you don't tear or make any holes in the dough. Give it a round shape of about 12" in diameter.
The dough is ready to be the perfect base for homemade pizza. Finally, just put the toppings of your choice and make pizza. 
Some Important Tips to Get the Best Papa Gino's Dough- 
Following our instructions will help you to achieve the best dough easily. You may have some more queries which need to be resolved. So, check out the useful tips we have for you-
How to Add Extra Flavour to the Dough?
You can give your dough a touch of extra flavors by adding some spices. Like- ½ teaspoon of garlic or dried oregano powder. If you want it to be hot, add pinches of red chili flakes. Mix them with the dry ingredients and make the dough flavorful.
How to Store the Dough?
You can store it in a container with a tight lid. Then just keep it in the refrigerator. It'll stay fresh for up to 2-3 days. To store it for one month, keep it in the freezer. Just thaw the dough in the refrigerator for 5-6 hours before using.  
What Other Things Can be Made with Pizza Dough?
You don't have to limit the dough only for making pizza crust. There are various dishes you can try using pizza dough. You can make breadsticks, pretzels, garlic knots, cinnamon rolls, and many more. Be creative and make other dishes using the dough recipe.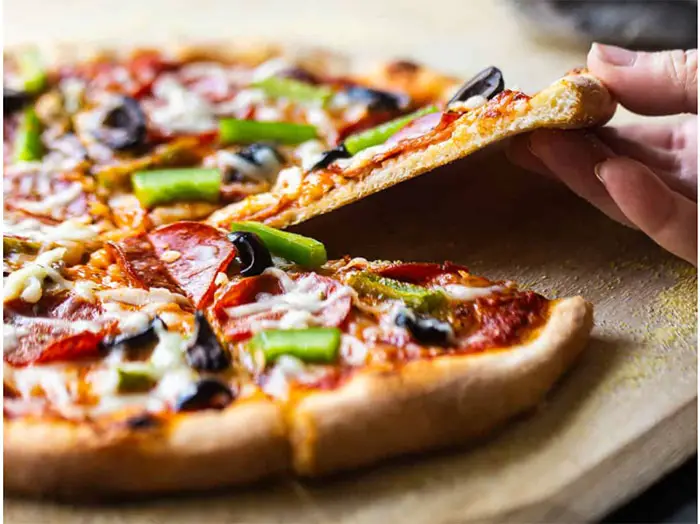 Don't miss out on a delicious treat and try this recipe. The instruction is very simply written so a beginner can understand. Go knead the dough and make the best pizza of your life!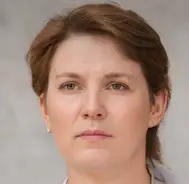 Latest posts by Leah Greenstein
(see all)