To make pizza, you have to pick good flour. Otherwise, the dough won't be good enough and you'll regret it later. Both bread and pizza flour can be used while making your pizza dough. 
But what is the difference between pizza flour vs bread flour? 
Well, the first difference is in the grain size. Pizza flour has a finer grain size than bread flour. However, bread flour has more gluten and protein in it, which is responsible for elasticity. The flour is also cheaper and easy to find than pizza flour. 
To be honest, these are just some of the differences. There's more to this. We've covered the dissimilarities here. 
Therefore, please take some time off and keep on reading!
Pizza Flour or Bread Flour: Quick Look at The Dissimilarities
Now, let's get started! 
But before anything, you should know that pizza flour is basically the 00 flour. It's a type of Italian flour that is specifically made for making Italian food. And do you know what type of food is pizza? 
Yup, Italian. So, this is why pizza/ 00 flour is so popular when it comes to making pizzas. Now, bread flour is also a common choice while one wants homemade pizzas. 
However, both have some differences we've discussed below-
| | | |
| --- | --- | --- |
| Aspects  | Pizza flour | Bread Flour  |
| Price and availability | Expensive and difficult to find | Cheap and easily available |
| Versatility | Pizzas, different types of pasta, Italian bread. | Desserts, pizza, bread, noodles, pasta, etc. |
| Grain size  | Tiny and super fine grain  | Thicker  |
| Water absorbing capability | Better | Good |
| Protein and gluten level  | High  | Higher  |
| Temperature required | 800°F or >800°F | 700°F or <700°F |
| Dough/crust texture | Varies from one type to another. Mostly good for thin crust. | Thick and thin-crust  |
So, have you got the basic idea? 
Well, we hope you have. Because the basics can surely help you little to decide on which flour you want.
Bread Flour vs Pizza Flour: Comprehensive Comparison
To be fair, the basics aren't enough for you to choose one. So, how to be sure that this particular flour is the right one for your pizza? 
Well, it's easy. You just have to learn a bit more about the two types of flour. Hence, let's dive in-
Price & Availability
The first thing you have to make sure of is whether or not the flour is within your budget. Thus, yes! Price is a great factor to determine that. 
Wondering about the price gap between these two flours. Well, the price gap isn't that much. So, chill! 
Bread flour is on the cheaper side. The price for this starts from $15 and can go up to $31. So, you can easily get this flour at a cheap rate from online and local stores. 
However, for 00 flour the case is different. This flour is quite expensive. For example, the lowest price is $19 and the highest can be up to $49. 
Furthermore, it's a little hard to find sometimes in local stores. But worry! We've mentioned the best pizza flour for you here-
SUPER Tipo 00 Flour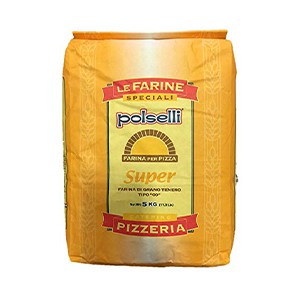 Giusto's Vita-Grain Organic "00" Unbleached Pizza Flour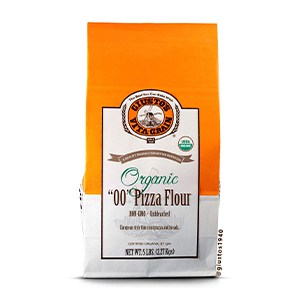 So, after reaching a decision, definitely try to pick one 00 flour from here.
Variety & Use 
Now, let's talk about different varieties of the two types of flour! 
First of all, bread flour comes in a few forms. For example, you'll find this flour in white or whole wheat versions. These two can be found in bleached and unbleached versions. 
With white bread flour, you can just make regular pizzas. You won't need much heat or whatsoever. By the way, you can make soft and chewy Neapolitan-style pizza with bread flour if you want.
Then it can get tough to make pizza dough with whole wheat flour. Because it'll have a higher protein level. So, you can't really shape or stretch it a lot. But you'll be able to get a crispy crust and chewy inside with whole wheat bread flour. 
However, both types of bread flour can be used easily to make bread and desserts. 
Now, let's shift to 00 flour- 
There are mainly 3 types of 00 flour. We have mentioned them along with what you can do with them- 
| | |
| --- | --- |
| 00 Flour Name  | Crust Texture & Other Use |
| Blue  | Delivers a crust that's thin in the middle and thick at the edges. All-purpose pizza flour. |
| Red | Perfect for thin-crust pizzas. |
| Brown | Good for making ravioli and gnocchi. |
So, these are the varieties of pizza flour and what they're good at.
Grain Size 
One of the main differences between these two types of flours is the grain size. Why? 
Because the texture of the pizza depends on it. Not clear enough?
Well, let's get into the detail- 
European or Italian flours are mostly known and defined for their next-level fineness. The grain size in this type of flour is really fine. The flour is milled quite finely. To be honest, 00 flour might be the finest flour out there. 
On the other hand, bread flour grain size isn't that fine. Don't believe us?
Well, take the same amount of pizza flour and bread flour in each hand. Then place them side by side. You'll see bread flour is grainier than pizza flour.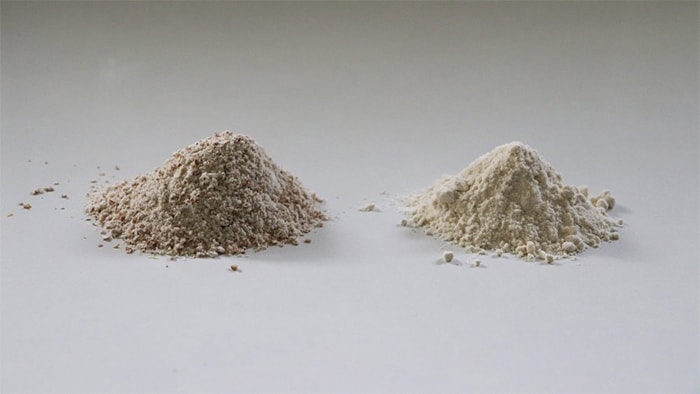 The 00 or pizza flour will look like it has the texture of baby powder in comparison to bread flour. This helps you to make the crust finely cooked. Some say there's a smoother texture to the crust as well. 
Gluten & Protein Level 
We found out that Italian flour is classified by fineness. But American flour is actually classified by protein and gluten level. 
Confused? 
Don't be! Gluten and protein level in flour is quite important. Because they determine the chewiness of the crust. 
Trust us, it's necessary to know the level of this gluten and protein. Otherwise, you'll end up hurting your jaw as you keep chewing the crust. 
Now, bread flour has more gluten and protein in it. This flour has a gluten level of 13-14. 
For this reason, your cooked food item will be crispy on the outside. But inside, it'll be chewy. 
Sometimes because of this high level of protein and gluten, you might face trouble. 
For example, it can be quite difficult to stretch and shape your pizza dough. When you try to stretch the dough, it'll spring back. And if we talk about the difficulty-
Then it's the same as stretching cold dough instead of room temp dough. 
Now, 00 flour has a gluten level of 12. It has the perfect level of gluten, which makes it easier to work with. You can easily stretch and shape them as the texture won't be springy. 
With 00 flour, you'll get the perfect chewy consistency. So, no more rubbery quality of the dough. 
Water Absorption Rate
Keeping in mind the hydration level is important while making a pizza is essential. Because you'll have to add the right amount of water to the flour. Thus, you can get a good quality dough. 
Firstly, for bread flour, you don't have to worry about the hydration level that much. You can add 65 grams of water to 100 grams of bread flour. This will give a 65% level of hydration, which is proper for making pizza dough. 
However, if you go for pizza flour, things get tricky. Because pizza or 00 flour is super fine. Thus, its water-absorbing rate is lower than bread flour. This leads to a runny dough if you follow the 65% hydration level.
This is why you have to adjust the water while using this flour. To do that, you have to add the water little by little. Otherwise, you're going to get a loose and a bit watery dough. This type of dough will be hard to keep from sticking to your pizza pan. 
Temperature Required & Pizza Quality
Proper temperature is obviously needed while making a pizza. The needed temperature rate is different for every type of pizza.
Now, we're making the pizza with flour. So, of course, the temperature depends on the flour type too.  
So, we've mentioned before-
When it comes to stretching and shaping the dough, pizza flour is an easier option. But the level of ease in the case of this flour isn't easy. 
Sometimes you'll not be able to make great use of this flour if you're a beginner. Because your regular pizza-making tools aren't that appropriate to work with 00 flour. 
Pizza or 00 flour requires a lot of heat. Otherwise, you'll be left with undercooked pizza with raw dough and unmelted cheese.
To perfectly bake a pizza with it, you'll need around 800°F or even more. Your regular kitchen ovens won't be able to deliver such a temperature. 
Thus, in cases like this one, you'll need the help of outdoor ovens like roccbox or Blackstone. This way there will be a chance for proper ventilation. So, the heat generated by the oven won't cause any harm to you. 
On the other hand, with bread flour, you won't have to worry that much. If you're making pizza with bread flour, you'll need about 700°F or less. Therefore, your regular kitchen oven will be fine.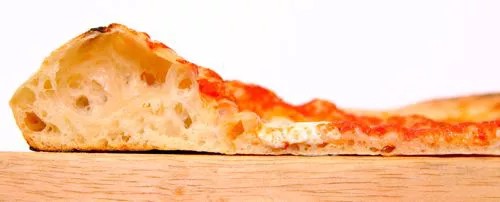 However, you can't use a wood-fired pizza oven if you're going for bread flour. Because, unlike 00 flour, bread flour has a higher sugar level. So, with this type of oven, you'll be left with a hard and burned pizza. 
Now, these are all the differences between these two flour types. Hopefully, you have come to a conclusion now.
Final Verdict: Which Flour Wins?
Well, we've reached almost the end of this piece. We hope by now you're cleared about which to choose.
A bit confused?
Let us give you a final push-
So, if you don't have an oven that generates too much heat, pick bread flour. Furthermore, you might also not have enough practice with 00 flour.
In that case, we'll also suggest you choose bread flour. Another reason why you should choose bread flour is that it's cheap. 
Now, let's say, you want to make Neapolitan-style pizza, not the NY-style one. If this is the case, pizza flour is definitely the right choice. 
Furthermore, with bread pizza, there's a chance you'll struggle with shaping the pizza. So, to avoid that you can easily switch to 00 or pizza flour. 
Well, there you go! Hopefully, now you're confident enough to decide which flour to choose.
FAQs
Question: What can I use instead of bread flour? 
Answer: Well, you can use all-purpose flour. Instead of bread flour, just add the same amount of all-purpose flour. But there's a catch. The chewiness of the crust will drop as the dough won't rise that much. Because all-purpose flour is known to have less gluten content.
Question: What to use instead of 00 flour?
Answer: In pizza and pasta recipes, you can use strong white bread flour instead. This flour has a similar gluten content as 00 flour. Hence, you'll have crispier crust for pizza and a good texture in the case of pasta. 
Question: Can I use cake flour to make pizza?
Answer: No, you can't. Pizza requires a higher protein/gluten level, which cake flour doesn't have. Furthermore, the sugar content in cake is more. This is why you can't make pizzas that need high heat with it. So, it's best to stick to pizza flour or bread flour for making pizza instead of cake flour. 
Bottom Line
We're done! You have got all the needed info regarding pizza flour vs bread flour. So, hopefully, you won't have trouble deciding now. 
By the way, you can interchange between bread and pizza flour too. Therefore, don't worry! If you don't have pizza or bread flour with you. 
Lastly, good luck with making the pizza!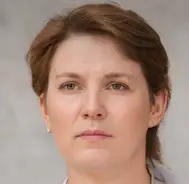 Latest posts by Leah Greenstein
(see all)