Choosing between similar companies has always been a hassle. To be honest we know how confusing it can be. Especially if it's a comparison between two oven brands like Mugnaini and Forno bravo.
Hence you're asking which one should you go for-Mugnaini vs Forno Bravo?
You may want the high-quality oven then go for Mugnaini. It also has easy maintenance and a long lifespan. Even Mugnaini offers a huge variety of products as well. But if you're looking for an affordable option, go for Forno bravo. It also has an easy installation process and offers a varying range of temperatures. 
Well, that's not all. We skipped a few details here. But you can find them in the segment below. So read on.
Mugnaini Vs Forno Bravo-Quick Overview
Have you ever been in a situation where you compared the Bacio cheese vs Grande? If you did, then you know both are manufacturers of the same products. But you can still point out the differences.
It's the same here. First, you can look at the quick guide on the comparison. That is mentioned in the following table.
| | | |
| --- | --- | --- |
| Factors | Forno Bravo | Mugnaini |
| Price | Affordable  | Expensive |
| Products | Less versatile | More versatile |
| Quality | Moderate | High End |
| Usage | Easy | Moderate |
| Installation | Easy | Easy to Medium |
| Portability | Easy to Carry | More portable oven options |
| Temperature | Higher | Medium |
| Maintenance  | Medium | Easy |
| Lifespan | Medium | Longer |
So you're done with the primary comparison. But to finally choose one between them, you need descriptive guidance. Hence, we discussed all the factors later on in the segment. Keep reading.
Mugnaini Vs Forno Bravo-Detailed Overview
Comparing Mugnaini and Forno Bravo is like comparing bake and convection bake pizza. Both are similar yet have quite a few differences.
So we're here to point out those differences briefly. Why don't you keep reading? 
Price Range
Well whenever you searched for oven options, you heard of Mugnaini. It's known to be a high-end company to buy ovens. The quality of the product makes it expensive. 
Mugnaini ovens range between $2500-$10000. That's a high price considering that you can get a medium Italian oven at $400-$500. But when we compare it to Forno Bravo, the difference is clearer.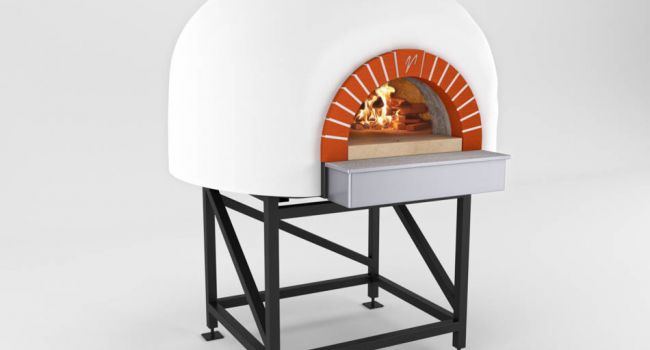 Because Forno Bravo ranges between $1600-$5000. So you could say that Mugnaini charges almost double for their ovens. But those who have tried Mugnaini ovens before, know that it's worth the money.
But what if you don't want to spend that much money on an oven? In that case, you can get Forno Bravo. Because it's a great deal considering the quality it provides. 
It's a better option considering people are getting more conscious about how they spend. 
Product Versatility
Well, both of the companies produce different kinds of ovens. But comparatively, Mugnaini has a wide range. For example, it has 3 types of ovens: residential, commercial, and mobile pizza ovens.
But Forno Bravo offers only residential and commercial ovens. But they've recently opted for mobile ovens in each of these 2 categories. 
If you are looking for mobile pizza ovens, Mugnaini has them. But other than that, both offer the same products.
Quality
Well, we've already mentioned that Mugnaini produces high-end ovens. That is true for all the products it makes. Because they all more or less have high-quality material. For example, they use high-quality concrete to build the ovens. That's what attracts their consumers.
With Forno Bravo, the quality is not as same as Mugnaini. But it still serves pretty well considering it's affordable.
Easy to Use
Using Forno Bravo is easier because they've got a range of assembled ovens. All you have to do is light up the oven, adjust the temperature, and bake.
You won't need any additional expertise to use these ovens.
Using Mugnaini also gets easier once you go over with a professional. You won't require any skills. But the professional will brief you on the dos and don'ts. You can also follow the manual on your own.
So we would say comparatively, using Forno Bravo ovens is easier.
Installation 
Mugnaini has the easiest way to install their ovens. Though they offer 3 kinds of ovens, and the installation for each of them is different.
But the good news is, Mugnaini offers its own DIY kits and accessories. So that you can install it yourself. But, for the commercial ovens, we suggest you take help from the Mugnaini professionals. Because they'll set up the oven for you.
On the other hand, Forno Bravo offers some accessories. But you'd still need some professional help to complete the setup. But if you want to avoid the hassle, you can go for their fully assembled ovens.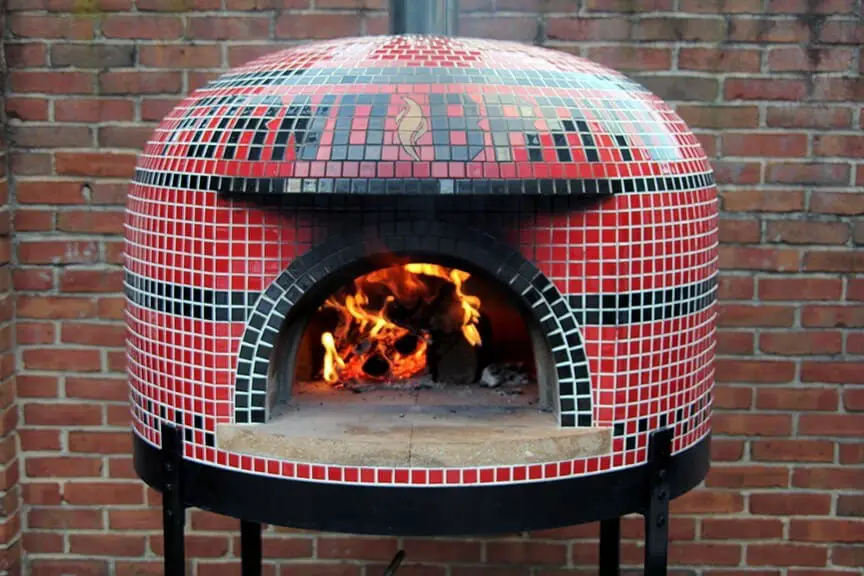 All you have to do is buy it and start using it with no further hassle.So go for Forno Bravo. But if you're into DIY installation, Mugnaini can be the one.
Portability
Both Forno Bravo and Mugnaini offer portable ovens. But Mugnani has a wide range of them. So there's a great possibility that you'll have all the amazing features with portability as well.
Only 3 models of the Forno Bravo are portable But the portable ovens of Forno bravo are easier to carry than the Mugnaini. 
For an easy-to-carry option, Forno Bravo is your ideal choice. But if you want to look for variety in portable ovens, go for Mugnaini. 
Oven Maintenance
Maintaining the ovens of both companies is easy. It's more or less true for all sorts of similar ovens.
Comparatively, Mugnaini gives the best maintenance guidance through its blogs. You can just visit their website and see those.
Overall, these ovens are easy to maintain. But when you're thinking of cleaning, do wait for 6-8 hours at least before doing so. Because the oven gets really hot. You would have to wait for the time being to avoid injuries. 
With Forno Bravo, the cleaning scenario is the same. But you're advised to wait overnight to clean it. If you're looking for easy maintenance, Mugnaini is easier. 
Temperature Range
Well, the temperature of Mugnaini ovens has a range of 450-650 degrees Fahrenheit. In between this range, you can cook all the dishes you want.
Whereas, Forno Bravo ovens have a greater range of temperature of 200-700 degrees Fahrenheit. That means more possibilities for new dishes. As different temperatures are needed for different dishes, a broader range is good here.
Considering this factor, Forno Bravo is better.
However, considering such high temperatures, you need to use the oven safely.
Therefore, get yourself some oven gloves as well. 
Here are a few we've ordered before, why don't you take a look at them: 
HOMWE Silicone Oven Mitt
VEHHE Extra Long Silicone Oven Mitt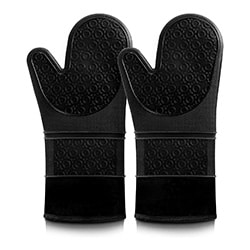 These gloves will definitely protect you from those possible burns. So, get yours as soon as you can!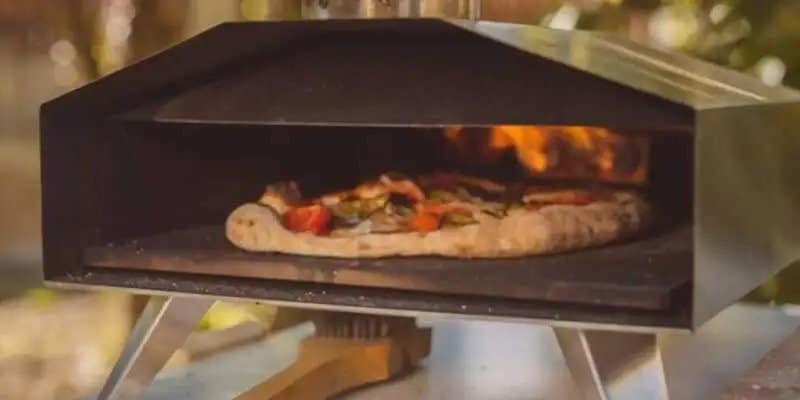 Lifespan
Well, Mugnaini ovens last for 20-30 years. But in the meantime, you have to take care of the oven obviously. 
But Forno Bravo lasts up to 15 years. So comparatively, Mugnaini has a longer lifespan. However, it is possible to extend both the oven's lifespan if you care for them properly.
Which is A Better Oven- Mugnaini or Forno Bravo?
You may be looking for an easy-to-use and install option at an affordable price. Then Forno bravo should be the pick. It's also easy to carry and supports higher temperatures. 
But you might want a high-end, more versatile, and extended lifespan oven. In that case, Mugnaini can be your dream oven.
FAQs
Question: Can I use gas on the Mugnaini oven?
Answer: Yes, you can use gas on the Mugnaini oven. Mugnaini ovens can run with wood fire, gas, or a combination of both. 
Question: Can I clean my Forno bravo concrete oven with water and soap?
Answer: Well on the concrete ovens, we usually put the pizza or dish directly. So if you try to clean it with soap, the residues might remain there. And it'll transfer to the food. So clean it only with water.
Question: Can I fit the Forno Bravo oven in my truck?
Answer: Well, Forno bravo has some models that can actually fit on your truck. You can even use them on a runway. 
Endnote
Looks like you made it to the end. You can finally make a choice between Mugnaini vs Forno bravo. Hope you made the right decision regarding purchasing your oven.
If you need any help, we're here. Just leave a comment below.
Thank you!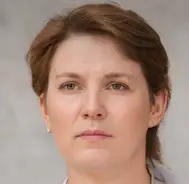 Latest posts by Leah Greenstein
(see all)