There are various apparent variations between frying and baking chicken. While we aren't saying one technique is better than the other, the best method mostly depends on your preferences. 
So, are you still looking for the answer to the baked chicken vs fried chicken debate? Fortunately, this guide provides lots of helpful information for you to consider:
The Ultimate Guide for Fried vs Baked Chicken
Here is a list of some of the products we recommend for the baked chicken vs fried chicken process. We have outlined all the resources you need regardless of your preferred method of chicken preparation:
What is Baked Chicken?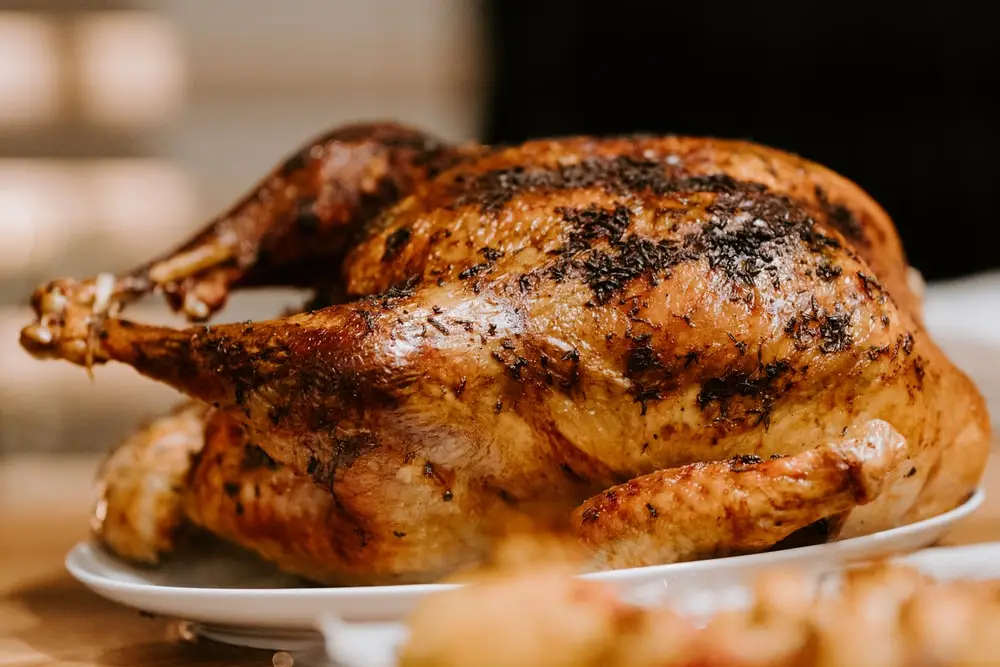 Source: Unsplash.
Baking refers to a method of dry cooking chicken, which involves the use of hot dry air, which you direct to the chicken at using high temperature. 
It's mostly a simple technique when compared to all the steps involved in frying chicken. Most cooks also refer to it as oven fried chicken.
So, is baked chicken healthy?
Yes, baked chicken is healthy because it doesn't require dipping into oil, or other additives such as flour.
Additionally, baking is a much more unique approach because it doesn't often require the use of oil. 
However, this process often takes longer for food to be ready. However, you should realize that ovens vary, specifically the types that come with fans. 
These types tend to prepare food much faster than the traditional oven alternatives. The result is that you get chicken that has a much better crispy outer taste and a well-cooked interior.
What is Fried Chicken?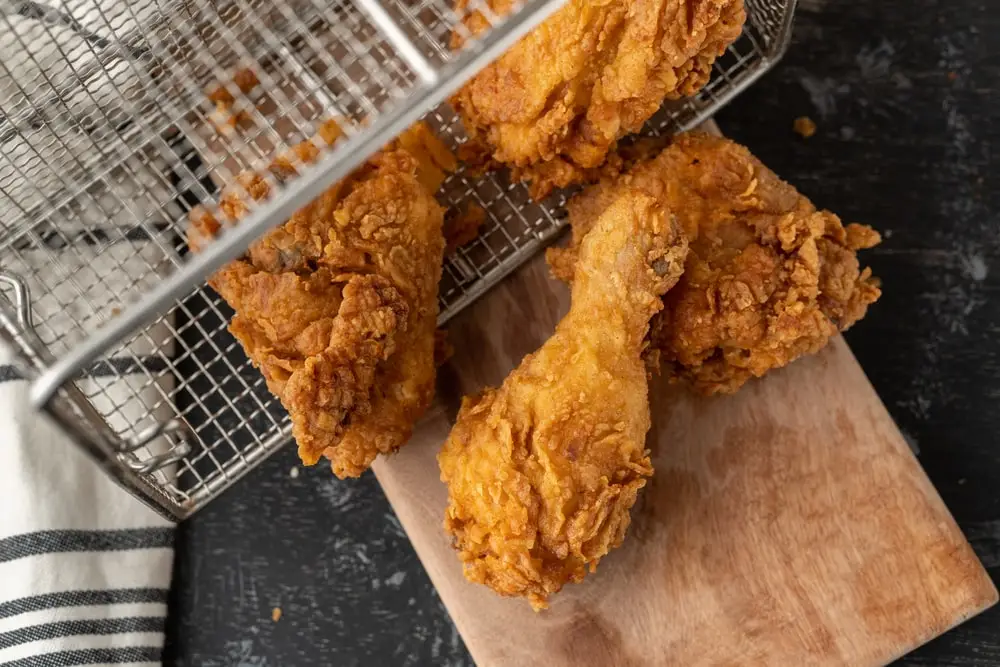 Source: Unsplash.
Frying involves cooking the chicken using large amounts of heat, and oil. Usually, this method is common among people who want to incorporate their meals with lots of flavor. 
That said, using this approach often produces chicken with lots of calories and high-fat content. So, for the baked vs fried calories argument – fried chicken tends to contain lots of calories. 
It's also crucial for you to control the temperature levels during the frying process for the best results. Is fried chicken without breading healthy? Yes, it's healthy, but you still have to be cautious because it involves preparing chicken by dipping it into oil.
Key Differences Between Baked Chicken vs Fried Chicken 
A recent health report by the CDC shows that over 70 million Americans have obesity complications. 
Not surprisingly, such a statistic exposes individuals to various health complications that can include cancer or diabetes.
One technique you can use to manage your health needs involves using the right cooking techniques. Here are some helpful factors for you to consider:
Difference #1. Heat Source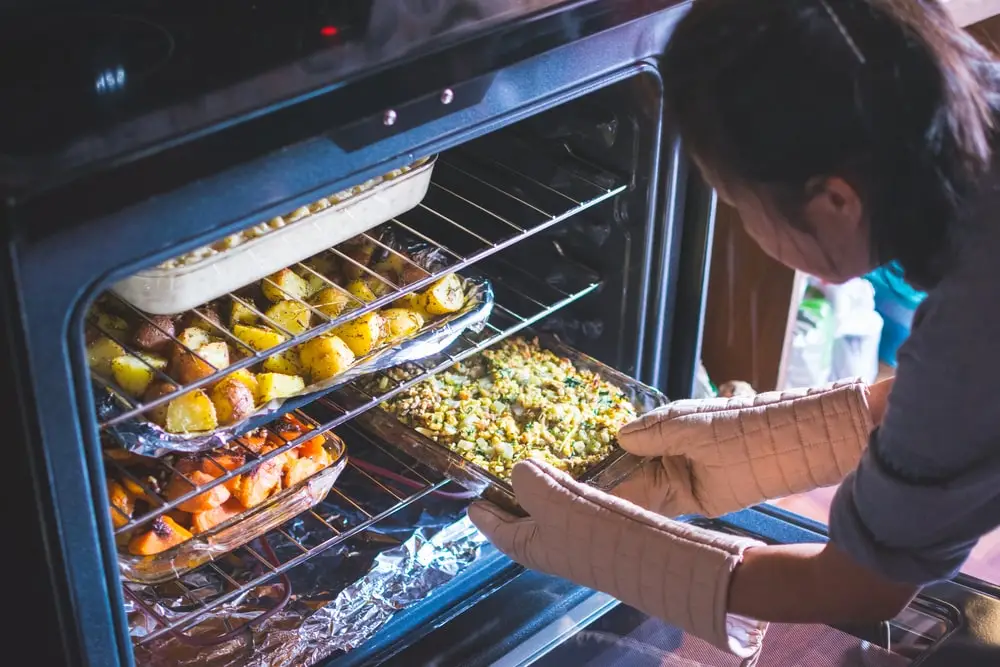 Source: Unsplash.
The first difference between baking and frying involves the heat source in the food preparation process. 
When baking, heating elements heat the air around the food, which is in turn responsible for its cooking. When frying, heating elements that surround food are responsible for the cooking process.
Difference #2. Calories 
An oven works by heating the air, which means that it imparts no additional calories to your already nutrient chicken. It's why baking is an excellent resource when you want to control your diet and nutrient balance. 
Frying is different because aside from setting the chicken in the oil to cook, it also seeps into your meat. The result is that you also consume a large amount of calories, alongside the fat content that you use for chicken preparation.
Difference #4. Cooking Time 
The other variation between baking and frying involves the amount of time required for the food preparation. 
Usually, heat from an oven requires an extensive amount of time for food preparation, compared to heating with hot oil.  
The short cooking time makes frying suitable for small cuts of chicken meat. Generally, baking chicken takes more time than frying. 
Specifically, you bake chicken breast at 350°F (179˚C) for 25 to 35 minutes. Use a meat thermometer to check that the internal temperature is 160˚F (78˚C).
When it comes to frying chicken, you have to turn them with tongs and calibrate them to maintain temperatures of between 300°–325°. 
The chicken also has to fry until the skin is golden brown, and the internal thermometer reading should show 165. You can fry chicken wings for about 10 minutes, and the breasts, legs, and thighs for up to 13 minutes.
Frequently Asked Questions (FAQ)
Is Baked Chicken Better than Fried Chicken?
The best between baked and fried chicken mostly depends on your personal preferences or cooking techniques. On average, expect the fried chicken to be better because of the unique approach to heat use, and the lack of oil used in the frying process.
Which Is Healthier Baked or Fried Chicken?
Baked chicken tends to be healthier than fried chicken. The reason is that baked chicken takes much more time to cook and prepare than the friend alternative. It also requires a relatively small amount of fat to produce well-cooked chicken meat.
Is It Better to Pan Fry Chicken or Bake It?
The best method between pan frying chicken and baking it depends on your personal preferences. Heck, some people even use both of the techniques simultaneously. All in all, the best technique depends on your personal preferences. 
What Is Healthiest Way to Cook Chicken?
The healthiest way to cook chicken is to bake it in the oven or stir fry it alongside some vegetables. You should also use the right type of oil, which is the olive type, and bake the chicken at around 350 degrees Celsius.
Is Fried Chicken Without Breading Healthy?
Yes, fried chicken without breading is healthy, and the most important detail involves your preferred cooking process. While the best alternative is to bake the chicken, you can still always cook it in some oil.
The baked chicken vs fried chicken ultimately boils down to your specific preferences or health goals. While baked chicken tends to be the healthier alternative, both products are excellent meal alternatives.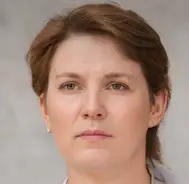 Latest posts by Leah Greenstein
(see all)