Whether it's baking or making a milkshake, malt powder is essential. It helps to bring in flavor and sweetness. Moreover, it can even help raise your dough.
However, there's a difference between both diastatic and non-diastatic malt powders.
So you're here to know which one's better between- diastatic malt powder vs non- diastatic?
Considering the price, diastatic is better because it's cheaper. But non-diastatic one tastes better. Because it has a natural sweetness to it. When it comes to usage, non-diastatic wins the race. It even has a longer shelf life.
But that's not all. We've discussed each factor in detail. Just be here with us.
Diastatic Malt Powder Vs Non-Diastatic- Quick Overview
Well, we'll talk about the basic difference between the malt powders. We get that you're here for a brief comparison of factors. But how about a quick trailer before that?
Does it sound about right? If yes, then first have a look at the table. And then move to the details.
| | | |
| --- | --- | --- |
| Comparison factors | Diastatic malt powder | Non-diastatic malt powder |
| Price | Cheap | Expensive |
| Taste | Sweet and sour | Sweeter |
| Texture | Sticky | Fluffy & spongy |
| Usage | Less versatile | More versatile |
| Time Needed to Work | More  | Less  |
| Shelflife | Moderate  | Longer  |
So, you got to see the trailer. Now it's time for the full show. Just scroll down for that.
Diastatic Malt Powder Vs Non-Diastatic- Detailed Comparison
Well, comparing the two malt powders is like comparing pizzaque vs pizza pronto. Both are ovens from the same company. But they have many differentiating factors.
It's the same with malt powder as well. We've discussed everything in detail so that you can decide better. Have a look.
Price 
When we consider a fair comparison, price is the main factor. So let's start with that.
Well, none of them are considered to be too pricey. But still, diastatic malt powder is cheaper than non-diastatic powder.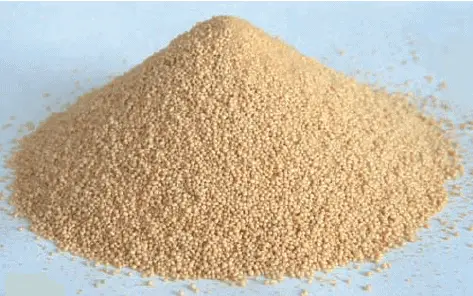 To be more specific, 1 ounce of diastatic powder is $0.28. But for 1 ounce non-diastatic powder it's $1.28.
So there's a one-dollar difference per ounce. When you think of it in a large quantity, the price difference can be a big concern. So you may use them for a random purpose where they can be used as alternatives. Then go for diastatic powder.
Because it's cheaper. But your purpose might need it to be non-diastatic. Then you have to go for the pricey one.
Taste
Between diastatic and non-diastatic powder, there remains a difference in taste. Though both of them have a similar color that is brown. They have a little sweetness to them. 
But non-diastatic malt powder is the sweetest among these two. The sweetness of diastatic malt powder sometimes gets overpowered by the sourness it holds.
The sourness comes from the activated enzyme in the diastatic malt powder. If you use it more in a dish, it'll make the dish sour. Suppose you want a natural sweetness with color and a hint of chocolate flavor. Then use non-diastatic malt powder.
Texture
Both of the products come in a powdered form. But it differs when you use them in dishes. For example, if you use diastatic malt powder,  pizza dough ends up sticking to the pan. Because the enzyme breaks down the starch. 
With non-diastatic malt powder, stickiness is not an issue. That's because it doesn't have any enzymes present.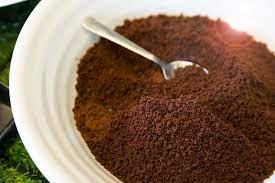 So you can go for non-diastatic malt powder to avoid a gooey or wet dough. Even if you're trying to make a bagel, the texture would vary due to both powders. Using diastatic will make the bagel fluffy and spongy.
Whereas, non-diastatic will give it a texture like a donut. So it depends on what texture you'd like your baked goods to have.
Usage
Comparatively, the non-diastatic powder is the more versatile one. However, in general,  malt powder has various uses. This is true for both kinds.
So here below, we've provided a table for you to understand the usage of the malt powders.
| | | |
| --- | --- | --- |
| Malt powder | Dishes  | Amount Needed |
| Diastatic  | Pizza  | 2 ounces with 10 ounces of yeast |
| Non-diastatic | Cake  | 2 tablespoons for 1 pound cake |
| Non-diastatic | Milkshake | 1.2 teaspoons for 1 glass instead of sugar (half the amount if you add sugar) |
| Non-diastatic | Chocolate bar or choco pops | 1 teaspoon per chocolate bar |
| Diastatic  | Bread  | 1/2 teaspoon per loaf |
| Non-diastatic  | Bread  | 1.5 teaspoon  per loaf |
So you can see what dishes to make with the powders. You'll be able to make the dishes without them being overpowering.  
Time Needed to Work
Well, when you cook dishes with powders, the time differs for both.
For example, if you make a bagel with diastatic malt powder, you need to rest it for 18 hours. You can even keep it overnight. Since it has starch, it takes time to work with the flour and rise the dough.
But that's not true for non-diastatic powder. If you make the bagel with this one, it'll take about 4-5 hours.
So you may want to be done with the dish in less time. Then non-diastatic malt powder is the pick.
Shelf Life
Just how yeast goes bad, diastatic malt powder also goes bad. It's because the enzyme inside it makes it a crucial product that can go bad easily. 
But still, it has a shelf life of 1 year if unopened. But if you open the package, you need to refrigerate it. In the freezer, it'll last 3-6 months. But if you keep the opened diast
atic malt outside, it'll go bad in 2-3 weeks.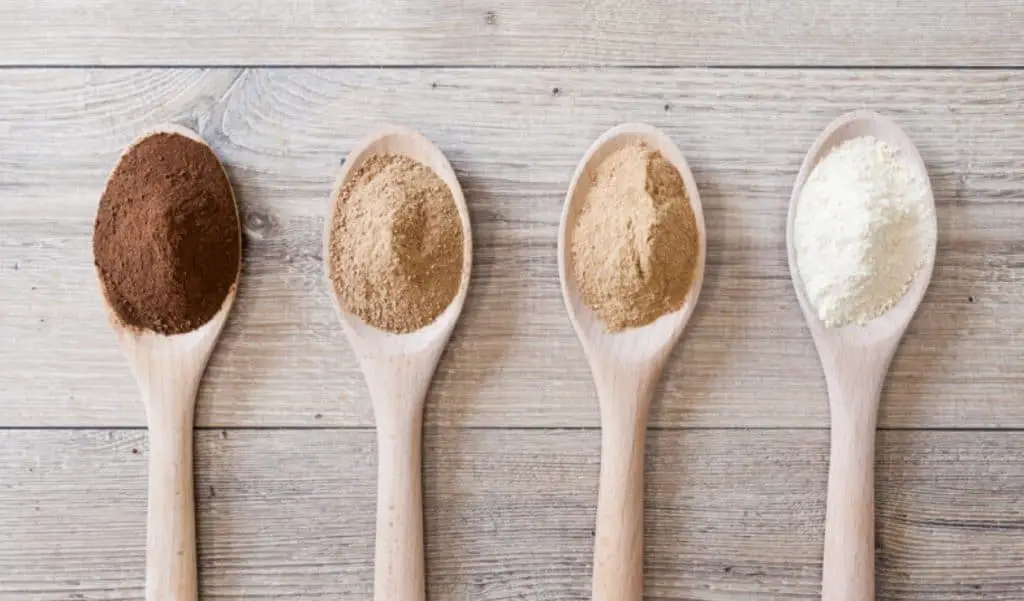 Once it's expired, the smell changes, you'll get a scent like moldy chickpea flour.
So you need to store it in an airtight container. We use these containers to store our malt powder. We've shared them with you. See for yourself.
Amazon Basics 1 Compartment Meal Prep Container Bowls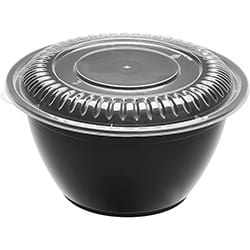 Rubbermaid Brilliance Food Storage Container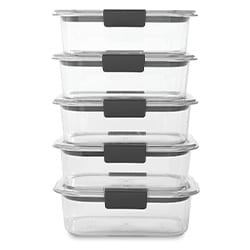 So get the containers and store the powders for a longer period.
But shorter lifespan is not a problem with non-diastatic malt powder. As they don't have enzymes, they last longer. The shelf life would be 2 years which is double. People even say that it remains good even after 4 months of the expiration date. 
Apparently, non-diastatic malt powder is long-lasting. 
Which One to Go For? – Diastatic or Non-Diastatic Malt Powder
Well, let's say you're looking for the cheaper option. Then you should consider diastatic malt powder. But you might want a more versatile option, with a sweeter option, go for a non-diastatic one.
It also has a longer shelf life as well. So we hope you choose the right one for you between these two.
FAQs
Question: Can I use diastatic malt powder in a milkshake?
Answer: Well, no. If you add diastatic malt powder to the milkshake, it'll make the milk go bad. If not, it'll make the milk turn into buttermilk. But you can use non-diastatic malt powder instead.
Question: What is non-diastatic malt powder made of?
Answer: Non-diastatic malt powder is made of pure barley. Barley grains are soaked and germinated. Then they're dried up and ground into powder.
Question: Can I use expired diastatic malt powder?
Answer: No, we don't recommend that. Because the flavor will be foul along with the smell. And it'll taste bitter and sour at the same time.
Bottom Line
Here we're at the end of this article. Hope you got to choose between diastatic malt powder vs non-diastatic. 
One bonus tip is you can mix ½ teaspoon of non-diastatic malt powder with your coffee. It will make the coffee taste better and give a darker color.
If you have any queries regarding this, please comment below.
Good luck!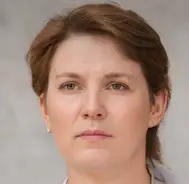 Latest posts by Leah Greenstein
(see all)