It might be a tailgating or camping event but an outside oven is a must. Even if it's just a family night, you'll surely need it.
But you need to purchase the right oven that suits your purpose. Otherwise, it's a waste and makes you regret your decision.
Have you been thinking about which one to choose- pizzaque vs pizza pronto?
Well,  pizza pronto is easy to carry because it's lightweight. It's also easy to use and can cook the pizza in minimum time. But pizzaque is way cheaper than pronto. It's also much easier to clean. Comparatively, it serves well for a longer period of time.
Well, that's not all. We still have a lot to share with you. To know about every factor in detail, keep reading.
Pizzaque Vs Pizza Pronto- Quick Review
People are becoming more conscious as consumers. No matter even if they're buying an oven.  
Here, pizzaque and pizza pronto have distinctive features. We've put all the comparison factors in the table. So that you can do a head-to-head comparison and decide quickly.
Just scroll through the segment then.
| | | |
| --- | --- | --- |
| Comparison Factors | Pizza Pronto | Pizzaque |
| Price | Higher | Lower |
| Usage | Easy | Moderate |
| Temperature | Medium to high | Higher |
| Time needed | Less | More |
| Installation | Easy | Moderate |
| Maintenance  | Easy  | Easy to medium |
| Performance | High | Moderate |
| Portability  | Easy | Moderate |
| Longevity  | Medium | Prolonged |
Now you've seen the quick comparison. But before coming to a conclusion, we suggest that you look into the details.
Pizzaque vs Pizza Pronto- In-Depth Comparison
Well, comparing between two pizza ovens is like comparing camp chef vs lodge. But still, we mentioned the differences in detail. So, have a look before you make your decision.
Price
Well, price is one of the main factors to consider while purchasing a product. That's no different while thinking to buy an outdoor oven.
While both of them are outdoor pizza ovens, pizzaque has a lower price. Whereas, pizza pronto costs almost $20 dollars more.
So if you want a cheap option, go for pizzaque. Because the ovens pretty much serve the same purpose. But still, you need to compare other factors so have a look at the next segment.
Ease of Use
We all look for the easy-to-use option whenever we buy a product. This fact remains the same when we look for a pizza oven.
Now pizzaque is easy to use obviously. Because it has a temperature-controlling knob outside the oven.  Even it has a temperature gauze on both the lid and moisture vent. On top of that, it has a dual-layer pizza stone.
This helps to maintain the pizza shape and spread heat evenly.
On the other hand, pizza pronto has almost everything that pizzaque has and more. For instance, it has a heat-containing visor and stainless steel reflection plate.
So the heat doesn't transfer that much outside. You can use it without worrying that the surrounding environment will heat up. 
Comparing all the factors, we would say that pronto is an updated version of pizzaque. It has been made considering the easy usage for customers.
Portability
Well, both of these ovens are portable. You can take them anywhere you want. But comparatively, for the same size oven, pizzaque is the heavier one.
Pizza pronto is a later version introduced by Pizza Craft. They mostly tried to reduce the weight of the oven in this model. So that it can be easier enough to carry. That's why pizza pronto weighs 2.5 lbs less than pizzaque.
So if you're looking for an easy-to-carry option, choose pizza pronto.
Temperature & Fuel Consumption
Well, both of the ovens run on propane gas. Pizza pronto can run for 2 hours using a 1 lb tank. In the meantime, it can reach up to 800 degrees Fahrenheit.
But pizzaque will need 1.5 lb of gas for the same amount of time. In between that time, it reaches 900 Fahrenheit.
So if you're looking for an option that consumes less gas, go for pizza pronto. But if you want an oven with high-temperature support,pizzaque is ideal for you.
Time Needed to Cook Pizza
The pizzaque oven needs more time to cook a pizza than the pronto one. Pizza pronto only needs to be preheated for 10 minutes at 750 degrees Fahrenheit. Then it cooks the pizza in just 5 minutes. So it can be considered the quickest option.
Because pizzaque takes 15-20 minutes to cook the pizza at the same temperature.
The reason why pizza pronto cooks pizza quickly is its unique feature. That is to hold and spread temperature evenly. For that, the oven remains hot inside after the cooking. So you can cook multiple pizzas without preheating. 
Performance
Pizzacraft is known for supplying high-performance outdoor ovens. This is true for both pizzaque and pronto.
But the performance differs for both the ovens. For example, pizza pronto comes with two 14 inches of baking stones. This helps to spread the heat evenly on the pizza. It gives you a well-cooked pizza with the proper amount of distributed heat.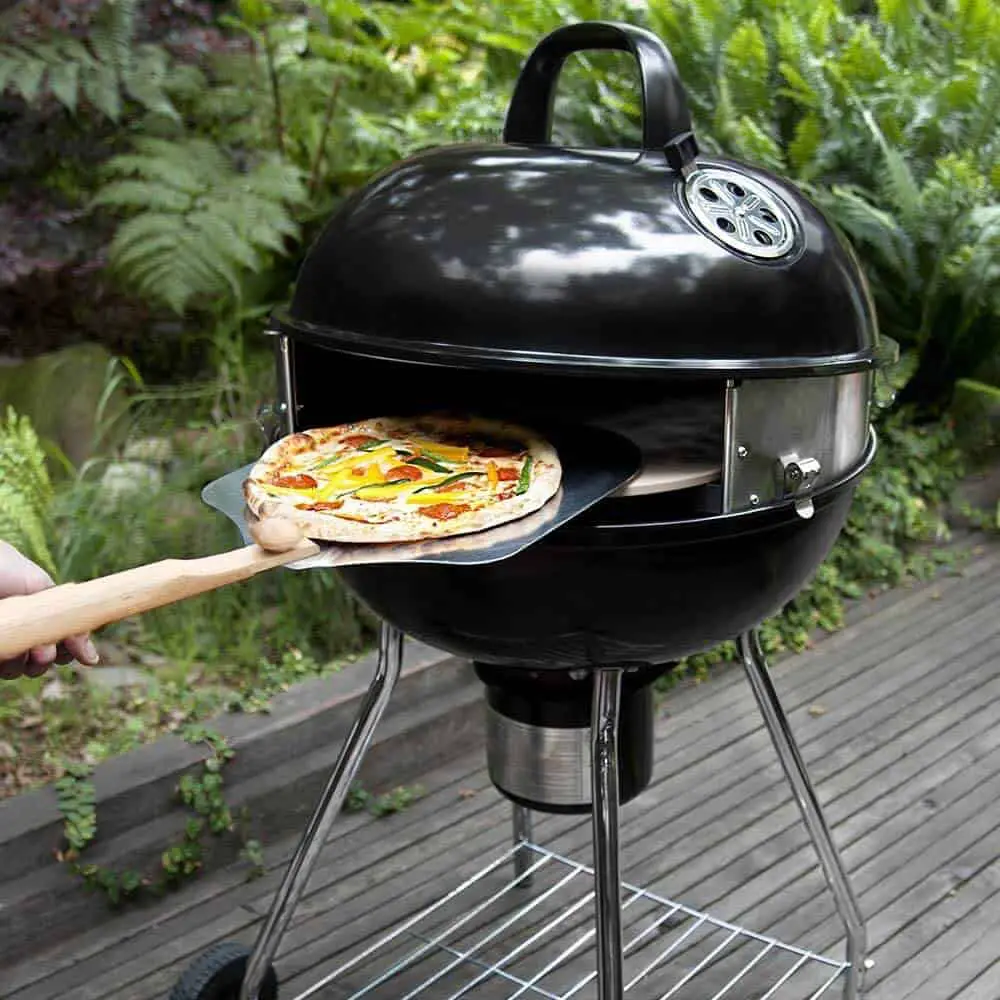 So it's quite popular among the people who want a perfect pizza every time.
On the other hand, pizzaque lacks some of these features. So comparatively pizza pronto performs better than pizzaque.
But pizzaque is known for its moisture retention performance. So if your pizza gets greasy often, you can use it for a non-greasy pizza.
Easy Installation Process
Both of the ovens are easy to install. Because most of the pizza pronto ovens come up with all the installment equipment. For example, the igniter, tank, hose line comes with the oven. 
Only a few pizzaque ovens have this facility. But none of them comes with a gas tank. Moreover, due to its excessive weight, you might need additional help to set it up.
Considering these facts, the pizza pronto oven is easy to install.
Maintenance & Cleaning
We already mentioned that pizza pronto remains hot for up to an hour after cooking. That's why you need to wait for 1-1.5 hours before cleaning.
Now cleaning pizza pronto is easy. First, take a paper towel and remove excess cheese or topping from the oven. Then wipe it with a wet cloth. Now wipe it twice with a dry cotton cloth to make sure that it's completely dry.
But pizzaque cleaning is even easier. You just need to spray some water on the inside and wipe the water with any pizza residue. Wipe again and preheat it to 200 degrees Fahrenheit. So that it can dry up any moisture.
If you want, you can buy some highly absorbent towels for cleaning. Here's a list of towels that are easy to use:
Ritz 100% Cotton Terry Kitchen Dish Towels9 Apple Wood Chunks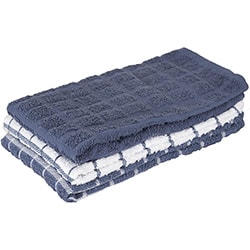 T-Fal Textiles Check Parquet Design 100% Cotton Kitchen Dish Towel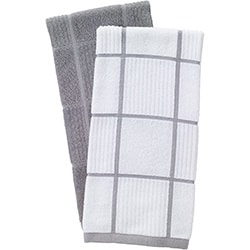 These will help you to dry your oven in no time. It can also prevent any long-run rusting issues.
Now let's come to maintenance. Both are easy to maintain. But sometimes the knobs get a bit loose or don't work properly. 
In that case, you've to just call the service center because they're pretty active. As the pizzaque oven has two knobs, it might frequently have problems with the knobs. But other than that, the maintenance required is the same.
So if you want an easy to clean option, go for pizzaque.
Longevity
Outdoor pizza ovens mostly last 15-20 years. But the longevity depends on the usage as well. The better you maintain it, the longer it stays.
On average, a pizzaque oven lasts up to 15 years. Whereas, pizza pronto lasts for 10 years.
If you care for longevity, go for pizzaque ovens.
Which Pizza Oven to Choose – Pizzaque or Pizza Pronto?
Well, if you're on a budget and want to go tailgating, take pizzaque. It will also last longer than pizza pronto. But if you want the latest and high-quality product, go with pizza pronto.
FAQs
Question: Can I change the pizzaque knob by myself?
Answer: Well, you can. But in that case, you'll need a spare knob and tools. So we think it's better if you contact their helpline. Because they're quite responsive.
Question: Can I set my pizza pronto inside my house?
Answer: No you can't do that. Because the company recommends using it outside. It's because the oven can store up quite a lot of heat in itself. That can cause hazards. 
Question: Is the pizza pronto oven runs on electricity?
Answer: No it doesn't. All the models of pizza pronto run on propane gas. It doesn't have the option to use electricity or charcoal. 
EndNote
Looks like you've reached the end of the article. By this time, you have probably chosen between pizzaque vs pizza pronto.
But you may have some further queries. In that case, comment below. We'll try to clear any doubts you may have.
Good luck!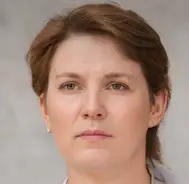 Latest posts by Leah Greenstein
(see all)