Looking for a crusty different flavored pizza? Chicken mariachi will satisfy your tastebuds and take care of your health too.
Low-carb chicken mariachi pizza is a choice of millions. Its unique but delicious texture is both a treat to your mouth and health.
Here, we have compiled the easiest steps to make this pizza for you. It will be less time-consuming and delicious as well. You just have to follow the steps correctly.
So, don't waste any time, grab your kitchen apron and dive into the recipe.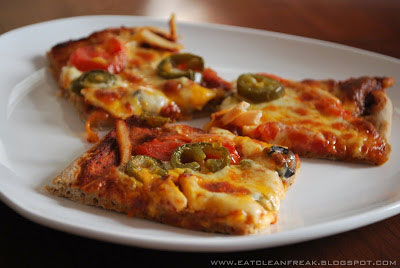 Difficulty level: Easy
Serving size: 4-5 people
Making time: 30 minutes 
Preparation time: 2-3 hours 
Total Time: 3 hours 30 minutes (max)
Nutrition Facts
For a Serving Size of 1 individual pizza (323.19g)
| | |
| --- | --- |
| Carbohydrates  | 53g |
| Protein  | 32g |
| Fiber  | 4g |
| Sugar  | 5g |
| Calcium | 450mg |
| Sodium  | 1700mg |
| Cholesterol  | 85mg |
| Total Fat  | 21g |
| Total Calories | 539 Kcal |
Ingredients
For Sauce
1 6oz can of Tomato Paste
1 tsp cumin
1/2 tsp Coriander
1/2 tsp Paprika
1/2 tsp Onion Powder
1/2 tsp Garlic Powder
1/2 tsp Sea or Kosher Salt
1/2 tsp Oregano
For Dough
1 (.25 oz.) package of dry active yeast
2 tsp. white sugar
1 c. warm water
2 1/2 c. bread (or all-purpose) flour
2 tbsp. olive oil
For Toppings
2 lbs. boneless chicken breasts or tenderloins
1 tbsp. Ms. Dash Southwest Chipotle seasoning
1, 8 oz. can of pizza sauce
1/2 c. mozzarella cheese
1/4 cup shredded Mexican style cheese
1-pint container of grape tomatoes halved
1/2 Roma tomato, diced
3 fresh jalapenos, sliced
1, an 8-ounce container of sour cream
dash red pepper flake and/or Italian seasoning (optional)
Required Kitchen Hardware 
Heavy-duty mixture/ bread machine (optional)
Pizza pan
Step by Step Pizza Making Procedure
For your convenience, we have broken down the whole process into 3 easy steps. Follow them for a delicious pizza treat.
Step 1: Preparing Pizza Dough
Pour warm water into a mixing bowl. Now, add sugar and yeast.  Whisk until the sugar and yeast completely dissolve.
Now wait 10 minutes and let the mixture rest. You can cover up the bowl for quicker results.
Now, add the flour, salt, and olive oil into it and form a dough. Knead the dough till it becomes a ball.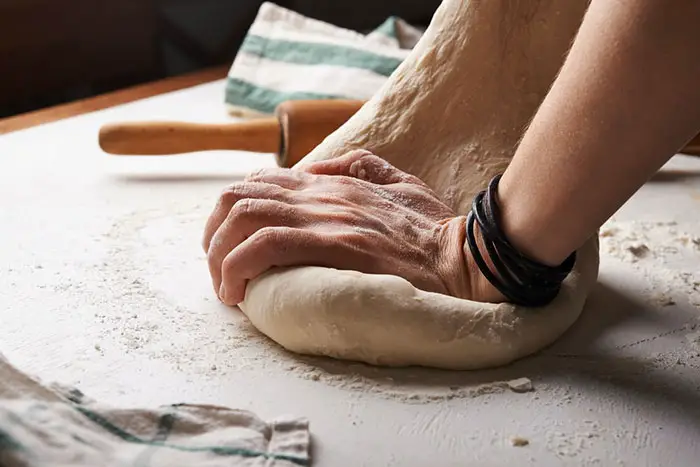 If you are using a heavy-duty mixer or bread machine, keep the speed at medium.
The texture should be in between sticky and tight. When this texture arrives, the dough is ready. 
Grease a bowl with some oil and place the dough on it. Cover the bowl with wrap and let it sit for 2-3 hours to allow it to rise.
After 1 hour, it's time to roll the crust. On a plain surface sprinkle some flour or cornmeal. Stretch the dough with your hand. Now roll a thin crust using the rolling pin.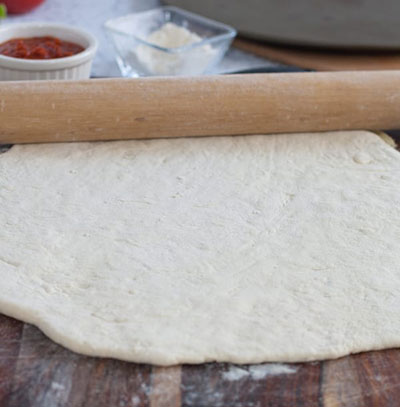 The thickness of the crust should be ¼ inch. When completely rolled into a circle, fold over the outside edge to create the outer crust. And you're pizza crust is ready.
Step 2: Preparing Pizza Sauce
In a saucepan pour the canned tomato paste. You can also use crushed tomatoes or puree. But in that case, make sure to crush the tomatoes. No chunks or lumps should be present.
Now add paprika, onion powder, and garlic powder to it and mix everything well.  After that, add oregano, cumin, and coriander. Give it another stir.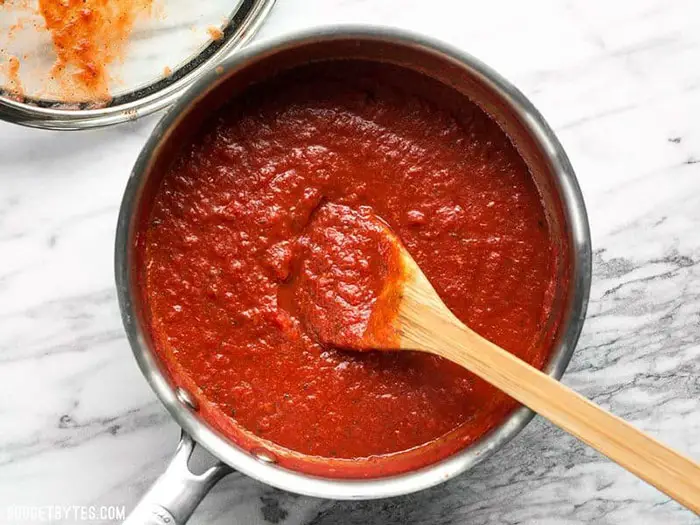 Let it simmer for 30 minutes. Finally, add the kosher salt. Simmer for another 5-7 minutes and the sauce will be ready.
Step 3: Preparing the Pizza Toppings
Clean and cut the chicken pieces into dice shapes. Heat up a pan with some oil. Now sizzle the pieces of chicken. Sizzle until you see juice coming out from the chicken.
At this stage, add the Chipotle seasoning to the chicken. Cook about 8-10 minutes or until they turn brown. Turn off the heat and let it rest for another 10 minutes.
Now, take the pizza crust and pour a thin coating of sauce onto the crust. If you love spices, you can sprinkle the extra chipotle seasoning. Garnish with a light layer of Mozzarella and Mexican cheese.
Now, spread the cooked cooled-down chicken all over the pizza. Also sprinkle grape tomatoes, sliced Roma tomatoes, and jalapenos. 
Lastly, add some Italian seasoning or red chili flakes if you want to. Your beautiful and colorful chicken mariachi pizza is ready to bake.
Step 4: Baking The Pizza
Preheat the oven for 5 minutes. The temperature will be 450 degrees Fahrenheit.  Using a pizza pan, place the pizza into the oven. Bake for 15 to 20 minutes at 450 degrees Fahrenheit. The pizza is ready.
Finally, Serve with a scoop of sour cream on top. The delicious pizza is ready to be served!
Some Important Tips
You may face some common questions while trying the recipe. Here are some tips to overcome them.
Can I Use Provolone or Cheddar Instead of Mexican-style Cheese?
You can use smoked cheddar. Provolone will also do, but smoked cheddar is more preferable.
My Sauce Tastes Less Spicy, What Should I Do? 
This sauce is meant to be mild in taste. However, you can add red chili powder if you want it to be spicier.
That's it from our side. Try the pizza with your family and friends. Wish you a good culinary experience. See you soon.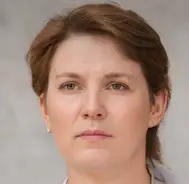 Latest posts by Leah Greenstein
(see all)