Hello Pizza lovers,
Do you remember when you had Ledo Pizza for the first time? It was love at first bite, right?.
A large pizza layer with two snack bar trays. And they are filled with excellent cheesy and saucy pizza. But most importantly, you enjoyed the wonderful sauce. 
Now, you want to make that pizza sauce at home. But you realized there are many recipes on the internet. But you can't find the sauce recipe you desire?
Well, not to worry! You have come to the right source. We have the definite guide you need to Ledo pizza sauce. It's super easy to make. 
We have designed the steps so easily that any beginner can make them. Plus in case you need any extra support, we have also added some tips for you.
So, let's give it a go!
Difficulty Level: Easy
Serving Size: 1 (16 inch Pizza)
Required Time: 45 minutes to 1 hour (Approximately)
Nutrition Facts: 
The total calories of the Ledo pizza sauce are shown in the chart below. 
| | | |
| --- | --- | --- |
| Serving | Ingredients | Calories |
| 2 tbsp | Extra virgin olive oil | 238 |
| 1 can (28 ounces)  | Plum tomato puree | 92 |
| 4  | Garlic cloves crushed | 18 |
| 1 tsp | Pepper flakes | 6 |
| 1 tsp | Kosher salt | 0 |
| 1 tsp | Freshly cracked black pepper | 5 |
| 1 Medium-large Chopped | Onion chopped | 46 |
| Total number of calories | | 405 |
Ingredients List: 
2 tbsp extra virgin olive oil
1 can (28 ounces) plum tomato puree
4 fresh garlic cloves, crushed
1 Medium-large onion, finely chopped
1 tsp pepper flakes
1 tsp Kosher salt
1 tsp freshly cracked black pepper
Easy Steps Of Making Ledo Pizza Sauce:
Step 1 of 3: Prepare The Oil for Frying 
First, you have to add around 2 tbsp olive oil to a deep pan. Then sprinkle some smashed red pepper flakes in the oil. 
After that, fry for 1-2 minutes. Consequently, add the finely sliced onion and fry it till they are transparent. Lastly, add the crushed garlic into the deep pan. Fry the garlic for 1-2 minutes.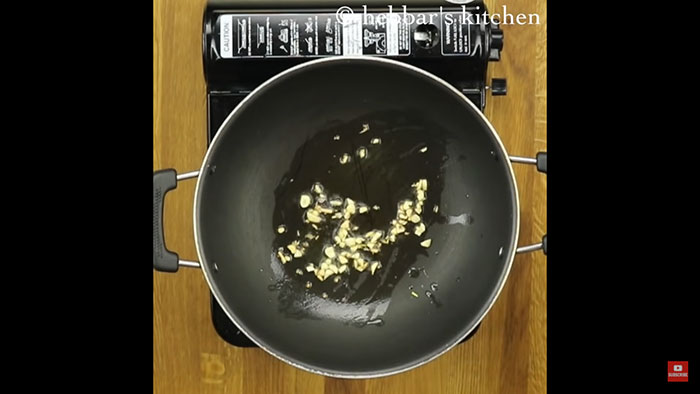 Now, frying the ingredients properly is essential for the sauce to smell good. Thus, remember not to burn the sauce while cooking.
Step 2 of 3: Add The Tomato Puree Into The Pan
Now, in this step, take 1 can of tomato puree. If you don't have puree tomatoes. We have added a tip that will help you make the tomato puree yourself. So, check out the tips as well.
Now, place the tomato puree in the pan. After that, add some fresh broken pepper and a little kosher salt. Make sure to mix them well. 
Step 3 of 3: Simmer Till The Sauce Is Ready
This rich tomato pizza sauce is made by gently simmering it over low heat. 
Now, allow it to simmer for about an hour on low heat. After an hour of simmering, add 1 teaspoon sugar. You can also add a pinch of Herbes de Provence or Italian seasoning. It's up to you!
Let it simmer for at least another 30 minutes. Keep tasting the mix every 15 mins. This will help you adjust the pepper flakes, salt, and pepper to your preference. Remember to simmer until it thickens and becomes glossy. 
Liked this recipe? It was easy, wasn't it? 
Extra Tips
How Long Will This Sauce Last?
This awesome sauce will stay fresh in the fridge for approximately a week. Just refrigerate in a small sterilized bottle or jars covered with plastic.
How To Contain The Sauce?  
Pour the prepared sauce into a bottle or jar. This will ensure that the sauce has a long shelf life. You can also enjoy the flavor of ripe tomatoes at least for one week this way.
What Can You Do If You Can't Find A Can Of Tomato Puree?
Don't worry! Making tomato puree is easy. All you will need is a blender. Take 3-4 tomatoes, then boil them for 5-10 minutes. Then put them into the blender. Turn the blender on until the tomatoes are pureed. And to blend, use the speed you prefer. 
What's The Right Pan For Your Sauce?
To make the sauce, use a jam-making copper pan or a wide-mouthed heavy-bottomed saucepan. These will allow the tomatoes to release their liquid as they simmer and break down.
Please let us know how you like this sauce in the comments! It's a new favorite in our kitchen. We hope it becomes one for you as well.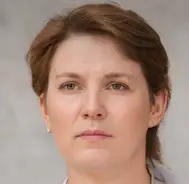 Latest posts by Leah Greenstein
(see all)