Don Pepino only uses fresh garden tomatoes, harvested from the vine at their ripest. To make the Don Pepino pizza sauce distinctive and tasty. They combine cholesterol-free corn oil and a blend of international spices with fresh whole tomatoes.
Their special processing procedure preserves all-natural aromas and seals in an exceptionally fresh taste. 
Furthermore, they never use paste, purees, sugar, or artificial coloring. Not only this they also don't use preservatives, starches, gums, fillers, or citric acid. Therefore it's very fresh. 
This Don Pepino sauce recipe uses fresh tomatoes. You can easily get them from any local store. So, it is possible to make that delicious sauce at home.  We'll give you the guide you need to make don Pepino pizza sauce. 
So, let's not wait anymore and see what this article has to say-
Level: Easy
Serving: 1 (16 inch Pizza)
Prep Time: 15 mins
Cook Time: 1 hr
Total time: 1 hrs 15 mins
Nutritional Facts: 
This nutritional fact contains all the nutrition in the sauce ingredients-
| | | |
| --- | --- | --- |
| Serving | Ingredient | Calories |
| 1 cup (250g) | Puree Tomatoes | 95 |
| 2 tbsp  | Corn Oil | 244 |
| 4  | Garlic Cloves, Crushed | 18 |
| 1  | Large Onion, Chopped | 63 |
| 1/4 tsp  | Salt | 0 |
| 1/4 tsp  | Freshly Ground BlackPepper | 1 |
| 2 tsp  | Sugar | 32 |
| Total Number of Calories  | | 453 |
Ingredients List:
1 cup (250g) tomato puree 
2 tbsp corn oil
4 garlic cloves, crushed
1 large onion, chopped
1/4 tsp salt
1/4 tsp freshly ground black pepper
2 tsp sugar
Steps Of Making Don Pepino Pizza Sauce
This sauce goes well with any type and size of pizza. And before we start just remember to pre-measure all of your ingredients. So, that they're ready when you need them-
Step 1 of 2: Prepare The Sauce
Heat the corn oil in a saucepan. Then gently cook the onion and garlic until they have softened. Add the tomato puree, sugar. Simmer the sauce and cook slowly for 45 minutes to 1 hour. 
When cooking the sauce, just ensure that it doesn't get too much heat. Otherwise, you won't get the best results. 
Moreover, keep tasting the sauce in between stirring to check the salt and sugar. If it is not alright,  add some more according to your taste.
After all this, you'll see the sauce will look bright red. Plus it should smell good as well. Now, let's move to the next step. 
Step 2 of 2: Stir The Sauce Until It's Ready
In this step, you'll just have to stir the sauce properly. 
Now while stirring, add salt and ground black pepper. Also remember, it's just as important not to oversalt as it isn't to undersalt. So, use 1/4 tsp salt. If used correctly, salt adds a dimension to a meal that is unforgettable.
Finally, after some time, you'll see the sauce looks perfect. 
How do you know if it's ready or not? You'll see the tomatoes are mixed properly and the smell is really good. Just like the original Don Pepino pizza sauce. 
Therefore, your sauce is ready for the dough. All you have to do is spread the sauce all over the pizza dough. 
Some Extra Tips To Know
How To Thicken Your Sauce?
There are so many ways to thicken the sauce. But the most popular is to use starch. However, don't add flour to your sauce. Because you'll end up with a lumpy mess.  
How To Increase The Acidity Level In A Balanced Way?
You can add wine to your sauce. That will do the work. Wine is a popular ingredient that may be readily integrated into tomato sauce. White wine is preferred. Because wine lacks acidity and can produce an unattractive color. 
Moreover, in a tomato-based sauce, olives and capers are frequently included. They also add acidity as well as salt.
Is don pepino pizza sauce Gluten- free?
Yes, it's absolutely gluten-free. These sauces don't contain any wheat by-products or wheat. So if you have a problem with gluten, you can still have it.
How Do You Make Your Sauce More Delicious?
While the sauce is boiling, add a piece of Parmesan cheese to provide a nutty, salty taste. You can also grate high-quality Parmesan or pecorino cheese over the sauce just before serving.  Adding a couple of tablespoons of ricotta cheese should do the work too.
That was the guide to your don Pepino pizza sauce. Hopefully, you liked it. Now, it's your turn to make the sauce for your pizza. 
Good luck!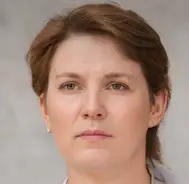 Latest posts by Leah Greenstein
(see all)