Ledo's pizza has been voted the best in the midwest. The reason for that achievement is their secret recipe for the pizza crust. 
In one word, it's amazing. If you're a pizza lover, you must try out this pizza. 
Who wouldn't want to make a flaky crust at home if they could, right? Ledo's pizza recipes serve a thin flaky crust, unlike traditional pizza crusts. And people go crazy for it! 
Don't worry if you're one of them, follow this recipe to make your own pizza crust! We've provided the easiest recipe just for all the pizza lovers.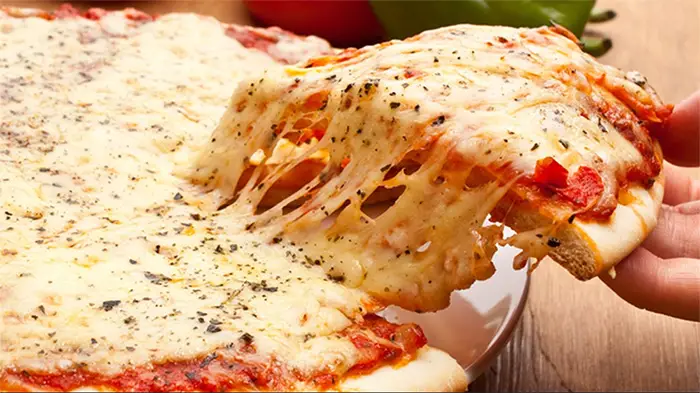 Level: Intermediate 
Serving Portion: 8 servings
Preparing Time: 2 hours and 30 minutes
Baking Time: 15 minutes
Total time: 2 hours 45 minutes
Nutritional Facts( Per Slice):
| | |
| --- | --- |
| Calories  | 332 |
| Total Fat | 2g |
| Saturated Fat | 0g |
| Cholesterol  | 0g |
| Protein | 11g |
Ingredient List for the Crust
1/4 oz fresh yeast, or 1 tsp. Dried yeast 
5 oz warm (110 degrees) water
3oz vegetable oil
2 1/3 cups of all-purpose flour
Step-by-Step Instruction For Ledo's Pizza Dough-
Making this pizza dough isn't that complicated. We have curated a step-wise procedure for your convenience. However, you must follow all the instructions properly for the best result. Let's get started-
Step 1 of 3: Combine the Ingredients
First, take the water and heat it to 110 degrees Fahrenheit. In a large mixing bowl, put your hot water and yeast together. Stir until the yeast is dissolved in the water. The process will take 5 minutes.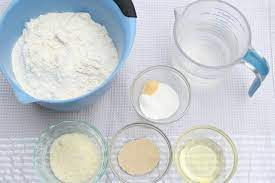 Now, slowly add oil and all-purpose flour to the mixture of water and yeast. Keep on mixing until it starts to form into a dough
Step 2 of 3: Knead the Dough
Get started on the dough once it turns into a ball. Knead the dough for 5 minutes with your hands. Add a little flour to the board if the dough starts to stick or if it's too moist. You'll need extra flour for this. 
You may knead the dough by gently pressing your finger into it until the indentation disappears.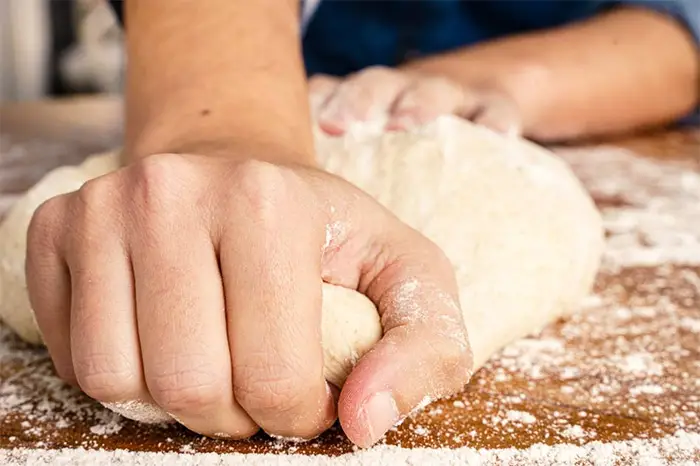 Let the dough rise for a few minutes. Then knead again for 5 minutes. 
Another sign that the dough has been sufficiently kneaded is when you find it more difficult to knead. It might get excessively elastic, that's how you'll know when to stop kneading. 
Step 3 of 3: Bake the Dough 
The crust Ledo's pizza has is neither like Detroit nor like a cracker-type domino. It's somewhere in between. Guess that's another trait Ledo's crust has. 
It's very pastry-like and soft. It's not browned at the bottom. 
The dough would have a lot of oil, so the texture will be greasy. In a pan, roll it out the way it will cover the bottom of the pan. Roll the pizza out with your hands. 
You will not need any pizza stones for this recipe.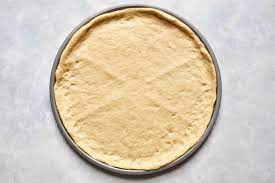 Note that the dough is rolled out immediately after the order is placed. The thin crust used by Ledo Pizza aids in the flakiness of the dough. Do make sure to roll it out just before you intent to bake and eat the pizza.
Preheat the oven to 500 degrees Fahrenheit. With the sauce and toppings, bake your pizza for 15 minutes in baking steel or pan. 
Storing the Dough
Dump the dough onto a floured surface. Turn it once on the floured board and pat it down to deflate it. Divide the dough into two equal halves. 
Wrap each one in plastic wrap before storing it in a Ziploc container.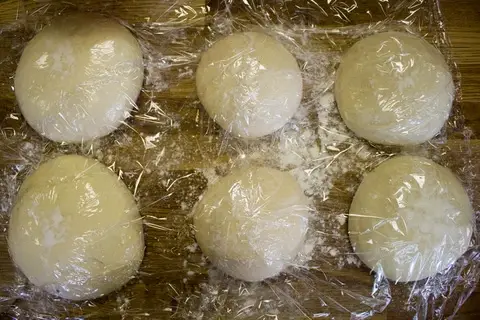 Keep the dough refrigerated until you're ready to bake your pizza. The ideal temperature would be below 20 degrees Fahrenheit. 
You may use the dough for up to a day after it has been made.
With that, your pizza crust is ready. Now all you need to do is enjoy the pizza.
Some Important Tips- 
Ledo's pizza crust can be hard to make for some, even though it has the most common ingredients. So, let's read the tips- 
Why is my pizza crust soggy?
The heat of your oven is the most common cause of a soggy or undercooked pizza. Your oven may not have reached the proper temperature. If you still cook your pizza in it, it won't be cooked through properly.
How Do I Stop My Pizza From Getting Browned At the Bottom?
If you don't want to brown your pizza, don't apply oil to the bottom of the pan. If you apply oil before you pat down the dough, it'll be most likely to turn brown. 
How Long Should I Ferment My Dough?
You can ferment your dough for over a day. However, you should know that Ledo doesn't do it. In fact, they don't even ferment the dough for more than 45 minutes. 
That's all we had to offer today. We hope you'll try out the recipe. Let us know if you liked it.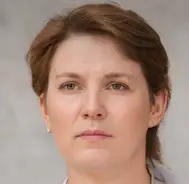 Latest posts by Leah Greenstein
(see all)