Ricotta cheese is keto-friendly if consumed in moderate amounts. It's low in carbohydrates and high in protein and fat. Thus, it supports ketosis compared to other cheese. However, always check the label before buying as the carbs content of ricotta varies depending on the brand and the type of ricotta. 
Let's dive in to know, Is ricotta keto? Discover how to add this to your diet to have more cheesiness! 
Key Takeaways
Know if Ricotta is the right cheese in your Keto
Benefits of having Ricotta with some Cheesy Recipes 
Ricotta Substitutes and Considerations in your Keto
Does Ricotta Fit Into A Keto Diet?
To answer it simply, we need to look at the Ingredients in Ricotta. To maintain ketosis, you must limit your net carb consumption to 20g – 30g per day.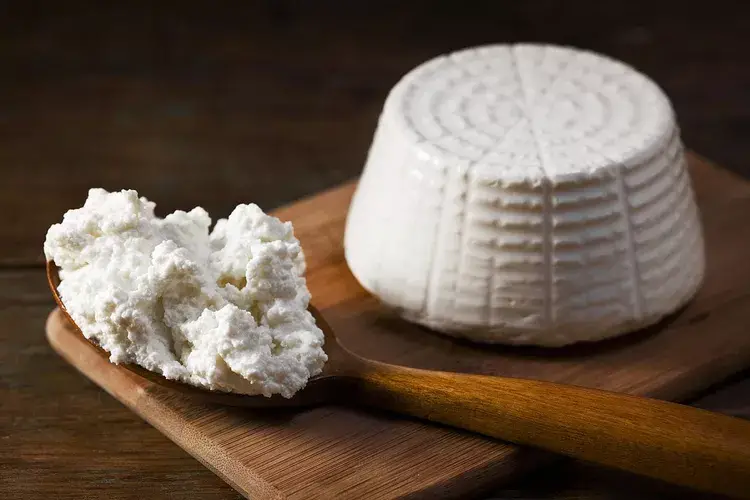 Source: The Spruce Eats
According to USDA, Per 100g whole-milk ricotta cheese contains the following nutrient values: 
| | |
| --- | --- |
| Nutrient | Value (per 100 grams) |
| Total calories | 150 kcal |
| Total Carbs | 6.86 g |
| Protein | 7.8 g |
| Fats | 11 g |
| Fiber | 0 g |
| Sugar | 0.2 g |
| Cholesterol | 48 mg |
| Calcium | 224 mg |
| Potassium | 230 mg |
| Phosphorus | 162 mg |
| Sodium | 105 mg |
| Magnesium | 19.7 mg |
You can see that here total carb amount is 6.86 g. You can now decide whether you want to add ricotta to your keto diet or not.
How Much Ricotta is Not Too Much on Keto?
Ricotta is keto-friendly if consumed carefully and the carbs in it are low enough to stay in ketosis. A general ketosis recommendation is to get 55%-60% of their calories from fat, 30%-35% from protein, and 5%-10% from carbohydrates. Which means that you can eat about 20 to 50 grams of carbs a day. 
You would be able to eat around 20-30 grams of ricotta cheese on your keto diet depending on your carb needs. It's because we tend to gather some carbs in the form of other foods. You can have a maximum of 50 g carbs in 1 day. So you need to do the calculations of how much carb you have already consumed in the day, and how much more you can have. 
Normally, there's always space left for the ricotta cheese in keto. Except those who have a lot of carbs from other food sources.
However, some people are intolerant to cheese. So, they must avoid or limit ricotta cheese even though it is low in carbs.
What are the Benefits of Using Ricotta Cheeses on A Keto Diet?
From bone development to muscle building, ricotta helps us in many aspects with a ketogenic lifestyle. Let's find out how:
High in Fats: With approximately 11 grams of fat per 100 grams, ricotta does not disappoint your taste buds with its creaminess. Also, high fat keeps you satiated and helps your body stay in a proper fat-burning state.
Improves Bone Health: Ricotta cheese contains calcium and phosphorus that are essential for maintaining and strengthening bone. This might be useful for you to prevent bone fractures and osteoporosis.
Rich In Protein: Ricotta contains protein having all essential amino acids in appropriate amounts. It helps people with a high protein diet in muscle building and keeps the bones, muscles, skin, and hair healthy.
Low In Lactose: Lactose intolerance is common yet severe. However, Ricotta has extremely low lactose, only 2g per 100g. So, this might be tolerable for people with slight lactose intolerance. 
Reasonable in price: The ketogenic diet typically can be more expensive to consume high-quality sources of protein and healthy fats. But Ricotta cheese is an easily available and affordable ingredient for keto lovers.
Incorporating Ricotta into Your Keto
Ricotta is a great base for many dishes and can be used in numerous ways. Here are some ideas to include ricotta cheese in your keto meal plan: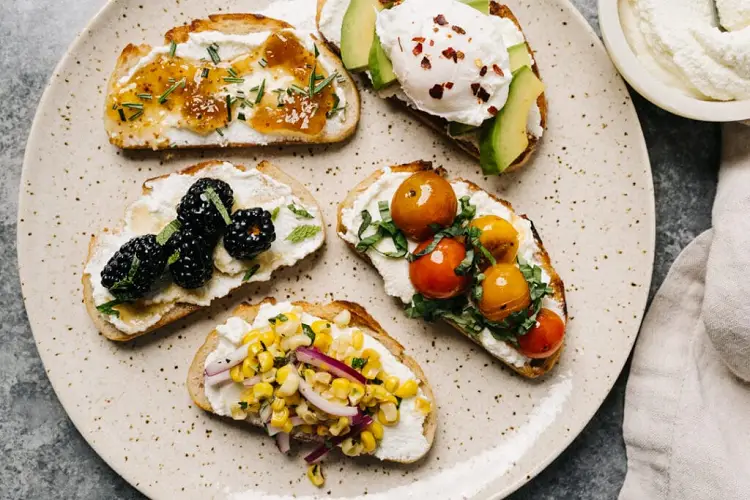 Source: Our Salty Kitchen
Using ricotta as a spread for bread, crackers, or even fruit.
Using ricotta as a filling for omelets or frittatas.
Adding ricotta to your keto-friendly pancakes or waffles.
Making dessert by mixing ricotta cheese with a low-carb sweetener.
Using ricotta cheese as a topping for keto-friendly pizzas or lasagnas.
Adding ricotta with other keto-friendly cheese like pepper jack cheese. They will complement each other and enhance the unique flavor of your dish.
Keto Recipes with Ricotta
There are many keto-friendly foods that include ricotta cheese. You can even add your preferred keto-friendly flour to the recipes to make them healthier. Some popular options include: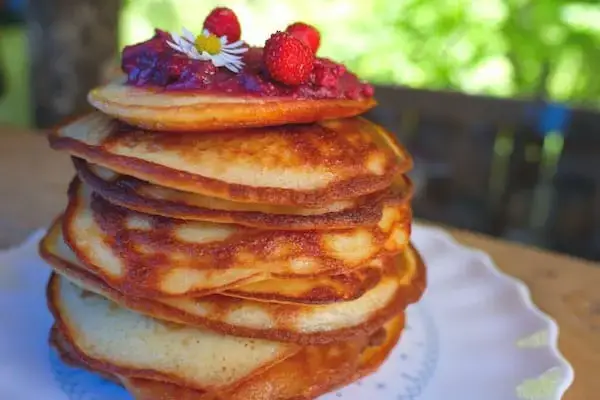 Source: tis Yummy
Source: tis Yummy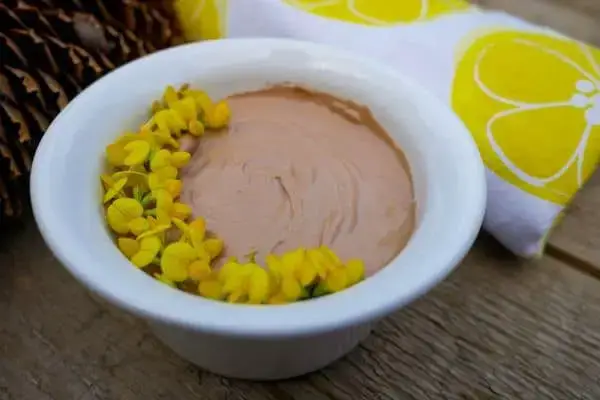 Source: tis Yummy
Enjoy the creamy goodness while staying true to your keto goals with some more delightful Keto Ricotta Recipes here!
Things To Keep in MindWhile Using Cheese On A Keto Diet
Allergic reaction: Ricotta cheese is a milk product, so it might cause allergy in some cases due to lactose intolerance. Symptoms could include:
Nausea
Vomiting
Diarrhea
Shortness of breath
Swelling of lips, mouth, or throat
Make sure to consult your dietitian before adding ricotta to your diet plan, so it does not affect your health.
Gaining Weight: Ricotta cheese is high in fat, so you need to balance your overall macronutrient intake to stay in ketosis. Excess consumption could lead you to gain extra weight.
Hormone Imbalance: Hormonal disruption can arise from consuming commercially produced ricotta, as it may come from cows that have been treated with hormones. It can potentially interfere with your hormonal balance. You can opt for organic or hormone-free ricotta cheese to mitigate any potential risks.
Easily Spoilt:  Mold contamination can occur in ricotta cheese if it's not stored properly or if it's past its expiration date. Make sure to check the quality and expiry date of the ricotta before consuming it.
Ricotta Cheese Substitutes
Looking for a keto-friendly substitute for ricotta cheese? Here are a few options available: 
They are comparatively lower in carbs than ricotta, so you might give them a chance. 
Gruyere: 0.4 grams of net carbs per 100 grams.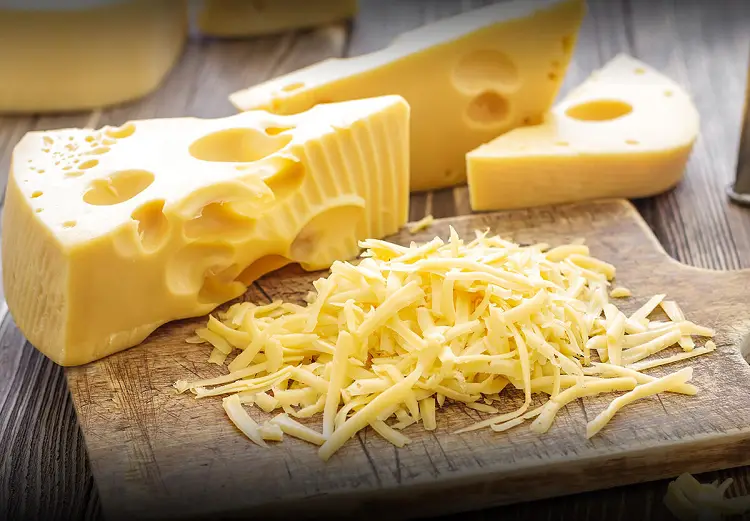 Source: National Today
Brie: 0.5 grams of net carbs per 100 grams.
Source: Cheesemaking
Camembert: 0.5 grams of net carbs per 100 grams.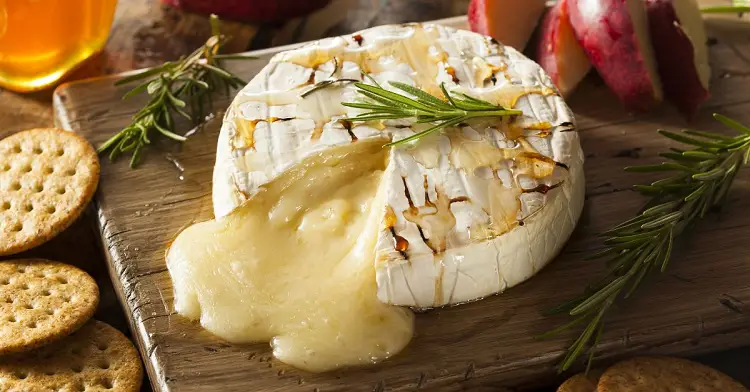 Source: Curd Nerd
Muenster: 1.1 grams of net carbs per 100 grams.
Source: Food Champs
Cheddar Cheese: 1.3 grams of net carbs per 100 grams.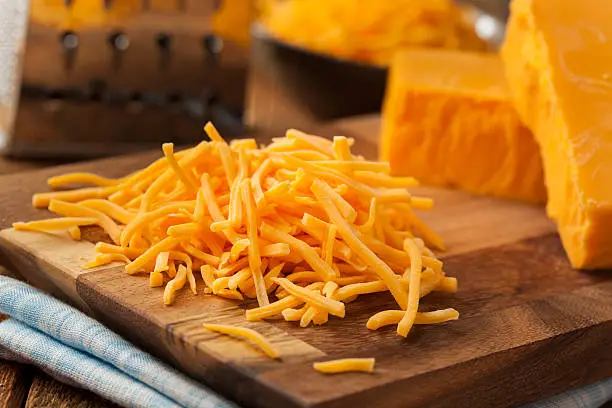 Source: iStock
Fontina Cheese: 1.5 grams of net carbs per 100 grams.
Source: Cheese Atlas,
However, these ricotta substitutes might also be higher in calories. So you must check the label before consuming them. Adding different cheese as a cheese dip can be a good source of fat as well. However, you need to make the cheese dip thinner for a lighter option to not compromise with your diet.
Frequently Asked Questions
Are there Ricotta Varieties that aren't Keto?
Yes, there are some sweetened Ricotta cheese varieties. They are known as Crema di Ricotta, commonly used in a dessert. However, It is not keto-approved, as they have 61g net carbs per 100g cheese.
Is Ricotta Cheese and Cottage Cheese the Same?
No, ricotta cheese and cottage cheese are quite similar in taste and look, but they're not the same. Ricotta is made from leftover whey, while cottage cheese is made from curds.
Is Ricotta Dairy-free?
No, ricotta is a dairy product that is made from the whey of whole milk. So, if you are avoiding lactose or dairy, you should not have this cheese.
Closing Words
Ricotta cheese is keto-friendly and safe to consume. Adding ricotta to your keto diet will serve you its creamy and delicious taste while staying on track in a ketogenic lifestyle.
Always make sure to consult with an expert or registered dietitian before making any significant changes to your diet. Best of Luck!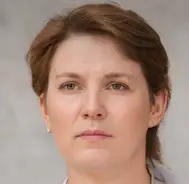 Latest posts by Leah Greenstein
(see all)