Applesauce is not keto with approximately 33 grams of carbs per cup of applesauce. Store-bought applesauce contains an even higher amount of carbs due to extra sugar. However, there are different ways to incorporate applesauce into your diet and fulfill sweet cravings. 
Let's get started to know how to fit applesauce in your keto through this article.
Key Takeaways 
Is Applesauce Keto-friendly? 
To answer it simply- No, applesauce is not on the list of ketogenic foods as it contains higher carbs. So, here's the truth, to maintain ketosis, you must limit your net carb consumption to 20g – 30g per day.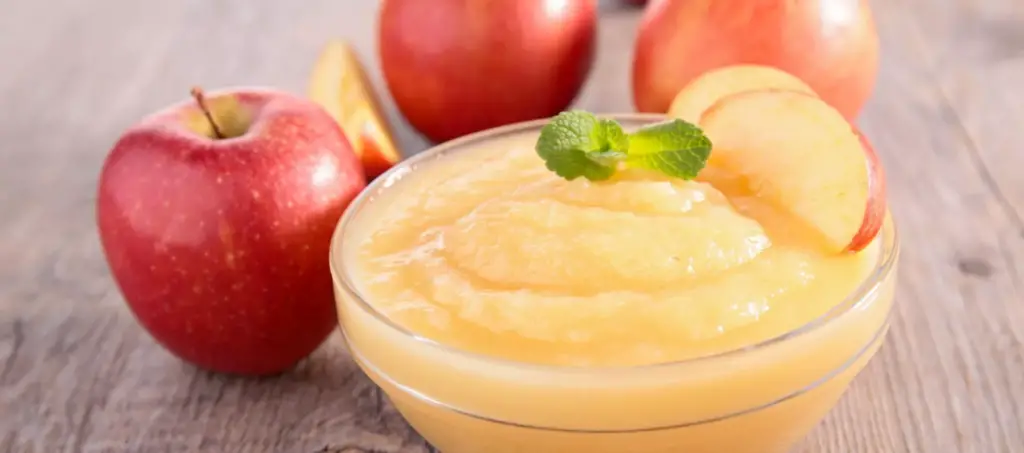 Amounts of Carbs in Applesauce
The number of carbs in applesauce depends on its size and brand. Based on the results, a 90g pouch-sized unsweetened store-bought applesauce has 10g of carbs. 
Even a 100% vegetable juice like V8 is not keto, as it contains8 grams of net carbs per serving.
A 1-cup portion size of unsweetened applesauce contains the following nutrient values: 
| | |
| --- | --- |
| Nutrient | Value (1 cup=245 grams) |
| Total Calories | 103 cal |
| Total Carbs | 28 g (10%) |
| Sugar | 23 g |
| Fats | 0.2 g |
| Protein | 0.4 g |
| Fiber | 2.7 g |
| Iron | 0.6 mg |
| Calcium | 9.8 mg |
| Potassium | 181 mg |
Keto Alternative for Applesauce
The mentioned chart clearly shows that Applesauce is not your best friend in your keto. In that case, you might be asking yourself, what to do with the sweet tooth? No worries, we got you covered! There are several ways to substitute applesauce that are made with actual apples. Turns out, the best way is to replace apples with zucchini or Chayote squash. 
Zucchini: No other apple replacement blends as smooth as zucchini have that texture of applesauce when blended. Boil the zucchini and grind it to give a thick paste. Season it using an apple pie spice Instead of apples. This is a great replacement as it does not contain excessive amounts of sugar and carbohydrates.
Chayote Squash: Another very frequently used substitute for applesauce is chayote squash. It has the same mild flavor as a zucchini, the texture and shape of a pear, and the color of a Smith apple. Puree it similar to apples and zucchini and then season using a spice mix of your preference.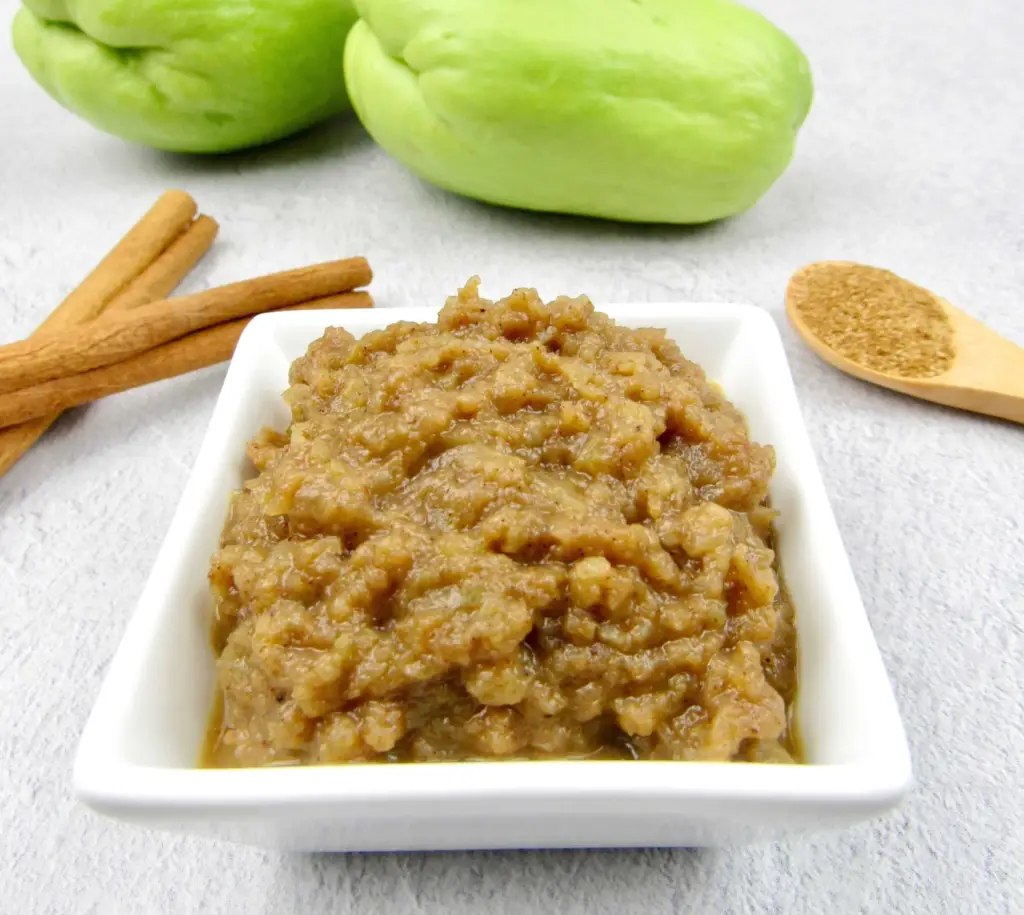 Source: Keto Cooking Christian
Keto-friendly Applesauce Recipes
We're not through yet! You can make your keto-friendly applesauce in three different ways. Choose your preferred recipes from one of those:
However, if you're not on Keto, you can have a look at some delicious Apple Crumble recipe to satisfy your sweet cravings.
Benefits of Homemade Keto Applesauce
While applesauce is not a great choice in your Keto, there are some upsides of homemade applesauce to your meal plan: 
Nutritionally rich: Applesauce is a good source of vitamins, minerals, and dietary fiber. Store-bought sauces have loads of sugar and carbs, but homemade applesauce can uplift your diet as they're extremely low in sugar and carb.
Satisfy sweet cravings: Homemade applesauce is a good alternative to provide a natural sweetness to your taste bud without derailing ketosis.
Versatile usability: Homemade applesauce can be used in various keto-friendly recipes. You can make a dessert using keto-friendly flour, and use your applesauce as a topping for pancakes or yogurt. This will leave your savory dishes with a touch of sweetness.
Ingredient control: By making your own applesauce, you have control over the ingredients used. You can adjust the sweetness and flavor to suit your preferences, ensuring that it aligns with your keto goals.
What Are The Considerations When Using Applesauce on A Keto Diet?
When incorporating homemade applesauce or substitute into your keto, it's essential to consider portion sizes and overall carbohydrate intake. Let's dig a little deeper for the tips to achieve your keto goal:
Balance the Portion: Always measure the serving size to ensure you're not consuming excessive sugars and carbohydrates. Check every ingredient to stick to your daily carbs limit.
Pair with keto-friendly foods: Pair your homemade applesauce with different types of high-fat and protein-enriched keto-friendly foods. Thus, you will balance out the overall macros and add some uniqueness to your regular foods.
Track your carb intake: Keep track of your daily carb intake to ensure you're staying within your health goal. This will help you to understand how much applesauce to include or to exclude in your diet chart.
Consider your goals: If you genuinely want to achieve a state of ketosis, it is always best to avoid homemade applesauce altogether. The more control you have over your carb intake, the best ketosis state you will achieve.
Frequently Asked Questions
Is Mott's Unsweetened Applesauce Keto?
No, Mott's Unsweetened Applesauce is not keto. It is high in carbs (10.57g of net carbs per 100g serving) and low in fats. It should be avoided or consumed minimally if you are on a low-carb diet. 
Is Applesauce Gluten-free?
Usually, most varieties of commercial applesauce are gluten-free. While opting for store-bought applesauce, double-check labels to see if any ingredients have been added that contain wheat.
What Sauces Are Best For A Keto Diet Plan?
Some keto-friendly sauces include whole grain mustard, mayonnaise, gluten-free soy sauce, lemon garlic sauce, Worcestershire sauce, keto steak sauce, guacamole and so on. However, it is always wise to read labels carefully and check for low-carb varieties while choosing sauces on keto.  
What Sauces You Should Avoid on A Keto?
When on a keto diet, it is best to avoid store-bought ketchup, barbecue sauce, sweet chili sauce, teriyaki sauce, etc. They are typically high in sugar and carbs and not suitable for the keto diet.
Closing Words
Now you have the answer that applesauce is not keto. However, having store-bought applesauce is a big no in keto even if they are sugar-free. Then again, there are ways to incorporate the taste of applesauce into the foods. Always make sure to consult with an expert or registered dietitian before making any significant changes to your keto diet.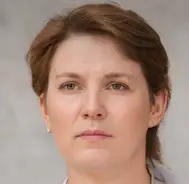 Latest posts by Leah Greenstein
(see all)