You can't have Menudo while on a keto-Friendly diet, as it has hominy.
Although Menudo has a lot of protein—13 grams per cup—it also contains roughly the same quantity of carbohydrates, 15 grams. 
The high carbohydrate content may cause you to lose ketosis. You would consume all of your daily carbohydrate allowance of 15 to 30 grams by having soup. 
The good news is that you can try some of the Menudo soup substitutes in this article.
Key Take Aways 
Menudo soup is made from cow tripe.
You can enjoy Menudo without Hominy on a keto diet.
Hominy free menudo is keto-friendly.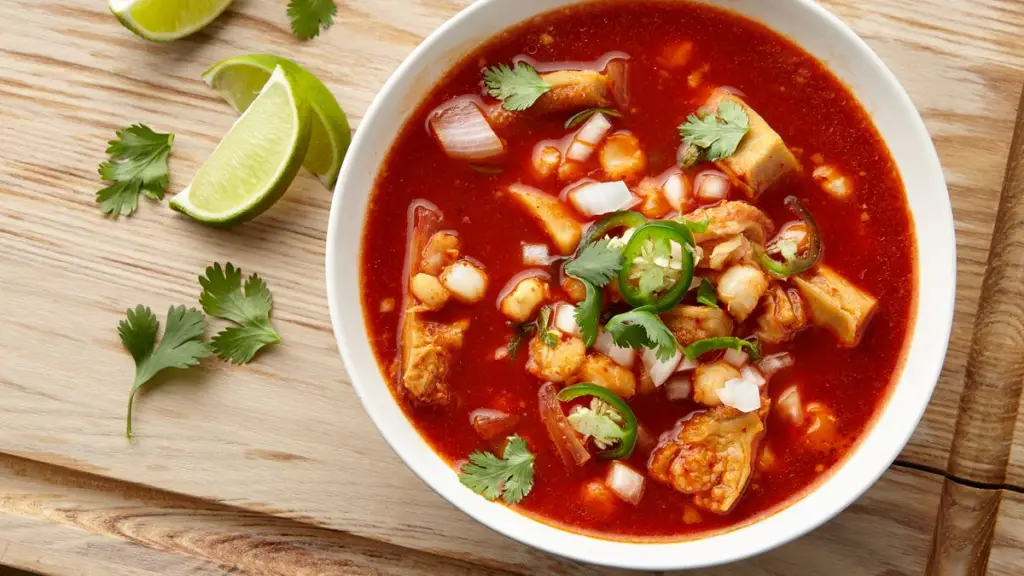 Source: Tablespoon
What Makes Menudo Not Keto Friendly?
Mexican menudo is a soup made from cow tripe. There are a few options that minimize the carbohydrates in the soup. 
The original Menudo soup has corn-based ingredients such as Hominy which is not keto-friendly. 
Hominy is made from corn, or maize, and is categorized as a grain. Numerous Mexican foods contain it, and many dieters may be familiar with its variations in tamales, tortillas, chips, or mouthwatering dumplings. 
What Are The Ingredients in Menudo? 
Menudo is made using a number of ingredients that make the dish so rich in terms of flavor. These ingredients include-
| | |
| --- | --- |
| Ingredient | Carb Amount |
| Beef Broth  | No Carb |
| Beef Bone Stock | 2 Grams In 240 Ml |
| Chile Peppers | 1 Gram Per Piece |
| Dextrose | 4 Grams Per Teaspoon |
| Onion Powder | 4 Grams Per Teaspoon |
| Celery Powder  | 1 Gram Per Scoop |
| Hydrolyzed Vegetable Protein | 1.5 Grams Per Scoop |
| Hydrolyzed Corn Gluten | 7.3 Grams In One Teaspoon |
| Cottonseed Oil | No Carbs |
| Sugar | 4.2 Grams Per Teaspoon |
| Soybean Oil | No Carbs |
| Garlic Powder | 5.4 Grams Per Tablespoon |
| Beef Tripe | 3 Grams Of Carbs In One Serving |
| Hominy (Corn Product) | 1.2 Grams Per Tablespoon |
Can You Eat Menudo Without Hominy on Keto Diet?
Yes, you can eat Menudo without Hominy on a keto diet. Hominy, at 19 grams of net carbs per serving, is not at all keto-friendly as the whole point of keto is to keep your total net carb count under 20 grams.
Hominy has a high carbohydrate content, but it also has a low fat and protein content, which is inconsistent with the macronutrient requirements for a ketogenic diet.
It is healthy and keto-friendly to eat menudo free of hominy. 
The menudo is packed with healthy veggies and high-quality protein that supports muscle growth, weight management, metabolic health, and hunger control. To make a wonderful keto-friendly meal, try cooking this soup without the high-carb hominy!
Menudo without Hominy: Health and Nutrition Aspects 
In 1 serving of menudo without hominy, approximately 3g of total carbs, 2g of net carbs, 4.5g of fat, 14g of protein, and 110 kcal is present.
| | |
| --- | --- |
| Nutrient  | Value  |
| Net carbs | 3 g |
| Fiber | 1 g  |
| Sugar | 1 g |
| Protein | 14 g |
| Fat | 4.5 g |
| Cholesterol  | 130 mg |
Menudo is rich in antioxidants, that help your body to fight oxidative stress, infection, and inflammation. 
It is also a great source of vitamin B12, which supports red blood cell formation, nerve functioning, DNA and cell production, and more. 
Furthermore, dooked tripe provides some iron, which contributes to respiration, energy metabolism, and immune functioning. Menudo contains significant amounts of magnesium and zinc. The zinc supports a healthy immune system and the  magnesium in menudo helps-
The nervous control
regulate blood sugars
control blood pressure
create proteins
What Can I Replace Huminy With, For A Keto Friendly Medudo?
You can always substitute the Hominy in the Menudo with some Keto-friendly vegetables. Here are some vegetables that are the perfect keto-friendly alternative to hominy-
| | |
| --- | --- |
| Ingredients  | Net Carb (per 100 g) |
| Asparagus | 2.5 grams  |
| Brussels Sprouts | 5 grams  |
| Black Soybean | 11 grams |
| Carrots | 7 grams  |
| Broccoli | 4 grams  |
| Cabbage | 4 grams  |
| Edamame Beans | 5.8 grams |
| Cauliflower | 3 grams |
| Courgette | 3.5 grams |
| Celery | 1.5 grams |
| Green Beans | 5 grams |
| Raddish | 3.4 grams  |
| Turnip | 6 grams  |
| Rutabaga | 9 grams  |
| Fennel | 4 grams  |
Don't worry, Edamame Beans are keto-friendly.
Potential Risks of Menudo
The main ingredient in Menudo is tripe which has a higher cholesterol level. A mere three-ounce portion of tripe can have up to 108 mg of cholesterol. Here are some risk factors related to Menudo
Weight Gain
High cholesterol present in menudo can contribute to weight gain.
Maintaining blood sugar level
High cholesterol in menudo makes it harder to manage blood sugar levels.
Type 2 diabetes
Your risk of type 2 diabetes will also increase if you have high cholesterol.
Heart disease
The likelihood of heart disease will also increase as a frequent side effect of diabetes and consumption of high cholesterol.
Alternative Mexican Keto-Friendly Soup Recipies 
You can always make yourself a fresh pot of menudo at home. Here are some keto-friendly Mexican recipes for you to try
Keto-friendly Mexican Menudo Soup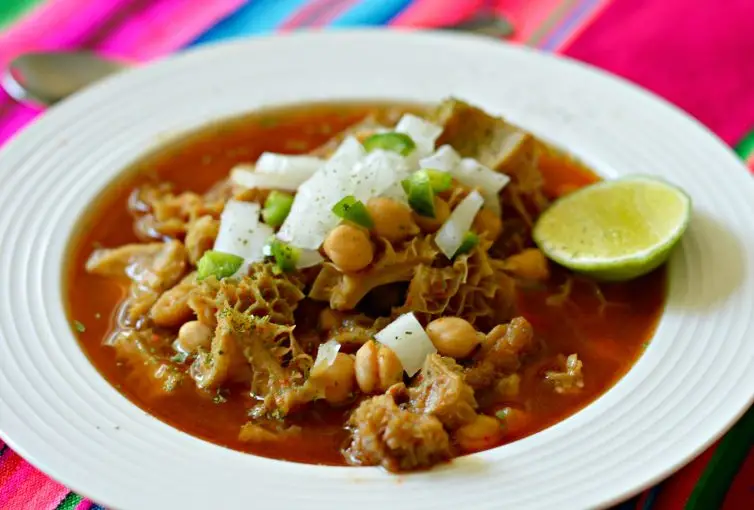 Source: mylatinatable.com
Ingredients
clean tripe ( cut into pieces) – 3 pound
cow's feet (cut into pieces) – 1
marrow bones – 1 pound 
garlic cloves – 7 large 
onion ( cut into pieces) – 1 medium 
Salt – 1 ½ teaspoon
dry oregano – 2 teaspoons 
guajillo pepper  – 6 
ground cumin – 1 teaspoon
Piquin peppers  – 1 Tbsp.
Lemon wedges
The ketogenic diet is enriched with various recipes of savory soups and curry options like Miso Soup for keto.
Directions 
Take a large pot with 6 Liters of water, 4 garlic cloves, and an onion.
Add cow feet and marrow bones to the pot, and simmer for 15 minutes at medium heat, skimming off foam. 
Add tripe and oregano, and cook for 2 to 2 ½ hours until tripe is tender but firm.
Remove cow feet and marrow bones, and skim fat from broth. 
Chop meaty parts of cow foot and add it back to the pot.
Toast guajillo peppers, soak them in water for 25 minutes until soft.
 Blend soaked guajillo peppers with garlic, broth, and cumin (optional) until smooth. 
Strain the sauce and add to the pot. 
Simmer for another 30 minutes, partially covered. 
Season with salt to taste.
Serve the soup in large bowls.
QUICK AND EASY Miso Soup | Keto | Intermittent Fasting | Holistic Living Downunder
Frequently Asked Questions
Is Tripe Keto Fraiendly?
Tripe fits well into a ketogenic diet because it provides a significant amount of protein without adding many carbs.
How can I modify a traditional menudo recipe to make it keto-friendly?
Simply by altering hominy with vegetables you can modify a traditional menudo recipe and make it keto friendly.
Can I eat menudo without hominy on keto?
Yes, you can. Menudo without hominy is very keto-friendly
Bottom Line 
So, is menudo keto-friendly?
It surely is! It provides a filling and delicious choice for anyone wishing to continue following a ketogenic lifestyle. 
When including it in their diets, people must exercise caution because of the potential risks brought on by its high cholesterol level.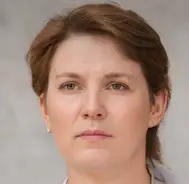 Latest posts by Leah Greenstein
(see all)