Yes, bologna is keto-friendly and to be more specific only if you follow dirty keto. Bolognas are made from different parts of different animals processed into a sausage. That's why you can't always track your calories, carb, or fat intake regarding bologna.
So let's look into the depths of bologna's nutrient facts and then you decide whether you should eat bologna as a keto-friendly diet.
Key Takeaways
From this article we will know:
Is Bologna Really Keto Friendly?
Yes, bologna is keto-friendly only if you follow dirty keto as it contains low carbohydrates (according to Food Data Central). But bear in mind that, different types of bologna are made from various parts and types of meat so the carb amount will vary in different types.
Now you might wonder what is dirty keto. The main difference between these two is flexibility; dirty keto is flexible whereas clean is strict on the diet. 
Are All Types of Bologna Keto Friendly?
Yes, all types of bologna are keto-friendly, and it falls under the dirty keto diet just like the Celsius. However, based on the use of salt & sugar the carb amount in different types of bologna may differ.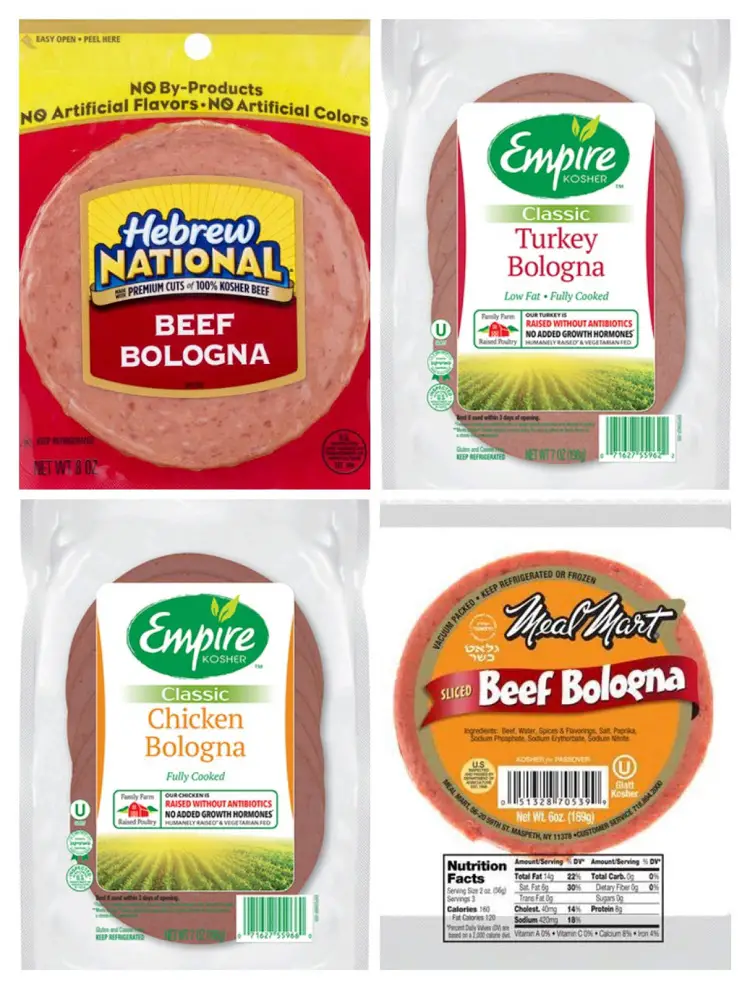 | | | |
| --- | --- | --- |
| Types | Nutrition Fact | |
| Hebrew National Beef Bologna | Net carb: 1 gramFats: 15 gramProtein: 6 gramCalories: 170 | Buy on Amazon |
| Empire Kosher Turkey Bologna | Net carb: 1 gramFats: 6 gramProtein: 8 gramCalories: 90 | Buy on Kroger |
| Empire Kosher Chicken Bologna | Net carb: 1 gramFats: 5 gramProtein: 7 gramCalories: 80 | Buy on Harris Teeter |
| Meal Mart Beef Bologna | Net carb: 0 gramFats: 1 gramProtein: 8 gramCalories: 160 | Buy on Kroger |
| Kahn's Deluxe Club Bologna | Net carb: 1 gramFats: 8 gramProtein: 3 gramCalories: 90 | Buy on amazon |
So based on the table above these common bologna's are low on carbs as they are keto-friendly. But the calorie count is generally higher than recommended.
But is Bologna Healthy for You?
Like every other food, bologna also has both benefits and drawbacks. It's up to you whether you need the nutrients for your body.
The prime benefit of bologna is that it contains more protein compared to an egg. Additionally, it is an incredibly satiating meal with a tangy and spicy taste. Due to its relatively high fat and protein, you can get full quicker and for longer.
On the other hand, the downsides are that it's high in calories and fat. If you looking for a weight or calorie cut, bologna isn't ideal for you. You also do not know exactly what goes into these type of deli meats unless you buy it from a reputable shop.
Moreover, bologna often contains nitrate depending on the source of the meat used. Nitrate may affect you if you're pregnant and even may increase the risk of cancer and baby blue syndrome.
So, whether bologna's healthy or not depends on if you have any complications regarding the factors mentioned above.
Better Keto-Friendly Alternatives to Bologna
As bologna is already indicating its unhealthy side, you can add these alternatives to your keto diet routine instead.
The Applegate Organic Oven Roasted Chicken Breast is the ultimate winner for the keto diet routine. It has zero carbs with a high protein count and better fat count which makes it a better option than bologna. 
Pros and Cons of Eating Bologna on a Keto Diet
As the goal of the keto diet is to stay healthy, it has some benefits as well as downsides. It varies from person to person and the items you eat. Take a quick look at the pros and cons of bologna on a keto diet.
| | |
| --- | --- |
| Pros | Cons |
| High in protein | Processed with unhealthy ingredients |
| Convenient and portable | High sodium content |
| Versatile | Often use low-quality variations |
Tips to Buy Keto-Friendly Bologna
Resisting a piece of bologna is tough so when you go buying you need to look out for these things:
Look for grass-fed bologna because only a grass-fed animal will contribute to Omega 3s and 6s and Vitamin B according to the National Library of Medicine.
Try to avoid flavored meat as it contains additives like sugar and salt in high amounts than average. This type of meat is usually used in burgers that contain gluten.
You should look out for mass-producing bologna because it is often mixed with low-quality, undesirable parts from animals.
Contact with familiar local deli or reputed shop online 
Look for meats that are minimally processed and free from added sugars and fillers.
Prefer organic or pasture-raised options if possible.
Choose meats that are higher in fat and protein and lower in carbs. Also, if you have Celiac disease, you should look for gluten-free red meat.
That will be all!
Frequently Asked Questions
How Many Net Carbs Are in Bologna?
In 2-ounce bologna, you can get a total of 3.8 grams of carbohydrate where 0.1 grams remains as fiber. Moreover, there are 6.6 grams of protein and 16.6 grams of fat in bologna.
What Deli Meats Can You Eat on Keto?
The most recommended delis meats for keto are Bologna, Chicken, Corned beef, Ham, Salami, and Turkey.
Is Bologna Healthier than Ham?
Ham is healthier than bologna in terms of nutrient fact. For 28 grams of each, bologna contains  3.5 grams of fat and 90 calories; whereas, ham contains 0.5 grams of fat and 40 calories.
Conclusion
By definition, bologna is keto-friendly but it is not always recommended to follow such a dirty keto diet. If you hold serious concerns about following the keto diet follow our recommendation for an alternative to bologna.
Until next time!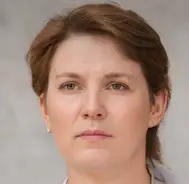 Latest posts by Leah Greenstein
(see all)