Yes, red meat is initially gluten-free when it's fresh. But once it undergoes processing with gluten-containing ingredients like flour, whey, sauces, and various spices, it transforms into a gluten choice. 
So, want to know details about the surprising facts that may add gluten to your fresh-cut red meat? Learn all about gluten-free dining with this complete guide and enjoy your favorite red meats without any worries.
Key Takeaways
What causes red meat to contain gluten and be unsuitable for a gluten-free diet?
How can one select red meat options that are gluten-free?
What are some helpful tips for maintaining a gluten-free diet when consuming red meat?
Is it a good idea to follow a gluten-free diet if you're not sensitive to gluten?
How Does Red Meat Lose Its Gluten-Free Status?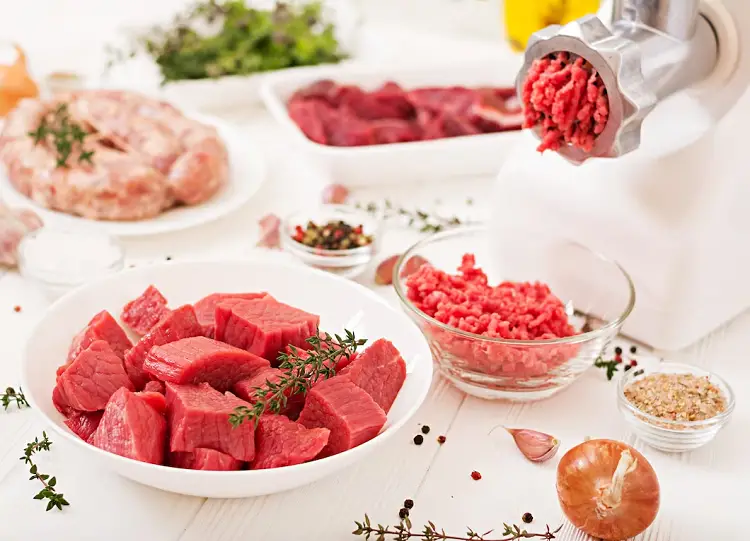 Source: Freepik
Well, fresh-cut red meats like beef, pork, lamb, and goat are not naturally containing gluten in their composition. But, red meat products may sometimes contain added gluten during their processing or preparation. For example:
Marinated or seasoned meats: ​​Pre-packaged or pre-seasoned meats might include ingredients that contain gluten, such as certain sauces, marinades, or spice mixes (If they contain wheat, barley, or whey). 
So, if you wondered about whether hamburgers are gluten-free or not, now you know. Only when there are no added ingredients, then these products are gluten-free.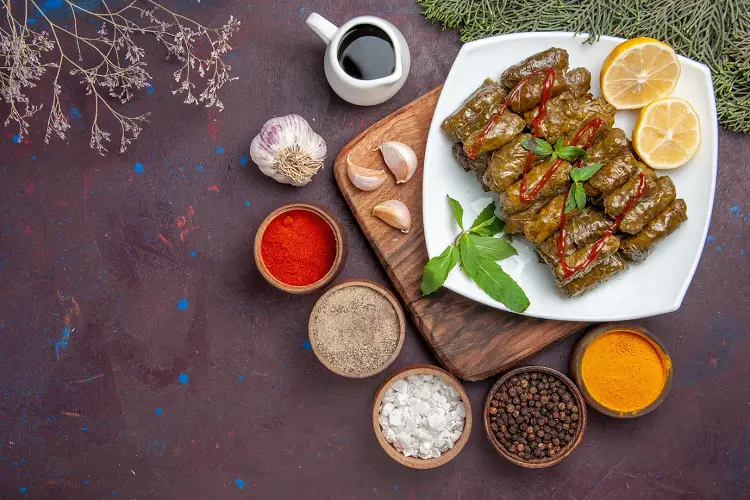 Source: Freepik
Coatings and Breading: Red meat dishes like breaded schnitzels or meatballs may have coatings made from wheat flour or other gluten-containing flour.
Processed Meat Products: Some processed meat products, like sausages or meatballs, might contain fillers or binders that include gluten. Additionally, breaded meats can contain wheat flour. So, this might lead to confusion: is Impossible Meat gluten-free?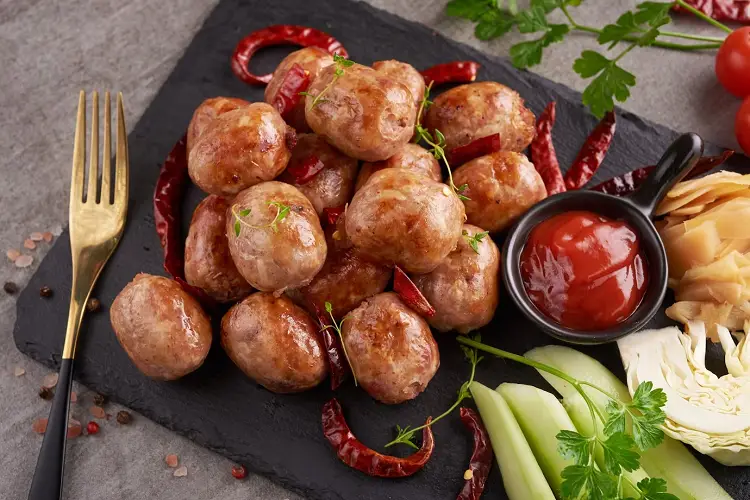 Source: Freepik
Meat Substitutes: Vegan meat alternatives often rely on ingredients like soy and wheat gluten to replicate the texture of animal meat. While these ingredients can mimic meat, they may contain gluten, which is a concern for those with gluten sensitivity or celiac disease.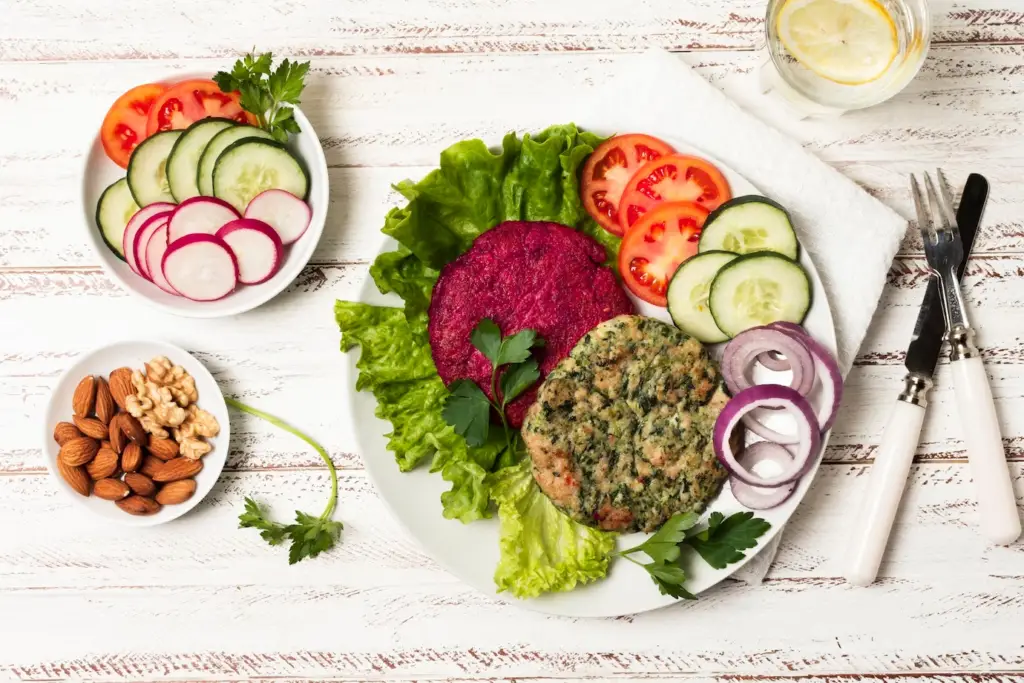 Things to Consider
When considering having red meat without gluten, here are the key points to keep in mind:
Avoid Gluten-Containing Meats
Stay away from meats that may contain gluten or have gluten-based additives. These include processed meats like sausages, salami, bacon, and hot dogs, as well as meat substitutes like veggie and soy burgers. You must avoid deli meats and ground meat with added wheat ingredients.
Moreover, you should be careful of meat options that are breaded or seasoned with sauces containing gluten. 
Check Frozen Meat Ingredients
When buying frozen meat, be sure to read labels for gluten ingredients. Avoid items like meatballs, fish sticks, chicken fingers, and breaded chicken wings that may contain gluten.
Identify Gluten Presence 
When purchasing meat options from stores, you also have the option to use a gluten detector. It claims to quickly determine whether the meat contains gluten. Individuals with sensitivity to gluten must have a gluten detector for their convenience and peace of mind.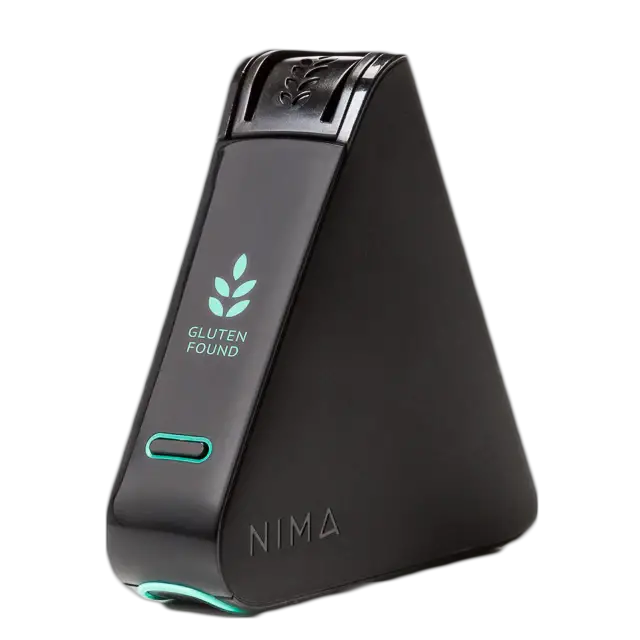 Source: Nima
Gluten-Free Diet Tips For Red Meat
If you have gluten intolerance or celiac disease, you should completely remove gluten-containing foods from your diet. Here are some simple tips to keep gluten-free meat options in your diet: 
Embrace Gluten-Free Alternatives 
There are plenty of delicious gluten-free choices. Enjoy beef, pork, lamb, and goat for a hearty meal. Game meats like elk, rabbit, and bison can offer a unique and flavorful experience. 
Moreover, you can opt for gluten-free poultry like chicken and turkey, along with seafood like shellfish, scallops, crab, and lobster, which are all fantastic choices.
Choose Minimal Ingredients
Opt for meat selections with minimal ingredients to reduce the chance of gluten or other unwanted stuff. Some brands with gluten-free options are: Applegate Natural, Bar-S, Boar's Head, Buddig Original, Butterball (most types), Dietz & Watson (except scrapple and bockwurst), Gallo Salame, Jennie-O, and Land O'Frost. 
Communicate Your Gluten-Free Needs
If you're dining out, make sure to inform the restaurant staff about your gluten-free requirements to prevent cross-contamination during meal preparation.
Cook at Home
Preparing red meat dishes at home allows you to have full control over the ingredients used and minimizes the risk of gluten exposure.  
Avoid Gluten Cross-Contamination 
To prevent gluten cross-contamination while handling red meat, use separate slicers, knives, spoons, and bowls designated for gluten-free use. Wash hands thoroughly and clean work surfaces before preparation. Check labels for gluten-free products and avoid using gluten-containing marinades and sauces. 
Is It A Good Idea to Choose a Gluten-Free Diet?
Well, if you do not have a medical condition like celiac disease, following a gluten-free diet may not be beneficial for your health. 
A study comparing regular and gluten-free food found that gluten-free options are not healthier. They often contain more saturated fat, sugar, and salt, while being lower in fiber and protein. Moreover, gluten-free products tend to be significantly more expensive, about 159% more costly than regular foods. 
While some similar alternative like lunch meat is gluten-free, you still can't be too certain about it. 
Therefore, for those without specific medical reasons, there is no need to avoid gluten in their diet.
Frequently Asked Questions
Do Gluten Concerns Extend To Diverse Meat Preparations?
Gluten concerns typically do not extend to diverse meat preparations as long as the meat itself is naturally gluten-free. However, you should be cautious with processed or marinated meats, as they might contain gluten-containing ingredients. 
Is milk gluten-free?
Regular cow's milk doesn't have gluten in it. Gluten is a type of protein found in some grains, but not in milk. So, if you want a gluten-free drink, plain cow's milk is a safe choice. But, try to avoid flavored or processed milk, as they might have extra stuff added, which could contain gluten. 
Does Gluten-Free Mean Halal?
Gluten-free foods are okay for halal diets because they don't have any special halal or haram gluten. But remember halal means food that's allowed in Islamic law, while gluten-free means it has no gluten.
Final Words
When you're on a gluten-free diet, you can enjoy the deliciousness of fresh-cut red meat. There are also many other meat options, like chicken and fish that can make your gluten-free meals even more enjoyable. But be careful and pay attention to the ingredients in your red meat.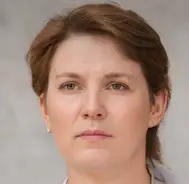 Latest posts by Leah Greenstein
(see all)