You probably bought a pellet grill because of all the unique flavoring benefits it can provide, right? However, after using it a few times, the results might not have been suitable for your needs right?
So, what is the best way how to get more smoke from a pellet grill? These include working on your technique, never foil wrapping your meat, or using overly sugary or acidic spices. You also have to check your grill for any damage such as leaks regularly.
There are various factors to consider in getting more smoke from a pellet grill.
Things You Should Know About Smoke In Your Pellet Smoker
There are various things you have to consider about the smoke in your pellet smoker. One reason bbq professionals recommend using these resources is that they provide excellent air regulation benefits.
You will find it easy to load these units with your food, customize the temperature, and let it do the rest!
Pellet smokers also provide the advantage of improved smoke quality. A few smoker tricks should help set you in the right direction to using a good smoker.
Do Pellet Smokers Produce Sufficient Smoke?
Pellet smokers usually struggle with producing varied and rich smoke levels. However, there are various solutions you can consider. It relates to the pellet type you want to use. 
The best pellets are the types that guarantee efficient burning times. Hickory wood pellets are also commonly used in bbq setups. That is because Hickory wood produces a rich flavor making it perfect for meat cuts.
So, Which Pellet Smoker Produces the Most Smoke?
Our research shows that the best pellet smoker is the Lumber Jack Competition Blend Grilling Pellets. 
These pellets have a diameter that provides an excellent surface area for ideal burning. This produces high-quality smoke. The makers of these pellets also leave the bark on the wood, where most of the smoke will originate.
What are Some of the Best Smoke Flavor Pellet Grills
Here is a list of the best smoke pellet grill you can find on Amazon:
How To Pick the Best Peller Smoker for Optimal Smoke?
There are various ways of choosing a suitable smoker for high-quality smoke. The two most common types are the vertical and horizontal smoker types. 
Our research has shown that two smoker brands stand out from the other units on the market. They include:
Smoker Brand #1. Traeger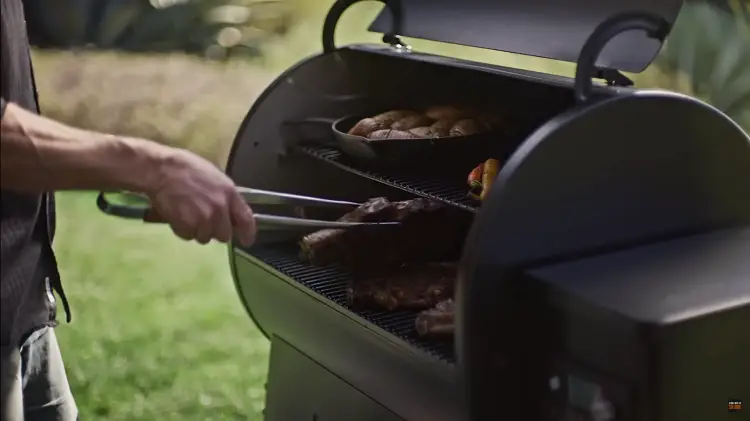 We start this list with the Traeger Grill. The company was formerly known as TGPX holdings, producing a diverse array of wood-fired cooking grills. 
Most of these grills are for outdoor cooking and sell various other accessories you can use for grilling. 
These include recipe books, grill accessories, and covers. The brand diversity of products from the brand makes it easy to attain rich food flavors – regardless of the recipes. 
One of the common features among these modes of pellet smokers is the "Super Smoke Mode." It's a handy feature that ensures the grill can function in a cycle. It's a cycle involving timed smoke releases for the best results. 
Smoker Brand #2. Pit Boss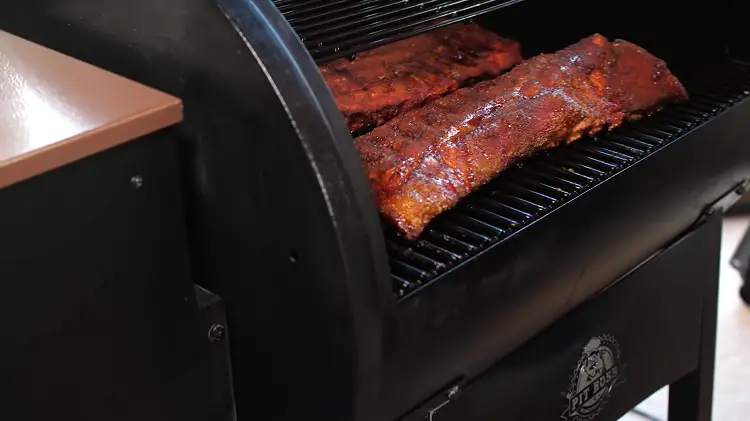 The next contender on this list if the Pitboss brand, which was initially a subsidiary of Dansons INC. 
This was a top manufacturing company with a fixed approach to providing value. Aside from wood pellet grills, the company also produces various other grill types. 
These include the gas, charcoal, and electric types. That said, Pitboss serves an encompassing role other than just being a regular smoker service. 
Like Traeger, the brand also sells various other accessory types. These include griddles, pellet fuels, and spices. Fortunately, we have identified how to get more smoke from pit boss grills in the guide below.
What are the Ways of Increasing the Intensity of Smoke from A Pellet Smoker?
You can use various ways to increase the intensity of smoke from a pellet grill. Here are some of them:
Tip #1. Work on Your Technique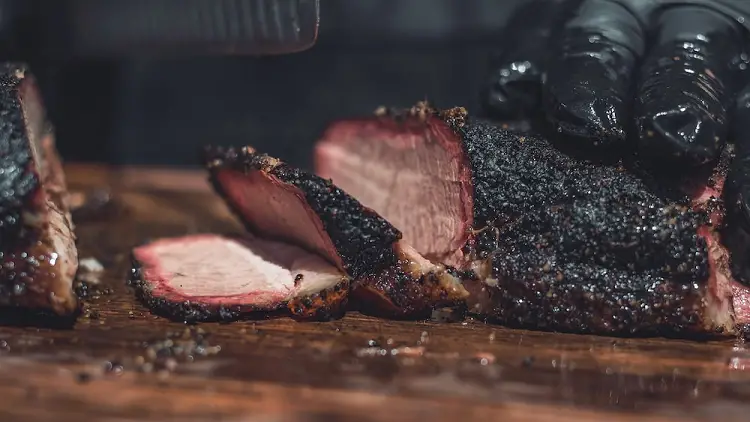 We recommend you work on your smoking technique and be patient. Using your pellet smoker regularly improves your ability to produce well-cooked food.
One of the best tips for beginner pellet smoker users is maintaining the right temperature. We have noticed that the 250 degrees should be a benchmark for trying out any grill you own.
Doing this ensures the grill won't have to get excessively hot. It also increases the amount of time the meat spends on the grate, thus helping to improve its quality. 
However, this won't dry out the meat. If this concerns you, consider setting a water pan on the grill to help maintain the moisture levels.
Tip #2. Experiment With Different Wood Pellets to Get More Smoke
Wood pellets work well for various functions other than just igniting fires. You can also use them to produce flavor, and increase the quality of the smoked food you want to prepare.
We recommend you go for the best quality pellets for the best results. Many cooks like filler-free types, because they produce excellent smoking results.
You can also combine different wood pellets for a better smoking result. A good example you can start with is the Traeger pellets. The brand offers various pellet types that should be perfect for your grilling needs. 
Tip #3. Consider Adding a Smoke Generator Tube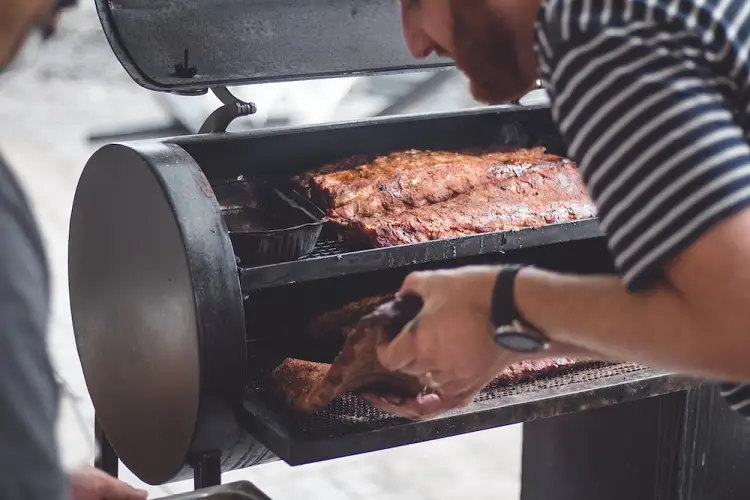 Smoke-producing tubes are also excellent for improving the smoke quality produced by your pellet smoker. 
Many cooks also refer to them as smoke tube for pellet grill, and you can also set them inside your grill for improved smoke quality. 
One advantage of using smoker tubes is that you dont have to increase the heat it produces. So, using the grill at your desired temperature should be an excellent option.
Smoker tubes also have various innovative features. A good example is that they can hold many wood pellets. Plus, the traditional smoke generator tube can produce continuous smoke in over five ways. 
Tip #4. Never Wrap Your Meat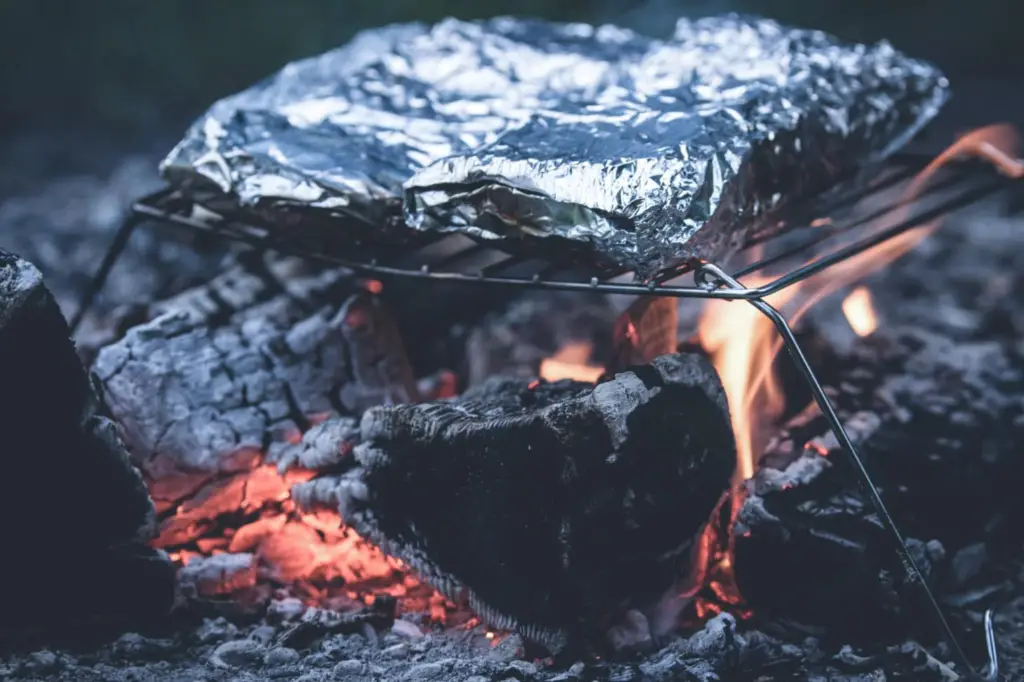 Source: Unsplash.
Wrapping meat or food in aluminum might be a common barbequing method. The idea behind this approach to food preparation is to help maintain the juices of the meat.
However, this works against the benefits of a wood pellet smoker. It stops the smoke from penetrating the meat and reduces the smoke ring's occurrence.
So, if you want to improve the flavor of your meats when using a pellet smoker, avoid wrapping your meat in foil. The best alternative is to settle for a smoker box, a common alternative among savvy grillers. 
Do Pellet Smokers Give a Smoke Ring?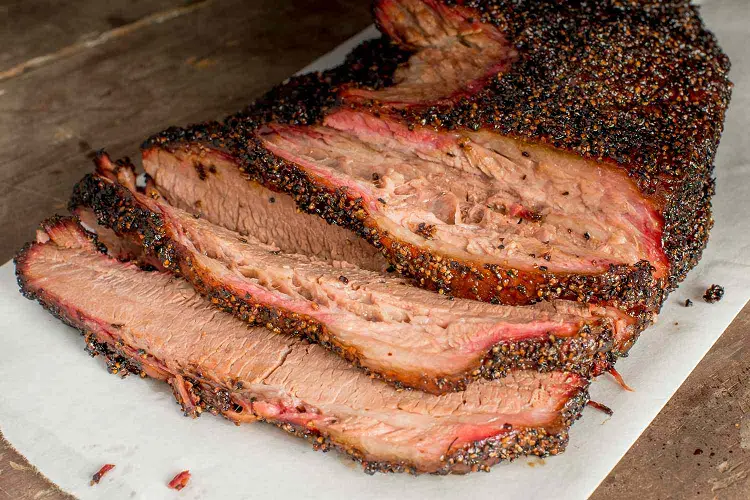 Yes, pellet smokers come with a smoke ring. It refers to when carbon dioxide and nitric oxide get through the meat, which creates a smoke ring. 
It happens because of the presence of a substance known as Myoglobin. It is an oxygen molecule that exists in the muscle tissue. 
Myoglobin helps provide the unique color of meats. Setting your meat in a pellet grill can help create a smoke ring. Here are some tips to get a better smoke ring:
Use high-quality pure hardwood pellets. These provide a higher concentration of nitrogen, which helps produce a better-quality smoke ring. 
Ensure the wood pellets stay dry. Wet pellets can lead to smoldering issues. Ensure you remove the unused pellets from the hopper. Leaving them in the hopper can lead to rotting, producing a sour taste.
Set your grill at a low temperature for the first few minutes. Doing this helps ensure the meat absorbs sufficient nitrogen. This gas is essential for the smoke ring quality. 
Remove unwanted fat and tissue. Trim as much fat and tissue as possible from your meat. It helps improve the meat's exposure to heat and gases. 
Use the correct meat dry rub. We recommend you avoid using dry rubs that are overly salt or acidic. These products can compromise the smoke ring quality. Instead, go for the types made using herbs like thyme.
Reasons Why My Pellet Smoker Isn't Smoking
There are some rare cases when your pellet smoke won't function as required. There is always a likelihood that your unit won't be producing sufficient smoke. Many grillers have referred to this as the "pellet grill not producing enough smoke issue."
One reason for this can relate to the mechanical aspect of pellet grills. You must realize that pellet grills usually work by delivering indirect heat instead of direct heat. 
You might also come across a common mistake of thinking that searing might produce added smoke. However, the more a smoker heats, the less smoke it will produce.
One way to ensure your smoker produces sufficient smoke is to ensure the temperature is low and right. We recommend you set the temperature to around 250 degrees Fahrenheit for the best results. 
PRO TIP! Take a look at this guide that details using pellet smokers correctly. Here is the video Ultimate Guide to Smoking Meat on a Pellet Grill – Prohome Cooks.
Frequently Asked Questions
Why Does My Pellet Grill Not Smoke as Much?
There are various reasons why your pellet grill might not produce smoke as much. It could be due to your technique, poor-quality pellets, or damage to your grill. You have to be thorough to ensure your pellet smoker functions efficiently.
What Temp Produces Most Smoke on Pellet Grill?
The best temperature for producing the most smoke on a pellet grill is to cook at low temperatures. You can expect temperatures of up to 225 degrees Fahrenheit to be perfect for the meat preparation process.
How Do I Get More Bark in My Pellet Grill?
There are various ways you can get more bark in your pellet grill. You can start by trimming off excess fat, never placing your meat in a pan when in the smoker. You can also avoid sugary rubs and never spritz your meat for the first 2 hours of smoking. 
At What Temp Do Pellets Smoke?
The best temperature for smoking pellets averages between 225 and 250 degrees. It's important to ensure that low temperatures are essential for ensuring a slow burn and smoke release of the pellets.
Do Pellet Grills Smoke at 300?
Pellet grills produce high-quality smoke at the 200 to 250 Fahrenheit make. Anything over this level could be overworking your grill and cause significant compromise in the meat quality.
Do Pellet Smokers Make Enough Smoke?
Yes, pellet smokers produce a large amount of smoke. The quality and amount of smoke also depend on various factors. These include the performance of the grill, the pellet quality, and your grilling experience.
How Much Should a Pellet Grill Smoke?
Expect a pellet grill to smoke an average of 1-2lbs per hour and at the 250 degrees Fahrenheit mark. The smoke it produces also depends on the results you expect and the quality of the meat or the grill.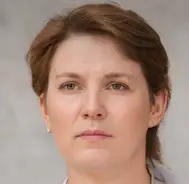 Latest posts by Leah Greenstein
(see all)