Impossible meat is not completely gluten-free. Products such as Impossible beef, Sausage, Meatballs, and Pork do not have any gluten in them. However, Impossible Chicken contains gluten-containing ingredients such as wheat flour.
That's not everything. While identifying the presence of gluten in foods, you also need to know details about the primary sources of gluten. Explore the whole article to find out whether impossible meat is gluten-free and other relevant factors. Let's begin!!
Key Takeaways
Is Impossible meat gluten-free?
Identifying gluten-free meat
Ways to avoid gluten-containing foods
What Makes Impossible Meat Gluten-Free
Impossible Foods offers five meat products. These are Impossible Beef, Sausage, Meatballs, Pork, and Chicken. All products are made from plant-based meat alternatives. 
Now, Impossible Beef, Sausage, Meatballs, and Pork are devoid of gluten. On the contrary, Impossible Chicken includes components like wheat flour, making it unsuitable for a gluten-free diet.
Let's analyze the facts now! We will go through all the ingredients of each product and check if there's any sign of gluten. 
First, let's look at the common ingredients that all products share.
Water
Salt
Soy Protein Concentrate
Sunflower Oil
Coconut Oil
Methylcellulose
Yeast Extract
Natural Flavors
Cultured Dextrose
Food Starch Modified
Mixed Tocopherols (Antioxidant)
Soy Protein Isolate
Soy Leghemoglobin
Next, we have listed the unique ingredients that each product has in the following table.
| | |
| --- | --- |
| Types of Impossible Meat | Unique Ingredients |
| Impossible Beef | Soy LeghemoglobinL-tryptophan |
| Impossible Sausage | SpicesOnion PowderGarlic PowderCitric Acid |
| Impossible Meatballs | Dried OnionDried GarlicHydrolyzed Soy Protein |
| Impossible Pork |       No unique ingredients |
| Impossible Chicken | Wheat FlourPlant Protein (Soy)Yellow Corn FlourThickenersRice FlourModified StarchFlavouringsWheat GlutenColoursDried YeastRaising Agents  |
So judging from the table, you can clearly identify which impossible meat product has gluten. While other Impossible products are gluten-free, Impossible Chicken contains wheat flour and wheat gluten.
Now, let's get to know each product a little better. It will give us a better understanding of whether they are gluten-free or not.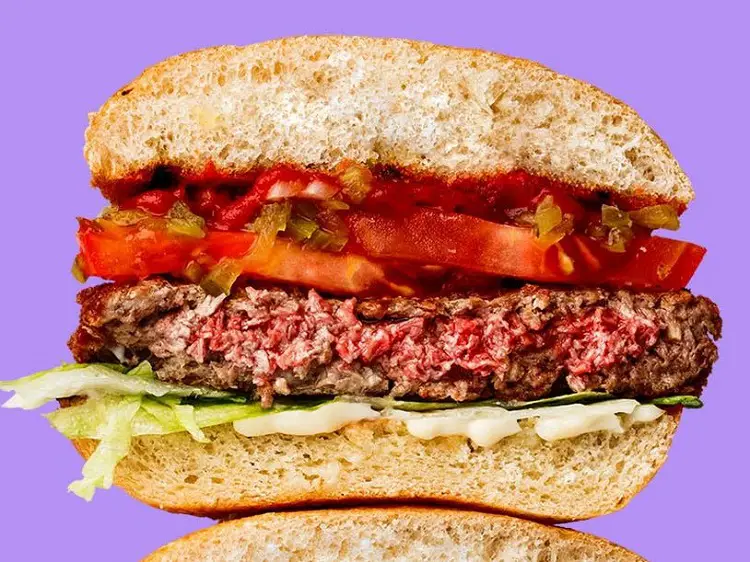 Source: Impossible Foods
Impossible Beef
Impossible Beef is a blend of plant-based proteins, flavors, fats, and binding agents. 
Here's a brief overview:
The protein comes from soy.
The flavor is derived from heme, which is produced by modifying yeast with the soy leghemoglobin gene extracted from soy plants.
Sunflower and coconut oils supply the fat, ensuring a sizzling cooking experience.
Binding agents such as methylcellulose and food starch are incorporated to maintain its structure. As a result, you can create various dishes such as meatballs, kebabs, patties, and beyond.
Impossible Sausage
Impossible sausage has the savory taste of fresh sausage, fully seasoned with a herbaceous and peppery bite. Similar to other Impossible products, Impossible sausage shares many familiar ingredients. 
While soy protein concentrate offers protein; sunflower and coconut oil contribute fat. In addition, the inclusion of soy leghemoglobin delivers a meaty flavor.
Again, Impossible Sausage uses all plant-based ingredients and does not have gluten ingredients like wheat. So, it is safe for a gluten-free diet.
Impossible Meatballs
Impossible Meatballs are manufactured with a combination of Impossible Beef and Impossible Sausage. You should note that both of these are made from plants as already discussed. 
Therefore, Impossible Meatballs are safe to eat for people avoiding gluten. 
Impossible Pork
Impossible Pork is a blend of plant-based elements like soy, coconut oil, and sunflower oil. It's free from gluten, animal hormones, and antibiotics. 
In comparison to traditional pork from pigs, Impossible Pork contains 37% fewer calories. It also has 59% less total fat while maintaining similar protein levels.
As an added benefit, this popular product does not have any gluten. 
Impossible Chicken 
Like other Impossible products, Impossible Chicken is made from plant-based ingredients. However, it also uses wheat flour for golden-brown breadcrumbs which gives it a crispy coating.
Because of the use of wheat, Impossible Chicken is not gluten-free. So, you should not mistake it for other gluten-free Impossible Meat products.
Now you have in-depth knowledge about the Impossible Meat products. But can you be sure you are consuming gluten-free foods the next time you dine in a restaurant? 
Well, let's learn how you can identify gluten-free meat in the easiest way.
How to Identify Gluten-Free Meat
To identify gluten-free meat, first you need to know about the sources of gluten. Also, having a good idea of common gluten-containing foods will be very beneficial.
Know The Sources of Gluten
The first step to identifying gluten-free meat is to know details about gluten and its sources. 
Gluten is a protein found in grains. It helps hold food together and makes it stretchy, like when a pizza dough is stretched by a cook. If there's no gluten, the dough would tear easily.
The primary sources of gluten are wheat, barley, and rye. Other examples of grains with gluten include wheat berries, spelt, durum, emmer, semolina, graham, and Khorasan wheat. Oats are usually gluten-free, but they can sometimes have gluten if they are processed with the grains listed before.
However, researching different foods is essential while maintaining a gluten-free diet. So, knowing whether crab meat is gluten-free can be beneficial to you.
Identify Common Foods That Contain Gluten
Learning about common foods can be very beneficial in identifying gluten-containing foods.
Here are the food items that are known for having gluten: 
Bread: Most bread varieties, including rolls, buns, bagels, and biscuits, contain gluten unless labeled "gluten-free." 
Pasta: Traditional wheat-based pasta like spaghetti and fettuccine contains gluten. Alternatives made from rice or legume flours offer gluten-free choices.
Cereal: Many cereals have wheat, and oats can be cross-contaminated. Unless marked gluten-free, oats and cereals should be checked for gluten content.
Beer: Regular beer contains gluten due to malted barley. Gluten-free beers, often made from alternative grains, are suitable for those avoiding gluten.
Snacks: Crackers, pretzels, and certain chips often use wheat flour, making them gluten-containing snacks. Look for labeled gluten-free options.
Soup: Wheat flour is used as a thickener in many canned soups. Gluten-free premade or homemade soups are better choices for those avoiding gluten.
Baked Goods: Indulgent treats like cakes, cookies, and pastries contain gluten, as it provides their texture. Gluten-free flours and mixes enable baking without gluten.
So, if you want to maintain a gluten-free diet effortlessly, pay special attention to the foods you are consuming.
How to Avoid Gluten-Containing Foods
Trying to maintain a gluten-free diet? Then, it is crucial you know how to avoid foods with gluten. 
In this section, we will discuss the most effective steps you need to take to avoid gluten-containing foods. 
Read the labels Properly
Make a habit of reading the product labels and checking the ingredients list. It helps in knowing whether a certain food item has gluten in them.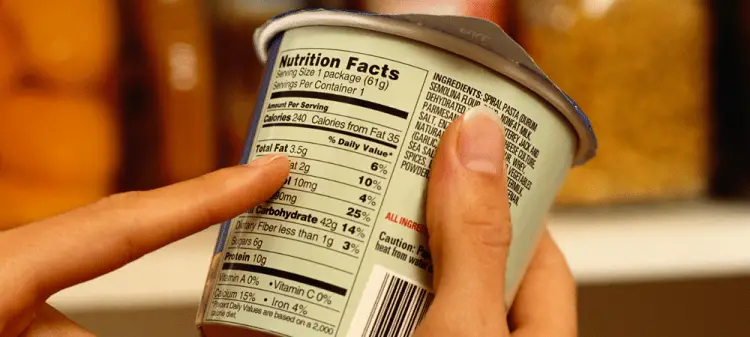 Source: University Of Nebraska–Lincoln
While inspecting the label, look for gluten sources such as wheat, barley, or rye. Also, try to know the different forms of these gluten sources. For example, wheat comes in many forms cush as wheat berries, semolina, graham, and so on. 
Moreover, ingredients with gluten can show up on labels using their scientific names, which are in Latin. The following words are the most frequently used Latin names for wheat, barley, and rye. If you see any of these names mentioned, it means the product has gluten:
Triticum vulgare (wheat)
Triticale (a mix of wheat and rye)
Hordeum vulgare (barley)
Secale cereale (rye)
Triticum spelta (spelt, a kind of wheat)
Now you know about gluten, its common sources, and alternative names. So, you are already more than halfway through identifying gluten-free meat accurately.
Communicate with the Seller
Whether you are dining at a restaurant or buying products for cooking, you can always inquire about the products. If you are not sure about the ingredients, make sure to ask the seller or the restaurant owner.
Look out for tricky ingredients
Sometimes products don't have proper labels. So, if a product does not specify 'gluten-free' on its label, try to avoid it. Some examples can be hydrolyzed vegetable protein, modified food starch, vegetable protein, glucose syrup, and so on. 
Prevent kitchen cross-contamination
Cross-contamination can happen very frequently in the kitchen if proper steps are not taken. 
For instance, while preparing food, crumbs may linger on cutting boards or shared toasters. So, make sure to wipe the counters regularly. Also, clean the gluten-free dishes with a different sponge. 
Additionally, you can line baking pans with parchment paper or foil and wrap gluten-free bakery in foil.
Frequently Asked Questions
Is Impossible Meat Vegan?
Yes, Impossible Meat is vegan. Because, all of its ingredients are plant-based and free from animal products. So, for a vegan diet, Impossible Meat is a great option.
Is Impossible Burger Gluten-Free?
Yes, Impossible Burger is gluten-free. Because, the ingredients used in the product do not contain any grains such as wheat.
Is Impossible Meat Healthy for Diabetics?
Yes, Impossible Burger is healthy for diabetics. As the ingredients are mostly plant-based, it can lower the risk of type 2 diabetes.
Closing Words
Now the mystery is solved! You know the answer to whether Impossible Meat is gluten-free.
While Impossible Beef, Sausage, Meatballs, and Pork are gluten-free, Impossible Chicken is not. So, don't consider all Impossible Meat safe for a gluten-free diet. Refer to our article for a full guide if you are ever in doubt.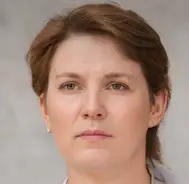 Latest posts by Leah Greenstein
(see all)