Yes, gyro meat is naturally gluten-free. Since it comes from lamb meat and beef which does not contain any gluten. So, if you have celiac disease or want to avoid gluten related food, you can safely consume gyro meat. 
So in this article, we will briefly explain "Is Gyro Meat Gluten Free or Not"? As this food is very much popular and common for daily consumption. 
Key Takeaways:
Answering whether gyro meat is gluten free or not
Find out instances when gyro meat is not gluten free
Discovering the health benefits of gyro meat
Sharing the recipe for a gluten free gyro meat
Listing the healthy alternatives to Gyro Meat. 
Decoding Gluten in Gyro Meat
Yes, gyro meat is gluten free.This is how the Greeks introduced it to the world. Apart from this, there are no gluten ingredients. 
When Is Gyro Meat not Gluten Free?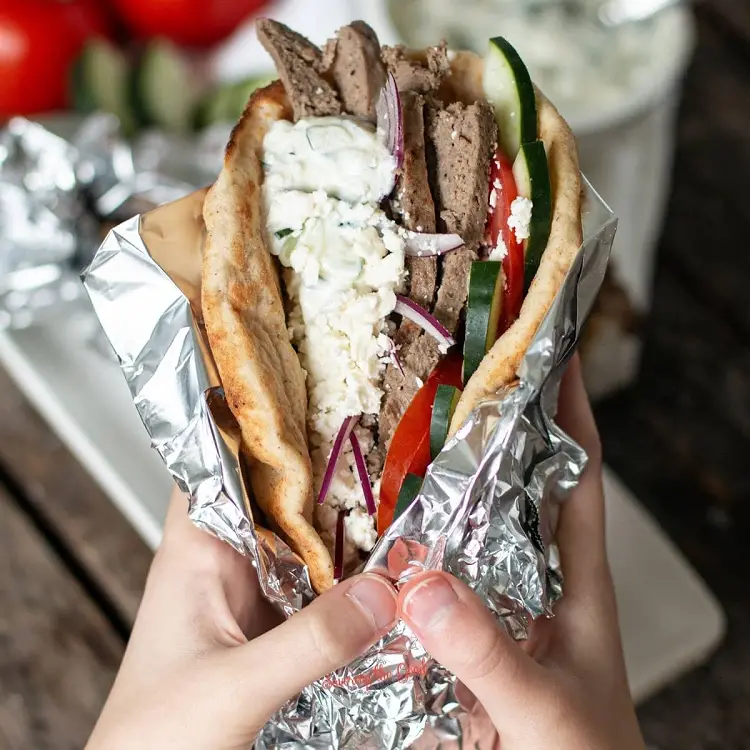 Source: Savoring the Good
Just like hamburger meat, gyro meat is gluten free. But sometimes some restaurants may use breadcrumbs or cereal binders for making their gyro meat. Those ingredients are not gluten free. Also, gyro meat of some brands like Kronos and Daphne's beef and lamb gyro meat are not gluten free.
However, make sure about the ingredients in gyro wrap. If it contains pita bread, you need to be careful. Pita breads are made with wheat flour which are high in gluten. 
Is Gyro Meat Healthy?
Yes, gyro meat is healthy. Here are some key factors given below:
High in protein: Gyro meat contains enough protein. 13 grams of protein produced from 50 grams of gyro meat is enough to fulfill your daily protein requirement.
Low in fat: Gyro meat has less fat than other kinds of meats like steak or bacon. Other than any meat gyro meat has low cholesterol content levels spike than other fatty meats can.
Rich in Vitamins and Minerals: Various essential vitamins and minerals also exist in gyros.
Vitamin B12 – Contributes to the synthesis of red blood cells in the body.
Iron – Helps to distribute oxygen to the whole body.
Zinc – Boosts the healthy immune function.
Magnesium – Helps to make bones more strong.
These elements combined make this meat healthy for any person. In addition to this if it is made with red meat, then it can also be gluten free. 
Here is the nutrition breakdown of 100 gms of a gyro wrap
Total Calories – 151
Total Fat – 2.29 g
Saturated Fat – 0.739 g
Trans Fat – 0 g
Polyunsaturated Fat – 0.322 g
Monounsaturated Fat – 0.825 g
Total Carbs – 19.77 g
Dietary Fibre – 1.1 g
Sugar – 1.92 g
Protein – 11.88 g
Sodium – 281 mg
Cholesterol – 14 mg
Analysis of the Nutritional Value of Gyros
Gyro meat nutrition is difficult to list because there are so many producers. So here we pick some gyro meat options as an option that can be purchased at the supermarket or online.
Kronos Authentic Gyros Slices:
Following are the list of ingredients for this product. 
List of ingredients
Beef
Water
Lamb
Breadcrumbs
Methylcellulose
Canola oil
Cereal binder (a symphony of wheat flour, rice flour, oat flour, corn flour, and rye flour)
Salt
Seasonings (harmonizing onion powder, garlic powder, and soybean oil)
Cornstarch
Cellulose powder
Sodium gluconate
Spice extract
Sodium phosphate
Soy protein concentrate
Yeast extract
Nutrition Data (per 6 oz):
540 calories
44 g fat, a crescendo at 34% DV
100 mg cholesterol, a note at 17% DV
1420 mg sodium, a whisper at 3% DV
16 g carbohydrates, a hint at 3% DV
2 g fiber, a flourish at 4% DV
22 g protein
4% DV calcium
20% DV iron
Corfu Foods, Inc. Gyro:
The majority of premade gyro meat distributed by Corfu foods contains gluten in the form of wheat flour and breadcrumbs. The best part is that you will get a diverse set of gyro cones from Corfu Foods. This gyro meat is made of 80% of beef and 20% of lamb. 
Ingredients
Beef
Ammonium Chloride
Sodium glutamate
Lamb
Chopped onions
Powdered garlic
Water
Corn, wheat, oat and rice flour
Powdered onion
Breadcrumbs including wheat flour
Salt
Black pepper
Hydrogenated soybean oil
Oregano
Sugar
Sodium phosphate
Mint leaves
Nutrition Chart (per 6 oz)
540 calories
118 mg cholesterol
12 g carbohydrates
42 g fat
1320 mg sodium
28 g protein
Make Your Own Gluten-Free Gyro Meat
People with allergies can't take food outside, even though they can taste all kinds of delicacies.  
But here is the recipe for gluten-free gyro meat. Best part is that it tastes like the authentic traditional recipe. So, without wasting any time let's deep dive into the recipe.
Ingredients
1 pound of ground beef
1 tsp dried rosemary (ground)
1 pound ground lamb
1 tsp dried marjoram
Half onion (roughly chopped)
1 tsp ground black pepper powder
1 tbsp garlic (minced)
1 tsp dried thyme (ground)
1 tsp cumin powder
¼ tsp sea salt
Recipe methods
Step 1: The first step is to puree the onions in a blender. With a cotton cloth, squeeze out the water from the onions.
Step 2: Now mix up all the ingredients with the ground meat in a bowl. Marinate it in the refrigerator for one hour.
Step 3: Prepare the oven to 325°F by preheating. Pulse the meat mixture in a food processor until it reaches a sticky consistency. Ensure that the mixture is evenly spread in a loaf pan. 
Step 4: Take a moist cloth and line a roasting pan. Fill the roasting pan halfway with boiling water and place the loaf pan in the middle. Bake the dish for 45 minutes to an hour.
Wait until it reaches to 165°F. The meat will be done.
Video Recipe: How to Make Homemade Gyro Meat! (With ground lamb or ground beef, your choice!)
Healthy Gluten-Free Substitutes to Gyro Meat
When purchased from a restaurant or market, gyro meat is not usually gluten-free. But you get the gluten-free gyro meat if you just avoid wheat flour or oat flour.
Here is some other options to gluten-free meat:
Old Neighborhood Shaved Beef
Gyro meat is usually used at home for gyro sandwiches as steak stripe or beef. 
Ingredients
1 pound of ground beef
1 tsp dried rosemary (ground)
1 pound ground lamb
1 tsp dried marjoram
Half onion (roughly chopped)
1 tsp ground black pepper powder
1 tbsp garlic (minced)
1 tsp dried thyme (ground)
1 tsp cumin powder
¼ tsp sea salt
Plant Basics – Hearty Plant Protein Strips
The gyro meat is impossible to taste for vegans, but don't worry, plant protein strips make a gluten-free version.
Ingredients
De-fattened soybean flour
Frequently Asked Questions
What is Gyro Normally Made With?
Gyro is generally made of lamb, but it also comes with a combination of beef and lamb. In some cases, you will find chicken as well. 
Is Gyro Meat Processed?
Yes, gyro meat can be processed. But not always. Processed meat contains several preservatives that affect directly your health. Generally, gyro meat shouldn't be processed. But it is good for checking the ingredients of meat.
Is Gyro Meat Safe for Celiac Patients?
Yes, the gyro meat is safe to consume for celiac patients. However, if the gyro meat is not made in a gluten-free facility and has no gluten binders, proceed with caution.
Conclusion
This article demonstrates properly whether gyro meat is gluten free or not. As you already have reached this portion of the article that means you are a health conscious person. By maintaining the above information you can enhance your daily meat consultation.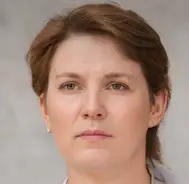 Latest posts by Leah Greenstein
(see all)