Owning and using a smoker can be a fulfilling experience. Aside from offering some of the best solutions for meat preparation, smokers are also easy to use. However, they also require the right approach to use. 
It's why this guide answers why there would be creosote in your smoker. It also identifies the possible hazards, and solutions for the problem. 
Ready to learn more? Let us begin….
Introduction to Creosote and Its Formation in Smokers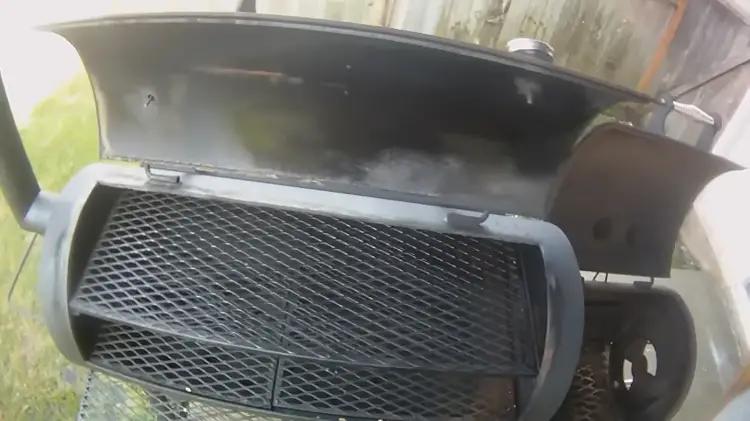 Creosote refers to a thick and oily substance that you will have when wood smoke goes through two key processes. These include the cooling and condensation process, which then sticks to the walls of a fireplace or smoker. 
The main components of creosote include tar and other chemicals. These can be harmful because they can contaminate your food. 
The creosote in smokers also develops when smoke mixes with natural oils in wood. It is a process that can fasten when people use green or damp wood. That's because they produce more smoke, which increases the build-up issue.
The creosote can also form when people use smokers for purposes like burning garbage or leaves. Wood that also fails to dry up adequately is also prone to the creosote development issue. 
The Dangers of Creosote Build-up in Smokers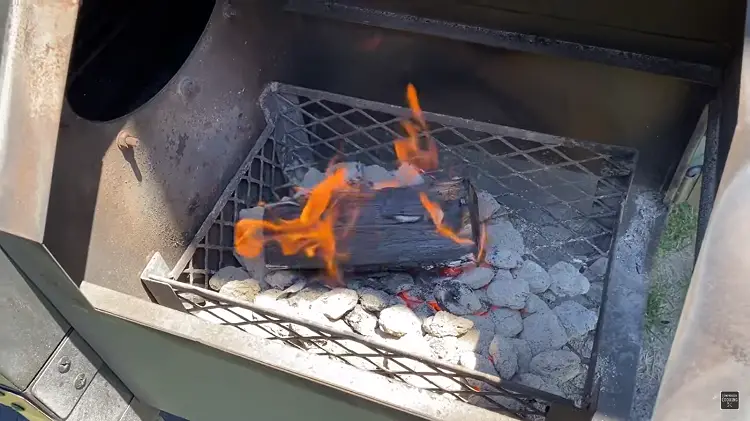 There are a few dangers associated with creosote buildup in smokers, including:
Danger #1. It Can Be a Fire Hazard
One key drawback of creosote in smokers is it's prone to flaming issues. That is because the creosote can accumulate in a tarry and oily form. Creosote is combustive material, especially when left to accumulate in dense amounts.
So, the best solution for using it involves using well-dried wood and picking the correct types. 
We have noticed that flavors like hickory and oak are common because they are hardwoods. However, the types like pine cedar are softwoods and likely to produce creosote.
Danger #2. Carbon Monoxide Poisoning
One other drawback of creosote in smokers is that it can reduce the oxygen amount produced by the smoker. It's an issue that can lead to carbon monoxide poisoning. 
One reason carbon monoxide is dangerous is that it's an odorless, colorless gas. Thus, poisoning from its consumption is highly likely. Some common poisoning symptoms can include coma, confusion, and headaches.
Aside from producing toxic gases, inhaling burn creosote poses a health risk. So, always have to be cautious with its presence in your smoker.
Danger #3. Food Damage,
The creosote accumulation can easily lead to food contamination issues. It will cause your food to have an unpleasant and bitter taste. We also noticed that food damage is among the main effects of creosote in a pellet smoker.
That is because creosote is an oily substance that burns to produce unwanted smoke. It is dark and tarry, which are some of the properties that contribute to its unusual taste. 
It does this by imparting a bitter or sour taste to meals. Plus, creosote can also cause foods like meat to become overly dry.
The Importance of Regularly Cleaning Your Smoker to Remove Creosote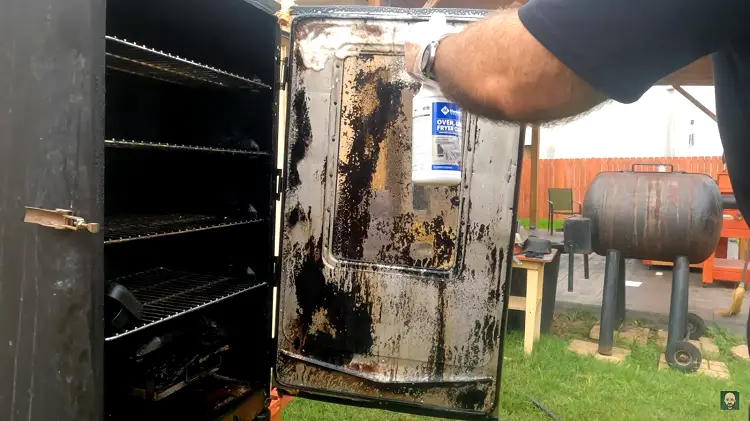 There are various reasons why cleaning your smoker regularly to remove creosote is essential. Some of these reasons include
It helps to maintain the food flavor. Cleaning your smoker regularly ensures flavors from items like wood chips don't get overpowered by the creosote. It will help ensure your food receives high-quality smoke.
Reduced fire risks. Creosote has been linked with increased cases of fires. Cleaning your smoker reduces the likelihood of fires occurring.
Improves air quality. The accumulation of creosote can compromise the smoker's air quality. Thus, this can eventually damage your food or make sitting close to the smoker unbearable.
Tips for Cleaning and Maintaining Your Smoker to Prevent Creosote Build-up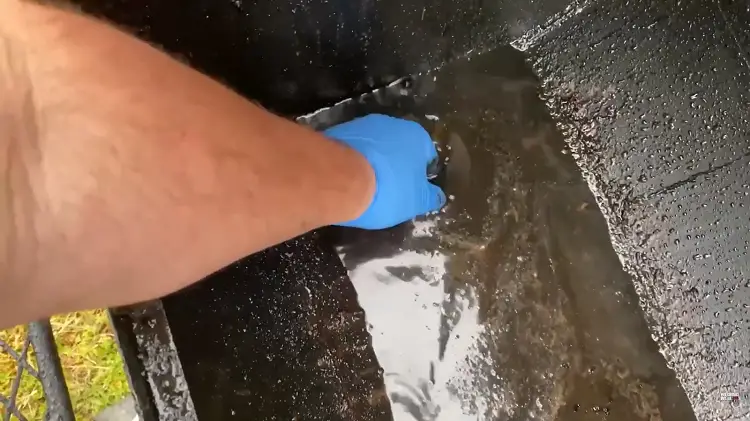 Here are some tips for cleaning and maintaining your smoker to stop creosote accumulation. We have also identified some products you need to simplify this process:
Ensure the smoker has good drafting. Drafting means free air that can move around your smoker. It helps improve the burning process's efficiency, thus reducing creosote's occurrence.
Clean the flue and chimney. These are important aspects of your smoker that help with the ventilation process. Clean them regularly using a brush and soapy water.
Avoid using unseasoned wood. That is because seasoned wood is well prepared and less likely to produce smoke.
Track the temperature of the smoker. Ensure you monitor the smoker's temperature for the best heating results.
Clean out any ash. Remove any ash from your smoker before cooking. It helps reduce the amount of creosote contaminants in your grill. Soapy detergent and some hot water are best for how to get rid of creosote in smokers.
Maintain the right ventilation. Check your smoker for proper ventilation because it helps improve the cooking process.
PRO TIP! Here is a good Youtube Video on creosote in smokers! "How to clean creosote out of your smoker in five minutes
Frequently Asked Questions (FAQ)
How Do You Get Creosote Out of a Smoker?
There are various ways of getting creosote out of a smoker. We recommend you use a wire brush, detergent, and hot water. Do this because creosote can stick on your grill, thus making it difficult to remove.
How Do You Avoid Creosote When Smoking Meat?
There are various ways of avoiding creosote when smoking meat. You first have to start with a clean smoker. A dirty and crusted smoke will produce creosote. You also have to avoid using softwoods or the types that haven't dried effectively.
What Does Creosote Taste Like?
Creosote will impart a bitter and over-smoked taste to your foods. It also causes issues like bitter aftertaste and can make food challenging to consume. Be on the lookout for these issues when preparing your meals.
Does Charcoal Produce Creosote?
Yes, charcoal might produce creosote. It is an oily substance in natural wood and can penetrate the air during the burning process. If you have a fire that burns well, your charcoal won't produce the creosote. Also, remember to go for high-quality charcoal – it helps with the creosote taste in smoker issue!
Is Breathing Creosote Harmful?
Yes, breathing creosote can be harmful, even on the skin. It can produce harmful carcinogens and toxic fumes that can cause damage to your breathing system. The damage can increase significantly, when exposed in closed rooms.
Should I Worry About Creosote?
Yes, you should worry about creosote. That is because it produces harmful fumes, damaging the breathing system. You must eliminate creosote at all points to ensure you are safe from any harm it can produce.
Will a Hot Fire Burn Off Creosote?
No, a fire won't burn off creosote because it's a thick and oily tar-like substance. You will need detergent and hot water to clean off this substance, especially if it's accumulated in large amounts.
How Do You Neutralize Creosote?
The best technique for neutralizing creosote is cleaning it using salt, dish soap, and hot water. Stir this mixture, then add some ammonia to the setup. Let it sit, and clean it after a few minutes for the best results.
Next time you encounter that thick black substance in your smoker – realize that it could cause significant harm. It could be harmful to your food, your health, and even the environment. So, ensure you address the creosote in smoker issue fast for the best results.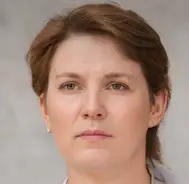 Latest posts by Leah Greenstein
(see all)