The Top Gluten-Free Lunch Meat Brands of 2023!
Common brands that offer gluten-free lunch meats are
Applegate Natural and Organic Meats
Armour Meats
Bar-S
Boar's Head
Buddig Original 
Butterball
Dietz and Watson
Gallo Salame
Jennie-O
Kunzler
Land O'Frost 
Trader Joe's
Wellshire Farms
These brands offer gluten-free lunch meats in different varieties within their product lineups.
For example, Applegate offers gluten-free lunch meats in its organic products and the Applewood Naturals lineup. 
However, you may have other questions on this topic. Keep reading till the end of this article to know the answers to all your questions.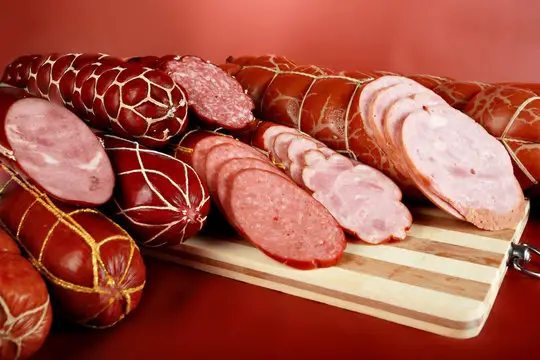 Source: stock.adobe
Key Takeaways
Brands that offer gluten-free lunch meats with labels.
Brands that offer gluten-free lunch meats without labels.
Tips for buying gluten-free lunch meats.
Gluten-free vegetarian lunch meat options.
Gluten-Free Lunch Meat Brands (Labeled)
The table below shows all the brands that offer gluten-free lunch meats as well as the number of their "gluten-free" labeled products, along with a purchasing platform, if you intend to buy them. 
Source: stock.adobe
Gluten-Free Lunch Meat Brands (Not Labeled)
The brands mentioned in this table usually don't use "gluten-free" labels on their products. 
Tip: Most of these brands may contain gluten ingredients. So, we advise you to avoid these brands. 
Tips For Buying Gluten-Free Lunch Meats
Although most of these brands offer properly examined gluten-free lunch meats, you should still double-check before opting to buy them. Here are a few tips to guide you for this:
Read the ingredients label (if there is any) for gluten-containing additives.
Be conscious about cross-contact to avoid gluten contamination from other sources.
Buy pre-sliced lunch meats to avoid cross-contamination from the deli slicers.  
Buy a lump of the gluten-free product and cut it yourself at home. 
Alternative Gluten-Free Vegetarian Meat Options
Preparing deli-style vegetarian meals is difficult if you follow both gluten-free and veg-based diets.
While many brands are famous for their gluten-free options, some vegetarian-meat brands have wheat-based content. Such as:
As a result, making their whole product line unsuitable for a gluten-free lifestyle.
If you really want to meet your protein requirements during a gluten-free, vegan diet, you can try:
Quorn Meatless Vegetarian Turkey Roast
Quorn Meatless Chicken Filets. 
Although these are not proper lunch meat alternatives, they do provide you with enough protein intake on your gluten-free and vegan diet. 
Frequently Asked Questions
Can Celiacs Eat Lunch Meat?
Yes, people with celiac disease can have lunch meats, but only if it is gluten-free. If you are a celiac buy only gluten-free lunch meats that are pre-packaged and labeled to ensure minimal gluten contamination. 
Are Cold-Cut Meats Gluten-Free?
Yes, all cold-cut meats are naturally gluten-free. But, gluten issues come with pre-sliced, flavored lunch meats that contain gluten-containing ingredients. 
What Gluten-Free Lunch Meat Brands Are Safest To Eat?
The lunch meat brands that offer the safest gluten-free meats include the likes of Applegate, Bar-S, Boar's Head, Buddig, Dietz and Watson, Jennie-O, Kunzler, Trader Joe's, and Wellshire Farms.
Final Verdict
In summary, checking which lunch meat brands are gluten-free can be exhausting, but, with the right guidelines, it can be easier. Ensure to check the labels and ingredients list for gluten-based content and avoid products with cross-contact possibilities.
We suggest you buy pre-packaged gluten-free lunch meats from the top brands to ensure a minimum level of gluten presence.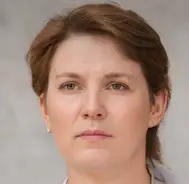 Latest posts by Leah Greenstein
(see all)