No, rice flour is not keto, due to its high carbohydrate content. If you're on a keto diet, your daily carb intake should be restricted to 50g a day. Rice flour contains 80g carbs per 100g serving. So, consuming rice flour while you're on a keto diet, can easily drag you away from your ketosis state. 
However, you might have other questions regarding rice flour and the keto diet. Keep reading till the end to know the answer to all of your questions. 
Key Takeaways:
In this article, you will get to know:
Why Rice Flour Is Not Suitable for Keto Diet?
If you are following a keto diet, it is only obvious for you to check rice flour's suitability with it. In this case, rice flour should be cross-checked with the nutrient requirements for an ideal keto diet. The following table shows these nutrient cross-checks:
| | | |
| --- | --- | --- |
| Nutrient  | Keto Diet Requirements(per 100g) | Rice Flour Content (per 100g) |
| Net Carbs | 5-10g  | 80g |
| Fat | 70-80g | 1-2g |
| Protein | 10-20g  | 5-7g |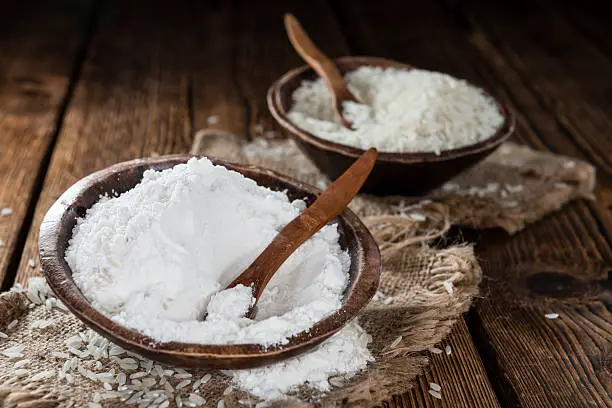 You can clearly see that rice flour doesn't give you the proper nutrients that an ideal keto diet needs. While a Keto diet requires you to consume much less net carbs per 100g, rice flour contains much more net carbs. And while keto demands more fat and protein, rice flour offers much less. 
So, it is plain and clear that rice flour is not ideal for your keto diet. 
What Are The Alternative Flour Options For Keto Diet?
If you are looking for other flour alternatives for your keto diet, here are some options for you:
As you can already see, all of these flours provide lower carb content than rice flour. But Oat Fiber and Psyllium Husk Powder have low carbs but no fat and protein per 100g. So, these might not be the best for a keto diet if you look for fat.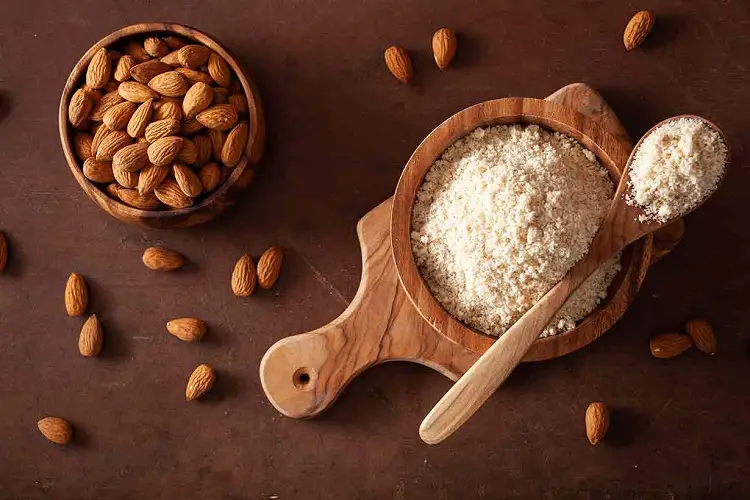 We suggest you use almond flour in your keto diet as an alternative option as it is used the most. Here are a few recipes you can try with almond flour:
How to Use Rice Flour in Keto Diet?
Although rice flour is not suitable, you may still want to use it in your keto diet. For this purpose, you can use homemade cauliflower powder as "keto rice flour". The keto rice flour is just regular cauliflower florets ground into powders, with a rice flour-like taste but with low carbs. 
If you have no time to make it yourself, there are many cauliflower powder products at stores near you. You can then use this cauliflower powder instead of regular rice flour in your daily cooking. Here are a few ways you can use it:
Baking: You can use keto rice flour to bake your favorite cakes, cookies, desserts, etc. 
Breading: You can use it as toppings for meats, fish, vegetables, etc. before cooking them. 
Thickening Agent: You can use it as a thickener in sauces, soups, gravies, etc.
Pizza Crust: You can make a low-carb pizza using this. 
If you don't know how to make a cauliflower pizza, here's a quick video to guide you: 
Frequently Asked Questions
What Is The Lowest-Carb Keto Flour?
Pork rind dust contains no carb content among the keto-friendly flours. It has 36g fat and 50g protein in a 100g serving size. However, Pork rind dust is not a great source of healthy minerals and vitamins. And it also contains high levels of calories, sodium, and saturated fat. 
Can I Use Baking Powder on Keto?
Yes, you can use baking powder in your keto diet. Baking powder has low-carb ingredients in it, making it suitable for keto recipes like cakes, cookies, pies, etc. It contains 2.4g calories, 363mg sodium, and 1.1g carbs. Also, it is free from fat and sugar and doesn't contain any fiber or protein. 
What Rice Has The Lowest Carbs?
Wild rice has the lowest carbs with net carbs of 32 grams in a 1 cup (164g) serving. Cooked wild rice contains almost 40 percent more and 30 percent fewer calories than brown rice. It is also a great source of healthy nutrients like minerals, vitamins, protein, fiber, and starch. 
Final Words
So, Rice flour is not keto-friendly due to its high carbohydrate content. Always keep your daily carb intake within the permitted range, if you want ideal results from your keto diet. Hope this article was helpful in providing you with relevant information.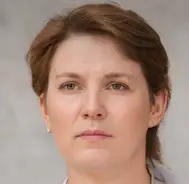 Latest posts by Leah Greenstein
(see all)