Due to its high refinement, oxidative stress potential, and omega-6 fatty acid content, peanut oil is not ideal for the keto diet. Even for its low-carb and high-fat nutrients, it's not good in a keto diet. Instead, you should opt for healthier oil alternatives while following a ketogenic diet. 
Wondering if peanut oil goes with the keto diet and how you can incorporate it into your keto diet? Find all the details in the full article.
Key Takeaways 
Does Peanut Oil Fit Into A Keto Diet?
Incorporating peanut oil into your keto diet is not a recommended choice. This is the most commercially available oil that undergoes a highly refined process involving high heat and chemicals. 
Unfortunately, this refining process removes essential nutrients from the oil and introduces harmful chemicals in their place. So, even the peanut oil contains low carb and higher fat that's good for keto, it can harm your keto diet. 
Since you should fuel your body with healthy fats during ketosis, better to skip peanut oil on your keto diet. 
What Are The Nutritional Contents Of Peanut Oil On Keto?
Here are the nutritional contents of per 100-gram peanut oil:
| | |
| --- | --- |
| Nutrients | Amount per 100g |
| Carbs | 0 g |
| Fats | 100 g |
| Protein | 0 g |
| Calories | 884 |
| Cholesterol | 0 mg |
| Dietary Fiber | 0 g |
What Are The Considerations When Using Peanut Oil On A Keto Diet?
It is important to take into account your fat consumption when following a ketogenic diet. The following are some important considerations when using peanut oil on a keto diet: 
Omega-6 Fat: Consuming too much peanut oil can cause inflammation because it contains omega-6 fatty acids. Too much omega-6 fatty acids increase the risk of inflammatory diseases like heart disease, obesity, and certain cancers.
Prone to Oxidation: Polyunsaturated fats in peanut oil are susceptible to oxidation when exposed to heat, air, sunlight, or moisture. Free radicals are formed during this process, causing damage to the body, leading to ageing, heart disease, and certain cancers.
Allergic Reaction: If you have a peanut allergy, you should avoid peanut oil to prevent any allergic reactions. 
Heart health: Consumption of peanut oil, particularly when it's heated for cooking, can lead to the formation of oxidized lipids. These oxidized lipids can attach to cholesterol-carrying particles in the blood. Thus contributing to the development of atherosclerotic plaques and increasing the risk of heart disease.
Association with Choric Disease: Peanut oil's high-linoleic content is also linked to other chronic conditions such as cancer, liver disease, and type 2 diabetes. 
How to Add Peanut Oil to Your Keto Diet?
If you still want to keep using peanut oil in your keto diet, follow these instructions: 
Understand Your Macros
Know your daily goals for fats, protein, and carbohydrates, before adding peanut oil to your keto diet. Usually, the keto diet focuses on high-fat, moderate protein, and low-carb foods. 
So make sure that adding peanut oil to your meals fits within the amount you're allowed to have each day. 
Ensure High Quality
When you're buying peanut oil for your keto diet, look for one that is made without any extra ingredients. Choosing high-quality peanut oil ensures you get the most benefits and helps you stick to your healthy keto eating plan. 
Use for Cooking
Peanut oil is a great choice for cooking because it has one of the highest smoke points among oils. Refined peanut oil can withstand a temperature of about 450°F, while unrefined peanut oil can handle around 350°F.
So, whether you use refined or unrefined, it is best for cooking methods like frying or roasting. But remember, refined peanut oil is preferred on your keto diet. 
Practice Moderation
Peanut oil is dense in calories; just one tablespoon typically contains around 120 calories and 14 grams of fat. So, be cautious about the amount you use while cooking.
Track Your Progress
As with any dietary change, monitor how your body responds to the addition of peanut oil. Everyone's body is different, so pay attention to how it impacts your energy levels, weight, and overall well-being.
What Are The Benefits Of Using Peanut Oil On A Keto Diet?
While not ideal for keto, peanut oil offers various nutrient benefits. If only used carefully, as mentioned above.
Vitamin E: Peanut oil is rich in vitamin E, a powerful antioxidant that protects against cell damage and chronic diseases. It also supports a strong immune system, aids in red blood cell formation, and assists in cell signalling. 
Moreover, it may help prevent age-related mental decline.
Improve Insulin Sensitivity: The monounsaturated and polyunsaturated fats in peanut oil can help regulate blood sugar, especially advantageous for individuals with diabetes. Studies show replacing saturated fats with polyunsaturated fats can notably lower blood sugar levels and enhance insulin sensitivity.
What Oil Options Are Best For A Keto Diet Plan?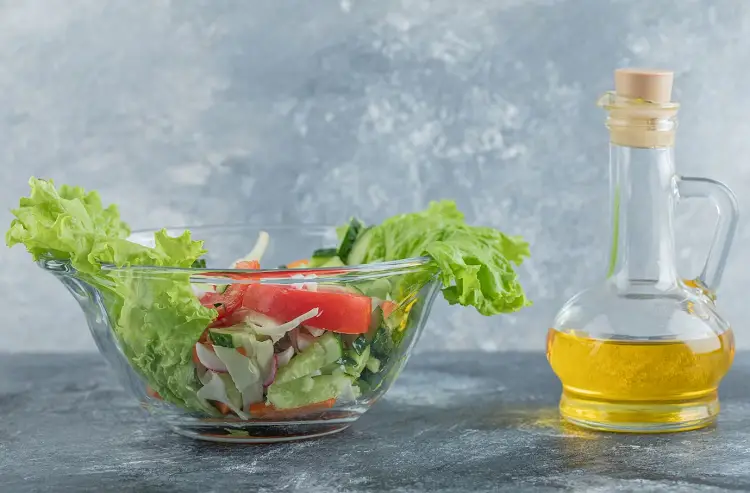 Here are some excellent oil choices for a keto diet include:
Coconut oil: Coconut oil has high saturated fat, suitable for low-temperature baking and cooking but may raise LDL cholesterol levels.
Olive oil: Olive oil is widely regarded as one of the healthiest oils. Extra virgin olive oil is best for dressings and cooking at low temperatures.
Avocado oil: Avocado oil has a high smoke point of 500°F, making it perfect for sautéing and frying. However, it can be more expensive compared to other oils.
Butter: Butter adds a delightful taste to dishes, but it should not be used for high-heat cooking.
Ghee: Ghee is clarified butter with milk proteins removed, making it suitable for high-heat cooking.
Animal fats: Animal fats (bacon grease, lard, tallow, duck fat) are great for high-heat cooking and roasting. But don't forget to consume in moderation due to their high saturated fat content.
Sesame oil: Contains essential fatty acids, with a medium-high smoke point for sautéing and frying.
Hazelnut oil: Strong and flavorful, great for keto-friendly baking and as a marinade or salad dressing.
Walnut oil: Rich in omega-3 fatty acids, suitable for low-heat cooking and desserts.
What Oils You Should Avoid on A Keto Diet?
Here are a few oil options that you should avoid when following the keto diet: 
Vegetable oil: High in omega-6 fatty acids. 
Soybean oil: High in omega-6 fatty acids. 
Safflower oil: High in omega-6 fatty acids. 
Corn oil: High in omega-6 fatty acids. 
Canola oil: Highly refined and high in omega-6 fatty acids. 
Extra Tips 
If you want to try the keto diet, get a keto diet plan and follow it closely. Here are a few keto diet plan options:
Frequently Asked Questions
What Are The Best Keto Oils For Deep Frying?
The best keto oils for deep frying are those with high smoke points and low levels of polyunsaturated fats. Good options include avocado oil, olive oil, coconut oil, and ghee. These oils can withstand high temperatures without breaking down and are suitable for deep frying. 
Is 100% peanut oil healthy?
Yes, peanut oil contains heart-healthy monounsaturated fats, making it a better option than refined vegetable oils. Studies indicate that including peanut oil in your diet can help reduce LDL cholesterol levels, commonly known as "bad" cholesterol.
Are Peanuts Keto-Friendly?
Yes, peanuts are generally considered keto-friendly as they are low in carbohydrates and high in fat and protein. But, you should consume them in moderation to stay within your daily carb limit on the ketogenic diet.
Closing Words
Selecting the right oil and using it appropriately is crucial while on the keto diet. With the concerns like high refinement and increased omega-6 fatty acids in peanut oil, you should avoid it from your keto diet. But, if you still wish to include it, do so under proper guidance and usage.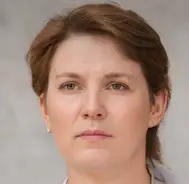 Latest posts by Leah Greenstein
(see all)