Iceberg lettuce is a good option for keto. Because of its nutritional profile and its benefits. It's low in net carb and calories and is a good source of vitamins and minerals. Iceberg lettuce can be incorporated into the keto diet by making wedge salads and 7-layer salads. 
We've discussed all this information in detail in this article. So stick with us to find out more. 
Key Takeaways
Is Iceberg Lettuce Keto?
Iceberg lettuce is suitable for a keto meal since it is low in net carbohydrates. The fiber content is subtracted from the overall carbohydrate content to get net carbohydrates. 
The ketogenic approach is a diet high in fats and low in carbohydrates. This has been proven to offer a variety of health advantages, including losing weight and better control of blood sugar. 
To stick to the keto diet plan, carbohydrate intake should be limited to 20-50g daily, based on individual needs. This is due to the body entering a condition of ketosis, in which it burns fat for fuel rather than carbs.
And since iceberg lettuce has a very low carb count it's perfect for a keto diet. It has a minimal net carbohydrate content, with around 1.77g of net carbohydrates per 100g serving.
Keep in mind that even though V8 drinks are organic, v8 is not keto-friendly. 
Nutritional Profile of Iceberg Lettuce
Now let's try to understand the iceberg lettuce a bit better. Let's go through the nutritional profile of iceberg lettuce. 
100 grams of iceberg lettuce contains 14 kCal of energy and 0.74 grams of protein. Additionally, it contains 0.07 grams of fat and 1.77 grams of carbohydrates. 
| | |
| --- | --- |
| Nutrients | Amount |
| Water | 95.5 g |
| Energy | 14 kCal |
| Protein | 0.74 g |
| Lipid (fat) | 0.07 g |
| Ash  | 0.36 g |
| Carbohydrate | 2.97 g |
| Fiber | 1.2 g |
| Sugar (total) | 1.97 g |
| Iron | 0.41 mg |
| Magnesium | 7 mg |
| Phosphorous | 19 mg |
| Potassium | 139 mg |
| Sodium | 16 mg |
Benefits of Iceberg Lettuce
Iceberg lettuce's nutritional benefits are the reason it could be a great addition to your keto diet foods. The nutritional profile that we discussed is very suitable for a keto diet. Here's why: 
Benefit 1: Low in Net Carb
The amount of Iceberg lettuce carbs is exceptionally low. Making it an excellent choice for those following a ketogenic diet. Especially compared to romaine lettuce carbs.
Iceberg lettuce may be used as a base for salads and wraps without severely affecting daily carb restrictions. Which is a requirement of the diet.
It barely has 1.77g of net carbohydrates per 100g serving. This is a perfect amount for maintaining your keto diet. 
Benefit 2: Low in Calorie
Iceberg lettuce can be a useful food for people following a ketogenic diet because of its low-calorie count. As well as people who are trying to reduce or maintain their weight. 
This lettuce gives a lot of nourishment without adding a lot of calories to what you are eating. 100 gm of raw iceberg lettuce, for example, contains just about 14 calories. This makes it a satisfying alternative that won't break the wallet.
By combining iceberg lettuce into the foods you eat, you may make filling and substantial dishes. These will keep you satisfied without exceeding your daily calorie limits.
Make sure to not add peanut oil to your iceberg lettuce. Because peanut oil is not keto-friendly.
Benefit 3: Source of Vitamins and Minerals
Iceberg lettuce may not have as many nutrients as other leafy greens such as spinach or kale. But it nonetheless contains significant vitamins and minerals that can benefit your general health.
Iceberg lettuce is a good source of vitamin K, a fat-soluble vitamin that's important in blood clotting. It is also high in folate, which is required for DNA synthesis and cell development. 
Other nutrients include vitamin A, vitamin C, calcium, magnesium, and potassium. 
Incorporating Iceberg Lettuce into Keto Diet
Iceberg lettuce is easy to incorporate into a keto diet. It adds freshness, crunch, and volume to your dishes. Here are some iceberg lettuce keto recipes:
Dish 1: Wedge Salad
Ingredients
1 head of iceberg lettuce, cut into 6 wedges
⅓ cup of low-carb mayonnaise
⅓ cup of sour cream
⅓ cup of crumbled blue cheese 
1 tablespoon of lemon juice
¼ teaspoon of garlic powder
¼ teaspoon of salt
¼ teaspoon of white pepper, ground
1-2 tablespoons of warm water (optional)
⅓ cup of bacon, cooked and crumbled
4 large eggs, hard-boiled and chopped
1 tablespoon of chives, sliced
Preparation
First, mix up the pepper, salt, garlic powder, lemon juice, half of the blue cheese, sour cream, and mayonnaise in a small bowl. If needed, soften the dressing with warm water.
Then, arrange the iceberg lettuce wedges on a serving plate and sprinkle with the dressing. 
Finally, sprinkle the rest of the blue cheese, bacon, eggs, and chives over the wedges.
Please note that you need to be careful while using cheese. Because every cheese is not keto-friendly. For example, ricotta is not keto-friendly. 
Source: Classic Wedge Salad 
Dish 2: The 7-Layer Salad
Ingredients:
Preparation
To create the dressing, mix together the mayonnaise, sour cream, apple cider vinegar, Dijon mustard, garlic powder, salt, and pepper in a small bowl.
Arrange the sliced iceberg lettuce, cherry tomatoes, and red onion in a big glass bowl
Scrape the dressing evenly across the top of the veggies.
Crumbled bacon and shredded cheddar cheese should be spread on top of the dressing.
Refrigerate for at least 2 hours or overnight, covered with plastic wrap.
Serve your keto-friendly 7-layer salad and enjoy!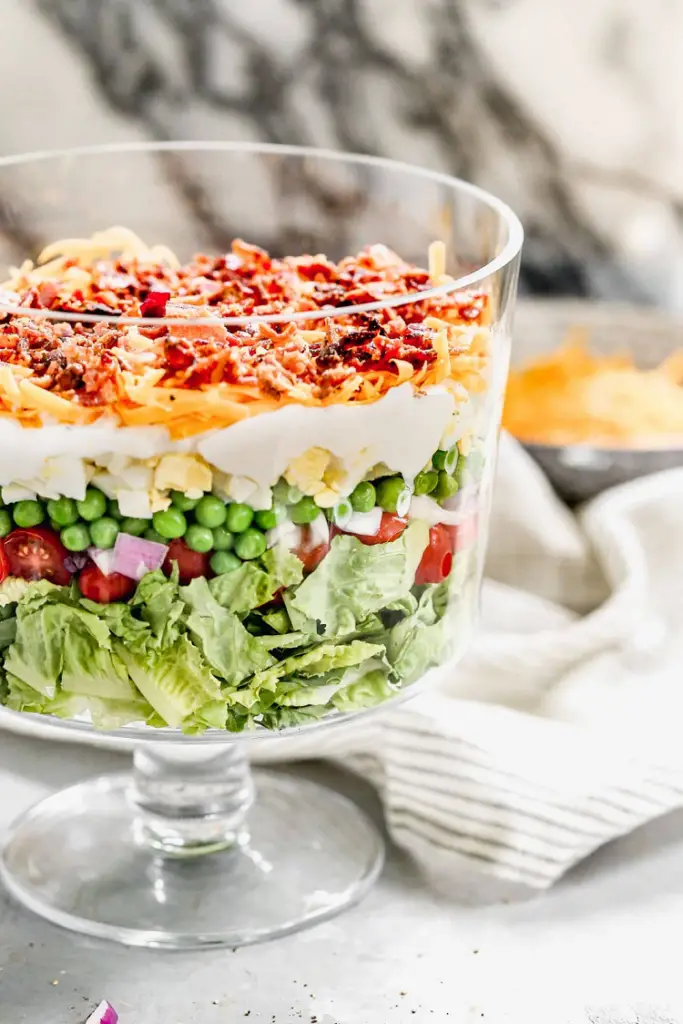 Source: 7 Layer Salad
Frequently Asked Questions
Is Milk Keto Friendly? 
No, dairy milk is not keto-friendly. Dairy milk is very high in carbohydrates, making it unsuitable for keto. It also includes a significant quantity of sugar in the form of lactose. One cup of 2% milk includes 12 total carbohydrates and 0 fiber. 
Is Yogurt Keto Friendly? 
Yes, yogurt can be keto-friendly. But you need to choose the right one. There are keto-friendly as well as unsuitable keto yogurts available. Make sure to choose the right one for your keto diet. 
Can You Eat Chocolate on Keto Diet?
Yes, you can eat chocolates on a keto diet. However, you must choose the right type and quantity of the chocolate. Dark chocolate with at least 70% cocoa solids is an ideal option because it's rich in fat and low in carbohydrates.
Endnote
Hopefully, this answers your question "Is iceberg lettuce keto?" 
We hope we could help you in your weight loss journey. That'll be all from us. Catch you later.  f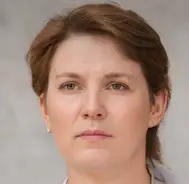 Latest posts by Leah Greenstein
(see all)