Yes, Miso is a keto-friendly paste made from fermented soybeans. It is low in carbs and rich in probiotics. There are different types of colorful Miso paste. Most keto dieters incorporate different types of miso paste to make soup. It gives a savory umami flavor to their ketogenic diet. 
So, do you want to know more in detail about is Miso keto? And suitable for you. Read the article now!
Key Takeaways
Is Miso Keto-Friendly? 
Miso paste is made from fermented soybeans and it is high in protein while being low in carbohydrates. This makes it an excellent choice for anyone on a Keto diet. One serving of miso soup has only 3 grams of net carbs, which is well within the limits of a keto diet.
Nutrition Values of Miso
1 tbsp Miso or 17 g of Miso Nutrition Table
| | |
| --- | --- |
| Nutrient | Value |
| Calories | 33.7 kcal |
| Fat | 1.02 g |
| Carbohydrates | 4.32 g |
| Protein | 2.18 g |
| Fiber | 0.918 g |
| Sugars | 1.05 g |
| Sodium | 634 mg |
| Choline | 12.3 mg |
| Iron | 0.423 mg |
| Vitamin K | 4.98 μg |
From the table above, you find out that miso doesn't provide a lot of fat or protein, it's still worth including in your diet. About 2.18 grams of protein and 1.02 grams of fat may be found in a single serving of Miso. 
Due to its high fiber content, micro nutrients and probiotics, Miso is an excellent addition to a ketogenic and vegan diet that prioritizes the health of the digestive tract. 
Carbohydrate Content in Miso
Miso paste has 33.7 calories and 4.32 grams of carbs per 17g. The sugar content is as low as 1.05g.  Which is a moderate amount of nutrients for a ketogenic diet. 
Red Miso is a great option for those on the ketogenic diet who are looking to cut back on carbs. There is less sugar in this version, but it still has very few calories and no fat per serving. 
Because of its high protein and nutritional content, any variety of Miso can be included in a ketogenic diet. 
While Keto is a low carb, high-protein diet. But many people make mistakes while adding Miso in their diet violating their keto diet. So we need to know the right way to add Miso. If you want to burn extra carbs and fat you can try keto-friendly Mio.
Things to Know Before Adding Miso to Your Diet
As good as Miso is for your keto diet, adding high carb ingredients to miso dishes can make it not ideal for you. Try to incorporate healthy dishes like Soba Miso made from keto-friendly buckwheat.
Most keto dieters prefer to buy organic Miso, as many Store bought misos have hidden carbs in them. Here's something to lookout for:
Sugar is often added to commercial miso, which raises the carb count.
Gluten is a protein found in wheat, and some store-bought miso may have it. make sure to pick a miso that says it is gluten-free on the box.
Some store-bought Miso has alcohol in it for preservation, which also increases calories.
Allergic Reactions and Sensitivities
Soybeans, the ingredient in miso paste, are a major cause of food allergies. Soybean allergies can also cause reactions to miso paste. 
The allergenicity of miso paste was observed to decrease with increasing fermentation time, according to research published in the Journal of Allergy and Clinical Immunology. Therefore, miso paste that has been fermented for a longer time is safer for those who suffer from food allergies.
Incorporating Miso into a Keto Diet
Miso adds charm to the keto diet when it is used as marinade or condiments for meat and fish. It's a great seasoning for soups, stews, and stir-fries. It's also delicious when drizzled over steamed vegetables and served to the family. Try some keto-friendly Edamame.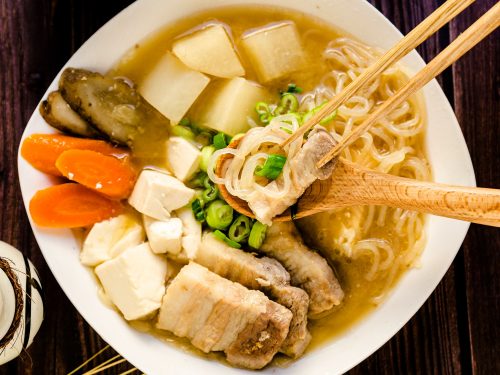 Source: lowcarbingasian.com
Check this Miso Soup recipe video below. Here, Miso paste is incorporated into a keto diet.
What I eat everyday as a keto vegan – Healing miso soup | Keto Vegan & Gluten free
Miso soup is a traditional Japanese soup that is made with miso paste, dashi broth, and various toppings such as tofu, seaweed, and mushrooms. Miso soup is a low-carb and keto-friendly option that is also a good source of nutrients. You can use peanut oil for 
Recommended Serving Sizes of Miso
The amount of miso you're supposed to eat depends on how you plan to use it and what you like. Since you probably won't eat a lot of miso paste, the carbs, fiber, and sugar probably won't make a big change in your diet. 
Most recipes only need between one and two tablespoons of the paste.
Creative Ways to Use Miso in Keto Recipes
Miso is a great way to bring depth of flavor and umami to keto dishes without adding a lot of carbs. Here are some inventive ways to include miso into keto-friendly foods.
Miso Butter: To make savory miso butter, combine miso paste and melted unsalted butter. Spread it on grilled steak, fish, or keto bread for a flavor boost.
Miso Mayonnaise: For a unique and tasty spread, combine miso paste and homemade mayonnaise. Use it as a dip for keto-friendly snacks or in lettuce wrap sandwiches.
Grilled Protein Marinated in Miso: Salmon, chicken, or tofu can be marinated in miso. When miso is cooked, its natural sugars turn into caramel, giving your dish a deliciously rich flavour. Pair it with veggies that are good for keto or a salad.
Alternative Keto-Friendly Fermented Foods
Here, are some low-carb fermented options from the table below. 
| | | | | |
| --- | --- | --- | --- | --- |
| Food | Net Carbs per 100g | Protein per 100g | Fat per 100g | Calories per 100g |
| Sauerkraut | 4.16 | 0.9 | 2.53 | 40 |
| Kimchi | 2.4 | 1.1 | 0.5 | 15 |
| Pickles | 1.99 | 0.48 | 0.43 | 14 |
| Yogurt (plain) | 4.66 | 3.47 | 3.25 | 61 |
| Miso Soup | 3 | 4 | 1  | 84 |
From the above table, one cup of miso soup has one of the least amount of carbs and fat compared to protein. So it is a better keto diet than other fermented foods.
Frequently Asked Questions
Is it okay to eat Miso Every Day?
Miso soup is low-calorie, low-fat, and high-nutrient. It's salty, though. Thus, those on blood-thinning medication or with cardiac issues like high blood pressure or heart disease should limit miso soup consumption.
Is Miso Good For Fat Loss?
Miso soup can aid weight loss. It helps you cut sugar and eat more vegetables. Miso paste has 56 calories per 28 grams. 
Does Miso Raise Blood Sugar?
The ability of the body to regulate blood sugar may be enhanced by consuming miso soup, according to some research in 2021. 
Bottom Line
Great! You have come a long way. Is Miso Keto? You already know it. 
From this article, you know about Miso's nutritional facts based on a ketogenic diet and how you can incorporate its recipe in creative ways.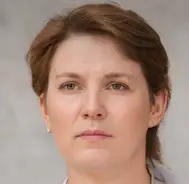 Latest posts by Leah Greenstein
(see all)