Yes, Celsius Drinks are keto-friendly. But they fall into the 'dirty keto' category. 
Celsius Drinks are low in carbs so they are considered keto-friendly.
However, as they are low-carb processed drinks and contain artificial sweeteners like sucralose, Celsius Drinks are considered 'dirty keto'. 
To learn more about whether Celsius drinks are keto-friendly, follow the article. You will also know some keto-friendly energy drink options. 
Source: Amazon
Key Takeaways 
Celsius drinks are considered to be dirty keto. 
Some flavors of Celsius are more keto-friendly than others.
Celsius drinks have both good and bad affect on your health. 
There are some better keto-friendly alternatives to Celsius drinks. 
Is Celsius Keto-Friendly? 
Yes, Celsius drinks are keto-friendly because they are low in carbs. The carb of Celsius drinks ranges from 1-2 grams depending on the type of drink. 
In a keto diet, recommended carb intake is 25g-50g per day with more fat and protein in the diet. As Celsius drinks have a low carb count, it is considered keto-friendly. 
However, celsius drinks are dirty keto. Dirty keto is low-carb processed food that contains harmful and unhealthy ingredients. So, I recommend you take Celsius drinks in moderation. 
To learn more about dirty keto, follow this video- 
DIRTY Keto vs CLEAN Keto Diet! (How to Eat HEALTHY KETO)
Why Is Celsius Dirty Keto?
Even though Celsius drinks are keto-friendly they fall into the category of dirty keto. Dirty keto are foods that are low in carbs but processed with unhealthy ingredients like preservatives and artificial sweeteners. Dirty keto includes processed foods like bologna and mayonnaise. 
Celsius drinks are dirty keto because they contain sucralose which is an artificial sweetener. 
Sucralose is a carb-free artificial sweetener that will not put you out of ketosis but will affect your overall health. It increases blood sugar levels and insulin in your body and decreases insulin sensitivity. This increases the chance of diabetes in case of too much consumption. 
So, it is better to avoid having Celsius drinks in your keto diet. Another drink you avoid is liquid IV as it is not keto-friendly. 
Keto-friendly Celsius Flavors 
Generally, Celsius Drinks are keto-friendly and available in various flavors. While some are good for a ketogenic diet, not all Celsius flavors are recommended.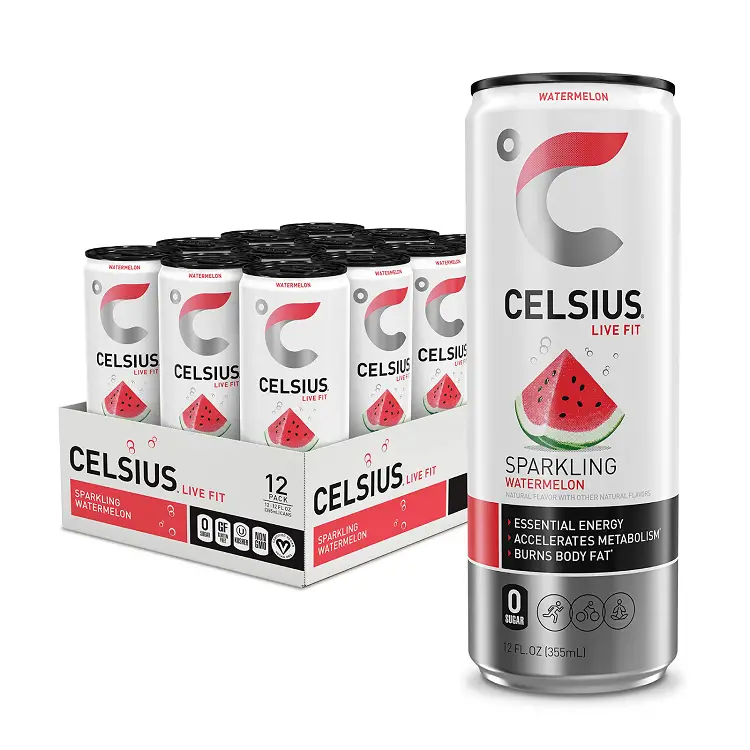 Source: Facts.net 
| | | |
| --- | --- | --- |
| Flavor  | Net Carbs  | Keto-friendliness  |
| Original  | 5g | Not recommended  |
| Orange  | 5g | Not recommended  |
| Cranberry  | 5g | Not recommended |
| Green tea | 3g or less | Yes  |
| Wildberry | 3g or less | Yes  |
| Peach mango | 3g or less | Yes  |
Nutrients & Ingredients Of Celsius Drinks 
Celsius drinks are low-calorie and zero-carb energy drinks that are formulated with caffeine, essential vitamins and other nutrients. Here is the detailed nutritional values of Celsius Drinks:
| | |
| --- | --- |
| Ingredients  | Amount  |
| Caffeine  | 200mg  |
| Calories  | 10 |
| Niacin  | 20 mg |
| Riboflavin  | 1.7 mg |
| Vitamin B6 | 2 mg |
| Vitamin B12 | 6 mcg |
| Vitamin C | 60 mg |
| Meta plus blend | 1.81 g |
| Chromium  | 50 mcg |
| Calcium  | 50 mg |
| Pantothenic acid  | 10 mg |
| Biotin  | 300 mcg |
Is Celsius Good For You?
Yes, Celsius Drinks are good for you if you consume them in controlled amounts. Here is a brief discussion of some good and bad effects of Celsius drinks. 
Good Effects 
Here is why drinking Celsius can be good for you:
Boost metabolism and burns calories 
Celsius drinks accelerate metabolism and burn calories by thermogenesis. Thermogenesis is the process by which the body creates heat. It happens when your body burns calories from the food you eat and turns it into energy. Thermogenesis helps with physical movement and digestion.
Celsius is formulated with  Meta Plus which is a proprietary blend. Meta Plus induces thermogenesis to increase metabolism and thus burn calories. Increased metabolism also provides essential energy.  
Moreover, Celsius drinks are made of green tea, EGCG, Caffeine, Guarana seed extract, taurin and ginger root extract. The combination of all these helps boost your metabolism.
Energy boost 
Celsius drinks are made of natural caffeine which boosts energy and provides mental clarity to focus. Natural caffeine increases the release of adrenaline in the body which boosts your energy and physical performance. 
Natural caffeine contains ingredients like cacao, guarana berries and yerba mate. These maintain a steady release of caffeine in the body. The slow release can reduce jitters and restlessness. 
Bad effects 
The bad effects of Celsius drinks on health are:
Increased risk of heart disease
The high level of caffeine in Celsius Drinks increases blood pressure and heart rate. Too much caffeine results in the release of adrenaline and stimulation of the nervous system. This increases heart rate. Moreover, it also elevates blood pressure by narrowing the blood vessels and boosting stress hormones.
Elevated heart rate and blood pressure can result in an increased risk of heart diseases so it is better to limit Celsius consumption.  
Dehydration
Celsius contains dehydrating ingredients like caffeine and sucralose. Dehydration leads to fatigue, headaches and decreased cognitive function. 
Insomnia 
The high level of caffeine in Celsius drinks interferes with the sleep cycle and thus leads to insomnia. 
Keto-Friendly Alternatives to Celsius
Here are some keto-friendly energy drink alternatives:
Zevia 
Zevia is a carbonated keto-friendly beverage alternative with 0 calories and 0 net carbs. Unlike Celsius Drinks, Zevia uses natural sweeteners like stevia. Artificial sweeteners are harmful to health. 
However, stevia also has some potential side effects such as kidney damage, nausea, indigestion and low blood sugar. To be on the safe side, you can opt for other energy drinks that are zero-sugar like Yerbae. 
| | |
| --- | --- |
| Product  | Feature  |
| Zevia  | Keto-friendly Zero caloriesVeganGluten-free |
Moreover, you get a wide range of flavors in Zevia like cola, ginger ale and lemon-lime.so, you can add Zevia as a refreshing option to your keto diet. 
Runa 
Runa drinks are made from natural ingredients like Guayusa leaves which provide a natural and clean energy boost. Each can contain zero net carbs so it is a very good keto-friendly option. 
Additionally, Runa drinks offer antioxidants and polyphenols from Guayusa leaves and these boost energy. 
| | |
| --- | --- |
| Product  | Feature  |
| Runa  | Keto-friendly Natural caffeineOrganic  |
Yerbae 
Yerbae is another keto-friendly alternative as they have no net carbs. Aside from that Yerbae drinks are free from sugar or any artificial sweeteners. 
In addition, Yerbae is infused with organic yerba mate which is a clean source of caffeine. So, if you want a natural drink option for your diet, Yerbae can be a great option. 
| | |
| --- | --- |
| Product  | Feature  |
| Yerbae  | Keto-friendly Zero calorie, zero carbPlant-based energy |
This was all about whether Celsius is keto or not. As it is a dirty keto it is not recommended in your diet. You can also try Mio for a keto-friendly drink option. 
Frequently Asked Questions
Who Should Drink Celsius Drinks?
Celsius drinks are good for active adults who want an energizing functional beverage for an energy boost. However, children, pregnant and breast-feeding women and people with caffeine sensitivity should avoid it. Avoid if you have preexisting heart conditions or caffeine sensitivity. 
Is It Safe To Drink Celsius Every Day?
Yes, it is safe to drink Celsius every day for most consumers. However, it can affect your health in the long term. So try to moderate the intake. Don't take more than 2 cans per day. 
What Are Other Keto-Friendly Drinks Alternatives To Energy Drinks? 
Both tea and coffee are great for a keto diet. Tea is low in carbs and contains antioxidants which work great for weight loss. Plain coffee is a zero-carb, calorie-free drink great for a keto diet. 
Final Words  
Coming to the question- is Celsius keto? Yes, it is. You can have Celsius drinks on a keto diet. But as it is a dirty keto, it is better to limit your intake. There are other better keto-friendly energy drink alternatives, so you can try those.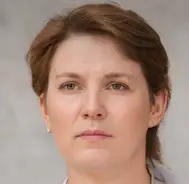 Latest posts by Leah Greenstein
(see all)