Pizza is an Italian dish that has been around since the Neolithic period. It's one of the easiest to make and delicious food in the world.
We have one of those near and dear pizza recipes for you. That's right, we're going to show you our step-by-step recipe for papa del's pizza.  Although Papa Del's is located on Green Street in Urbana, Illinois. Outside of Central Illinois, the style of Papa Del's pizza is nearly unknown. 
Don't worry, the pizza is very easy to make. In fact, the dough contains six components, but the sauce contains only four. Thus, it takes 4 or 5 hours to prepare. 
Trust me; it's worth it. Let's jump into the recipe and make the most mouth-watering pizza you ever had.
Difficulty Level: Easy
Serves Size: 12-inch pizza (4 person servings)
Required Time:  2 hours for Dough + 1 hour for sauce + 45 minutes bake 
Total Cooking Time: 3 hours 45 minutes
Nutrition Facts: This table has the total amount of calories in an entire pizza.  
| | | |
| --- | --- | --- |
| Serving | Ingredient | Calories |
| 4 cups  | White flour | 1,820 |
| 1-1/4 cups  | Milk | 183 |
| 1 tbsp | Butter | 102  |
| 1 tbsp | Sugar | 48 |
| 1 tbsp | Salt | 0 |
| 1 package (2-1/4 teaspoons)  | Dry yeast | 27 |
| 1 can  | Crushed tomatoes | 32 |
| 3 tbsps  | Tomato paste | 39 |
| 3  | Cloves garlic | 13 |
| 1 tbsp  | Oregano | 8 |
| 3 oz | Sliced Provolone | 299 |
| 3 oz | Sliced Mozzarella | 216 |
| 4  oz | Grated Mozzarella | 288 |
| 2 oz  | Grated Provolone | 199 |
| 2-3 oz  | Grated Asiago/Sharp Cheddar | 222 |
| 1-2 oz  | Grated Parmesan | 61 |
Ingredient List
4 cups white flour or 1 cup white whole wheat. 
1-1/4 cups milk, at room temperature
1 tablespoon butter, softened
1 tablespoon sugar
1 teaspoon salt
1 package (2-1/4 teaspoons) dry yeast
1 can crushed tomatoes 
3 tablespoons tomato paste
3 cloves garlic, crushed or minced
1 tablespoon oregano
3 ounces sliced provolone
3 ounces sliced mozzarella
4 ounces grated mozzarella
2 ounces grated provolone
2-3 ounces grated Asiago or sharp cheddar
1-2 ounces grated Parmesan
Required Cookwares
Springform pan/12-inch deep-dish pizza pan
Step-By-Step Direction for  Making The Perfect Papa Del's Pizza
In this segment, we've mentioned how to bake the pizza in the most effective way. You have come a long way just stay with us a bit more to have the best pizza. 
As we have all the ingredients ready, it's time to make the pizza. 
Step 1 of 6: Prepare the Dough
Let's begin, place the milk, butter, sugar, salt, and yeast in a heavy-duty mixer. While mixing the ingredients, gradually add flour.  Wait until the dough pulls away from the sides and forms a ball. 
Now, knead for 5-10 minutes and then cover it. After that, set aside the dough in a warm place for 90 minutes to rise. Punch down the dough and allow it to rise again for 90 minutes to 2 hours. Let it be until the dough has doubled in mass.
Step 2 of 6: Make the Sauce Mixture 
To make the sauce, tomatoes are the most essential ingredient. You can also use local tomatoes.
You will have to mix the crushed tomatoes, 3 tablespoons of tomato paste, 3 crushed garlic, and 1 tablespoon oregano. After that, mix them thoroughly to make the best sauce. 
You will need a small saucepan. Then combine all ingredients. Slowly let it simmer for 30 to 45 minutes, stirring occasionally.
Step 3 of 6:  Mix the Cheese 
A pizza is nothing without some cheese. Hence, cheese is the soul of pizza. You will need a mixture of cheese for papa del's pizza.
You can always use equivalent amounts of whatever mixture of cheese you want. But this one is really tasty.
Step 4 of 6: Prepare the Pizza Toppings 
You can always make whatever toppings you like. But here, we will use 4 ounces of pepperoni and 6 ounces of sliced mushrooms.
Step 5 of 6:  Assemble the Entire Pizza
Firstly, grease a 10-inch springform or 12-inch deep-dish pizza pan with olive oil. Roll out the dough to fit the pan properly. Thus, it should come all the way up the sides. 
And It's okay if you have to wrap it over the edge of the pan to keep it in place.
Secondly, spread the sliced cheese on top of the crust. Top the pizza with just under half of the sauce and half of the toppings. 
Then, cover the top with the remaining grated cheese. Add the remaining sauce and garnishes. Cut away any excess dough that has clung to the pan. 
Step 6 of 6: Bake The Pizza
In this step, we bake the pizza at 425 degrees for 45 minutes. As well, Check the crust after 20 minutes to ensure it isn't cooking too quickly. If it seems too dark, you can lower the oven temperature or tent the border with aluminum foil.
Lastly, remove the pizza from the oven and leave it aside for a few minutes. Especially, wait for 10 minutes if using the springform pan. Finally, allow the cheese to set. 
Just Bake and Eat!
Extra Tips to Get the Best of Papa Del's Pizza
Here are some additional tips for you. That might help you in your journey. Just remember the tips to make the process easier. 
What is the Best Pizza Flour?
The best pizza flour is All-Purpose Flour. Especially if you want to make a Crispy Pizza Crust.
Can You Use a Bread Machine while Making Dough? 
Yes, you can combine the ingredients in a bread machine. Process them in the "dough" setting. This will be less time-consuming and easy.
What is the Maximum Number of Ingredients that Can Be Used on a Frozen Pizza?
For the best results, we recommend using no more than five ingredients.
That is all from us. Still, if you have any more queries mention them in the comment section. Now take a bite of that delicious pizza you just made!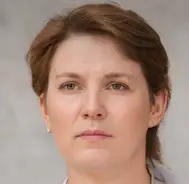 Latest posts by Leah Greenstein
(see all)