The real Lou Malnati sauce tomatoes come from Chicago. Only the best vine-ripened plum tomatoes are picked. But only a handful are pureed and canned for Lou Malnati's usage.
But don't bother yourself if you can't get them. In fact, the most important ingredient is delicious sweet tomatoes. This is what you can get from any local store. 
As a pizza lover, have you been searching for this sauce your entire life? You've seen so many blogs about different methods to achieve this perfect Lou Malnati sauce. But you didn't get what you wanted? 
Don't worry; we got you back.
As we all know, the sauce is the crown jewel of any deep-dish pizza. It's spread on the top of the pie to prevent burning during long bake times. 
Well, we can ensure you won't be disappointed after reading our steps. We've everything that you need to make the sauce at home.
Difficulty Level: Easy
Total Time: 2 hours 30 minutes or 3 hours 
Serving Size: 16'' inch pizza
Nutrition Facts: 
This table contains the total amount of calories in the sauce. The amount of sauce is for one 16" inch Pizza. 
| | | |
| --- | --- | --- |
| Serving | Ingredients | Calories  |
| 1 28oz can  | 6 in 1 all-purpose ground tomatoes | 30 |
| 1 28oz can | San Marzano diced tomatoes | 25 |
| 2 tbsp | Honey | 128 |
| 2 tbsp | Sugar | 96 |
| ½ tsp | Pepper | 3 |
| 1 tsp | Garlic salt | 10 |
| 1 tsp  | Basil | 22 |
Ingredient List
28oz can of 6 in 1 all-purpose ground tomatoes 
28oz can of San Marzano diced tomatoes 
2 tbsp honey
2 tbsp sugar
½ tsp pepper
1 tsp garlic salt
1 tsp basil
Step-By-Step Direction for Making Your Desired Lou Malnati's Sauce
The sauce is delightfully sweet and tangy. Additionally, a Chunky, delicious topping comes with every Lou Manati's deep dish pizza. Do you know why the pizza tastes so good? Because of the sweet sauce. 
Lou Malnati's sauce is simply whole tomatoes that have been cooked and slightly broken up. There is no secret in it. If you look at their ingredient list of Lou Malnati's sauce. You will see tomato juices, salt, tomatoes, and citric acid. Which is just a typical canned whole tomato.
While some pizza shops use pureed tomato sauce, Lou's Malnati sauce is chunky. And a huge chunk of tomato garnishing the pie for a fresher, more natural flavor. From top to bottom, the outcome is flawlessly balanced.
Just follow the steps and make the best source for your pizza. 
Step 1 of 2: Mixing of The Tomatoes
The tomatoes that Lou Malnati uses are very sweet. Thus, the sweetest tomatoes can be found in regular tomato can brands seen in stores. Now, after you get the tomatoes. You can start mixing them.
Here we have used 6 in 1 all-purpose ground tomatoes and San Marzano diced tomatoes. Simmer for 2 hours on low heat. Then, using a stick blender, break up the tomatoes. Just a little bit since you still want some large chunks of tomatoes in there.
Step 2 of 2: Adding Rest of The Ingredients
In this step, add 2 tbsp sugar and 2 tbsp honey. And again, simmer for another 30 minutes. 
Now add  ½ tsp pepper, 1 tsp garlic salt, and lastly, 1 tsp basil. Keep stirring the sauce.
Taste the sauce again. And if it doesn't taste right, add more sugar until it's perfect. We believe Lou Malnati does not blend their tomatoes, so we differ there.
Previously we break up the tomatoes. So that now, the sugar dissolves more evenly.
Here's the Lou Malnati Sauce Recipe that you're looking for. We hope now you know how to make Lou Malnati's Sauce perfectly. 
Suggestions for a Mouth-Watering Lou Malnati's Sauce Recipe
These recommendations will definitely help in your journey. Just remember them while you make your sauce. 
What Temperature Causes Tomato Sauce to Burn?
Most browning reactions do not occur below 300°F. But watery liquids (including tomato puree) boil at roughly 212°F.
Is It Possible to Overcook Tomato Sauce?
Be careful not to overcook because certain tomato sauces are spoiled by overcooking. Always reheat it till it's hot, but don't overcook the sauce. If you're using fresh tomatoes in your recipe, taste them first. The terms "vine-ripened" are no guarantee of good taste.
How Do You Make Lou Malnati's Pizza Sauce Thicker?
Add a spoonful of cornstarch or flour, depending on what you have in your pantry. You can start with one spoon and then stir it to check whether it thickens in minutes. If necessary, add more, but don't use too much of either because it'll destroy the flavor.
That's all from us. Thank you for staying with us till the end. If you still need help, please let us know in the comments. 
Now you can spread that sauce on your pizza and enjoy!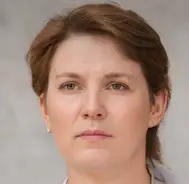 Latest posts by Leah Greenstein
(see all)