Making New York-style pizza dough is an artistic expression. Aside from the dough ingredients, there are other variables that may be modified. So, if you want to make New York-style pizza dough, Doctor Tom Lehmann is your choice.
That's right folks, we're about to give you the recipe of dough formulated by the dough doctor so let's get started!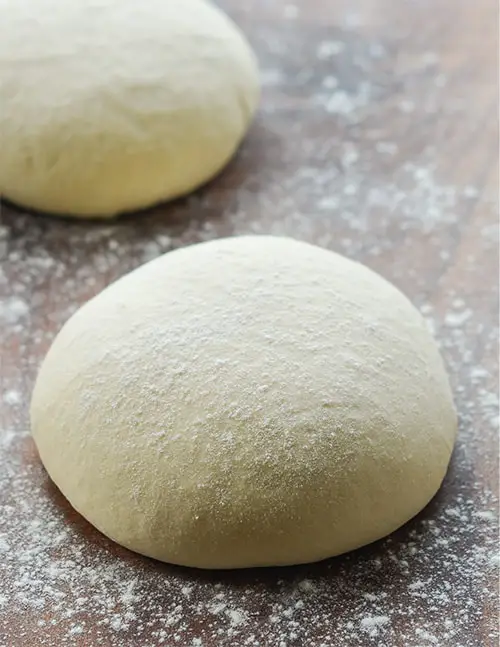 Level: Intermediate 
Serving Portion: 10 servings
Preparing Time: 14 minutes 
Total time: 14 minutes
Nutritional Facts( Per Slice):
| | |
| --- | --- |
| Calories  | 150 |
| Total Fat | 10g |
| Saturated Fat | 0g |
| Cholesterol  | 10mg |
| Protein | 5g |
Ingredient List for the Dough 
2 cups high gluten flour
¾ cup water
¾ teaspoon salt
½ teaspoon olive oil 
½ teaspoon Instant dry yeast 
Step-by-Step Instruction For Preparing the Dough-
This recipe yields a thin crust that is tough and chewy in texture. Let's learn how to make it- 
Step 1: Mix All the Ingredients
Fill the mixing bowl with water, then add the salt and sugar, followed by the flour and yeast. Stir on low for about 2 minutes with the mixer, then on medium for another 2 minutes. Continue using the mixer until the flour has been mixed into the dough.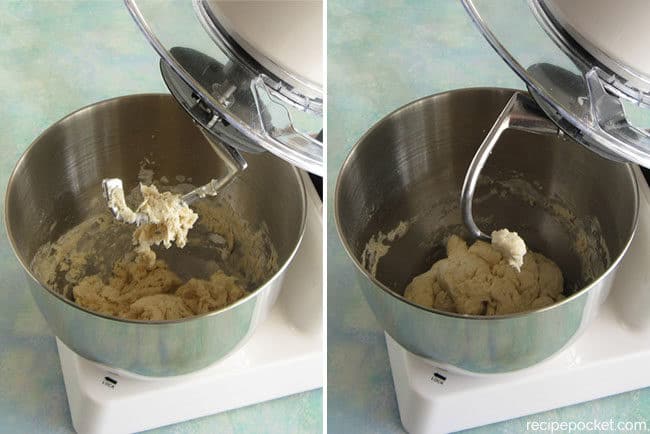 Now add the oil and mix on low for 2 minutes. Then increase the speed up to medium speed and continue to mix until the dough has a smooth and velvety look. You'll notice the smooth texture after using the mixer for about 8-10 minutes. 
Step 2: Allow the Dough Balls to Cool Down
The temperature of the dough should be between 80 and 85 degrees Fahrenheit. Divide the dough into your preferable weight pieces and roll into balls right away. 
Brush the dough balls with salad oil. Then keep them in plastic boxes. Make sure the dough balls are placed approximately 2 inches apart from each other. Cross pile the uncovered dough boxes in the refrigerator for 2 hours to allow the dough balls to chill completely and evenly.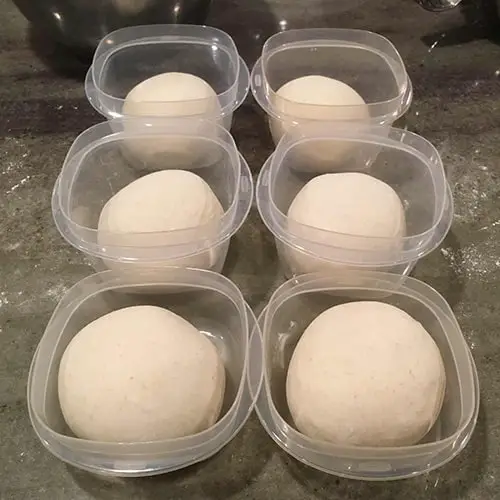 After that, the dough boxes may be stacked but the top box needs to be covered. This will keep the dough balls from drying out too much.
Step 3: Ready to Use the Dough Balls
After roughly 12 hours of chilling, the dough balls will be good to use. They can be utilized after being refrigerated for up to 72 hours with satisfactory outcomes.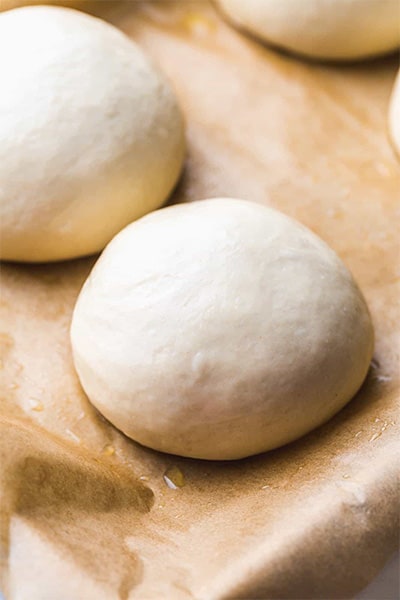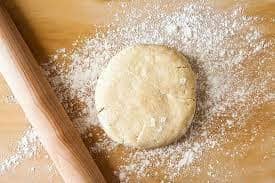 Remove a batch of dough balls from the refrigerator. Although before making pizza with the dough balls, you have to let them sit at room temperature for about 2-3 hours. After that, the dough may be formed into skins or pans after activating the yeast. If that happens, the dough will be a bit dry. 
Note down it can be kept at room temperature for up to 6 hours. Although keep them covered otherwise they'll dry out. 
And now you can make your pizza with these dough balls.
Some Important Tips- 
These tips will help you go through the recipe a bit better. So, let's get into it- 
Do I have to use sugar? 
Using sugar is optional but it assists browning in lower-temperature home ovens. If preferred, add equal amounts of salt and sugar to the dough. 
How many pizzas can this recipe yield?
The ingredients of this measurement can yield a 14'' pizza. This recipe will help you produce a crisp, foldable, tender, light, and flavorful crust. 
How do I add the yeast?
If you add instant dry yeast (IDY) to cold or chilly water immediately, you risk shocking the yeast. So, try adding Instant dry yeast to your flour. It will work without adding water. So the mechanism is a bit different than how active dry yeast works. 
So, this is all about the recipe and tips about Tom Lehmann New York Pizza Dough. So make a New York-style dough and inform us of your experience. Take care!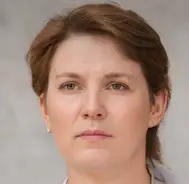 Latest posts by Leah Greenstein
(see all)