Only a pizza made with our full red sauce is better than regular pizza. This thick, flavorsome sauce is something we can't get enough of. It's the ideal recipe for making a delicious pizza. You can also use it for other recipes like ravioli, pasta, lasagna, and much more. Its thick consistency also makes it amazing as a dip. 
Sound mouth-watering, I know. But to get the perfect sauce you need to make sure it's made with the right amount of ingredients in the right way. We'll tell you how.
Difficulty Level: Easy
Serving Size: 3 cups
Required Time: 5 minutes prep time + 20 minutes cook time
Total Time: 25 minutes
Nutritional Facts: (60 g)
| | |
| --- | --- |
| Calories | 40 |
| Total fat | 2g |
| Saturated fat | 0g  |
| Carbohydrate | 5g |
| Protein | 1g |
Ingredient List
2 Tbsp olive oil 
3/4 tsp salt 
1/2 Tbsp sugar 
1 6oz. can tomato paste 
1 tsp dried basil 
1/2 tsp dried oregano 
1 28oz. can crushed tomatoes
1 clove garlic, minced
Freshly cracked black pepper (10-15 cranks of a pepper mill)
1 pinch crushed red pepper flakes (optional)
Required Cookware
Step By Step Direction To Make Pizza Sauce
Did we mention how simple this dish is to prepare? You can ace it even if you have basic cooking skills. This recipe is all about mixing your ingredients. So all you have to do now is make sure they're all by your side.
Got your ingredients? Great! Let's dive into the recipe. 
Step 1: Toast The Garlic
Pour some olive oil into the saucepot. Then, over medium heat, add the minced garlic and sauté it. It should take about 1-2 minutes to cook. Alternatively, cook until the garlic is tender and fragrant.
Make sure to not burn the garlic. You can stir the garlic now and then with a spatula. This will avoid any instances of the garlic getting burnt. Once the garlic is ready, move to the next step. 
Step 2: Mix The Ingredients
Add the remaining ingredients in a slow, steady stream. Combine the smashed tomato, salt, sugar, oregano, basil, and freshly cracked pepper in a large mixing bowl (10-15 cranks of a pepper mill).
Add a sprinkle of red pepper flakes for added spiciness. This step, however, is entirely optional. If you have a low spice tolerance, you can skip it.
Step 3: Let It Simmer
Once all the ingredients are added, mix them thoroughly. Reduce to a low heat setting and cover with a lid. Allow at least 15 minutes for the mixture to simmer. If you are not in a rush, let it simmer for 30 minutes. Mix the ingredients now and then.
You can prepare the pizza dough during this time. This will increase your efficiency while cooking.
After it's done, take it off the heat and let it cool down. Then use it for your pizza or store it away. To store it, keep it in a jar or Tupperware and refrigerate it. You can use it for up to 4 days.  
Common Queries Regarding Full Red Pizza Sauce
We tried to note down our full red pizza sauce as easily as we could. During the cooking process, though, you may have a few questions. As a result, we jotted down a few of the most prevalent questions, along with their responses.
What Can I Use Instead of Olive Oil for Pizza Sauce?
If you don't have olive oil, use neutral-tasting oil. It could be sunflower oil or safflower oil. Avoid using flavourful oils since they can hamper the taste of the sauce. 
Can I Keep The Pizza Sauce in The Freezer?
Yes, you certainly can. Store your full red pizza sauce at -18 degrees Celsius in the freezer. Before being used, it can be frozen for up to three months. Simply thaw it after removing it from the freezer to use it.
Can I Use Organic Tomato for The Recipe?
Yes, you can. We suggested canned tomatoes for better convenience. However, if you have some fresh tomatoes on hand, go ahead and use them. But make sure to thoroughly crush them before using them. 
With that, you now have the recipe for the perfect pizza sauce. Its rich flavors are sure to impress you or even a houseful of guests. So, what do you have to lose? To put it to the test, start making some right now.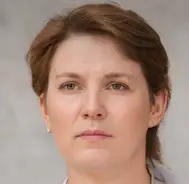 Latest posts by Leah Greenstein
(see all)