Pizza is delicious! But the dough is one of the sophisticated things in pizza. However, it's still the most important part of making your pizza. As a result, you must make it flawlessly.
Worried? 
Well, don't! Because it's your lucky day today! We've prepared a recipe for you that simply requires a few ingredients! So, get prepared to make the round table pizza dough for yourself or your family!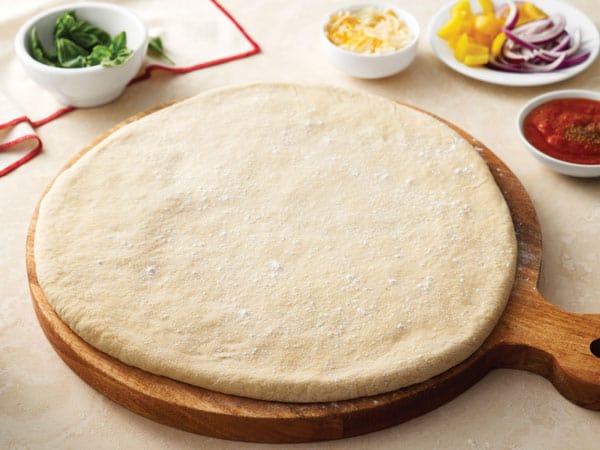 Level: Easy
Yield: 1 serving 
Preparing Time: 15 minutes
Cooking Time: 15 minutes
Rising Time: 1 hour
Total Time: 1 hour 30 minutes
Nutritional Facts
| | |
| --- | --- |
| Calories | 113 kcal |
| Protein | 3 g |
| Carbohydrates | 19 g |
| Saturate Fat  | 1 g |
| Fat | 3 g |
| Sodium | 0.146 g |
| Fiber | 1 g |
| Potassium | 0.032 g |
| Sugar | 1 g |
| Iron | 0.001 g |
| Calcium | 0.004 g |
Ingredients to Use
2 to 2 ⅓ cups of all-purpose flour. Bread flour can be the alternative (250-295g)
1 packet instant yeast (2 ¼ teaspoons)
1 ½ teaspoon of sugar
¾ teaspoon salt
⅛ to ¼ teaspoon garlic powder. Dried basil leaves are an alternative.
2 Tablespoons of olive oil. 
¾ cup of warm water which is about 175ml
Step by Step Directions to Prepare The Dough
Once you're ready with the ingredients, it's time to cook! So, let's get started with the recipe!
Direction 1: Adding The Ingredients
Put in a cup of flour, and salt, in a mixing bowl. Then combine instant yeast and sugar with it. Garlic powder and dried basil can be added now if desired. Stir in the olive oil and warm water with a wooden spoon. It would gradually be well combined. Add another cup of flour gradually. 
Continue to mix until the dough forms into a cohesive, elastic ball. Then start pulling the dough from the bowl's sides. The dough, however, will be a touch sticky. But you can still manage it with your hands.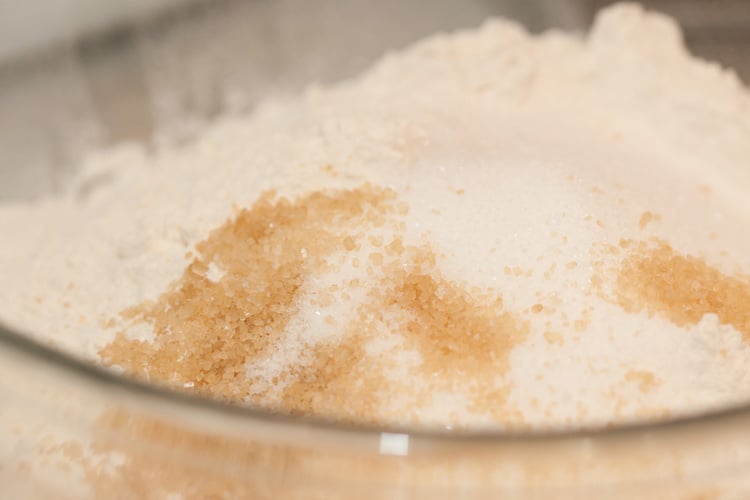 Direction 2: Allowing The Dough To Rise
First, drizzle olive oil generously into a separate, large, clean bowl. Brush the oil down the bowl's edges using a pastry brush now. Then form your pizza dough into a spherical ball by lightly dusting your hands with flour. 
Transfer it to the bowl that has been coated with olive oil. After that, roll out the pizza dough using your hands. The bowl should then be wrapped in plastic wrap and placed somewhere warm.
Allow for a 30-minute rising time, or until the dough has doubled in size. 
Direction 3: Shaping up The Dough 
Deflate the dough gently with your hands once it has risen. Then knead the dough for 5 minutes until it is smooth. Now you need to transform the dough into a perfect round one. You may do it with your bare hands or a rolling pin too.
Now, place the dough on a pizza pan coated with parchment paper. Then press or fold the edges together to produce a crust. Over the top of the pizza, drizzle about a tablespoon of extra virgin olive oil. After that, coat the dough with olive oil using your pastry brush.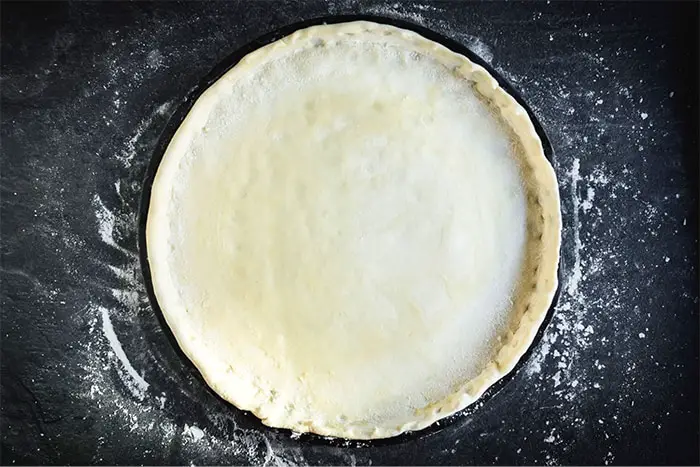 Finally, your perfect round table pizza dough is ready! Now, you can take your favorite toppings and toss them all over the dough. Then your pizza is ready!
A Few Important Tips
We have come to know about the ingredients and recipe already. However, some of the tips you might be needing about this recipe are given below-
Should My Dough Be Dry Or Wet?
The dough should be wet. When the ingredients are first combined, the pizza dough should be very wet and sticky. The flour absorbs the water over time. As a result, the dough becomes less wet. You can knead it for 3-5 minutes or set it aside for 20 minutes. It makes it easier for the flour to absorb the water.
Why Is The Dough So Thin?
The dough is generally thin due to a tearing crust. Your dough will tear easily since the gluten hasn't developed enough. The developed gluten in your dough is what gives it the texture of a pizza crust. It might return to its original ball shape if your dough hasn't been sufficiently treated.
Can I Make The Dough Gluten-Free?
Well, you can make your dough gluten-free. To do so, you need to use certain types of flour. Flours made from ingredients like almonds, quinoa, and beans are preferred for this.
Now, you know how to make this round table pizza dough. We hope our recipe will be quite helpful to you. Please contact us if you have any questions about dough recipes.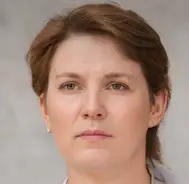 Latest posts by Leah Greenstein
(see all)