Pizza is one of the best dishes someone could ever ask for. Having a thin-crusted pizza loaded with lots of cheese feels like heaven. Pizza lovers don't need any special occasion to gulp a pizza. 
Beggars pizza holds great popularity in Chicago and Northwest Indiana. They have their authentic style. You can't miss any opportunity to have their yummiest pizza.
We prepared this article to direct you to cook Beggars-style pizza. You can't be happier when you get the opportunity to cook by yourself. 
The preparation will be a piece of cake if you have basic cooking knowledge. You just need to follow our instructions.
So, let's jump into the recipe-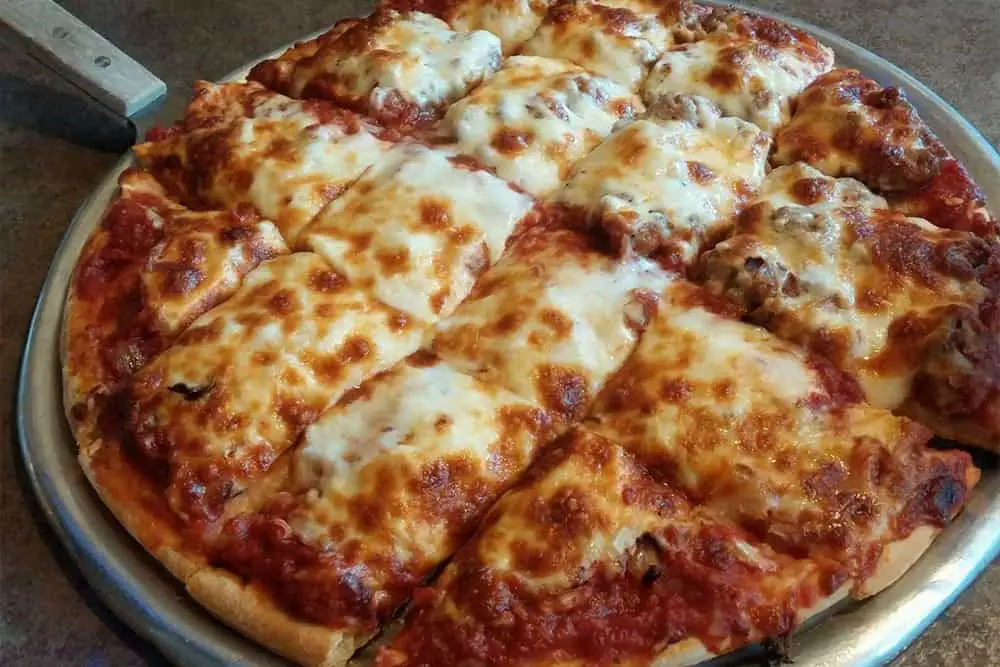 Difficulty Level: Intermediate
Serving Portion: 4-5 servings
Preparation Time: 6-7 hours
Cooking Time: 15 mins
Total time: 7 hours 15 minutes
Nutrition Facts (Per Slice):
| | |
| --- | --- |
| Calories | 2614 kcal |
| Total Fat | 99g |
| Sodium | 4711mg |
| Carbohydrates | 274g |
| Fiber | 7g |
| Sugars | 100g |
| Protein | 152g |
| Iron | 10 mg |
Necessary Cooking Equipment
To cook a yummy pizza we will need some extra equipment. These will make the process lot easier. Those are-
10-12 inch pizza pan
Pizza cutter
Mixer grinder
Ingredients List
Dough
3½ cups of all-purpose flour (420 grams)
1¼ cups of warm water (300 ml)
½ tsp of active dry yeast
1 tsp of sugar
½ Tbsp of salt
Pizza Sauce
5 medium tomatoes
½ cup canned tomato paste
2 tbsp of olive oil
1 tsp of mixed herbs
1 tsp of chili flakes
1 tsp of salt
1 tsp of sugar
5 pods of garlic
Toppings
Pepperoni/ Beef/ Veggies
Mozzarella Cheese
Mixed herbs
Step-by-Step Instruction for Beggars Pizza
A pizza requires a gradual procedure to serve a perfectly cooked tasty dish. We have to follow the step-by-step instructions to cook this dish.
So, put on your apron, and let's start cooking-
Step 1: Prepare The Dough
Take a bowl and mix water, sugar, and salt all together. Then sprinkle the yeast and set aside the bowl for 5 minutes. 
After the waiting is over, give a stir to the mixture. Then pour the flour into the bowl. Knead the flour for 4-5 minutes. 
When kneading is done, put the ball-sized dough into an oiled bowl. Seal the bowl with plastic wrap and rise for 4-5 hours at room temperature.
Step 2: Prepare The Sauce
Meanwhile, your dough is rising, it's time to prepare your sauce. It's an easy process to cook pizza sauce.
First, cut the tomatoes into small pieces. Blend tomatoes and garlic into a fine paste.
Now, take a pan and add 2 tbsp olive oil to the pan. After heating the oil up, pour the blended tomato paste.
Then add the canned tomato paste. Let me tell you, this step is completely optional.
Stir the paste with a spatula so that the lower part won't get burnt. Now gradually add salt, chilli flakes, sugar, and mixed herbs. 
Lastly, cook for 5 minutes by stirring constantly. 
Voila! The sauce is ready.
Step 3: Prepare The Crust
Now, our dough is ready to place into the pizza pan. But we need to follow some instructions here.
Firstly, transfer your dough onto a floured surface and divide it in half. Now fold each piece of dough like a ball shape a minimum of 8 times. 
Again, transfer it to an oiled bowl and keep it aside for 1-2 hours.
After two hours, place the dough onto a floured surface. Dust the dough lightly with flour. 
Place the dough into a floured pizza pan. Afterward, gently press the dough down in the center with fingertips. Spread the dough all around the pan.
Meanwhile, you have to preheat the oven at 450˚ F.
Remember, you need to create small holes in your crust. So the air inside the dough couldn't bloat the pizza while baking.
With a fork, make holes all over the crust. Don't forget the border too.
Step 4: Add Toppings
Well, our dough is ready. Now, it's topping time!
Add pizza sauce first. Spread it all over the crust. You can add more or less amount based on 
your taste buds. 
Now, add whatever toppings you want. Non-veg items like pepperoni, sausage, chicken, etc. If you want a veg pizza, then add veggies only.
Then add the most important part of the pizza, mozzarella cheese. Put as much as you want.
Lastly, add olive and mixed herbs to enhance its flavor. 
Step 5: Baking time!
As our preparation is done, place the pizza in the oven. Bake it for 10-12 minutes at  450˚ F.
When the bell finally rings, take out the pizza from the oven.
Our freshly baked pizza is ready to serve. Chop it with a pizza cutter and enjoy the meal.
Some Extra Tips on Improving Your Beggars Style Pizza
Our step-by-step description should give you a smooth direction to prepare the dough. Even so, you face any hassle while making your pizza, these tips might help you-
What Happens If You Don't Let The Dough Rise?
If you don't give time for your dough to rise, it will become dense and less flavorful. It will set itself similar to a cake. Because there will be no plethora of air bubbles that make the crust fluffy.
Why Does My Homemade Pizza Taste Bland?
There's a chance that you didn't add enough salt to your dough. Hence, your pizza was less tasteful. Salt plays a great role in the dough. It adds elasticity to the gluten. So, try to maintain instructions properly.  
How Do I Add Flavors to My Pizza?
You can use a teaspoon or a tablespoon to add any flavor. It'll depend on your dough's size basically. Infused oils can enhance your pizza's taste to the next level. You can add truffle oil, rosemary oil, or roasted garlic oil.
Now, you are prepped with what to do. We hope you understand the process and try it yourself. You can leave a comment down below sharing your cooking experience.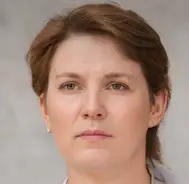 Latest posts by Leah Greenstein
(see all)