A smooth crust can give you an excellent experience of having a pizza. You need to pay extra attention to your dough if you want a restaurant-style feeling.
No wonder Grimaldi's pizza is the signature of old-school New York-style pizza. They provide us with the traditionally styled pizza baked inside a coal-fired brick oven. 
You know, they have their secret dough recipe. They prepare the dough in-house every single day. So, the crust is always fresh and delicious.
If you want to prepare your dough just like Grimaldi's, we've got our back. We shared their dough-making process throughout this article.
So, it's time to put on the apron and start preparing dough-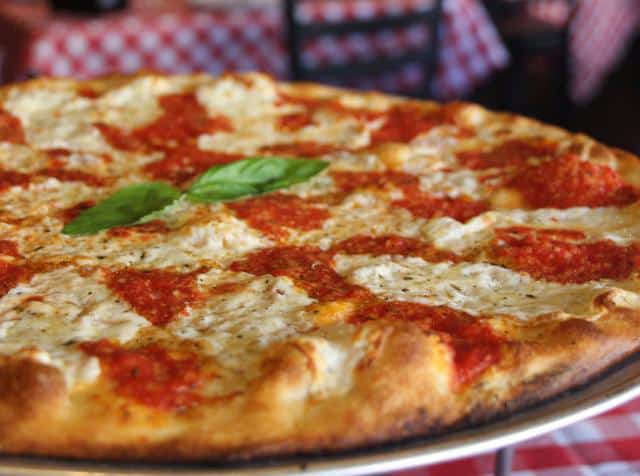 Difficulty Level: Intermediate 
Serving Portion: 4-6 servings
Preparation Time: 2-3 hours
Nutrition Facts (Per Dough):
| | |
| --- | --- |
| Calories | 70  |
| Sodium  | 100 mg |
| Carbohydrates | 12 mg |
| Protein | 2 mg |
Ingredients List
3½ cups of all-purpose flour (420 grams)
1¼ cups of warm water (300 ml)
½ tsp of active dry yeast
1 tsp of sugar
½ Tbsp of salt
Step-by-Step Direction for Grimaldi's Pizza Dough
As we said, Grimaldi has their authentic secret dough recipe. They won't reveal their recipe to anyone. So we'll prepare our dough through the usual recipe. 
Then we'll jump to Grimaldi's technique. So let's start-
Step 1 of 3: Prepare The Dough
Take a bowl and mix water, sugar, and salt all together. Then sprinkle the yeast and set aside the bowl for 5 minutes. 
After the waiting is over, give a stir to the mixture. Then pour the flour into the bowl. Knead the flour for 4-5 minutes. 
Now, seal the bowl with plastic wrap and rise for 1-2 hours at room temperature.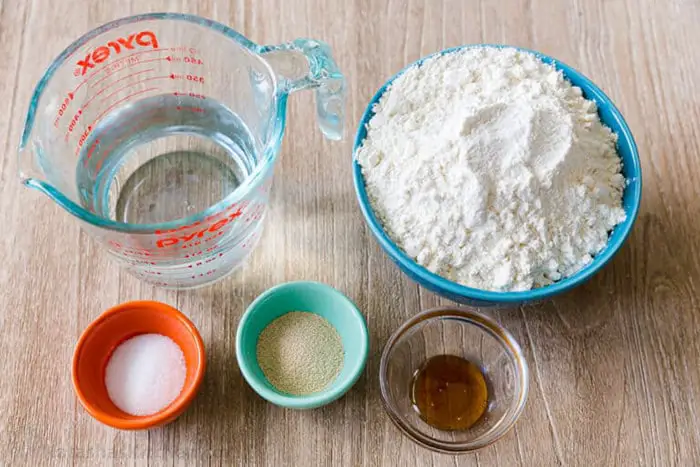 Step 2 of 3: Rolling the Dough into Ball
When the dough fully rises, we have to roll the dough into a ball. You have to put extra effort while preparing the ball.
We can roll the dough in many different ways. But don't forget to end with a circular pie. You can try folding book style. Basically, you have to invest some extra time to shape the dough round.
Point to be noted, Grimaldi uses 18oz (510 gm) of dough for an 18" crust.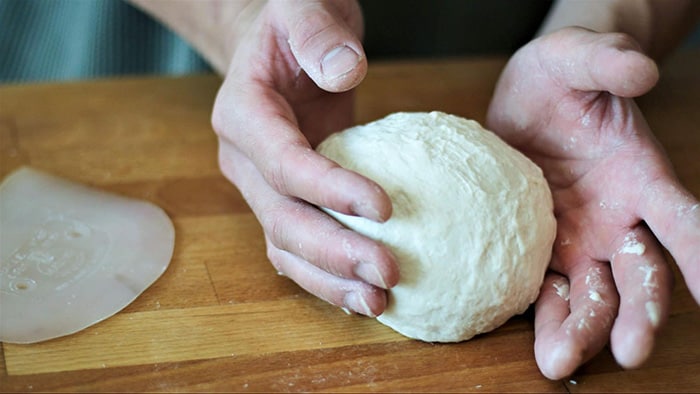 Step 3 of 3: Shape the Dough into a Big Round Crust
Now it's time to play with the dough. It's interesting to resize the dough with the help of hands, though it's a little tricky.
We need to be maximum gentle with our hands while shaping the dough. Because we're gonna turn a round-shaped dough ball into an 18" disc.
Spread flour on the surface where we'll place the dough. Smear some flour in your hands too. So that we can play with the dough without being sticky.
Further, press the dough from inside to outside with the help of your finger's tip. Although, we have to be aware that the air bubbles can't go through the ball.
You need to stop pressing when the center and border parts are similarly thickened.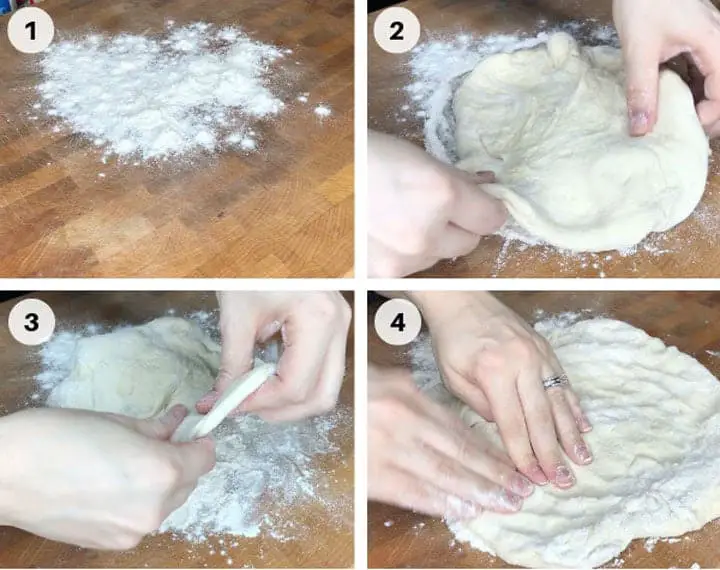 Accordingly, place your palm of hands between the center and border of the dough. Then push into the dough. Turn and repeat continuously until the crust is uniformly set. 
We all know Grimaldi's crust is always thin and crispy. So, Its thickness will be 3/8″.
When your dough's diameter sets near 8"-10", start slapping. Place your dough in your right hand, slap it into the left one. Hence, it requires some practice. Still, you can give it a try. 
After the continuous process, you'll see the crust is much stretched. Now, it's ready to roll!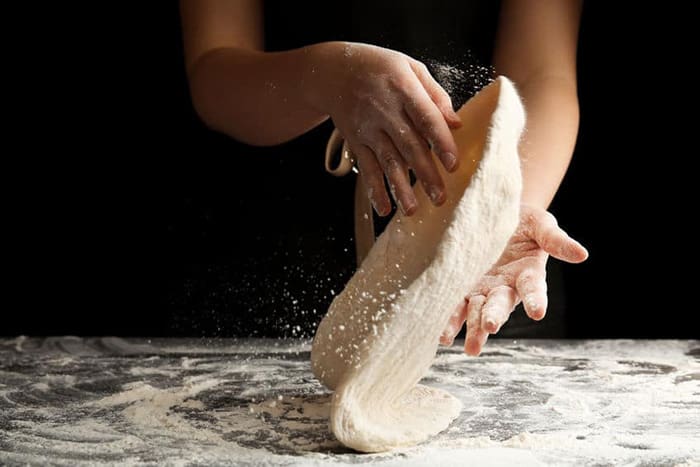 Some Important Tips to Making Grimaldi's Pizza Dough
Our step-by-step description should give you a smooth direction to prepare the dough. But in case, you are facing some issues these tips might rescue you-
What Can Go Wrong With Pizza Dough?
Sometimes there might be some problems while making the dough. Like under-proofed or over-proofed dough or pizza not stretched out thin enough, etc. 
You have to chill down the dough if it's under-proofed. Again, you need to press down your dough when it is over-proofed. 
Further, your pizza is not stretched too thin because of improper gluten development. At this point, you need to change the flour. As the dough is too dry to stretch.
What Happens If You Don't Let The Dough Rise?
If you don't give time for your dough to rise, it'll become dense and less flavorful. It will set itself similar to a cake. Because there'll be no plethora of air bubbles that make the crust fluffy.
Why Does My Homemade Pizza Get Soggy?
It happens due to the temperature of the oven. Placing pizza before the oven reaches its proper temperature, the pizza gets soggy. 
So, you have to put the pizza inside your oven only when the heat is accurate.
We hope we were capable of serving you the proper instructions. If you follow our path, the whole process will be hassle-free.
Hopefully, you liked the recipe and will try it by yourself. After your success, don't forget to leave a comment down below.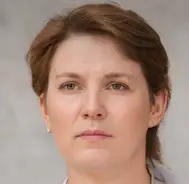 Latest posts by Leah Greenstein
(see all)