Having an intense craving for stuffed pizza? Well, look no further! 
Our recipe for a Round Table Stuffed Crust Bacon Pepperoni Pizza is sure to blow you away!
Now, there's a reason why it's Italy's pride. These recipes were passed down generations and perfected. This is why we are here to help you make this pizza.
Difficulty Level: Intermediate 
Serving Size:  8-10 Slices
Preparing Time: 2 hr 30 minutes
Baking time: 7 minutes
Total time: 2hr 37 minutes
 Nutritional Facts( Per Slice):
| | |
| --- | --- |
| Calories  | 280 |
| Total Fat | 12g |
| Trans Fat | 0g |
| Saturated Fat | 6g |
| Cholesterol  | 30g |
| Sodium | 670mg |
| Total Carbohydrates | 30g |
| Dietary Fibre | 2g |
| Sugars | 2g |
| Protein | 14g |
Ingredient List
4 cups of flour 
Olive oil (2 tbsp)
2.25 tsp yeast 
2 tsp salt & butter
1 pound bacon
2 sticks pepperoni
½ a block of mozzarella and fontina cheese 
⅖ a block parmesan cheese
1 Can of Tomatoes
Tomato-Paste (2 tbsp)
1 tbsp Italian seasoning & red pepper
Head of Garlic
Cookwares you'll need
Pizza-Stone
Baking Oven
Blender/Food Processor
Pyrex jug
Parchment Paper
Thermometer
Step-By-Step Direction for Making A Round Table Pizza 
Are you ready to make your stuffed Pizza? Let's jump right in! 
Step 1: Make The Dough
First, let's make our dough!
Add 2.25 tbsp of dry-active yeast with 1 and ⅓ cups of water in a pyrex jug. Make sure the water is between 105-115 degrees Fahrenheit!
The yeast mixture should froth up in 5 minutes if it's alive. Then, add 2 cups of flour to the mixture. Stir the mixture until it has the texture of a cake batter.
Next, add 2 tsp of salt & olive oil each, and keep stirring until thoroughly incorporated.
Now, add 1.5  cups of flour to the jug. Add the flour, a quarter of a cup at a time. Then place the dough out into a floured bench/work surface.
Use your hand instead of a spoon once the mixture gets too dry.
Keep adding the flour little by little until the dough becomes sticky. The dough is ready when it doesn't stick to the wooden board's surface or your hands. Knead the dough until it becomes smooth, which should take around 10 minutes.
Put the dough ball in a bowl. Use a tbsp of oil to coat the bowl and cover with a towel. Set the bowl aside in a warm place for about 90 minutes. This will help the dough rise.
Meanwhile, heat the pizza stone in the oven. Usually, it takes up to about 45 mins to heat up.
Step 2: Form The Sauce
While the dough rests, start making the sauce.
Add 1 tbsp olive oil and 4 large cloves of garlic in a skillet. The ingredients should be sauteed on low heat until the garlic is fragrant. Next, add 2 tbsp tomato paste and saute until brown.
Then, add one can of crushed tomatoes,1 tbsp Italian seasoning, and red pepper flakes. Remember to season with salt.
Stir and simmer the sauce for 30 mins or until it thickens. The sauce should coat and stick the back of a spoon.
 Afterward, puree in a blender to smoothen it. Meanwhile, you should cook the bacon in a pan. Since the bacon is fatty you need to dab the excess grease off afterward.
Step 3: Add Toppings and Sauce
Now, we need to assemble the pizza.
Take the rested dough out, punch it down and knead it. Next, separate into two balls. Put one ball into the fridge and cover the other with a towel. Then, let the dough rest for 15 minutes, on a floured surface.
Next, roll the dough with a rolling pin, so it spreads out evenly. Use your knuckles to stretch out and toss the dough.
Place the pizza on a wooden board lined with parchment paper to prevent slipping.
Afterward, ladle the sauce on top of the dough. Next, add the fontina and mozzarella cheese. Remember to shred half of the mozzarella stick and cut the rest into batons. Place the batons in a circle for the stuffing.
Next, roll the outer dough inward towards the batons to form the stuffing. Place the pepperoni and bacon on top. Then, grate parmesan cheese on top. Brush the exposed dough with melted butter.
Once you're done assembling the pizza, transfer it onto the heated pizza stone.
Step 4: Bake and Serve
Now, set the oven at 500 degrees Fahrenheit for 7 minutes.
Remember to check for doneness afterward, by looking at the crust. If it's golden brown and crisp, it's perfect.
After 7 minutes, take the pizza out of the oven and slice it into 8-10 slices. And feast your eyes on the cheese strings as you take out a slice!
Bon-Appetit!
Some Relevant Tips- 
If you followed our instructions properly, you should not have faced any issues. But if you're facing a few issues, check out these tips.
Can I Use Gluten-Free Flour?
Yes, you can. However, this may lead to different tastes/textures of your bread. 
Can I Substitute Bacon?
Yes, you can use Mushrooms, Tofu, Eggplant (vegan option), Beef bacon, or even Turkey bacon as a halal substitute. 
Can I use Vegan Cheese?
Yes, plant-based cheeses can be used instead. Non-Dairy products have a lower fat content but higher Sodium content since its processed.
Hope this recipe helps and you try it out yourself. We tried keeping it as easy as possible for your better understanding.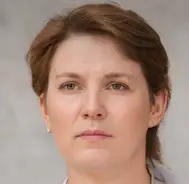 Latest posts by Leah Greenstein
(see all)