It's confusing, right?
Well, yes it's kinda hard to pick one between glaze and sauce. But to be honest, these two aren't similar at all.   
So, what are the differences between glaze vs sauce? 
Firstly, glaze requires fewer ingredients than sauce. Also, after glazing your food, it'll definitely look different. But sauce doesn't change the appearance of food that much. However, both enhance the taste of your dishes. Then glaze has a thicker texture than sauce. Therefore, they are used in different ways. Lastly, some sauces can be a bit more harmful to your health than glaze.
Now, this is just the small part. To pick one, you've to know more about them. That's why we've covered these two in detail. 
Therefore, we hope you stay with us till the end! 
Glaze Vs Sauce: Why Knowing the Difference Is Important? 
Now, as we've mentioned glaze and sauce are pretty different. 
Thus, it's important to know when to apply glaze and when to use sauce. Just how it's essential-
To pick the right salt between curing vs pickling salt for curing meat.
Otherwise, you might end up in a messed-up situation.
For example, if you use glaze in a sauce-based dish, it'll definitely turn out bad. 
For that, we've differentiated them into simple words beforehand-
Sauce Vs Glaze: The Basic Differences 
| Factors | Glaze | Sauce |
| --- | --- | --- |
| Ingredients when making | Fewer than sauce (4-7) | More than glaze (4-8 or more) |
| The appearance of the food | Shinier and glossier | Depends on the sauce |
| Texture | Thicker and sticky | Thinner |
| Taste | Sweet and savory | Sour, savory, sweet, and so on. |
| Uses | Coated on food during, and after cooking to enhance the flavor | Used before, during, and after cooking to enhance and fix flavor. |
| Health issues | Isn't necessarily that harmful | Some readymade sauces can be harmful |
We hope you've got the basic idea about the two now. If so, let's move on to the overall detailed comparison.
Glaze or Sauce: The Overall Comparison
Now that you've got the sneak peek, it's time to know the two in detail. If you read along, you might find info that you didn't know before. 
Therefore, brace yourself!
Let's discover both glaze and sauce-
Ingredients When Making
As you already know that you'll need fewer ingredients when making glaze than sauce. This automatically means that you don't have to put much effort.
To make things easier, we're mentioning the main ingredients you'll need while making glaze-
| Ingredient Type | Ingredient Names |
| --- | --- |
| Sweet | Granulated sugar, molasses, honey, white, or dark chocolate, syrup. |
| Aromatic element | Lime juice, lemongrass, miso. |
| Liquid | Vinegar, soy sauce, meat, or vegetable broth. |
| Spicy | Chili flakes, hot sauce, crushed pepper. |
Now, you can just go for a sweet option or spicy option. Or you can mix all the ingredient types together for your dish.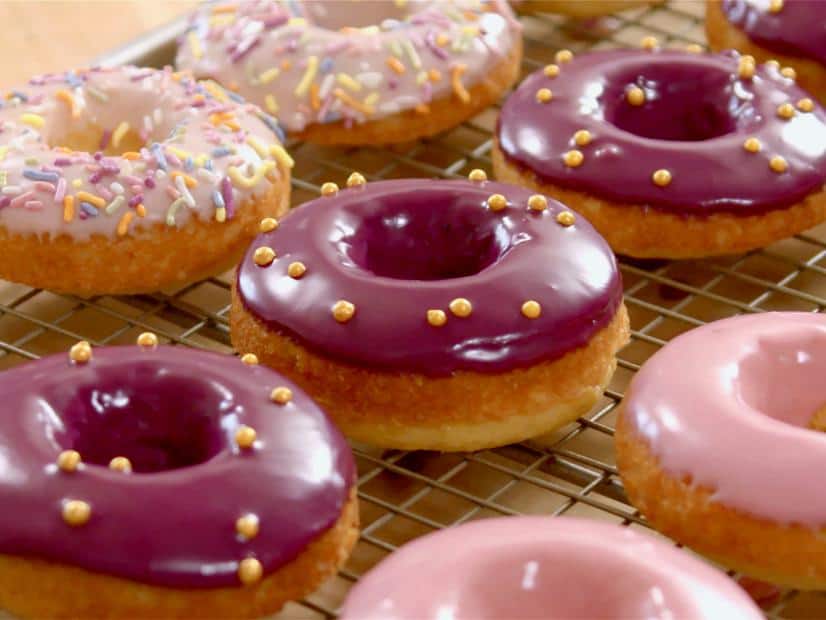 Source: foodnetwork.com
We suggest mixing all the ingredient types together. Only if you're making the glaze for something savory such as meat.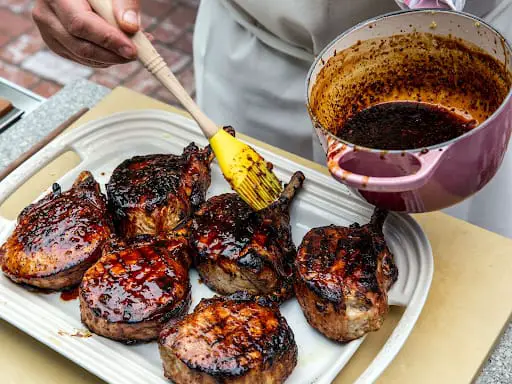 Source: foodandwine.com
Plus you'll easily get ready-made sweet glazes for cakes or donuts. However, it can be a little tough to get the right ready-made savory glaze. Hence, making your own glaze at home is a better option. 
Now, let's talk about the ingredients of a sauce–
Well, there are different types of sauces. Therefore, the making processes of these sauces are different too.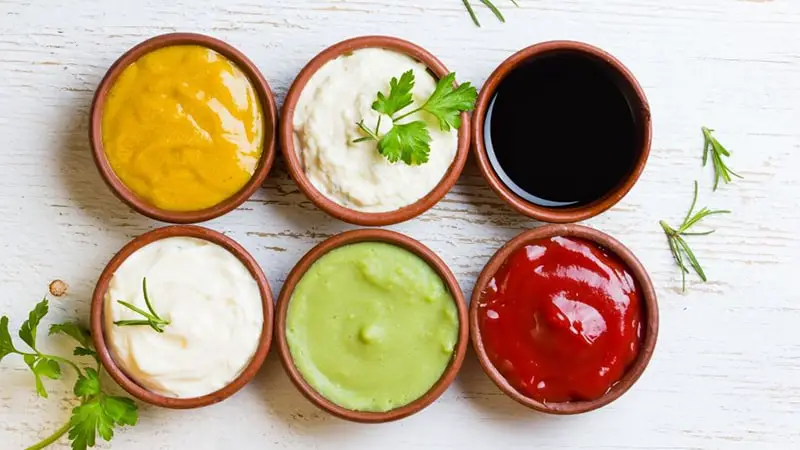 Source: culinarynutrition.com
To show you an example, we've picked some of the popular and common sauces. And we've mentioned the ingredients of those sauces-
| Sauce Name | Ingredients |
| --- | --- |
| BBQ sauce  | Vinegar, tomato paste, mayonnaise, meat/vegetable broth, onion powder, mustard, and black pepper, sugar/molasses. |
| White sauce  | Milk, butter, flour, parmesan cheese. |
| Tartar sauce | Mayonnaise, sweet pickle relish, minced onion, lemon juice, freshly ground black pepper, fresh parsley. |
| Chocolate sauce  | Cocoa powder, sugar, salt, vanilla, water. |
These four are some of the common sauces you'll come across. They sure need a lot of ingredients, don't they?
So, are you more leaning towards glazing your food? 
Well, hold your tongue-
Because you can easily find the ready-made versions of these sauces. To be honest, you can find lots of sauces prepared in advance. 
Also, you might not find an already prepared chocolate sauce. However, you can always choose chocolate syrup instead of it. 
Now, if you're having trouble finding ready-made sauces. Don't worry! 
For you, we've mentioned some of our top picks for some sauces-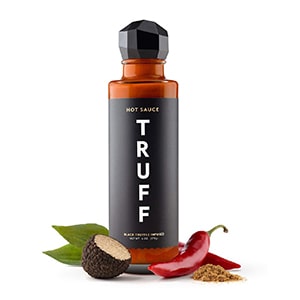 TRUFF Hot Sauce
bibigo Gochujang Sauce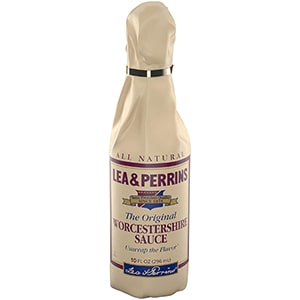 Lea & Perrins Worcestershire Sauce
Thus, if you're running late, you can just grab yourself some ready-made sauces.
So, now which one do you prefer more?
The Appearance of the Food
The appearance of your food is another differentiating factor for glaze and sauce. This part is a bit short and easy to understand. 
First of all-
If you glaze the food you've cooked, it'll look shinier and glossier. So yeah, the food will look quite attractive.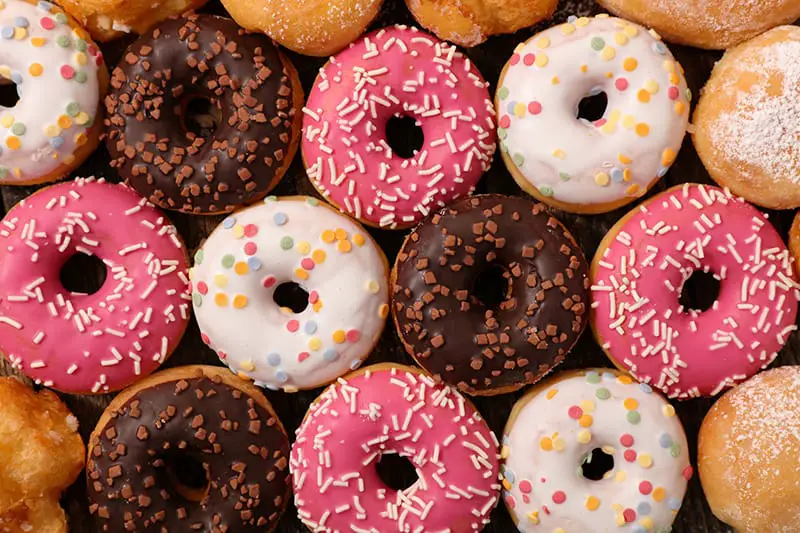 Source: delish.com
For example-
You can use strawberry syrup, chocolate, or just sugar. And make different colored glazes. 
Then coat the glazes on top of donuts to make them look extra special! And if you don't have time, just use regular food coloring in the glaze!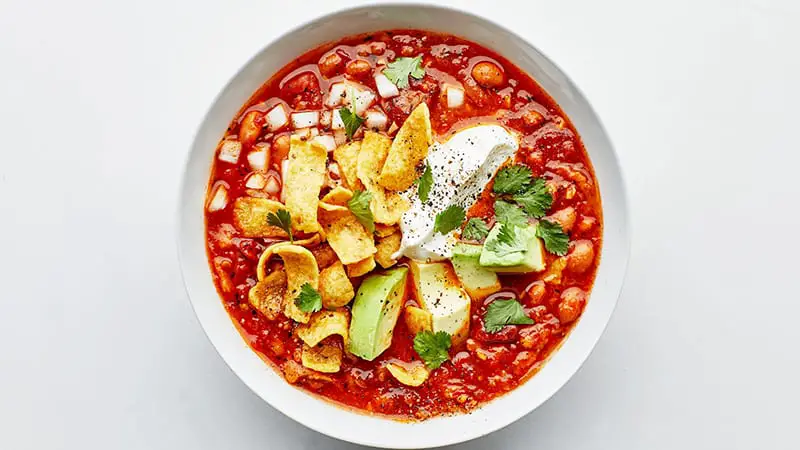 Source: bonappetit.com
In reverse, a sauce doesn't really create a big change. The color of your dish can change due to adding the sauce to it. 
For example-
Your stew will get a vibrant red look after adding chili tomato sauce.
Taste & Texture of the Two
While making a dish, it's essential to maintain the right taste and texture. 
Thus, you've to know how the elements used in your dish will feel and taste.
Let's start with the glaze-
The glaze is thicker than the sauce. Because the sugar level in a glaze is higher. 
That's why the consistency of the glaze becomes both thick and sticky. Glaze sticks to the food after applying it. Whether it be smoked meat or cake.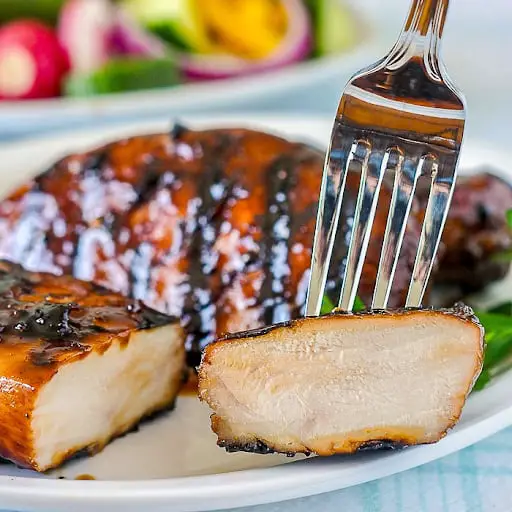 Source: rockrecipes.com
Now, for taste- 
Well, glazing the food will obviously improve the taste of it. As there are many different yet flavorful ingredients in a glaze. And you can just make the glaze with your favorite ingredients.
But there's a catch-
If you mess up while making a glaze, you'll have a hard time fixing it. 
For say you've added too much sugar during making the glaze. The glaze will turn grainy and gritty afterward. 
And it can be pretty time-consuming to bring back the correct texture. As a result, you'll have to make it again. 
Sounds frustrating, doesn't it?
On the contrary, a sauce is often a bit thinner than a glaze. And due to this kind of texture, it doesn't have a stickiness to it. Plus, a sauce is one of the vital elements for enhancing the flavor of a dish.
Now, an interesting part of a sauce is-
Unlike glaze, you can adjust the flavor and texture of a sauce.
To make this easier to understand, let's imagine- 
You've made a sauce but it's too sweet. Can you fix it? 
Of course, you can! Just add a little bit of hot sauce. And the sauce that was too sweet will be all balanced out!
And if you didn't know, you can even fix the texture of a sauce. Wanna see another example?
Well, maybe your alfredo sauce has turned thicker than you expected. And you want to make it thinner. What to do?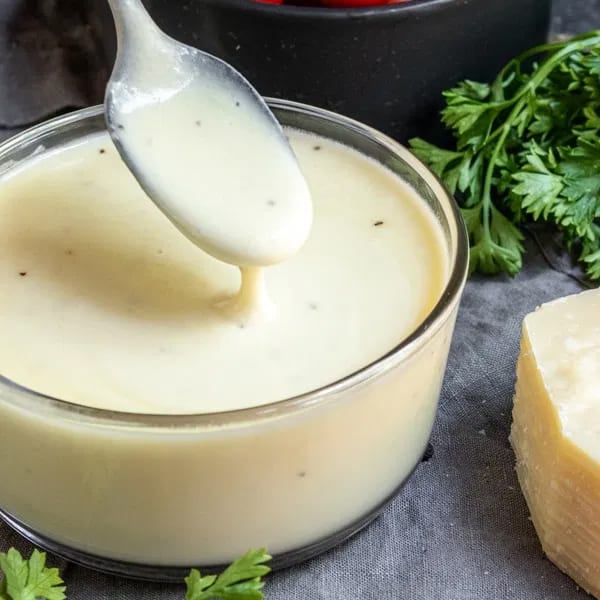 Source: homemadeinterest.com
You can use various ingredients to fix the texture of the sauce. Just how you can mix extra elements with venison while grinding for better texture.  
Now, to reduce the thickness, you can add milk or pasta broth. And then just stir until the sauce gets to the right texture.
Working with sauce is quite easy, right? 
So, according to this segment which one suits you?
Different Uses
Glaze and sauce are used in different ways. 
After making a glaze, you need to coat vegetable, meat, cake, or donut with it.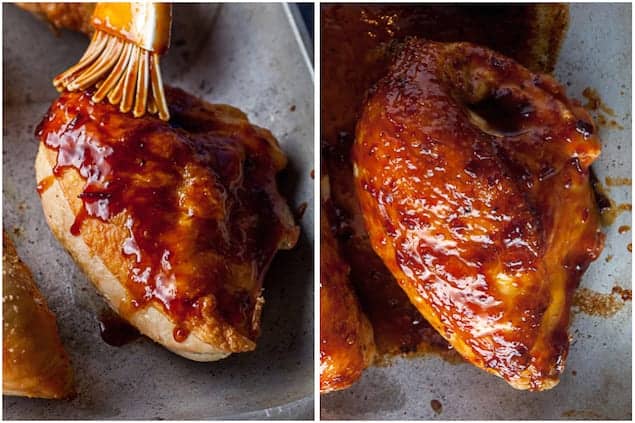 Source: honestcooking.com
You've to use a brush to coat the food with the glaze. However, you can't just glaze the food whenever you want. 
For that reason, we've discussed the right time of glazing for different foods-
| Food | Glazing Time |
| --- | --- |
| Meat, vegetables | During or after cooking |
| Donut, cake, and other sweet food | After cooking |
But why is it important to maintain these timings? 
Well, let's say-
You've glazed a piece of meat before starting the BBQing/smoking process.  
What will happen?
Unfortunately, nothing pretty will come out of this mistake. As meat cooks, the glaze on top will also receive heat. 
As a result, the top of the meat will come out as burnt and bitter. Only because of the glazing! So, instead of enhancing the taste, the glaze ruined the taste of the meat. 
That's why it's necessary to follow the right timing. 
Now, for a sauce, there are no serious rules. You can use the sauce whenever you want.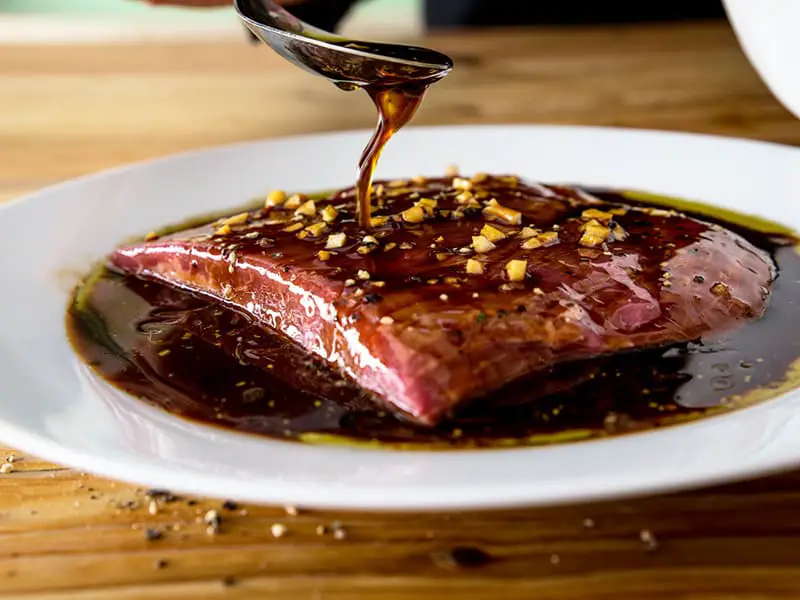 Source: ottogrills.com
For example, you can marinate your meat in a specific sauce before cooking. You can even add sauce to your stew and pasta while cooking. Lastly, you can use a sauce as a dip after cooking. 
See? So many uses! 
However, the sauce takes another plus point, with an extra fact!
You can save a dish with a sauce. Hard to believe? 
Well, we've got an example to clear everything out-
For say, your smoked brisket has gotten a bit bitter. What can you do? 
There's an easy solution! Just make yourself a good sauce. You can add mayonnaise, honey, lime juice together for this. And use the sauce to neutralize the bitterness. 
It's as simple as that!
Health Issues
Now, we all know, 'Health is wealth'. 
And yes-
You can make the sauce and glaze yourself with the right amount of ingredients. However, some ready-made sauces are bad for your health. How?
Well, some of these readymade sauces carry too much sugar, fat, and salt. Therefore, it's harmful if you use and eat an excessive amount of these sauces. 
For example, you can suffer from heart diseases. Scary isn't it? 
Thus, limit your readymade sauce intake. And try to make your own sauce at home.
By the way, the glaze can also cause a bit of trouble to your health. As it has a higher level of sugar in it. That's why make sure to use less glazing on your food. 
Sauce or Glaze- Which One is for You?
Finally, have you decided on which one to pick? 
Well, even after going through the differences, you might be confused. But fear not, my friend! We're here to help. 
As you know glazing your food makes it shinier and glossier. It can even give the top of the food a crunchy bite. 
Thus, if you want this type of appearance and texture, just go with glazing the food.
And for a sauce-
A sauce can be used in any kind of dish. Sometimes as you know, it can be a part of your glazing ingredients. So yeah, you can't escape the use of the sauce completely. 
Simply put-
For recipes like donuts, you've to choose to glaze. And then to make a chili stew, you've to use chili/sweet chili sauce. So, yes your decision relies on what you're intending to cook.
But in the case of smoking meat/vegetables, people can choose one over the other. For example, glazing smoked meat will make it shinier. And crunchier in texture. But using BBQ sauce might not give you that extra shine and crunchiness. 
So yeah that's about it. Now, just try to pick the one that's better for you.
FAQs
Question: Is glaze one type of sauce?
Answer: Yup, a glaze is one kind of sauce. But it has a thicker texture to itself. And it's also used differently when making something than an actual sauce. 
Question: Which is much easier to make between glaze and sauce?
Answer: Well, the making process depends on the ingredients. And the glaze is known to require fewer elements than sauce. So yeah, you can say glaze is easier to make.
Question: Can too much glaze ruin a dish?
Answer: Yes, an excess amount of glaze will definitely ruin your dish. Because it has a thick and sticky texture. Therefore, if you add too much, the food can get tough to eat.
Take Away 
We hope you're all cleared of the glaze vs sauce issue. By the way, you can use sauce even after glazing the meat if you want. 
So, which one suits your taste buds better? 
Let us know your opinions through comments. Thank you in advance!
Also, good luck!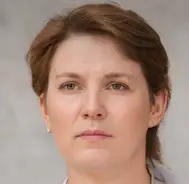 Latest posts by Leah Greenstein
(see all)