Some people often get puzzled about what they can do with spare rib trimmings. Thus, you aren't the only one! But hey if you didn't know, you can actually make use of the trimmings. 
So, what to do with spare rib trimmings?
Well, you can make chili stew, sausages, meatballs with the skirt/flap meat. Stir-frying the skirt or making a pork cutlet with it is also a good option. For rib tips, you can bbq/smoke it. Then shred the meat and use it as the toppings of pizzas and nachos. Rib tips can also be used in bean soup. Lastly, the trimmings can be stored for later uses.
Now, these are just the basics. And to be honest, they aren't enough if you want to use the trimmings. That's why we've provided a full guide on this issue. 
Therefore, don't forget to read till the end!
Two Types of Trimmings You Might Get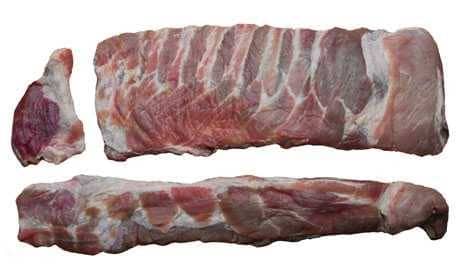 Cooking untrimmed spare ribs can be pretty difficult. For example, you won't get perfectly tender meat. Which is obviously a bummer.
That's why most people always trim the spare rib to keep the biggest part. And this part is known to be the 'Rack' which is in the middle of the rib. 
Now, after trimming the spare rib, you'll definitely get some pieces of meat. But do you know what these trimmed parts are called? 
Well, most people trim the spare rib into a St. Louis-style rib. And if spare ribs are trimmed that way, two meat parts will be left out. 
However, you might not have trimmed the spare ribs into St. Louis-style ribs. But you'll still get those two parts after trimming. Because trimming the spare rib means only keeping the rack. 
Anyway, the left out meat parts are-
Flap meat/skirt 
Rib tips/brisket bone
Now, we've gathered all the necessary facts about these two parts for you. Therefore, you can relax and read along!
Flap Meat or Skirt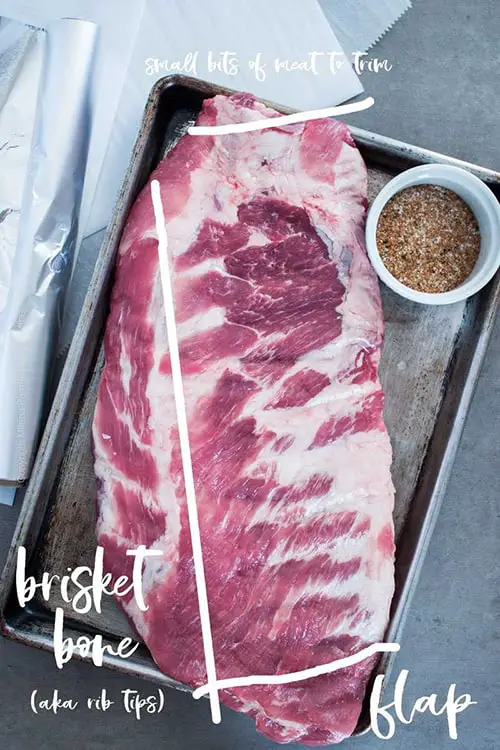 You can get flap meat from two parts of the spare rib. First, you'll get it from the back of the rib. And then it can be found on one side of the rib (see the image to be sure). 
Now, flap meat cooks pretty fast. And it's also quite delicious if cooked properly. So, my friend, don't just waste this piece of meat. Instead, work with it! 
Rib Tips or Brisket Bone
Rib tips or brisket bone is definitely much bigger than flap meat. This part is actually trimmed out to make the spare rib look uniform. 
However, rib tips are extraordinary. That's why don't throw this piece away. Instead, make use of these rib tips.
So, let's quickly check out the uses of the trimmings, shall we?
8 Easy Ways to Use Spare Rib Trimmings
Now, different types of spare rib trimmings have different uses. For example, you can't use rib tips in a recipe for flap meat. 
Because rib tips have cartilage in them. So yeah, they aren't a proper alternative for flap meat.
For this reason, we've discussed the uses according to the trimmings beforehand-
| | |
| --- | --- |
| Trimmings | What To Do |
| Skirt or flap meat | Make sausages/meatballs, stir-fry the meat, make pork cutlet with it, place the meat cuts on top of pizza, put the meat into chili stew. |
| Rib tips | Smoke/BBQ them, add them into chili stew or bean soup, use shredded meat from grilled rib tips on pizza and nachos, put the shredded meat inside tacos. |
So, these are some things you can do with spare rib trimmings. Now, let's get into the details-
Smoke or BBQ the Trimmings
If you want to work with rib tips, definitely try out smoking or BBQing them. Because come on, they do kinda look like the actual ribs, right? 
Well, we think they do. Because they've got cartilage. Thus, if you grill them to perfection, the meat will fall off the cartilage. Just how rib meat would from the bones. You can grill the rib tips while you're grilling your rack.
However, there's a catch-
You obviously can't grill them like you'd grill the rack. Because rib tips take less time to reach tenderness. So, yup rib tips can be considered as a snack while BBQing the rack. 
Now, how to grill the rib tips? 
Well, to get tender rib tips, you need to cook it at 225-250 degrees Fahrenheit. And then wait for 60-80 minutes.
Remember to maintain the timing we've mentioned. If you cross the ideal time, you'll get tough rib tips. Another way to be sure of the tenderness is by checking the internal temperature. For this, you'll need a thermometer.
But remember to use a good-quality meat thermometer. Or else things might get tricky. So, on that note, we've mentioned our top picks-
Habor 022 Meat Thermometer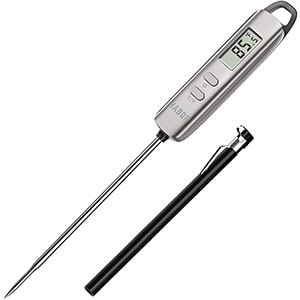 ThermoPro TP03 Digital Instant Read Meat Thermometer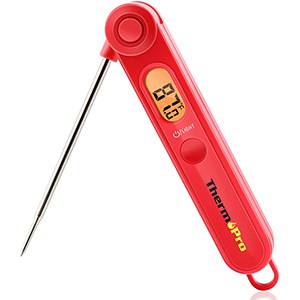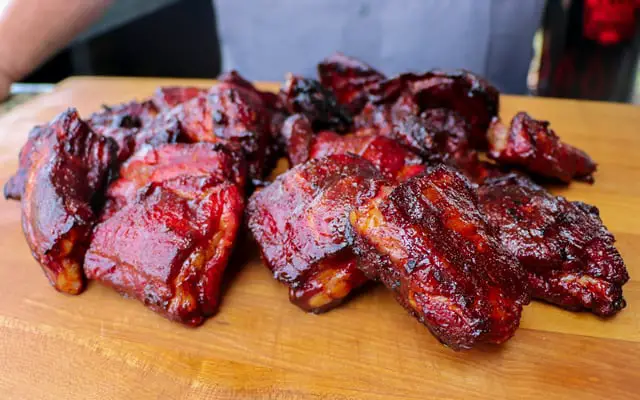 Now, insert the thermometer in the meat and take the read. If it says 145 degrees Fahrenheit, then congratulations. Because you've got yourself perfectly cooked rib tips.
After you're finished grilling, you can shred the meat of the cartilage. And then use it as a nacho topping. You can also add the shredded meat to tacos.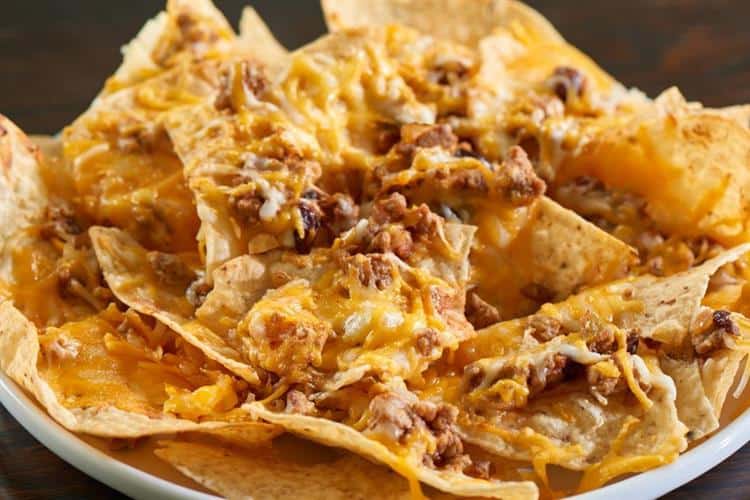 Grind to Make Sausages or Meatballs
The next option you've in your hand is grinding the flap meat to make sausages. Not going to lie, this option is pretty common and easy.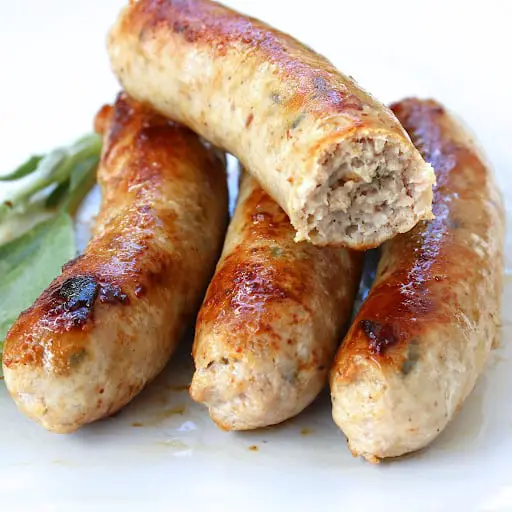 Just take the flap meat and cut it into small chunks. Then put them into the grinder. You'll get ground meat in no time! 
To make sausages or meatballs, we suggest using finely ground meat. Therefore, make sure to grind the flap meat properly.
By the way, you can even mix the flap meat with venison when grinding. It'll make the venison even juicier and meatier
Make Chili Stew with the Trimmings
We all know chili stew is a delicious dish. And it's made with veggies and meat. 
Now,  you obviously have the flap meat after trimming the spare rib. So, why don't you use the piece of meat to make chili stew? 
Well, you can totally consider doing it. Because flap meat is almost perfect for this type of stew. You use the flap meat in two ways. 
Either use the ground version of the meat. Or just cut the meat into small bits. And then them to the stew. You'll get a tasty meal by following any of the ways.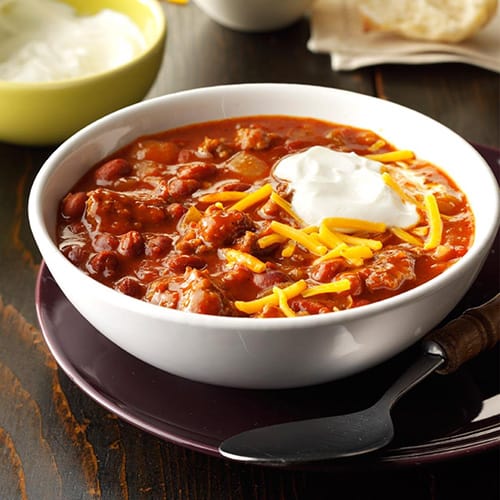 Place the Trimmings on Your Pizza 
If you're up for making pizzas, make use of the trimmings. Both the rib tips and flap meat are great options as toppings. 
If you want to use rib tips, make sure you've grilled them properly. Or else it'll be difficult to shred the meat. 
To save time, you should definitely pick the flap meat. Just fry them with salt, pepper. And you're all set!
Put the Trimmings in Bean Soup 
Let's come to another delicious but healthy option-
Bean soup is no doubt one of the most common supper meals. To give it a meatier taste, you can use the spare rib trimmings.
Now, which part should you use? 
Well, we think it's best if you pick the rib tips. You can cut the rib tips and slow cook them in the soup. But how long should you cook the meat and beans?
Before getting to the time, you need to know one necessary fact-
You can't cook the beans and the meat together. If you do so, you'll either get undercooked meat or overcooked beans. 
That's why it's better to use half-cooked meat. Half-cooking the meat refers to boiling the meat till it's half-done. 
To make sure your meat is half boiled, test it with your fingers. If the meat feels soft and squishy, you can relax. Because this indicates that the meat is half done.
Now, just throw the meat chunks in the broth with the beans. For the broth, use beef or pork broth. You can even use leftover pork pulled juice to make the bean soup. After putting all the ingredients together, let them simmer for some time.
The timing varies from one cooking process to another. However, fear not! We've mentioned the accurate cooking time for you-
| | |
| --- | --- |
| Cooking Process | Cooking Time |
| Slow cooker | 2-4 hours in high heat and 6-8 hours in low heat |
| Pressure cooker | 15-30 minutes in 2 bars/high pressure |
| Oven  | 1.5 hours |
| Stockpot | 1 hour |
After the time is over, try to mash one or two beans. If you're able to mash them easily, your soup is ready. If they're a bit hard to mash, simmer for another 10 minutes. 
Use the Trimmings to Make Pork Cutlet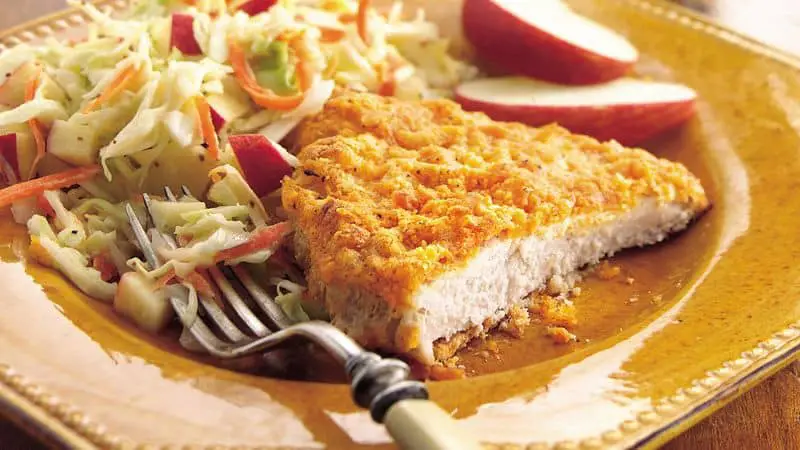 You can use the flap meat to create another amazing dish. And that is a pork cutlet. 
Now, an interesting fact is that you don't have to cut the flap meat. You can use it just how it is. Just add the seasoning to it. Dip it into the tempura and flour.
Then fry the piece of meat until its internal temperature is 145 degrees Fahrenheit. It'll take about 25-30 minutes for the cutlets to reach that temperature. When the cutlets are done, they'll turn golden brown.
Stir-fry the Trimmings to Enjoy a Great Meal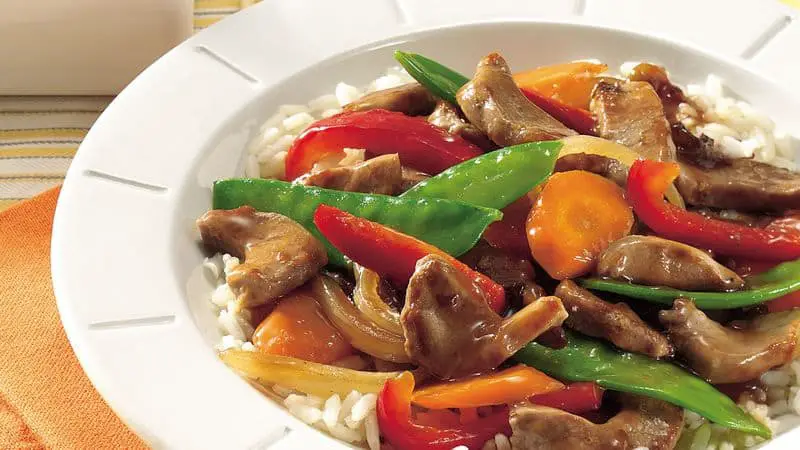 Yup, you can stir-fry the spare rib trimmings. But you've to use the flap meat for this as well.
Just grab the meat and cut it into bite-sized chunks. Cut some of your favorite veggies. First, fry the pieces of flap meat. Then after 10-15 minutes, add the veggies.
Don't forget to add salt, pepper, and soy sauce. Stir fry them for another 30 minutes and that's all. You can serve the stir-fried meat with rice if you want.
Store the Trimmings to Use Them Later
Some of you might not use the trimmings immediately. So, what to do then?
Well, you can store them in the fridge or freezer. To store the trimmings, you'll need vacuum-sealed bags. Make sure to use different bags for different trimmed out parts. 
Also, seal the bags properly so that there are no air bubbles inside. Then just put it in the fridge/freezer. 
However, keep in mind that you can't store them for more than a certain period. To make it easier, we've mentioned for how long you can store the trimmings-
Meat Type 

Storing Type

Storing Time

Storing Temperature

Flap meat/skirt

Fridge

3-4 days

33-37 degrees Fahrenheit

Freezer 

6-12 months

0 degrees Fahrenheit

Rib tips/brisket bone

Fridge

3-4 days

33-37 degrees Fahrenheit

Freezer

4-6 months

0 degrees Fahrenheit
Now, just make sure you remember this info! 
Also see? Both the flap meat and rib tips are quite useful. So, don't even consider wasting these meat parts!
FAQs
Question: What can I do spare rib skirt?
Answer: As you know, a skirt or flap meat is one of the trimmings of the spare rib. And you can try out several recipes with this. For example, sausages and meatballs can be made with skirt meat. You can even stir-fry this meat and serve it with rice. Pork cutlet is another amazing option.
Question: Can BBQ the spare rib trimmings?
Answer: Yup, you most certainly can. But make sure you use the rib tips. Because rib tips will give you a similar vibe as actual ribs. Just coat the rib tips with BBQ sauce. And then grill them for 60-80 minutes at 225-250 degrees Fahrenheit. 
Question: What to do with spare rib tips?
Answer: You can do three easy things with rib tips. Firstly, you can smoke or BBQ them. Then after BBQing, you can shred the meat. Using the shredded meat on nachos and pizza is a great option. Lastly, you can also slow cook them in Bean soup.
Take Away
We hope you got what you needed on what to do with spare rib trimmings. By the way, you can use the trimmings as your pet dog's food too. 
So, what did you do with the trimmings? 
To let us know, comment down below! And lastly, thank you for being patient. Good luck!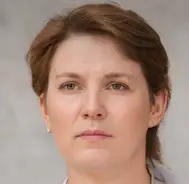 Latest posts by Leah Greenstein
(see all)