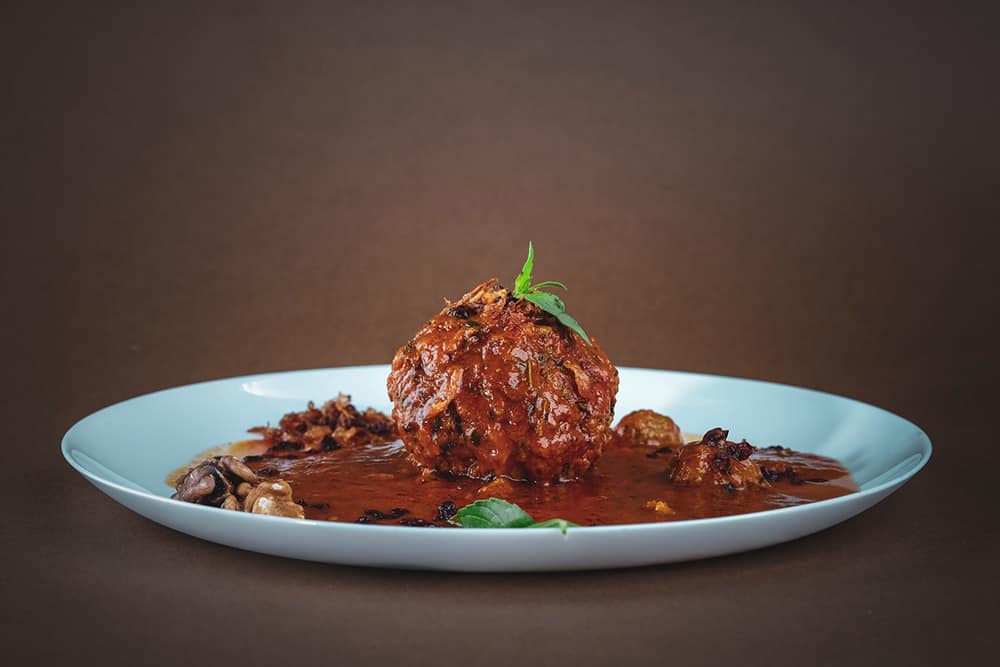 Nothing ruins a great meal like having to take mouthfuls of your favorite side dish just to balance salty chili. But while balancing your salty chili with another dish works, it may not always be the best solution.
So, how should you go about fixing your salty chili then?
Well, you can add starch, bulk, or sugar to your chili for a start. Any of these will help neutralize the salty taste in your chili. And the best part about them is that you won't lose much of the chili's taste.
Of course, there's more to each of the solutions and we'll get into them in a short while. However, before we get started, you should ask yourself one important question – what made your chili salty?
Why Is Your Chili Salty Anyway?
The obvious culprit is salt. But that's usually not the only reason. The ingredients you used in your recipe also play a big part.
Naturally, homemade chilis contain less sodium than fast-food or even canned chilis. However, if you've had salty chili in your kitchen, then you likely did one of these two things:
You added too much salt
You used many canned ingredients
Adding Too Much Salt
The keyword here is "too much". Meaning you added more salt than was required in the recipe. This also happens to be the main cause of salty chili for most people.
Making chili usually involves a sequence of steps such as:
Browning the meat
Caramelizing the vegetables
Adding liquids before the simmering stage
But since you are required to add seasoning during each of these cooking steps, this likely is where you overpowered your chili. Adding little pinches of salt when cooking can slowly lead to a salty dish.
Using Canned Ingredients
The salty taste in your chili could also be a result of using canned ingredients. And that's because the majority of canned foods are high in sodium, which is used as a preservative.
Think about it. Would you use the same amount of salt when cooking with canned ingredients?
If your answer is yes, your chili contains the sodium from the canned ingredient plus the salt. That's how you end up with the salty flavor.
Luckily, you can reduce the salty taste in your chili quite easily actually. Below, we'll be discussing 6 different ways of fixing salty chili. We bet one of them will be ideal for you.
7 Easy Ways to Fix Salty Chili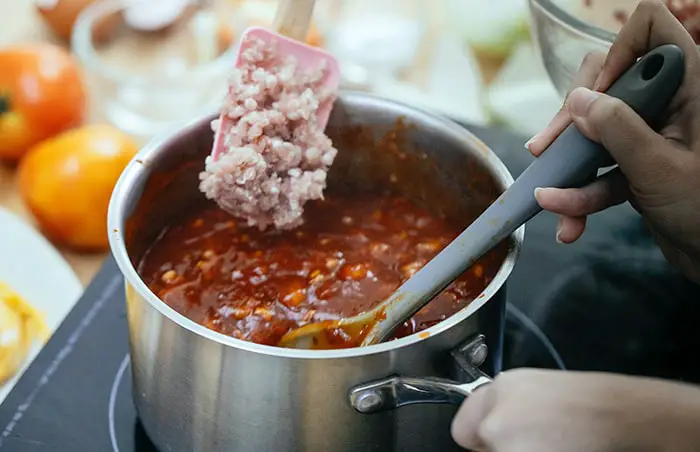 As previously stated, salty chili is fixable. And there are many ways of balancing out the taste so that it's not too salty. They include:
Adding starch
Adding bulk
Adding a raw potato
Adding mozzarella cheese or sour cream
Adding sugar
Adding veggies
But depending on the salty taste in your chili, some methods may be more ideal for your particular case. So, we broke down the methods based on saltiness levels too.
| | |
| --- | --- |
| Saltiness Level | Recommended Method |
| Mild | Adding starchAdding raw potatoesAdding sugar |
| Medium | Adding starchAdding bulk |
| High | Adding bulkAdding mozzarella cheese or sour cream |
Method 1: Adding Starch
Using starch is one of the common methods of fixing salty chili. And apart from fixing your chili, it also thickens your chili.
There are plenty of options available to you here. You can use cornstarch, powdered arrowroot, quinoa, quick oats, and kuzu root starch to fix your salty chili.
Here are a few recommendations you can get started with:
Corn Starch (1 Gallon) by Earthborn Elements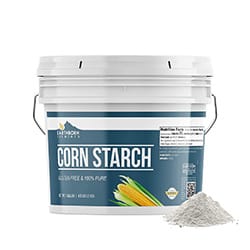 Organic Arrowroot Powder (Flour) | 16oz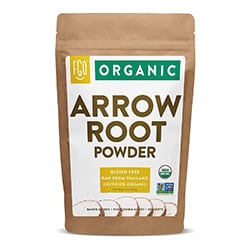 Bakery On Main Quick Cooking Oats 7.5 Pound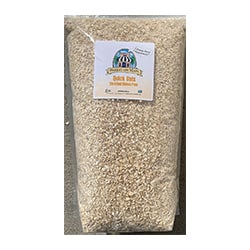 Just as there are many options when it comes to starches, there are also plenty of recipes as well. Below are the basic recipes for cornstarch and powdered arrow roots
Cornstarch Recipe
This recipe is ideal for most salty chili scenarios since it doesn't really change the taste of your chili. To get started, you'll only need to follow these 4 steps:
Step 1: Measure one tablespoon of cornstarch for one pound of meat.
Step 2: Mix the tablespoon of cornflour with 15ml water to make a paste.
Step 3: Once the paste is well-mixed, add to the chili and stir.
Step 4: Cook the mixture over medium heat for two minutes. 
Pro Tip: Remember, when using dry cornstarch, never add it directly to the pot. Doing so can cause clumping and ruin your dish. Also, if your chili sauce is over-salty, add more paste. 
Powdered Arrowroot Recipe
Are you looking to lessen the salty taste without altering the flavor? Arrowroot powder can also come in handy. And the process for adding it to your chili is simple too:
Step 1: Mix a tablespoonful of powdered arrowroot with 15ml of cold water.
Step 2: Stir the two to make a mixture.
Step 3: Collect a few tablespoons from your chili stew.
Step 4: Mix the collected chili stew with the powdered arrowroot.
Step 5: Add the mixture to the chili and let it cook for a few minutes.
The same applies when using quinoa and kuzu root starch. Quinoa, a gluten-free, protein-rich, and fiber-rich grain soaks up excess salty chili. Kuzu starch, on the other hand, blends with the chili without changing the texture and flavor of the dish.
Pros and Cons of Adding Starch
| | |
| --- | --- |
| Pros | Cons |
| Starch thickens the chili and adds to the tasteIt evens out the salty taste quicklyIdeal for mildly oversalted chili | Adding too much starch can change your salty chili's desired taste |
Method 2: Adding Bulk
Alternatively, you can fix salty chili by preparing an equal, fresh bunch with the left-over ingredients. The fresh chili, however, should contain no salt. 
Although this sounds like too much work, this method guarantees that all flavors remain intact while canceling the salt.
If you are worried that there will be too much chili, why not freeze it for later? Chili dishes retain their flavor when consumed in less than two months.
Pros and Cons of Adding Bulk
| | |
| --- | --- |
| Pros | Cons |
| Salty chili remains with original flavorSimple to pull off using a recipeIdeal for all saltiness levels | You end up with excess chiliTakes extra time to prepare fresh chili |
Method 3: Adding a Raw Potato
There has been unending debate about the role of raw potatoes in fixing over-salted dishes. Some argue that they do balance the saltiness while others argue this is a myth.
Nevertheless, potatoes do indeed absorb the salty flavor to some extent. However, keep in mind that they also suck up the liquids. Here is how to go about it.
Step 1: Peel a few, raw, white potatoes. 
Step 2: Add them to your chili whole or half-sliced and let them cook.
Step 3: Take them out before they are fully cooked.
Step 4: If they have absorbed much of the chili liquid, add water, broth, or any liquid of your choice.
Using potatoes will not make your chili taste better, but they will mask the saltiness.
Pros and Cons of Raw Potato Method
| | |
| --- | --- |
| Pros | Cons |
| Doesn't change taste of the chiliSimple to pull off with or without a recipe | Not as effective if chili is too salty |
Method 4: Adding Mozzarella Cheese or Sour Cream
Did you know that dairy products can counteract salt in your chili? Try sour cream, heavy cream, yogurt, or milk before serving – the result might surprise you.
In addition, since most dairy products have a neutral flavor, adding it to the chili soup dilutes the saltiness of the dish. 
If you prefer sour cream, be careful about adding too much of it as your chili is already packed with flavors. More sour flavor might not be what you're looking for in your salty chili.
Pros and Cons of Adding Mozzarella/Cream
| | |
| --- | --- |
| Pros | Cons |
| Adds a richer taste to chiliSimple to pull off | Can potentially change the flavor of chili |
Method 5: Adding Sugar
What better way to counteract saltiness than using sweetness? Sugar does cancel and masks salty flavors on the taste buds. Here is what you should do:
Step 1: Slowly add little proportions of sugar to your chili.
Step 2: Stir the dish as you taste.
Step 3: Stop adding sugar once the chili is balanced. You do not want to over-sweeten your dish.
Pros and Cons of Adding Sugar
| | |
| --- | --- |
| Pros | Cons |
| Evens out the salty taste fastSimple to pull offThe new salty sweet taste may be appealing to some | Can potentially change the flavor of chili |
Method 6: Try Veggies
Yes, adding vegetables can neutralize the saltiness in your chili. Try using raw broccoli, spinach, and kales, or cooked carrots, cauliflower rice, and peas. Additionally, you can try using tomatoes, avocadoes, or mushrooms to absorb the salty flavor.
Broccoli
Raw broccoli works better than frozen in terms of absorbing liquid. Therefore, use raw finely-chopped broccoli florets and add them to your chili. Let them cook for an hour. The broccoli will have a salty flavor and taste great too!
Tomato Paste 
The acidity in tomatoes balances the salty flavor. For this reason, add fresh tomatoes or tomato paste in the final 30 minutes of your cooking. When using tomato paste, stir constantly to ensure you maintain the correct thickness of your chili. 
Mushrooms
Here are two ways to use mushrooms to fix your salty chili. One, add fresh, finely chopped, and stir-fried mushrooms to the salty chili. Or, add the raw mushrooms to the chili in the final hour of cooking.
Pros and Cons of Using Veggies
| | |
| --- | --- |
| Pros | Cons |
| Original taste of your chili remains intactThey make your chili healthierThey're a simple solution to salty chili | They might not be the best solution for chili that is too salty. |
How to Avoid Salty Chili
Now that we've covered the reasons why your chili is salty, here are 4 helpful tips to avoid making the same mistake.
Be Conservative When Salting
Use little amounts of salt when preparing your chili. Also, occasionally taste your dish during each preparation stage.
On the other hand, rather than rely on salt for flavor, substitute it with herbs and spices. Chili powder, black pepper, cumin, garlic powder, cilantro, paprika, and dry mustard are some of the spices you can use for added flavors.
Remember, it is better to have an under-salted chili than an oversalted one. Although the latter is fixable, it takes a lot of time and effort.
Also, reduce the salt input when using canned foods since they already contain sodium.
Drain and Rinse Canned Ingredients
Did you know that the liquid in the can contains the majority of sodium? Therefore, drain your canned ingredients in a strainer to get rid of the liquid.
Next, use cool running water or lukewarm water to rinse it off for 10-30 seconds before preparing, cooking, or eating. Doing so reduces up to 40% of sodium content. 
Use Low-sodium Canned Ingredients
Low-sodium canned foods have a little reduction in salt. Therefore, use them as an alternative when preparing chili. They often contain 140 mg or less of sodium. If you can't find low-sodium canned food, use 'no added sodium', or 'reduced sodium'.
Rinse them, too, to reduce sodium levels before cooking.
Use Fresh Ingredients
Unlike canned foods, fresh ingredients are free of sodium. Do you know what this means? That you are in control of the salt levels in the dish.
Alternatively, if you cannot find fresh ingredients, use frozen instead of processed ones. Nevertheless, read through the labels for sodium content. 
Reasons Why You Should Avoid Consuming Too Much Salty Chili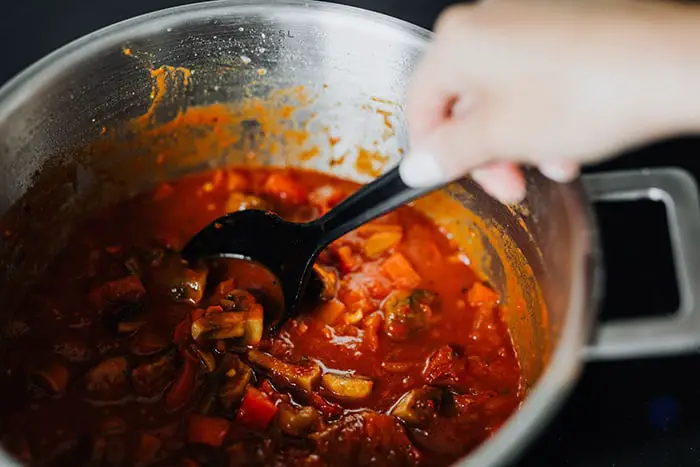 Consuming moderate levels of sodium is beneficial to your overall health. That's because sodium regulates and maintains body fluids. It is also essential for your liver, heart, and kidneys and prevents low blood pressure.
However, consuming too much can lead to complications such as high blood pressure and osteoporosis.
High Blood Pressure
You risk having thin blood vessels from eating salty chili often. How so? When there is too much salt in the body, it draws more water thus increasing the volume of blood.
This, in turn, means the heart has to keep up to pump the high volume of blood. With time, this strain can stretch, thin, and stiffen the blood vessel's walls.
When thin blood vessels constantly work with an increased volume of blood, you are likely to develop high blood pressure over time. High blood pressure can then result in a heart attack or stroke.
Osteoporosis
Osteoporosis is a bone-thinning disease, associated with low calcium levels. But what is the connection between sodium and calcium?
When the body has high levels of sodium, it loses large amounts of calcium through urine. Should you consume lots of salt over time, your blood runs short of calcium. To balance the shortage, the blood leaches calcium from the bones, causing osteoporosis.
Of course, you won't get high blood pressure or osteoporosis from taking salty chili once or twice. But you'd be much better off fixing your salty chili rather than consuming it as it is.
Frequently Asked Questions (FAQs)
Can I transform the salty chili dish into another dish?
Yes! You can create a masterpiece dish by adding veggies and pasta to create a pasta dish or casserole. Alternatively, you can make a burrito. 
Are there ways to make the salty chili gluten-free?
You bet. Some arrowroot powder, collagen powder, corn-based thickeners, raw mushrooms, or broccoli will do the trick. You can also add low-sodium cheese, gluten-free noodles, or tomato paste.
How can I correct a spicy chili dish?
Dairy products, like yogurt and sour cream, work best in balancing spices. They contain capsaicin, a compound that dissipates the spicy flavor.
Besides, you can add nuts or seed butter as they contain high-fat content.
What can I use to balance saltiness in my vegan chili?
The best alternative is adding avocados, olive oil, and coconut milk. Their neutral flavor dilutes the salty taste. 
Conclusion
You no longer have to throw away your salty chili despite adding excess salt. By simply adding starch, dairy, or veggies you can transform your salty chili into a tasty delicacy!
The only thing you need to remember is that neutralizing the salty taste in your chili is the main goal. As such, you're free to combine any of the methods discussed so long as they complement the chili's taste.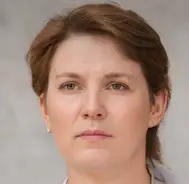 Latest posts by Leah Greenstein
(see all)