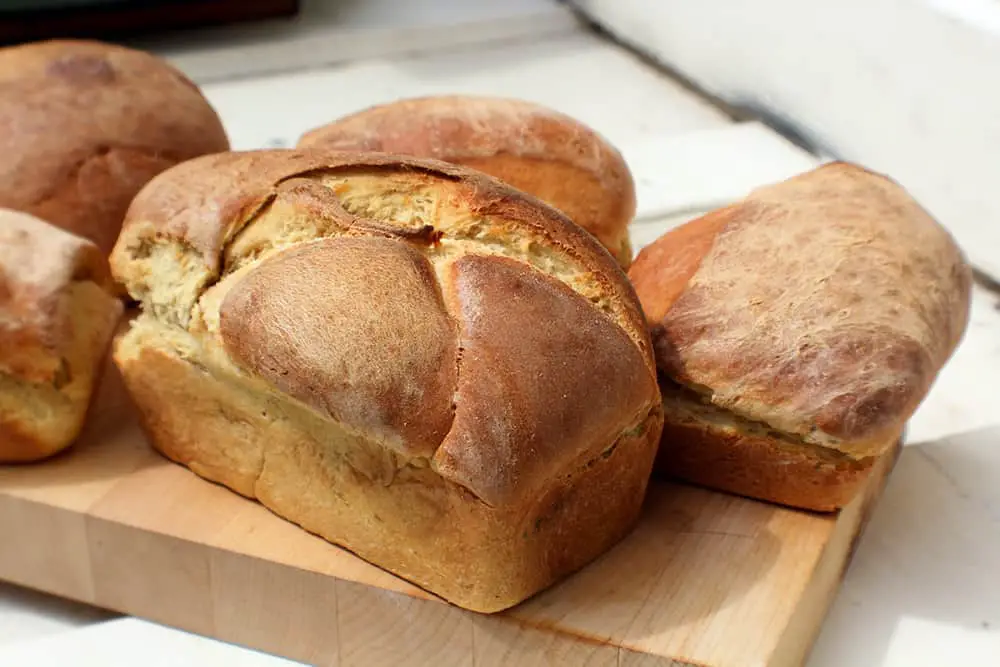 Staring at your gummy, dense, or overcooked bread can be disappointing. This is  even more heart-crushing if you spent hours trying to get it right.
But before you take off your chef's hat, there's a good chance you can still make something grand from your failed bread. And yes – even if you're a newbie at baking.
So, what exactly can you do with your failed bread?
Well, from making croutons and crosinis to using it as a sauce thickener, there's plenty you can do with failed bread. However, this will also depend a lot on what made your bread fail in the first place.
Reasons for Failed Bread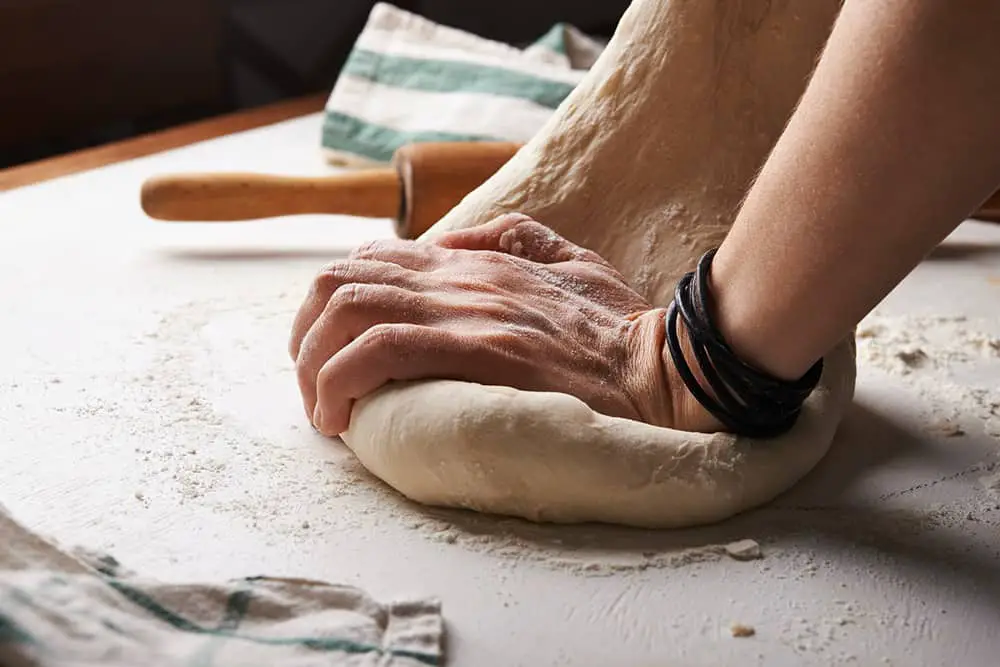 Your bread may still fail even after you carefully followed a trusted recipe. It may appear ugly, too wet, or too dense. But rather than throw in the towel, you're better off learning from your mistakes.
This will not only make you a better pastry chef, but it'll also help reveal what you can and can't do with your failed bread.
So, without further ado, the three common reasons for failed breads are:
Wet dough
Underdeveloped gluten mesh
Under proofing and over proofing 
Reason 1: Wet Dough
If your dough is too wet, it means you added too much water to it. When the water proportion is higher than the dry ingredients, you will have wet dough in your hands.
Using hot water instead of lukewarm water also results in soggy dough. That's because the hotness denatures the present proteins resulting in the tender dough.
On the other hand, kneading with cold water can make your dough sticky. The reason? Cold water leaks the glutens out thus causing wetness. 
As such, only use lukewarm water when mixing your baking ingredients and be sure to knead long enough. 
Insufficient kneading can also result in failed bread since the dough won't mix properly enough. Mixing your dough properly is the only way to achieve a smooth and springy texture.
Reason 2: Undeveloped Gluten Mesh
Flat or collapsed bread is mainly a result of undeveloped gluten mesh. But what does this really mean anyway? 
Well, it means that you need yeast to bake bread. 
Yeast eats the starch and sugar present in the dough to release gases. The developed gluten mesh then traps the gases in the dough. This comes as a result of sufficient ripening of the gluten.
If the gluten structures are undeveloped, the gasses are not suppressed, thereby resulting in a flatbread. 
So, what causes the gluten mesh to be underdeveloped?
Three things. These are:
The dough was not kneaded long enough.
The gluten content in the flour was low.
The dough was over-proofed.
Reason 3: Under Proofing and Over Proofing 
If dough has large irregular holes, that's a clear sign that it is under proofed. It also means that the gluten did not achieve its maximum extensibility. 
Not only will the loaf appear smaller, but the pressure of the expanding gasses will break down the gluten strands. This will create large, uneven holes in the bread.
Over-fermented dough also results in uneven texture in the bread. In this case, the dough has excess gas from fermentation and does not expand further when baked. 
Normally, it deflates, has a wrinkled crust, and an unappealing shape and texture. But luckily, this doesn't really change the taste of your bread.
With that out of the way, is it safe to eat failed bread or should you throw it away?
Can You Eat Failed Bread?
Honestly, it all depends on the bread failure. It is not advisable to eat undercooked bread. If your dough includes flour and eggs, the chances of eating dangerous bacteria are high. Therefore, never consume undercooked bread.
You can correct this by returning the undercooked bread to the oven to bake further. Remember to preheat your oven at 350°F for 15 minutes for better results.
What if the bread didn't rise, can you still eat it? 
Well, if the bread is cooked through, there is no harm in eating it. You shouldn't be worried about consuming live yeast either.
Yeast dies at 140°F yet most ovens bake between 350-550°F. With this in mind, it is highly unlikely that you will consume live yeast.
Since it is certain that your bread may occasionally fail when baking, are there ways to salvage it? Yes, and here's how.
How to Save and Reuse Different Types of Failed Bread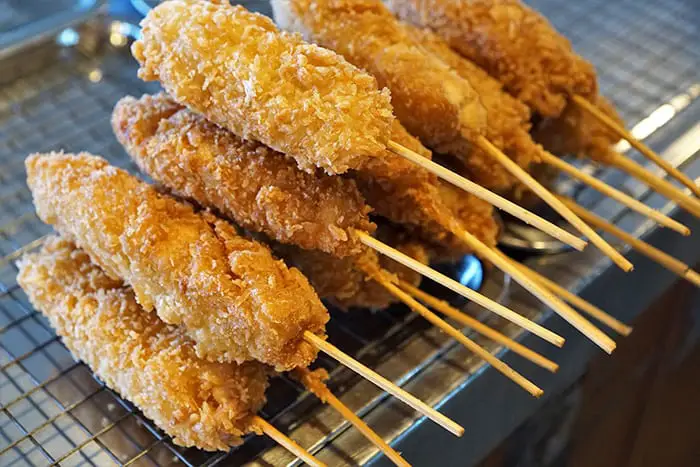 As much as your bread may fail, there is no need to throw it out. Rather, find creative ways to save and reuse your failed white bread, sourdough bread, cloud bread, cake bread, loaf bread, bunny bread, and chicken bread.
Reusing Failed White Bread 
Should your white bread fail, try these three tips to save it.
Tip 1: Return the Loaf to the Oven
If you note that your white bread is undercooked, place it back in your preheated oven. The oven should be at 350°F. Allow the bread to bake for 10-20 more minutes. 
Pro Tip: To avoid the crust from over-browning, cover the bread with foil.
Tip 2: Make Croutons
If your white bread becomes dense instead of airy and fluffy, you can use it to make croutons. You can get started by following these steps:
Preheat your oven and cookie sheet to 350°F. 
Cut your bread into small cubes and toss it with olive oil, pepper, and salt.
Arrange the cubed bread in the heated cookie sheet and bake for 15 minutes.
Remove the croutons when they are golden brown and crunchy.
Tip 3: Make Crostini
Crostini is an Italian appetizer made of topping and small slices of toasted bread. You can bake them, too, to save your failed white bread. How?
Cut your loaf into thin slices and brush with olive oil, sauce, and herbs. Top the slices with meat, cheese, or vegetables before roasting them. 
Reusing Failed Sourdough Bread
Unlike other homemade bread, sourdough lasts longer. However, it may become hard to chew after some time. But that's no reason to toss it in the bin.
That's because you can reuse it in the following ways:
As a sauce thickener
To make croutons
As a crispy coating
Tip 1: As a Sauce Thickener
Tear up or dice the sourdough into small chunks and freeze them. Instead of corn flour, use these breadcrumbs as a thickener to your sauces. Not only will the sourdough add flavor, but texture too!
Additionally, you can also use the frozen breadcrumbs as fillings for your pie dish. The crumbs absorb the moist and wonderful flavors while adding texture to the filling.
Tip 2: Make Croutons
Sourdough croutons are easy to make. With a 350°F preheated oven, dice the dry sourdough bread.
Use olive oil, pepper, herbs, and salt to toss the pieces and place them on a baking sheet. Bake for 10-15 minutes, until they are golden and crispy. 
To maximize their shelf life, cool the croutons and store them in an airtight container. They will stay fresh and crunchy for up to a week!
Tip 3: As a Crispy Coating
Failed sourdough bread can transform your fried foods like chicken, potato wedges, sweet potato wedges, or sliced vegetables.
Simply coat the food you want to fry with a beaten egg and roll it in the sourdough breadcrumbs. The breadcrumbs will give your fried food a delicious crispy coating.
Reusing Cloud Bread 
Cloud bread is an ideal, tasty choice if you are looking to limit your intake of carbohydrates. Nevertheless, should your baking plan fail, you can salvage the bread in 3 ways:
To make pizza
To make ham and cheese
By adding cornstarch
Tip 1: Make Pizza
If your baked cloud bread does not look appealing, why not transform it into a base for your pizza? Try making Margherita pizza or BBQ Chicken pizza. 
All you need is pizza sauce and staples, mozzarella cheese, sliced tomatoes, or more for a delicious delicacy.
Tip 2: Make Ham and Cheese
Alternatively, recreate your childhood memories with failed cloud bread. Simply toast two slices of bread. Then add sliced ham, cheddar cheese, tomatoes, lettuce, dark leafy greens, or cucumbers. 
You can bet that each bite from this comforting sandwich will erase all traces of bread failure. 
Tip 3: Add Cornstarch
On the other hand, if your cloud bread looks runny, save it by adding cornstarch. Not only does cornstarch absorb the extra liquid but keeps the meringue shiny. 
Reusing Failed Cake Bread
If you end up with a failed cake bread, transform the confection into a tasty dessert with these three easy tips. 
Tip 1: Add Fruit and Booze
In a glass, cut the failed cake bread into cubes. Add fresh, canned, or thawed frozen fruit to the bread. Then, pour your favorite booze on top to create a unique and refreshing taste. You can also add ice cream and whipped cream for more flavor.
Tip 2: Make Treats
Surprise your guests and family members with delicious treats from failed cake bread. Cut the cake into bite-sized pieces, drizzle or submerge them in melted chocolate. Then afterwards refrigerate them for a few minutes before serving.
You can also use fresh berries, walnut halves, or shredded coconut as a topping.
Tip 3: Make Hot Fudge Cups
Do not get disappointed with your failed vanilla or chocolate cake bread. Instead, break the cake into small pieces. Use hot fudge sauce as a cover, and garnish with crumbled pretzels, grated toffee, or honey-roasted almonds.
Reusing Failed Loaf Bread
You can save and transform your failed loaf of bread by:
Tip 1: Making a Bread Pudding
A bread pudding can salvage your failed loaf. Simply whisk milk or cream, eggs, vanilla, and fruit. Cube the failed bread into 1-inch pieces and arrange them on the baking pan. Add the wet ingredients to the loaf and bake for 15 minutes.
The bread will absorb the liquids and have a golden-brown coating.
Tip 2: Making Soup
Bread soup varies between different geographical locations. Nevertheless, you can use pieces of the failed bread to create soup. Add bread to vegetable broth or meat soup.
Alternatively, cook the bread and broth with onions and spices then puree them. 
Tip 3: Making Toasted Breadcrumbs
If your bread is gummy, tear it into dices and toast it. In your coffee grinder, put the toasted loaf pieces. Mix them with black pepper, oregano, or your favorite spices. Grind these ingredients to make flavored homemade breadcrumbs.
Reusing Failed Bunny Bread
Failed bunny bread can be reused in one of these two ways:
Tip 1: Make Croutons
Let the failed bunny bread sit for a day or two then dice it to the desired length. Brush the bread with olive oil and season with salt, garlic, and black pepper. 
Spread the diced bread on a baking sheet and bake until the croutons become crispy.
Tip 2: Breadcrumbs
Rather than buy breadcrumbs from the store, use the failed bunny bread to make some. Simply toast the bread until it is nice and dry. Grind it in the food processor. Transfer the contents to a baking sheet and bake for 10 minutes at 300 degrees Fahrenheit. 
Reusing Failed Chicken Bread 
Chicken bread should be soft and fluffy when cooked. Sadly, unlike other bread recipes, not much can be done to save failed chicken bread. Nevertheless, try:
Tip 1: Using Tin Foil
If your chicken bread is undercooked, return it to your preheated oven and cover it with tin foil. Let it bake for 15 minutes at 390 degrees Fahrenheit.
Tip 2: Toasting it
Remove the chicken filling and toast the bread if the texture is not airy and soft. Toasting will do away with a chewy texture and in turn, become crispy.
11 Fail-Proof Bread Recipes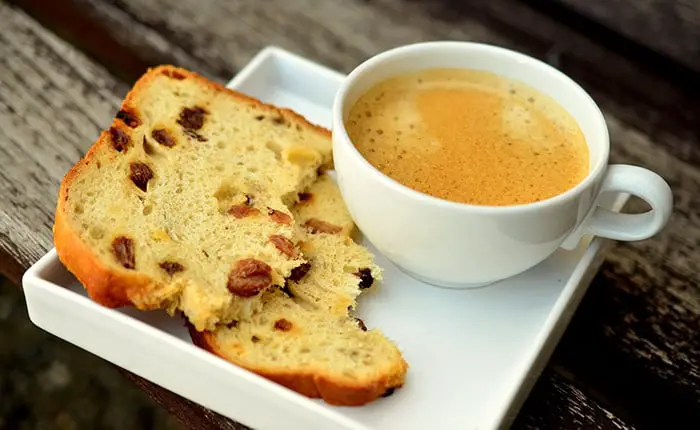 Most people prefer buying bread to baking because they are afraid of failure. Luckily, with these 11 fail-proof recipes, fear won't stop you from baking. 
Fail-Proof Banana Bread Recipe
Overripe bananas are the star ingredient in baking a fail-proof banana bread. Therefore, ensure the peels are yellow and brown while the inside is squishy for easy mashing. Overripe bananas make the bread moist and fluffy too. 
Next, measure and beat your dry and wet ingredients meticulously to create a moist and fluffy texture. Moreover, your butter should be at room temperature to achieve an airy texture when whipping. 
With that said, here is an easy recipe on how to make your fail-proof banana bread.
Fail-Proof White Bread Recipe
When baking white bread, you need to proof the dough twice. Once you are done kneading, grab a bowl, brush it with a little oil and cover it with cling wrap for two hours. Doing so helps the dough develop flavor and double in size. 
Next, take your dough and split it in two. Place each dough in a bread tin and let it sit for 60-90 minutes. Use a damp towel as a cover for the dough to double in size again.
To learn more about a white bread recipe, click here.
To make moist, airy, and crumble-free cornbread, mix the dry ingredients and wet ingredients separately. Pour the wet ingredients into the dry ingredients and stir slowly. Do not overmix the ingredients to avoid having tough dough on your hands.
But how long should the dough sit? Well, you do not need to proof cornbread. Once the mixture is well-stirred, transfer it to your baking tin and bake it in the oven. 
Click here for a step-by-step guide on how to make a no-fail cornbread recipe.
No-Fail Dutch Oven Bread Recipe
There are two ways to proof Dutch oven bread. The traditional version requires the dough to sit overnight, between 12-18 hours. Alternatively, you can choose the faster method and proof for 2-3 hours.
Regardless of the method you choose, brush oil inside your Dutch oven.Doing so prevents the bread from sticking and failing. Also, preheat your oven long enough for the bread to cook inside.
Moreover, use an oven thermometer to check the temperatures. If the oven is too hot, the bottom crust on your bread will be too hard. 
Here is an easy recipe to help you make Dutch oven bread.
No-Fail Gluten-Free Bread Recipe
To make a soft, moist gluten-free bread, you need to find a blend of flour and starches. You can try millet, sorghum, or brown rice flour then choose between corn, potato, or tapioca starch. Since the bread is gluten-free, use xanthan gum for elasticity and strength. 
You only need 60-90 minutes to proof the gluten-free bread. Do not over-proof as it can result in the dough collapsing when baking.
When you are done baking, cool the gluten-free bread slowly. Transferring the hot bread from the oven fast may cause it to sink. For this reason, switch off the oven and let the cooked loaf sit for a few minutes before transferring it to a cooling rack.
We also have a more detailed recipe on how to go about making homemade gluten-free bread.
Failproof French Bread Recipe
A bread machine comes in handy when baking failproof French bread. All you have to do is start the machine then add ingredients according to the manufacturer's instructions. Once your dough is done, remove and divide it into two. 
Roll the two pieces in flour while making a 12 inches long shape of French bread. Place the dough on a baking sheet and let it rise for an hour until it doubles. 
To ensure your French bread does not fail, preheat your oven to 425 degrees F. Next, brush the baking tin with oil or flour. Doing so prevents the dough from sticking.
Make your French bread by following this easy recipe.
No-Fail Oatmeal Bread Recipe
When making oatmeal bread, you need to add boiling water to the oats, butter, sugar, and salt. However, do not add this hot mixture to your dry ingredients. Hot water kills yeast and your oatbread will not rise. Therefore, ensure the wet ingredients cool before mixing.
Avoid adding too much salt to your dough as it can inhibit the yeast from working. Moreover, a dough with too much sugar also takes longer to double. Like yeast, sugar absorbs liquids making the yeast ineffective. Therefore, use a food scale to measure your ingredients to avoid bread failure. 
Try baking homemade oatmeal bread with this recipe.
No-Fail Pita Bread Recipe
When made right, pita loaves of bread are puffy, chewy, and flavorful. But how can you achieve these results? First, ensure the pita dough is yeasted. It should be mixed, proofed, shaped, proofed for a second time before baking.
Also, ensure your liquids are neither too hot nor too cold. The right temperature helps the yeast ferment the liquids to produce carbon dioxide. 
In addition, the dough should not be too sticky or too dry. Too much flour traps the much-needed moisture while a dry dough lacks moisture. It is therefore important that you carefully add flour to get the right texture.
That said, it is possible to bake pita bread with this recipe.
No-Fail Pumpkin Bread Recipe
Most people complain that their pumpkin bread had a gummy and soggy bottom. If you are looking to bake tender and plush pumpkin bread in the fall, do not fret since it is easy to correct this baking failure. How?
First, ensure your dough does not include excess moisture. The ratio of wet ingredients should not overpower the dry ingredients. Also, your ingredients should be at room temperature to ensure the butter is evenly incorporated.
Poor cooling of the pumpkin bread results in a soggy bottom too. Therefore, once your bread is well baked, let it cool on the pan for 10 minutes then transfer it to a cooling rack. If you leave the bread to cool on the baking pan, the bottom will be gummy.
To try baking fail-proof pumpkin bread, click this recipe. 
No-Fail Whole Wheat Bread Recipe
Do you know why whole wheat bread collapses before and after baking? Because the dough has little or too much yeast. Bread does not rise when there is little yeast and when it is too much, it rises and collapses. 
Besides, if the bread does not rise sufficiently, chances are that the bread will be undercooked and gummy. For this reason, keenly measure the volume of the yeast to avoid wheat bread failing. Also, if the bread collapses in the middle while baking, it has a lot of fluid.
The above failures can be avoided by following this detailed recipe.
No-Fail Vegan Bread Recipe
To avoid vegan bread recipe failure, learn how to substitute the non-vegan ingredients. For example, chia seeds and flax are great replacements for eggs. One egg is equivalent to adding 15mg of chia seeds.
Egg whites, on the other hand, are mostly substituted with aquafaba, a liquid from legumes. Also, use coconut oil or olive oil instead of batter.
Learning to modify the vegan substitutes will prevent any baking fails. Here is a simple recipe on how to make vegan bread.
Frequently Asked Questions (FAQs)
Why did my cloud bread fail?
It could be that you mixed your ingredients in a plastic bowl. Plastic bowls often contain oily residues that prevent the egg whites from foaming. 
On the other hand, you forgot to separate the egg whites and yolks. When you whisk the two together, the egg whites do not become fluffy. This results in failed bread.
Why did my banana bread fail?
Using under-ripe bananas is one reason why banana bread fails. Overripe bananas, on the other hand, add moisture, flavor, and sweetness.
Adding a lot of bananas can also make the bread damp and heavy causing it to undercook. It is crucial that you observe the ratio of banana to flour to avoid failure.
What do I do with botched bread?
Botched bread can make breadcrumbs and croutons when dried. Besides, use it as a filler for cheese recipes, casseroles, meatloaves, and dried dishes.
What do I do If bread is not cooked inside?
The most commendable action is to return the bread to the oven. If the crust is brown, cover the bread with tinfoil. This will prevent the crust from browning further while cooking the inside.
How do you keep sourdough bread from being dense?
By substituting whole wheat flour with light flour. Whole wheat flour is heavy, thus the dense texture.
In addition, sift the flour before mixing and use a strong starter. Lastly, place the sourdough in a warm place to let it rise. 
What will happen if I bake bread before it rises?
The bread will fail. It will be dense, heavy, and less flavorful. When bread rises, it forms pockets of air bubbles to make the loaf fluffy. The absence of proofing means your bread will be flat.
Conclusion
Although bread failures are at times inevitable, some mistakes are easily avoidable. For instance, avoid over-flouring sticky dough, estimating measurements, and switching flours. 
In addition, your ingredients should be at room temperature. Extreme heat and cold can ruin how fast the yeast ferments.
However, should your bread fail, that's not the end. Use the above tips to transform them into colorful desserts and treats. Take each bread failure as a lesson and keep trying until you find the perfect balance!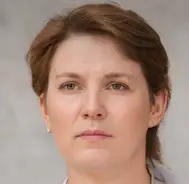 Latest posts by Leah Greenstein
(see all)