Throughout my life, I've seen people complaining about ice cream having no nutrition. But this vegan chocolate banana ice cream can meet all your needs. It tastes just as amazing as expensive ones.  
Moreover, this is 100 percent vegan. It's also completely eggless, lactose-free, and gluten-free. 
The rich and smooth texture will definitely satiate your ice cream cravings. So, don't miss this mega delicious chocolatey goodness on scorching summer days. 
Difficulty Level: Very Easy
Preparation Time: 5 minutes 
Chilling Time: 2-4 hours 
Total Time: 2-4 hours 5 minutes
Total Serving: 1 person (Total 4 scoops)
Total Nutrition Per Serving: 
This low-fat chocolate ice cream serves a total of 110 kcal.
| | |
| --- | --- |
| Calories | 23g |
| Protein | 2g |
| Sugar | 21g |
| Fat | 1g |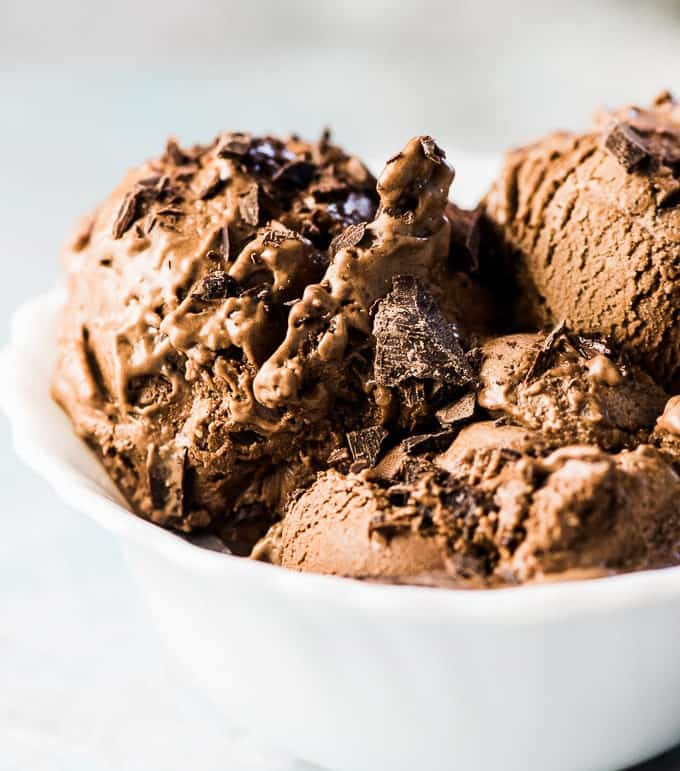 Source: Endless Meal
Necessary Ingredients
One ripe banana. 
1 tbsp cocoa powder(light/medium/dark- as per your preference)
Cooking Equipment
High-speed blender 
Ice cream tray/pan 
Icecream Scoop 
Chocolate chips or chunks for garnishing (Optional)
Preparation Guide (Step-wise)
So, are you all ready to start making the ice cream? Then, just put on your apron and jump into the detailed recipe –
Step 1 of 3: Blending The Mixture
Cut the banana into small pieces and place them in a large bowl. Using a slightly overripe banana will be the best option. Now put them inside the blender. Blitz it for a while, until it becomes a smooth consistency.
Now add the cocoa powder and blend it until it becomes smooth and thick. Don't put the cocoa powder before the banana becomes soft. Now pour the mixture on an ice cream tray. 
Step 2 of 3: Freezing The Mixture
After pouring the blended mixture, it's time for chilling it. Now refrigerate it for 1-2 hours for an ice-cream-like texture. 
By the way, you can have it right away after blending if you want to. A simple solution for you if you're in hurry.  
If possible, freeze the ice cream for more than 4 hours. This will give you a perfect scoop like an ice cream parlor.
Step 3 of 3: Scooping And Garnishing
Take the ice cream tray out of the freezer. Now scoop some frozen ice cream into a small bowl. 
Finally, garnish it with choco chunks or chips as per your preference. Your ice cream is all set to go to your dining table.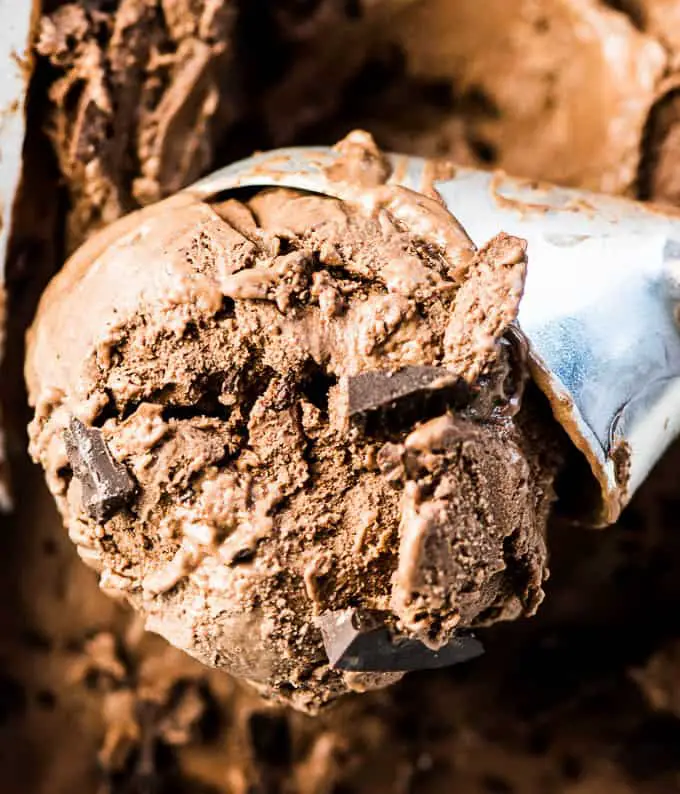 Source: Endless Meal
Extra Tips And Substitution Ideas
Can I Make This Dessert Using a Normal Blender? 
You shouldn't even try to make it using a normal blender. That can harm the blender and even result in accidents. If you don't have a high-power blender, try to use a food processor. You might need to put a bit of liquid milk like soya milk for softening the banana. 
How Can I Store The Banana In My Refrigerator?
You can use zipper bags to store the banana inside your refrigerator. You can cut them and store them using a box. 
Which Type Of Banana Will Result In The Best Smooth Texture?
Try to cut the banana before freezing for a better outcome. If possible freeze the banana for 8 hours before blending. Moreover, you can try with an overripe banana. The softest texture will make the ice cream smoother. 
What Are My Substitution Options?
You can use chocolate protein powder as a substitute for cocoa powder. If you don't have an ice cream tray, use a loaf-making pan as a substitution.  Also, you can add vegan nut butter for extra flavor. It's not a substitution but will give your ice cream a different flavor.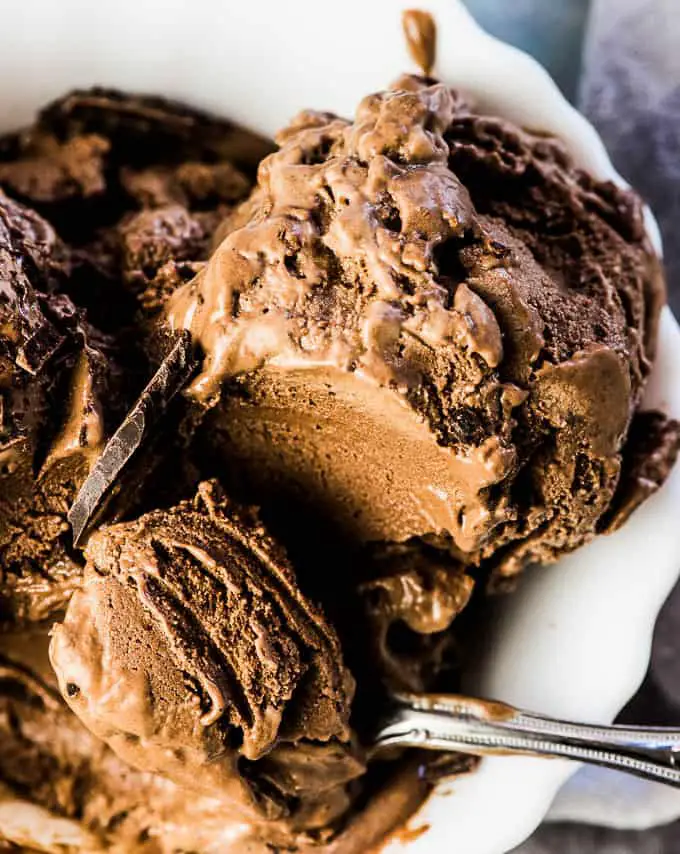 Source: Endless Meal
So, don't miss the ultimate chocolate experience straight from your kitchen. Follow the steps to have a perfectly flavored vegan chocolate banana ice cream.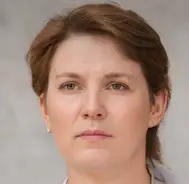 Latest posts by Leah Greenstein
(see all)