People often get confused between things that look similar. For example, flap meat and skirt steak. 
So, you'll surely think- is flap meat the same as skirt steak? 
Well, the answer is no. Because flap meat and skirt steak are located on different parts of beef. Also, flap meat is quite cheaper.  Moreover, flap meat/steak is tastier too. However, skirt steak is more tender and juicier. And it's a little bit more difficult to cut due to greater fat content. Lastly, both meat cuts carry different amounts of nutrition.
Now, this isn't everything. 
To be 100 percent sure of the difference, you've to gain in-depth knowledge. That's why we've discussed everything in detail. 
Therefore, sit tight, and please continue scrolling! 
What Are the Differences Between Flap Meat & Skirt Steak?
So, we hope you're all clear that the meat cuts aren't the same. So, shall we dive into the details now?
Because that's how you'll be able to differentiate between them properly. Therefore, let's start, shall we?
Location of the Cuts on Beef
Now, flap meat or steak is from the bottom sirloin cut of beef. It's also known as the sirloin tips.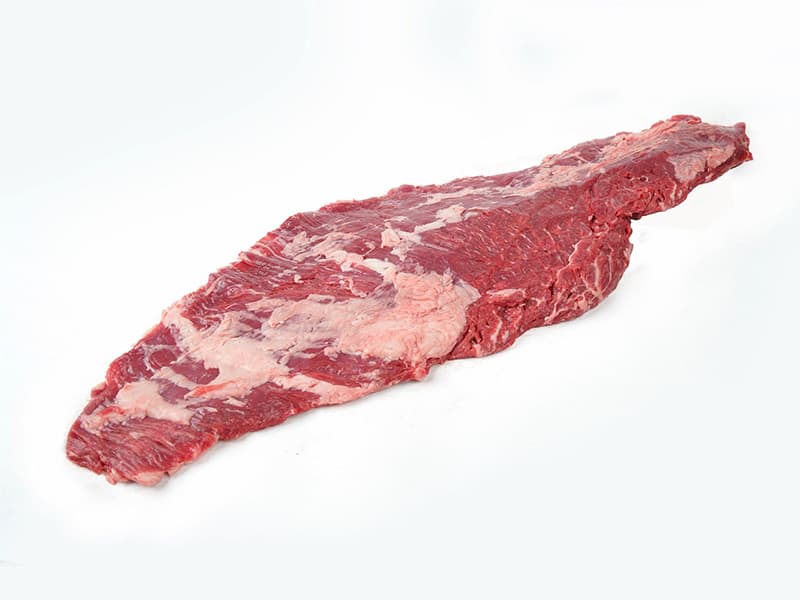 Source: beefitswhatsfordinner.com
The skirt steak is from the plate of beef. Now, skirt steak consists of two types. Inside and outside skirt steak. 
But people often choose the outside skirt steak over the inside one. Because that type of skirt steak is more tender and desirable.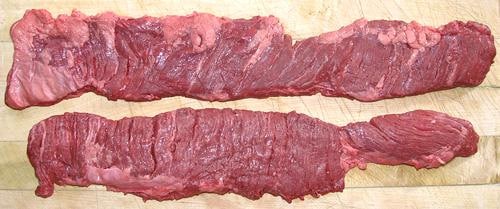 Source: clovegarden.com
Plus you can easily identify the two by their appearance. How? 
Well, the outside skirt is longer and thicker than the inside skirt. 
Thus in conclusion-
It can be said that the two cuts of meat aren't from the same location. Thus, they definitely aren't the same.
Cost
Now, there's a difference in the price as well. 
You see, flap meat is more on the cheaper side. Because it costs about $8 per pound. 
However, the price might vary from one supermarket to another. Therefore, you'll see it costing around $11-$15 at some places. 
Now, let's see how much skirt steak cost-
Well, to be honest, it's actually one of the cheapest steak cuts. But it's still more expensive than flap meat. 
Yup, it costs around $11 per pound. Furthermore, as the price isn't fixed-
You'll have to pay $12-$18 for this cut at some supermarkets. 
So, if you're thinking on basis of cost- 
"Is flap meat better than skirt steak?" 
Then yes, flap meat is indeed a better option. 
Cutting Process
Another factor way to differentiate the two cuts is the cutting process. 
Firstly, at a supermarket in the US-
You can mostly find flap meat cut into cubes and strips. And not going to lie, whole flap meat is a bit harder to find. 
However, if you pick the whole version and decide to cut it-
We suggest cutting it into strips or cubes. But you can cook it without cutting it beforehand too. 
However, you've to cut it after cooking. And to be honest, cutting cooked flap meat is a bit complicated.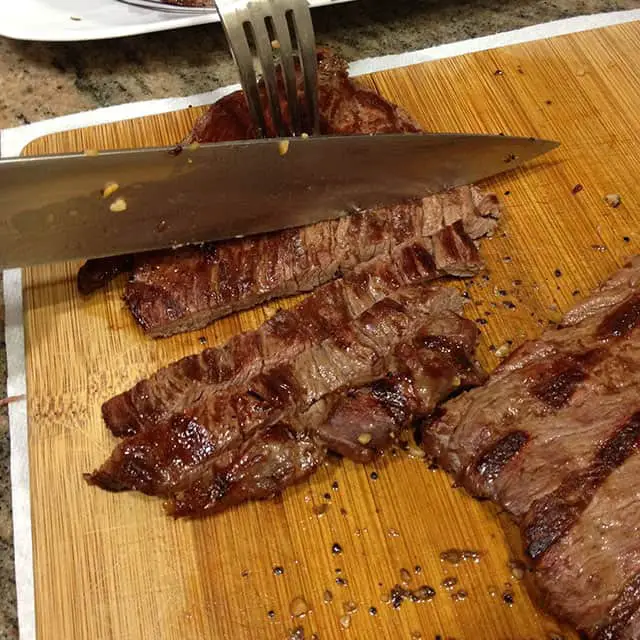 Source: keviniscooking.com
Because you need to cut it against the grain. Otherwise, you'll have a pretty tough piece of meat on your plate. 
Also, we suggest using a sharp slicing knife. Or else, you won't be able to cut the meat properly.
But this type of knife can be a little hard to get. That's why we've mentioned some of our top picks-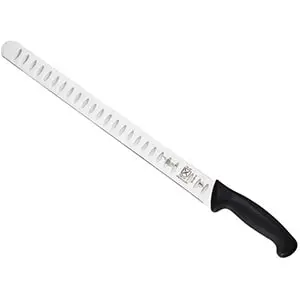 Mercer Culinary Millennia Granton Edge Slicer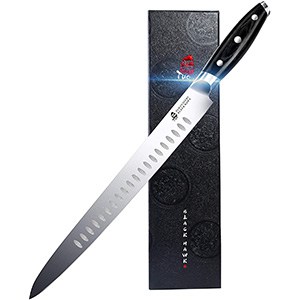 TUO Slicing Knife – 12 inch Slicing Carving Meat Cutting Knife
Therefore, pick up your knife so you can cut the flap meat properly!
Now, skirt steak is cut the same way as flap meat. However, there's a catch- 
The cutting process of skirt steak is more time-consuming. 
Because this cut contains lots of fat. For example, there are 12 grams of fat on 100 grams of skirt steak. 
Thus, you've to trim the fat quite carefully first. Then proceed to cut it.  
To trim off the fat from the skirt steak, use a boning knife. Yup, the same knife used to separate flat and point brisket. 
Because you can easily slide this knife under the fat. And take those fatty parts out of the skirt steak.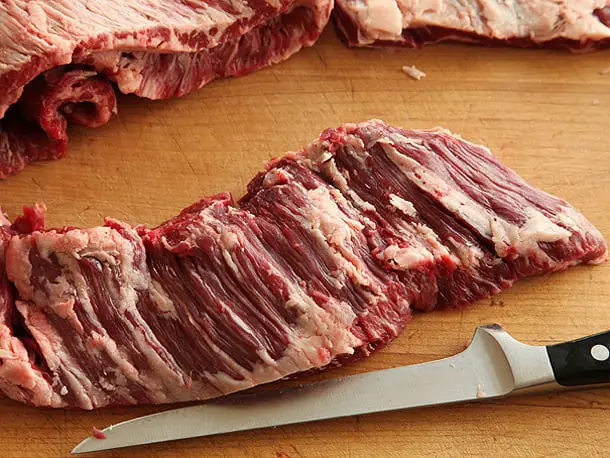 Source: seriouseats.com
However, don't get rid of all the fat. Leave ⅓ of the fat so that your meat stays juicy!
Taste & Texture
"Is flap meat skirt steak?"
Well, the difference in taste and texture is another answer to the question. 
For starters, flap meat is from a less tender part of beef. Therefore, it can be said that skirt steak is more tender. 
However, flap meat is tastier than skirt steak. Because it's a lean, narrow cut of meat. 
That's why it can absorb flavors more than skirt steak. Therefore, flap meat is the more delicious steak cut. 
Nutrition Facts
Now, let's talk about nutrition facts. 
Because there's a difference between-
How much nutrition each of the two cuts of meat contains. 
Firstly, if you didn't know-
Nutrition facts refer to the number of calories, fat, protein a food item contains. 
Now, aren't you curious?
Do you want to know the exact nutrition numbers of the two? 
Well, lucky you! Because we've mentioned the nutrition facts for you-
Meat Amount

Calories

Fat

Protein

  1 pound

760 cal

40 grams

88 grams

880 cal

56 grams

92 grams
So, it can be said flap meat is a healthier option. Because clearly, it contains fewer numbers of calories and fat. 
Can Skirt Steak & Flap Meat be Substituted for Each Other?
Now, we know that flap meat and skirt steak are different. However, these two are both used for making steaks. 
Therefore, you might have a question-
Can I substitute flap meat with skirt steak?
To be honest, yes, you definitely can. Unlike chopped and sliced brisket, they are interchangeable. You can easily cook one by the other's recipe without any worry!
Because skirt steak and flap meat are both cooked in the same way. For example, they are great for marinating and grilling.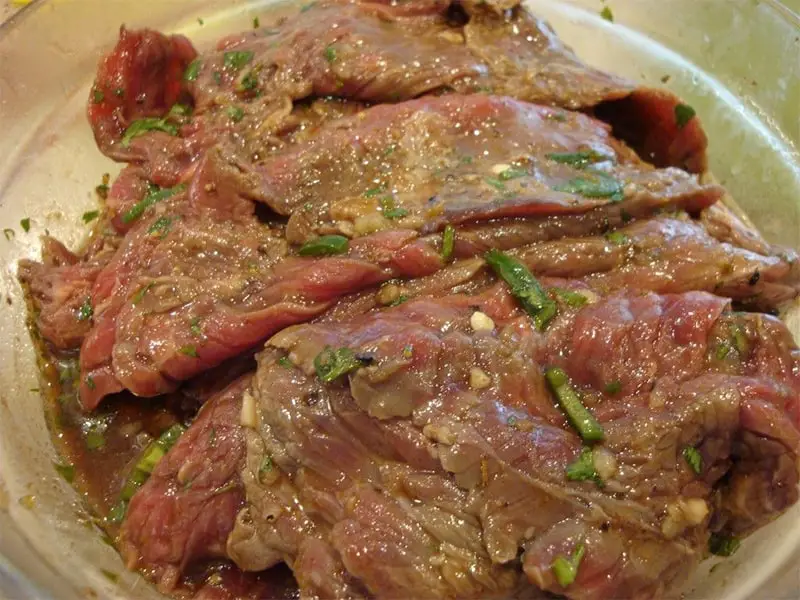 Source: roadtripflavors.com
Furthermore, flap meat is better for marinating. Because skirt steak is denser than flap meat. 
Therefore, you'll get more flavors into the flap meat steak. 
So, you can use flap meat instead of skirt steak. It'll cost you much less but will definitely provide you a good meal. 
Now, to substitute it, you need to how to cook flap meat. Thus, we've discussed how to grill flap meat like skirt steak- 
Firstly, take the piece of meat and cut it into strips. 
Use salt, ginger, garlic, chili pepper paste, soya sauce in your marinade. You can even pour some lime juice and fish or oyster sauce in it. 
Let the meat soak in the marinade for 4-6 hours. 
Place it on the grill. And cook it for 5-6 minutes. 
Stop cooking when the pieces reach 130-135 degrees Fahrenheit. For this, use a good-quality meat thermometer.
Plus if you're worrying about where to get the thermometer from, don't worry! Because we've provided some of our suggested meat thermometers-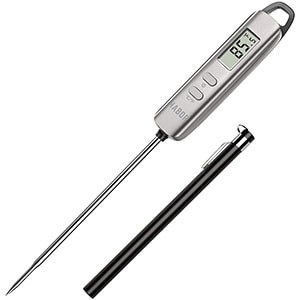 Habor 022 Meat Thermometer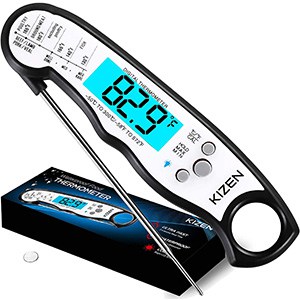 Kizen Digital Meat Thermometers for Cooking
Therefore, use the thermometer and don't let the meat get tough!
That's all you've to do to grill the flap meat properly. Lastly, just serve it with a tasty meat sauce!
Also, don't hesitate to follow other marinated flap meat recipes. Plus you can always take help from recipes used for marinating skirt steak. 
Now, you might want to make steak using flap meat like a skirt.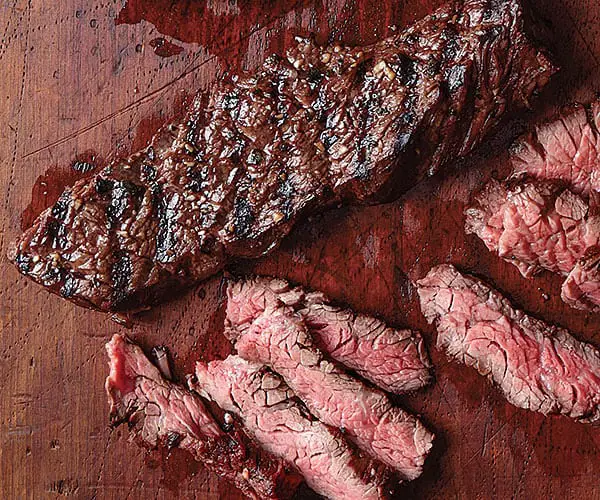 Source: finecooking.com
For that reason, we've provided the process of that as well- 
Place the flap meat on your kitchen counter or a cutting board. 
Sprinkle 1 teaspoon of kosher salt on the meat. Also, don't forget to add ½ teaspoon of black pepper to it. 
Spread the salt and pepper around the piece of meat with your hand. Make sure the whole meat is covered properly. 
Place the meat in a bowl and cover the mouth with a plastic wrapper. You can use aluminum foil too. 
Let the meat sit in for 5-10 minutes. This way, it can properly absorb the salt and pepper. 
After that, add ¼ of butter to your frying pan. And put meat on the pan once the butter is melted. 
Wait for one side to turn slightly brown. You can put in more butter if needed. 
Turn the piece of meat and let the other side be cooked. Once you see that side turning slightly brown, use a thermometer. 
Check whether the internal temperature of the meat is 135 degrees Fahrenheit or not. Because the steak will be medium-rare at this temperature.
So, that's everything on how to cook flap meat like skirt steak!! 
Now, if you've got some leftover flap meat, you can surely store it. 
Just use an airtight container or vacuum-sealed bag. And store in the freezer like a pork shoulder. Furthermore, make sure you take the meat out of the freezer before 2 months is over.
FAQs
Question: Does flap meat look like skirt steak?
Answer: Well, they look a bit similar. That's why people often get confused between the two. However, flap meat and skirt steak are quite different from each other. And these differences include cost, meat location, cutting process, and nutrition facts. 
Question: Can I use skirt steak marinade recipe to cook flap meat?
Answer: Absolutely! Flap meat and skirt steak might be different. But they're cooked in a similar way. Therefore you can easily choose one over the other. And cook it the same way without any facing problems. 
Question: What is the closest meat cut to skirt steak?
Answer: Well, flap meat is the closest thing to skirt steak. If you're unable to buy skirt steak, definitely go for flap meat. It's a tasty cut of inexpensive meat. It might not be as tender as skirt steak but it's surely delicious. 
Wrapping Up
Now, that's everything we had on is flap meat the same as skirt steak. By the way, people get confused between flank steak and flap meat too. 
So, did you understand why skirt steak isn't the same as flap meat? 
Let us know your opinions by writing them down in the comment section. Lastly, good luck and have a nice day!!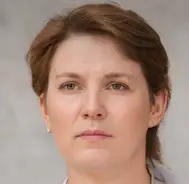 Latest posts by Leah Greenstein
(see all)