Homogenized milk has no visible cream layer on top whereas non-homogenized comes with zero cream. Homogenized comes with uniform and consistent texture due to broken-down fat globules. Meanwhile, non-homogenized is creamier, with fat globules intact; cream rises to the top. Then, homogenized milk tastes bland, whereas non-homogenized milk tastes creamy. Also, homogenized milk has longer shelf life than non-homogenized milk.
That's not all. There are more differences between these two kinds of milk. To learn all of them, you should read the whole article. 
Key Takeaways 
A sneak peek of the difference between homogenized and non-homogenized milk.
A detailed discussion of homogenized and non-homogenized milk.
Finally, which one would be better for whom. 
Homogenized Vs Non-Homogenized Milk: Factors to Consider 
Both homogenized and non-homogenized milk are popular. It is important to keep in mind that they do possess some different characteristics.
Before beginning to discuss the factors in detail, it would be helpful for you to get a quick overview of them. So, without further ado, let's get going!
| | | |
| --- | --- | --- |
| Factors  | Homogenized  | Non homogenized  |
| Processing & Fat distribution  | Processed to break down the fat  | Unprocessed to break down the fat  |
| Texture & creaminess  | Consistent texture  | Creamier texture  |
| Flavor and taste  | Slightly blander  | Richer flavor & creamy taste  |
| Appearance  | No visible cream  | Visible cream on the top  |
| Nutrient contents  | Enough nutritious except for fat  | Rich source of raw nutrition  |
| Shelf life  | 7-10 days at 2°C to 3°C temperature  | 7 days at 2°C to 3°C temperature |
| Uses  | Cooking, baking, smoothies, tea and coffee  | Drinking, whipping cream, coffee  |
Now, it's time to have a vast discussion regarding all the distinct features these two kinds of milk possess.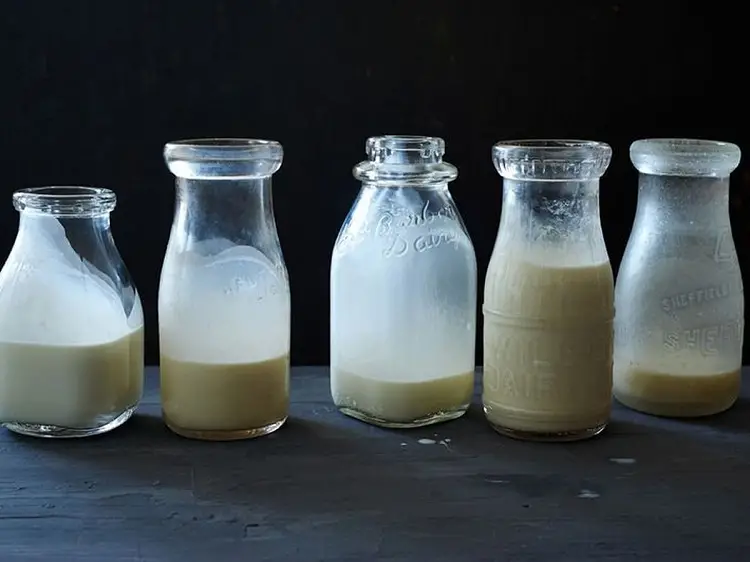 Source: https://food52.com 
Factor 1: Processing And Fat Distribution 
Homogenized milk is processed mechanically, which involves the breakdown of fat molecules. As a result, the fat is evenly distributed throughout the milk. Since the fat particles of homogenized milk are mechanically fragmented. So there is no rising to the top and forming a separate cream layer. 
On the other hand, Non-homogenized milk is milk that retains its natural state, with the fat globules left intact. Consequently, the cream naturally rises to the surface and distinguishes itself from the milk. So, it has a visible and distinctive separation between the two components.
Factor 2: Texture & Creaminess 
Homogenized milk has a consistent texture while non-homogenized milk comes with a creamy texture. 
The fluidity of homogenized milk appeals to those who do not enjoy the distinct cream flavor. It offers a seamless and consistent alternative to milk that enhances the milk-drinking experience. 
Especially for people who don't find milk with cream layers appealing, it is a better choice. 
On the other hand, the creamier and richer texture is the hallmark of non homogenized milk. It provides a sensory delight to those who appreciate the traditional taste and visual appeal of a distinct cream layer. This type of milk offers a direct connection to the way milk has been enjoyed for generations. 
Factor 3: Flavor & Taste
The flavor of homogenized milk is slightly blunder while non-homogenized milk comes with a richer flavor and creamy taste. 
The perception of a slightly blander taste can be attributed to the homogenization process that leads to a more uniform distribution of fat throughout the milk. On the other hand, homogenized milk lacks a perceptible richness due to the natural separation of cream
Factor 4: Appearance 
Homogenized milk has a natural-looking appearance while non-homogenized milk cones with cream on the top. 
The process of homogenization intricately transforms the milk's inherent structure. It has a fluidity of texture and hue, evoking a sense of balance and uniformity. 
In contrast, non-homogenized milk is topped with an alluring layer of cream, creating a stunning contrast. 
Factor 5: Nutrient Contents 
Homogenized milk is nutritious enough except for fat while non-homogenized is full of nutrition. 
The homogenization process imbues homogenized milk with a uniform dispersion of fat globules. The fat composition within homogenized milk is subject to fluctuation, contingent upon its variant (be it whole, reduced, or low-fat).
The harmonized texture of homogenized milk contributes to the accelerated and efficient absorption of its nutrients. It's important to underscore that homogenization, as a technique, exerts minimal influence on the inherent and innate nutritional attributes of milk.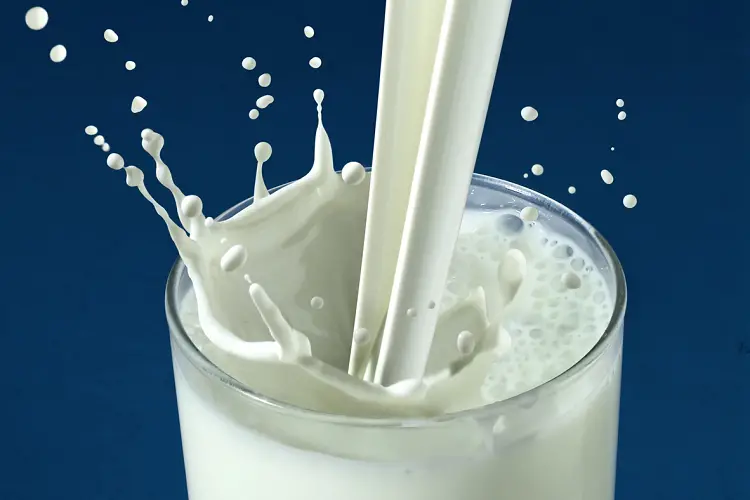 Source: https://dairynutrition.ca
On the other hand, the fat content within non-homogenized milk remains variable, contingent upon its classification (be it whole, reduced, or low-fat).
Embracing the unadulterated disposition of fat globules, it bestows upon us a cornucopia of raw nutritional value, including its protein content. This is one of the prime benefits of unhomogenized milk.
Actually, non-homogenized milk's light pasteurization technique works harmoniously to safeguard both the cream top and the innate nutritional essence. 
Factor 6: Shelf Life 
The shelf life of homogenized milk is around 7-10 days while 7 days is the approximate shelf life of non-homogenized milk. 
Under optimal storage conditions of 2°C to 3°C, homogenized milk generally retains its shelf life. The safeguarding of homogenized milk's freshness and quality is intricately tied to the imperative of diligent refrigeration.
When consistently maintained at the optimal temperature range of 2°C to 3°C, non-homogenized milk typically sustains its quality for an approximate span of seven days. Because of its cream-top nature, non-homogenized milk exhibits a marginally shorter duration of shelf life. 
Factor 7: Uses 
Due to their different properties and textures, homogenized milk and non-homogenized milk can be used differently.
Homogenized milk finds extensive utility in various culinary creations, such as sauces, soups, and desserts to an array of baked goods. In the realm of beverages, for tea and coffee, homogenized milk is a popular inclusion. Also, Homogenized milk stands as an excellent foundational element for crafting smoothies and shakes. 
Meanwhile, non-homogenized milk is often a favorite among those who appreciate its rich cream top and enhanced flavor. Its versatility extends to the preparation of homemade delicacies, such as rich whipped cream.
Moreover, in the realm of cooking and baking, non-homogenized milk serves as an invaluable asset. It would be great, especially in recipes that demand an opulent creaminess and a depth of flavor that only it can provide.
Homogenized Vs Non-Homogenized Milk: Which One Is Better?
Homogenized milk has a consistent texture and appearance. It mixes well in recipes and beverages, making it convenient for cooking and baking. Also, people who don't enjoy cream or the texture of milk with cream on top might prefer this.
However, here you need to consider that some people find that the taste of homogenized milk is slightly blended. It may not provide the same richness of flavor as non-homogenized milk.
On the other hand, Non-homogenized milk retains its natural fat separation, leading to a creamier texture and richer flavor. It's often favored by those who enjoy the traditional taste of milk with cream on top and appreciate its visual appeal.
You need to consider that Non-homogenized milk requires shaking before use to redistribute the cream. It might have a slightly shorter shelf life due to the presence of cream on top if you're concerned about how long non-homogenized milk lasts. 
Ultimately, the choice depends on your taste preferences and how you plan to use the milk.
Frequently Asked Questions
Why Do People Buy Non-Homogenized Milk?
People buy non-homogenized milk because of its inherent sweetness that distinguishes it from homogenized milk. It provides the intactness of the whole cream and its velvety texture. Also, a pronounced richness characterizes its flavor profile across various fat percentages, including 2% and fat-free variants. 
Should We Boil Non-Homogenized Milk?
According to Ayurvedic tradition, milk should be boiled for at least 5 minutes to aid in digestion. You can kill harmful bacteria by boiling non-homogenized milk. Also, it can cause the cream top to thicken and form clumps, which some people may find unappetizing
Does Boiling Milk Destroy Vitamin D?
Repeated boiling can destroy vitamin D in milk. Milk is recognized for its abundant vitamin D content, essential for facilitating calcium absorption. However, the frequent boiling of milk can diminish the presence of this vital vitamin. That potentially results in reduced calcium absorption and subsequently contributes to diminished bone strength.
Conclusion  
Now, you know the difference between homogenized vs non-homogenized. 
Both come with different flavors and tastes and creaminess. Go through the whole article to know which one will give your taste buds a good feeling. Before picking one, you must emphasize your taste and preferences.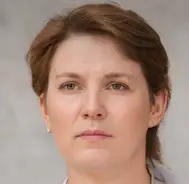 Latest posts by Leah Greenstein
(see all)