Nothing can be more refreshing than a glass of fresh homemade cranberry orange mimosa. It's the ideal summer drink that everyone likes for its great taste. So don't hold back. Start making it now.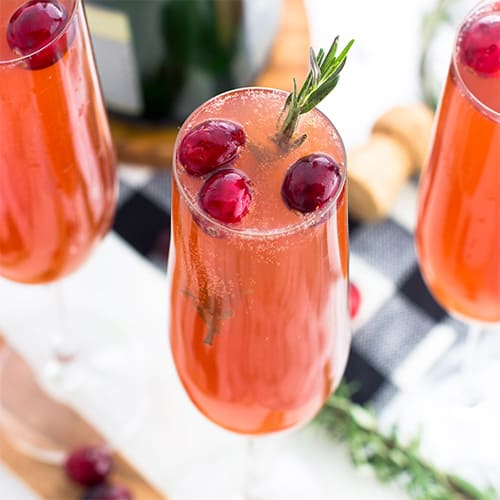 Difficulty Level: Easy
Serving Portion: 10 servings
Preparation Time: 10 minutes
Making Time: 10 minutes
Total time: 20 minutes
Nutrition Facts:
1 glass of cranberry orange mimosa serves you 163 calories.
Amount per serving
| | |
| --- | --- |
| Nutrition | Amount |
| Fat  | 0 g |
| Cholesterol | 0 g |
| Saturated Fat | 0 g |
| Sodium | 0 g |
| Carbohydrate | 11 g |
| Sugar | 6 g |
| Fiber | 1 g |
| Protein | 1 g |
The figure of nutritions shown above is approximate values.
Required Cooking Equipment
Lemon squeezer
Fine mesh strainer
Ingredients
2 cups fresh or cranberries (frozen)
3 valencia oranges
2 tbsp. of lemon juice
3 bottles chilled champagne (750 milliliters each)
Fresh mint leaves, optional
Directions To Make The Top Cranberry Orange Mimosas
Nothing can be easier than making a cranberry orange mimosa. Take a look at the steps below and you'll be done before you know it.
Step 1: Making Orange Juice
Take 3 valencia oranges and rinse them under running water. Pat them dry with kitchen tissue. Slice each orange into two parts. Remove all the seeds with the tip of a knife or your fingers.
Now squeeze the oranges over a glass with a lemon squeezer. You can also squeeze the juice out by using your hand. Now, pour the juice into a glass container through a mesh strainer. So, if there are any seeds or fibers in the juice they will be purified.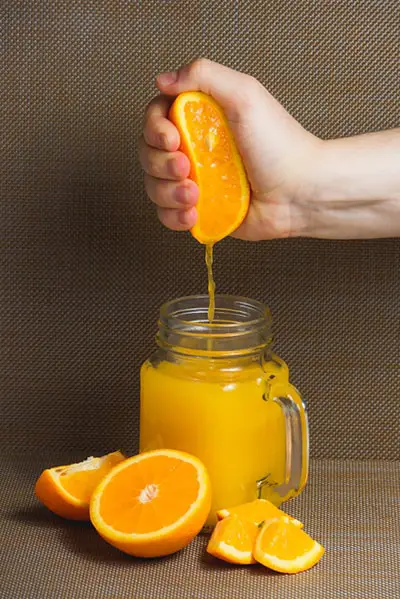 Step 2: Making Cranberry juice
Take 2 cups of fresh cranberries in a juice blender. Add 2 tbsp. of water. Cover the lid and pulse until it forms a puree. After every 2 or 3 pulses, open the lid and scrape down the sides of the jar. The puree will be perfect when you won't be able to identify any clumps.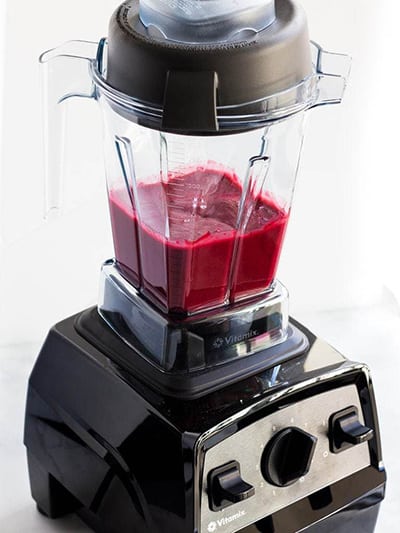 Step 3: Making The Cranberry Orange Mimosa
Once the cranberry puree is formed, pour the orange juice into the blender in 3 terms. Don't puree all the juice at once. Drizzle 2 tbsp. of lemon juice to add flavor. Pulse the mixture for 2 to 3 minutes.
Step 4: Serving Refreshing Cranberry Orange Mimosa
Pour each wine glass with 1/3 cup cranberry-orange mixture through a mesh strainer. You might also prefer serving in champagne flutes. 
Top the rest of the glasses with chilled champagne. Serve them with mints on the top. Put 2 cranberries and 2 ice cubes inside the glass to add the final touch.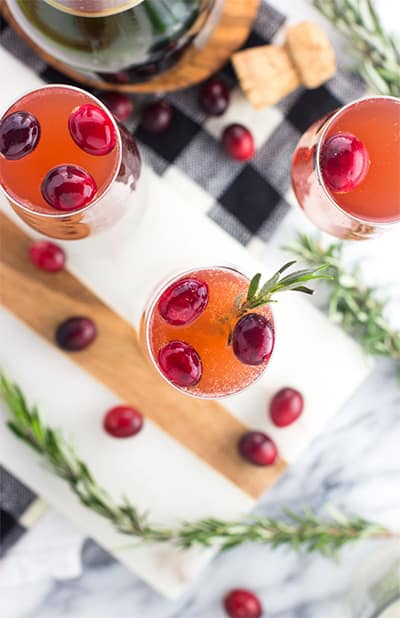 Ideas That Can Level Up Your Cranberry Orange Mimosa
Here are some quick notes you can pick before starting to make the mimosa. In that way, you can grow a clear idea about the recipe and add your touch.
What Type Of Oranges Should Be Used In Cranberry-Orange Mimosas?
In general, oranges that have a thinner surface and produce more juice are ideal for this mimosa. That's why we suggest using Valencia Oranges. 
Navel oranges also serve the same purpose. Blood oranges show a  pinkish color, so you can use them too. Tangerines, on the other hand, give you a sweeter taste. So, you can use any of these oranges you like. It doesn't matter till the juice is fine.
Can I Use Orange Juice From The Store?
Yes, you can use store-bought orange juice. Since it's available, you can reduce the hassle. However, homemade orange juice will give you a more authentic taste.
Can You Sieve The Drink to Make It Smoother?
Yes, sieving your drink through a strainer gives you a smoother drink. There will be no cranberry sediments.
Can't I Use A Blender To Make The Orange Juice?
For cranberry-orange mimosas, it is not advised to blend the oranges. Because, if you do, the fiber and membranes will mix with the drink. So, it will be hard to separate the membrane and fibers from the juice. Plus, it might give off a bitter taste.
So, now you know how to make cranberry orange mimosas. You can prepare this as a holiday drink or for a party you want to throw. Everyone's going to love them for sure.
Did you like this recipe? Make sure to let us know. If you have any other ideas to add to this recipe, don't feel shy so suggest us. We are always ready to improve.
Till then, take care and stay refreshed.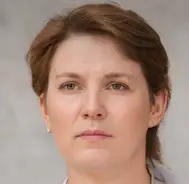 Latest posts by Leah Greenstein
(see all)