If you're looking for a drink with your favorite summer fruits, a Piña Colada would be the best choice. It's a drink that is a mix of the most refreshing tropical fruits.
This cocktail gives the flavor of pineapple, coconut, and rum. Is there a better way to enjoy a summer evening than with a sweet and refreshing Piña Colada?
Piña Colada is probably the easiest cocktail to make. The process requires the least effort and the ingredients are simple.
Using only the right amount of ingredients will give you the best Piña Colada. Trust me, once you made this cocktail, there's no coming back.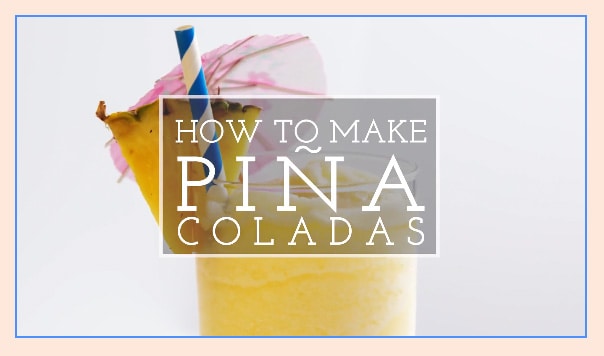 Source: America's Test Kitchen
Difficulty Level: Easy
Serving Size: 4 Servings
3 hours Preparation Time <li "="" =""="" dir=" ltr"45 minutes Cooking Time/lili "="" =""="" dir=" ltr">3 hours and 45 minutes Total Time
Nutrition Facts: Piña Colada contains 54.7 calories per serving. The calories and their daily use are broken down for your understanding-
| | | |
| --- | --- | --- |
| Nutrition | Value Per Serving | Daily Use (%) |
| Protein | 4.3 g | 8% |
| Carbohydrates | 64.2 g | 21%c |
| Fibers | 12.4 g | 50% |
| Fat | 7.9 g | 12% |
| Cholesterol | 0 g | 0% |
Ingredient List
So, here's what you'll need for the evening's perfect sip-
½ fresh pineapple, peeled, cut into 1½-inch pieces
6 ounces sweetened cream of coconut
2 ounces unsweetened coconut milk
8 ounces white rum
15 ounces of ice cubes (3 cups)
2 tablespoons fresh lime juice
2 ounces dark rum (optional)
Step-by-Step Direction Of Making The Best Piña Colada
Now that we have all our ingredients ready, let's begin making this tropical cocktail. Follow the given steps and you'll be serving the best Piña Colada in no time. But make sure you give your 100% focus on the instructions.
Step 1: Freeze The Pineapples
The first step of the process is fairly easy. All you need to do is select a ripe and juicy pineapple for your Piña Colada. If it's not ripe, you have nothing to worry about. You can let it sit on the kitchen counter for a few days until it ripens.
Now, how would you know when a pineapple is ripe? Well, for that you can simply touch and smell. If the pineapple is soft on the skin and has a strong smell then your pineapple is ready. However, there's another way to tell. If the little leaves on the center pull out easily then the pineapple is perfectly ripened.
After the pineapple is ready, cut it into bite-size pieces. We won't be needing the full pineapple for a serving of 4. So, half of the fresh pineapple would be good enough. The pieces shouldn't be bigger than 1½-inches. Seal the pieces into a bag and let them chill for 5 hours. Since this is a frozen drink, the pineapple slices need to be chilled.
Step 2: Time For Blending
After the pineapple has been chilled for 5 hours straight, it's time for blending. Gather all the ingredients. It's time to put them in the blender. However, before putting the sweetened coconut cream and unsweetened coconut milk, shake them well in the can.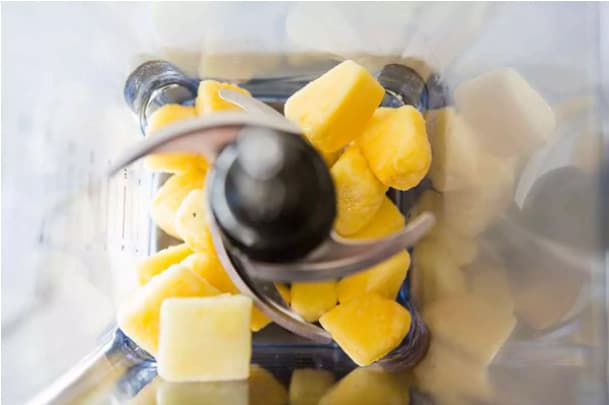 Blend the chopped pineapple, 6 ounces of coconut cream, 2 ounces of coconut milk, 8 ounces of white rum, and 3 cup ice to a smooth consistency. You also need to add 2 tablespoons of lime juice. Check the consistency mid-blending with a spoon.
If all the ingredients are blended smoothly without lumps. Then it's time for transferring the blender cup to the freezer. Freeze the cocktail mix for about 25-35 minutes until it gains a milkshake consistency.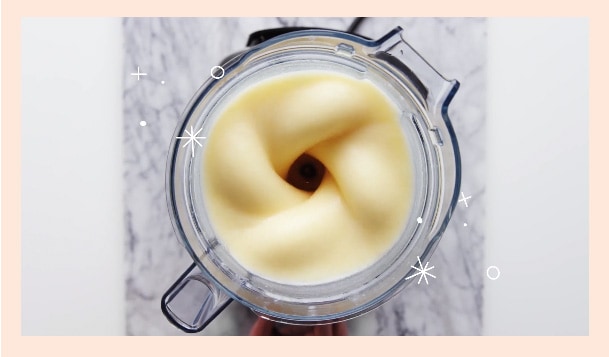 Step 3: Serve The Best Piña Colada
Now that the mixture has been frozen, our favorite Piña Colada is ready to serve. Before serving, blend the cocktail again to shake up the mixture. When it gains a frothy consistency, the Piña Colada is ready. A lot of people prefer having Piña Colada with a topping of dark rum. Serve them in cocktail glasses with Maraschino cherries, lime wedges, and a little umbrella to enjoy your evening!
We hope you have followed our guide to making the best Piña Colada for your summer relief. Now you can enjoy this tropical drink anytime you want!
Enjoy your cocktail!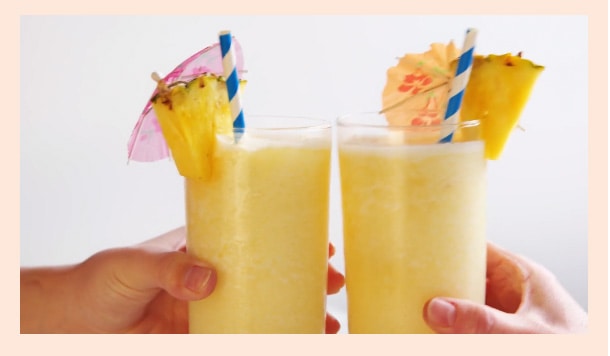 Little Extra Tips
Can You Make Piña Colada Without Alcohol?
If you want, you can make this cocktail excluding the white rum. Only the pineapple and the coconut cream mix will be delicious enough.
Can You Preserve Piña Colada?
Yes of course! If you want to enjoy Piña Colada in any season other than summer. You can preserve the pineapple 3 months ahead. However, you must chop the pineapple and freeze them in a bag.
Can Milk in Piña Colada be Substituted?
Yes, you can make Piña Colada without milk. This will be helpful especially for people who have lactose intolerant issues. You can use soy milk, coconut milk, almond milk, cashew milk, etc. as a substitute for milk.
Can I make Piña Colada Without Pineapple?
Answer: Yes you can make Piña Colada without pineapple if you're allergic to it. A great substitute for pineapple is apple. You can make an apple colada by substituting pineapple with apples in the recipe!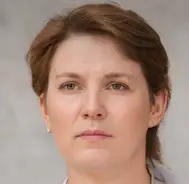 Latest posts by Leah Greenstein
(see all)